10 Best Things to Do for Couples in Playa del Carmen
Playa del Carmen's Most Romantic Places
Couples are spoilt for choices when it comes to romantic activities and luxuries in Playa del Carmen. The lush Mayan jungles offer hours of fun for those who share a love for the outdoors, as there are underground rivers, natural swimming pools, and centuries-old caverns to explore.
After catching a gorgeous sunset, enjoy a romantic dinner at Playa del Carmen's fine-dining venues, whether on the beach or in the vibrant town centre. Couples can also hop over to neighbouring islets and coastal towns along the Riviera Maya, most of which are less than an hour's drive from central Playa del Carmen. Check out our guide of Playa del Carmen's most romantic places and activities for some inspiration.
1
Playa del Carmen Beach
Enjoy kitesurfing on the Caribbean Sea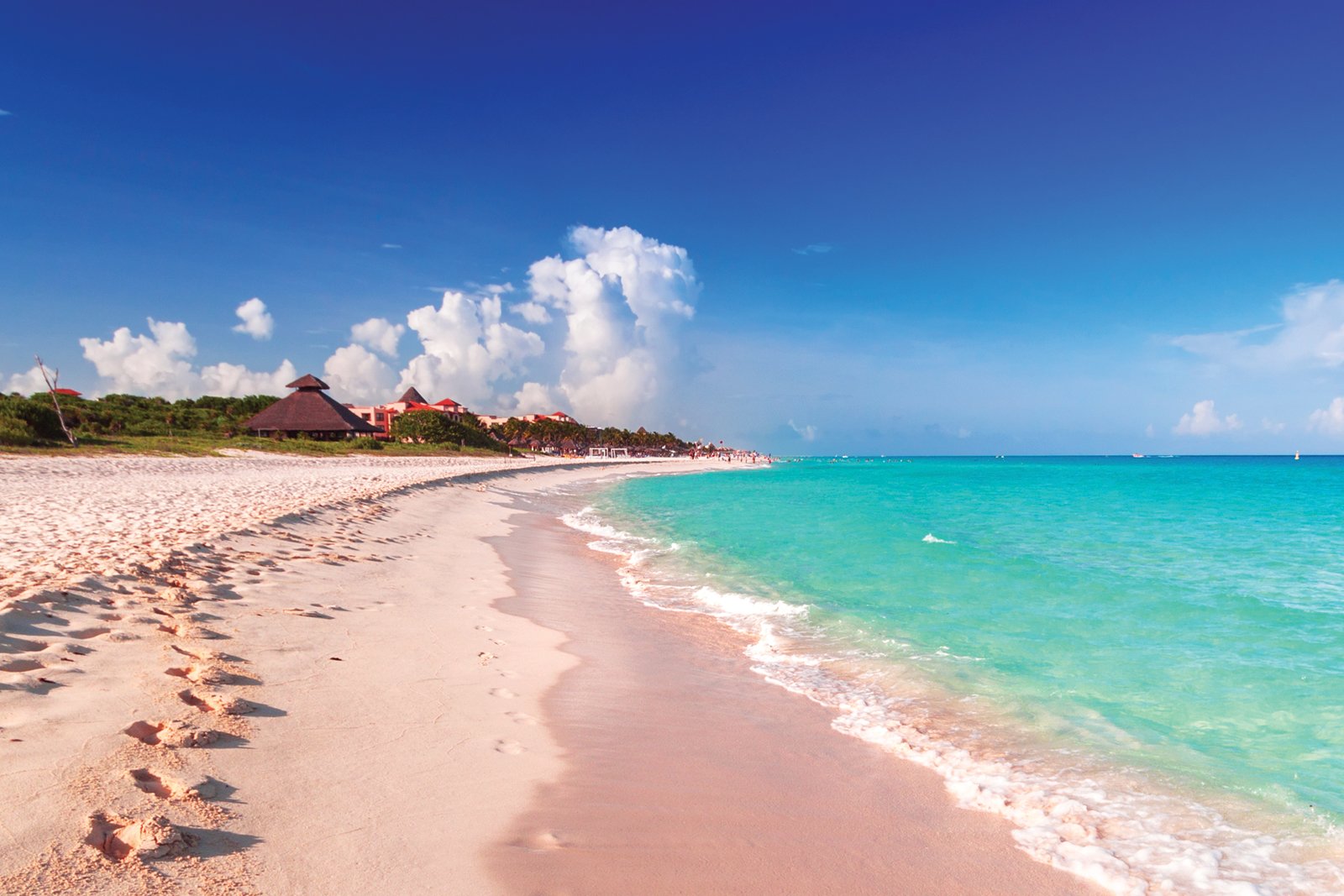 Playa del Carmen Beach is a long expanse of sand that's divided up by the town's many beach resorts and clubs. The iconic Playa del Carmen Arch, in Parque Fundadores, marks the widest part of the beach. It's often packed with tourists thanks to its close proximity to Quinta Avenida (Fifth Avenue), and the beach is lined with plenty of beach clubs that rent out sun loungers for a few pesos. If you're feeling adventurous, you can try your hand at kitesurfing and paddleboarding on the Caribbean Sea from here.
Location: Playa del Carmen, Quintana Roo, Mexico
2
Cenote Chaak Tun
Swim and snorkel in this natural cenote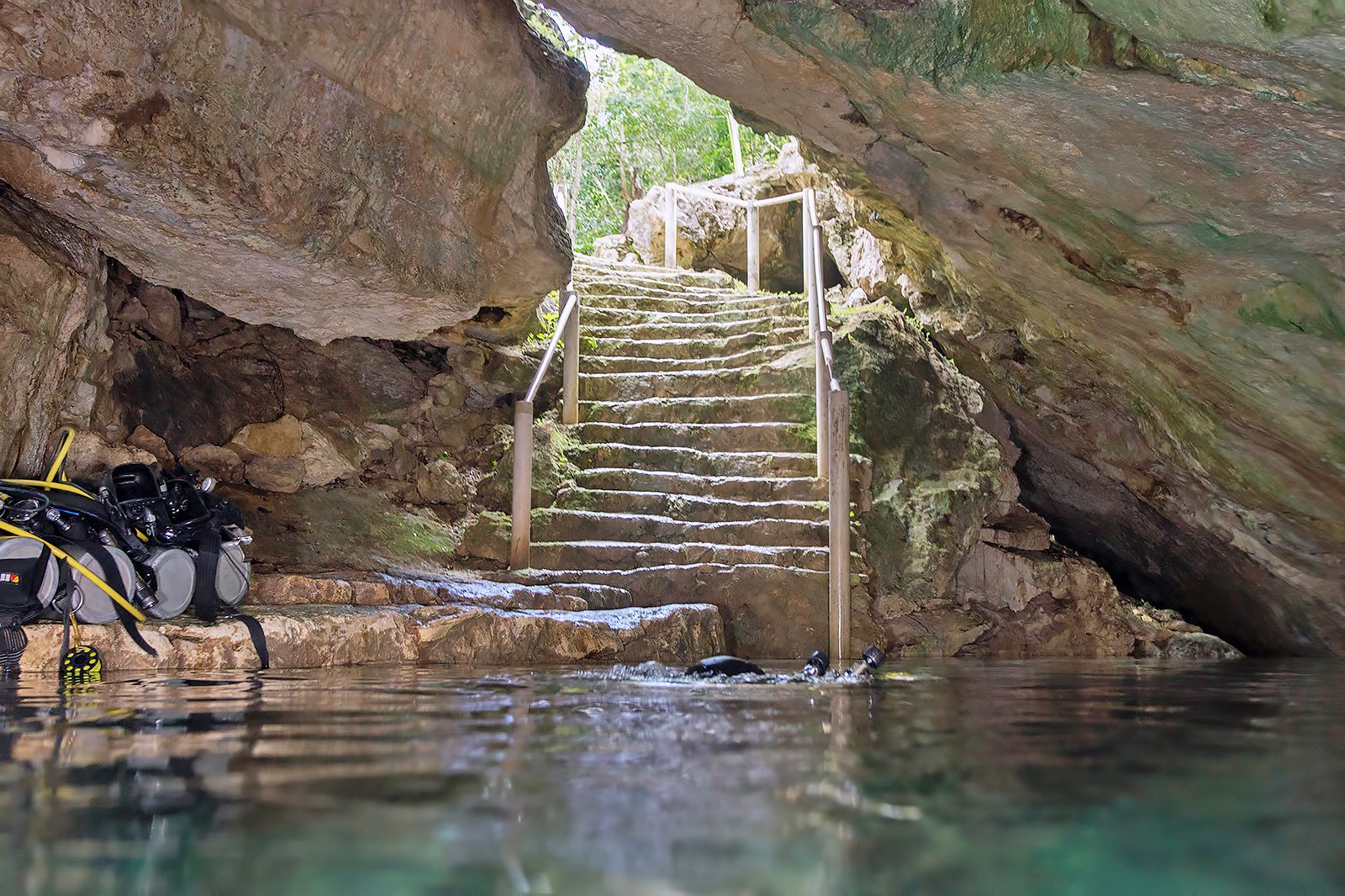 Couples
Families
Unusual
Group
Cenote Chaak Tun is a natural swimming location about 7.5 km northwest of Playa del Carmen. This freshwater cenote consists of 2 underground rivers, with hundreds of stalactites and stalagmites. There's a diving platform and plenty of rope swings for you to enjoy as well. Daytrips to Cenote Chaak Tun cost around $60 per adult, which includes transportation, admission fees, helmets, snorkelling equipment, and locker rental.
Location: Av. Juárez prolongación km 4.7, Ejido, 77723 Playa del Carmen, Q.R., Mexico
photo by Ratha Grimes (CC BY 2.0) modified
3
Join a sunset cruise
Sail the Caribbean Sea on a private cruise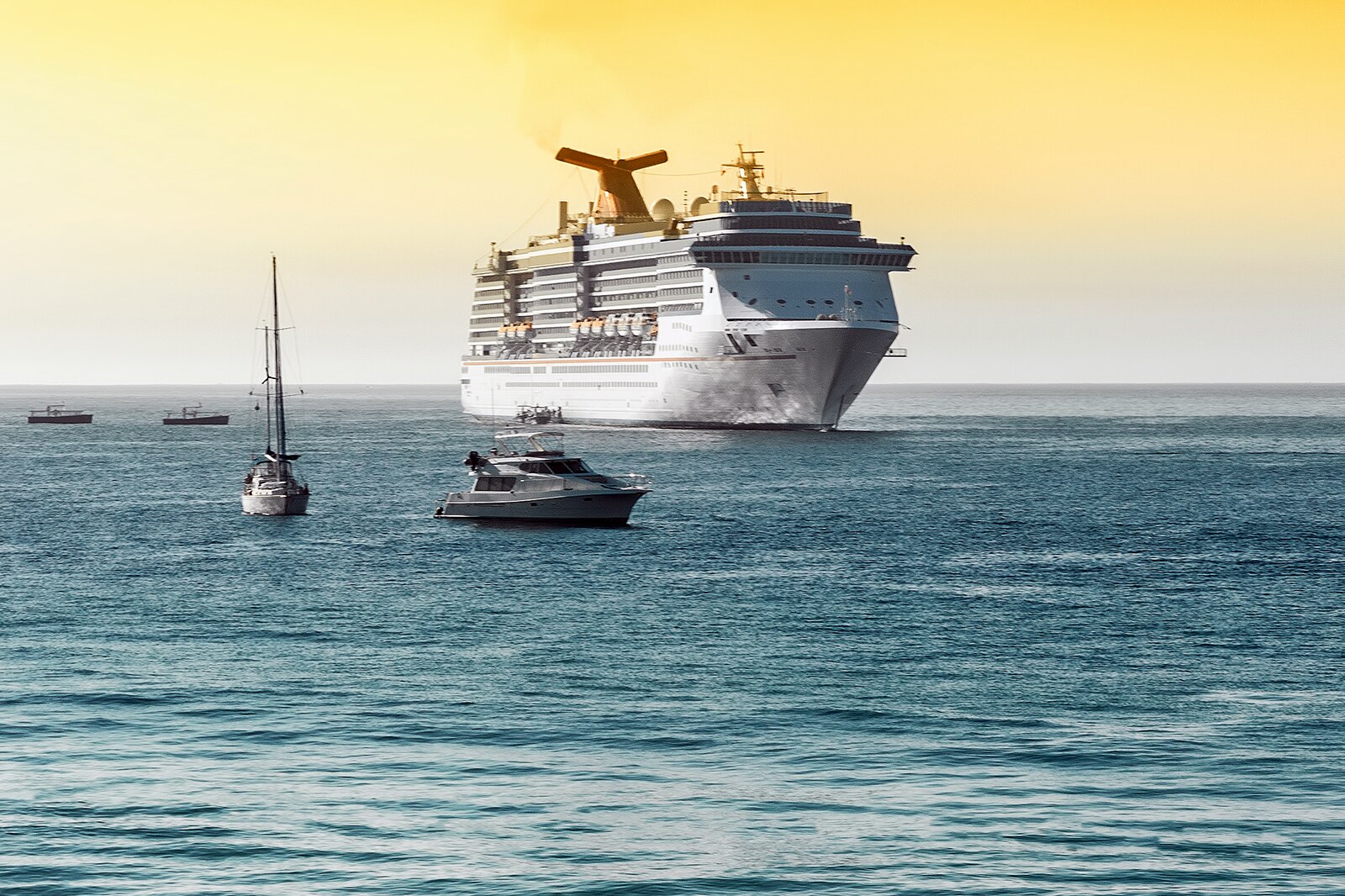 A private cruise from Playa del Carmen offers some of the best views of the Caribbean Sea. A popular option for couples is to charter a yacht with luxurious options such as unlimited champagne, live music, private chefs and masseuses. Sunset cruises typically take about 2 hours, leaving you plenty of time to enjoy Playa del Carmen's nightlife. For something unique, there are half-day sailing trips to the Great Maya Reef or Isla Mujeres. Both cruises often take place aboard a luxurious catamaran, and snorkelling gear is provided for those who want swim among colourful marine life.
4
Have dinner inside a 10,000-year-old cavern
Experience Mexican fine-dining at Alux Restaurant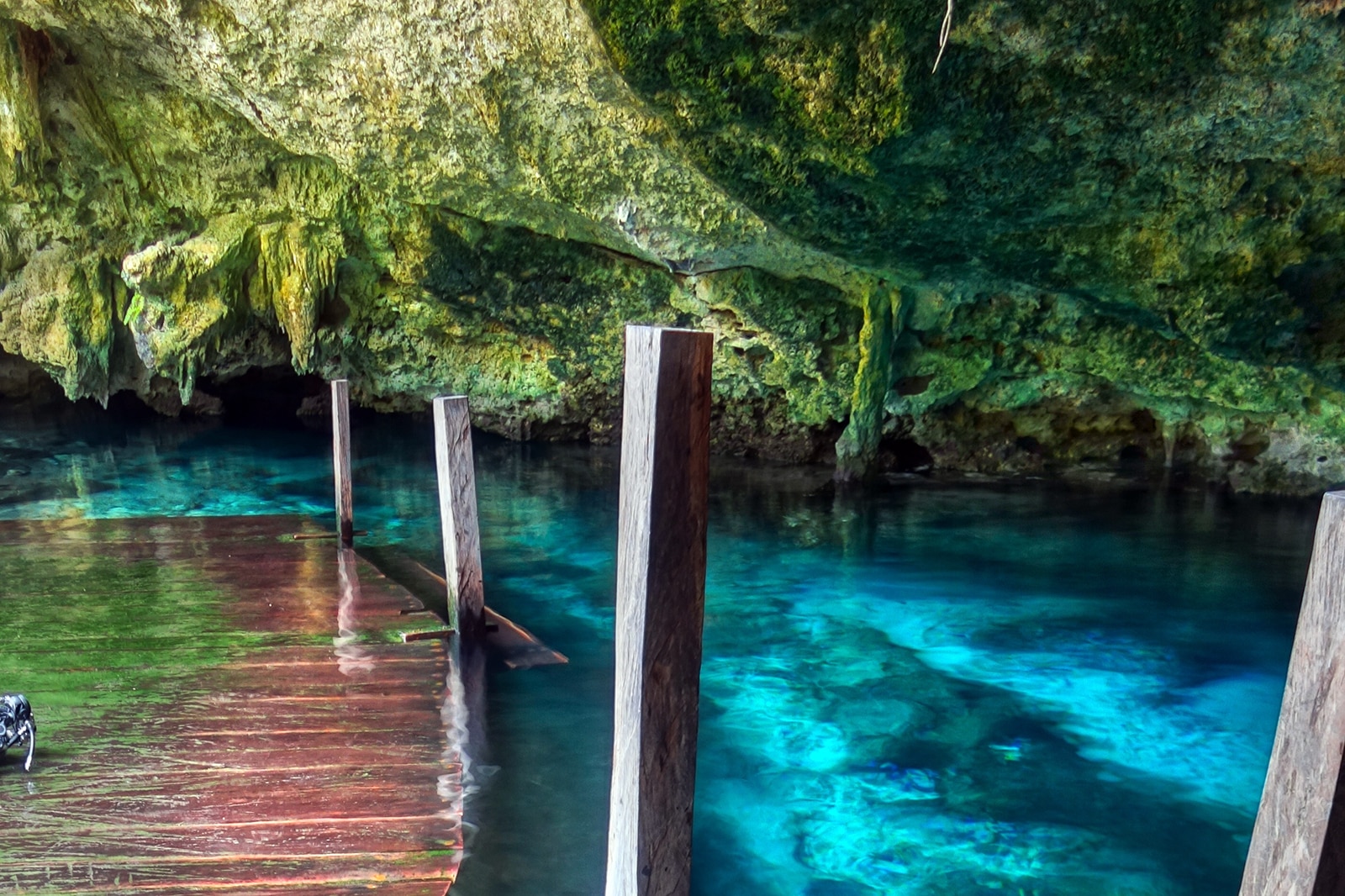 Alux Restaurant is a fine-dining venue inside a 10,000-year-old cave in Playa del Carmen. It offers a unique dining experience as you're surrounded by hundreds of stalactites and stalagmites, as well as a cenote and waterfall within the dining area. Private areas are available if you want more privacy, 2 of which are suitable for couples looking to enjoy each other's company. Alux Restaurant's menu consists of contemporary Mexican dishes, premium wines, and craft cocktails.
Location: Av Benito Juárez Mz 217 Lt2, Ejidal, 77710 Playa del Carmen, Q.R., Mexico
Open: Daily from 5.30 pm to 11 pm
Phone: +52 984 206 1401
5
Watch a Cirque du Soleil show
Enjoy unlimited champagne and a 3-course dinner with the VIP experience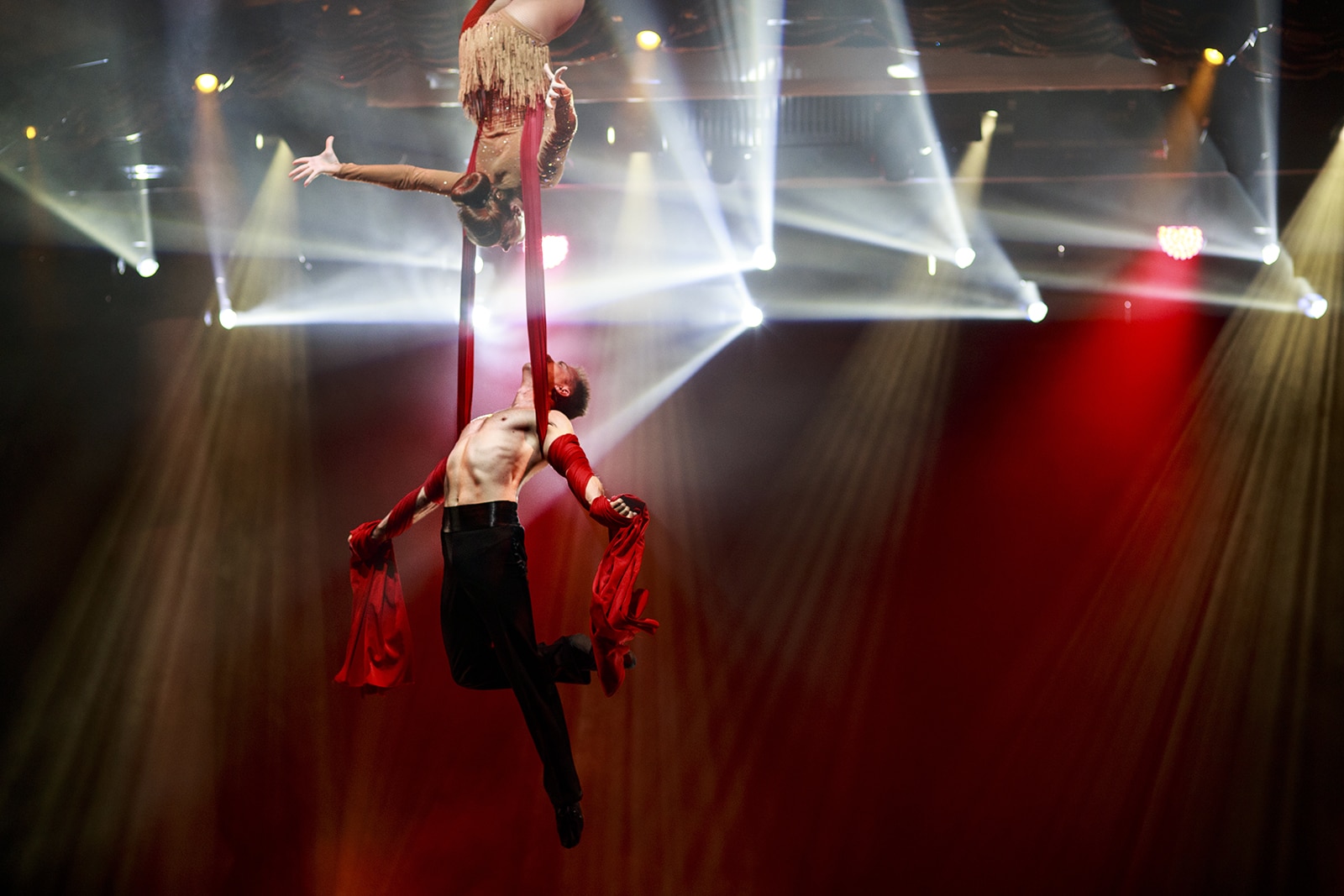 Cirque Du Soleil Theater combines impressive acrobatic performances with a luxurious dining experience for those looking to enjoy a romantic evening in Playa del Carmen. The resident show – JOYÀ – is about a naturalist who sends his granddaughter on a journey to uncover the secrets of life. Expect lavish costumes, whimsical sets, and gravity-defying acts throughout the 80-minute-long show. Cirque Du Soleil's VIP package includes premium seats, a preshow experience and a 3-course gourmet dinner with unlimited champagne.
Location: Carretera Federal Cancun - Playa del Carmen Km 48, Solidaridad, 77710 Playa del Carmen, Q.R., Mexico
Open: Showtime: 6 pm and 9.15 pm
Phone: +52 800 247 7837
6
Cenote Azul
Dive into this natural swimming pool
Couples
Photo
Adventure
Unusual
Cenote Azul is a natural swimming and snorkelling spot near Tulum, around 30 km south of Playa del Carmen. Unlike most cenotes within the Riviera Maya, it's not hidden within a cave and there are areas that are shallow enough for inexperienced swimmers. There are plenty of fish swimming in the waters, so bring a snorkelling mask (or rent one on site). Admission to Cenote Azul costs around $5 per person. If you're feeling adventurous, there's a 5-metre-tall cliff for you to dive into the cenote from.
Location: Carretera Tulum- Cancun Km 1266, Riviera Maya, Q.R., Mexico
7
Tulum
Watch the sunset at Paradise Beach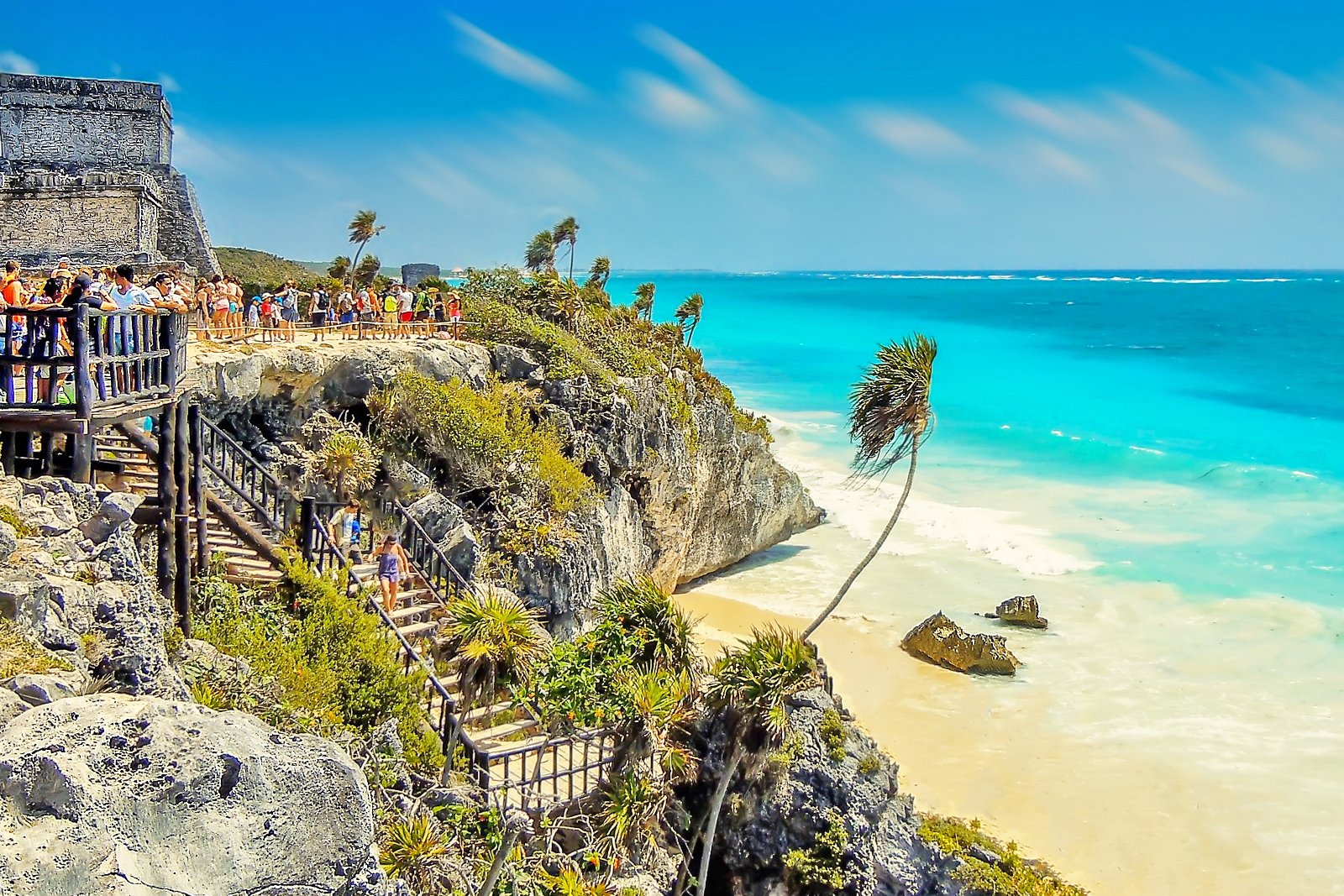 Tulum is a hippy beach town that's about a 2-hour drive from Cancun's Zona Hotelera. It's surrounded by many Mayan ruins, cenotes, and small coves with beautiful views of the Caribbean Sea. Cycling is the best way to explore Tulum, as it's a relatively small town. Many tourists enjoy sunbathing on its pristine beaches, especially Paradise Beach as it's teeming with beach bars offering sun loungers and umbrellas for rent.
Location: Tulum, Quintana Roo, Mexico
8
Isla Holbox
Spend a night on this car-free island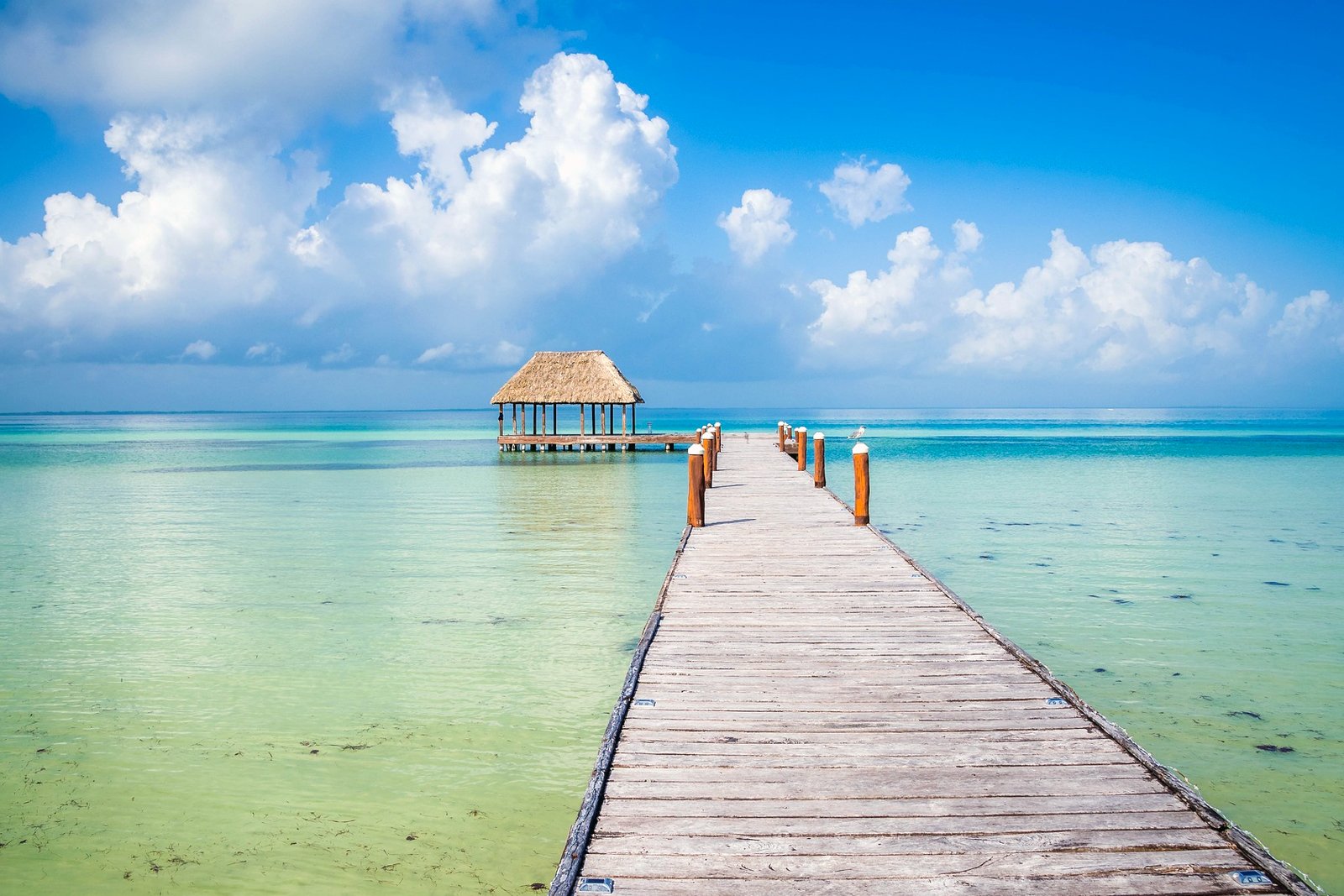 Isla Holbox offers a peaceful retreat with its car-free town, traditional lifestyle, and bioluminescent beaches. It's a great starting point for island-hopping and whale-watching cruises, but there's also fun to be had on-shore. A must-visit for wildlife enthusiasts is the Yum Balam Nature Reserve, which is home to endangered wildcats such as jaguars and pumas. It's part of the s Yalahau Lagoon, where you get to swim among whale sharks, dolphins, rays, and turtles. Buses to Isla Holbox depart from Playa del Carmen in the morning, and the journey takes around 2.5 hours.
Location: Holbox, Quintana Roo, Mexico
9
Xplor Theme Park
Zip across a Mayan jungle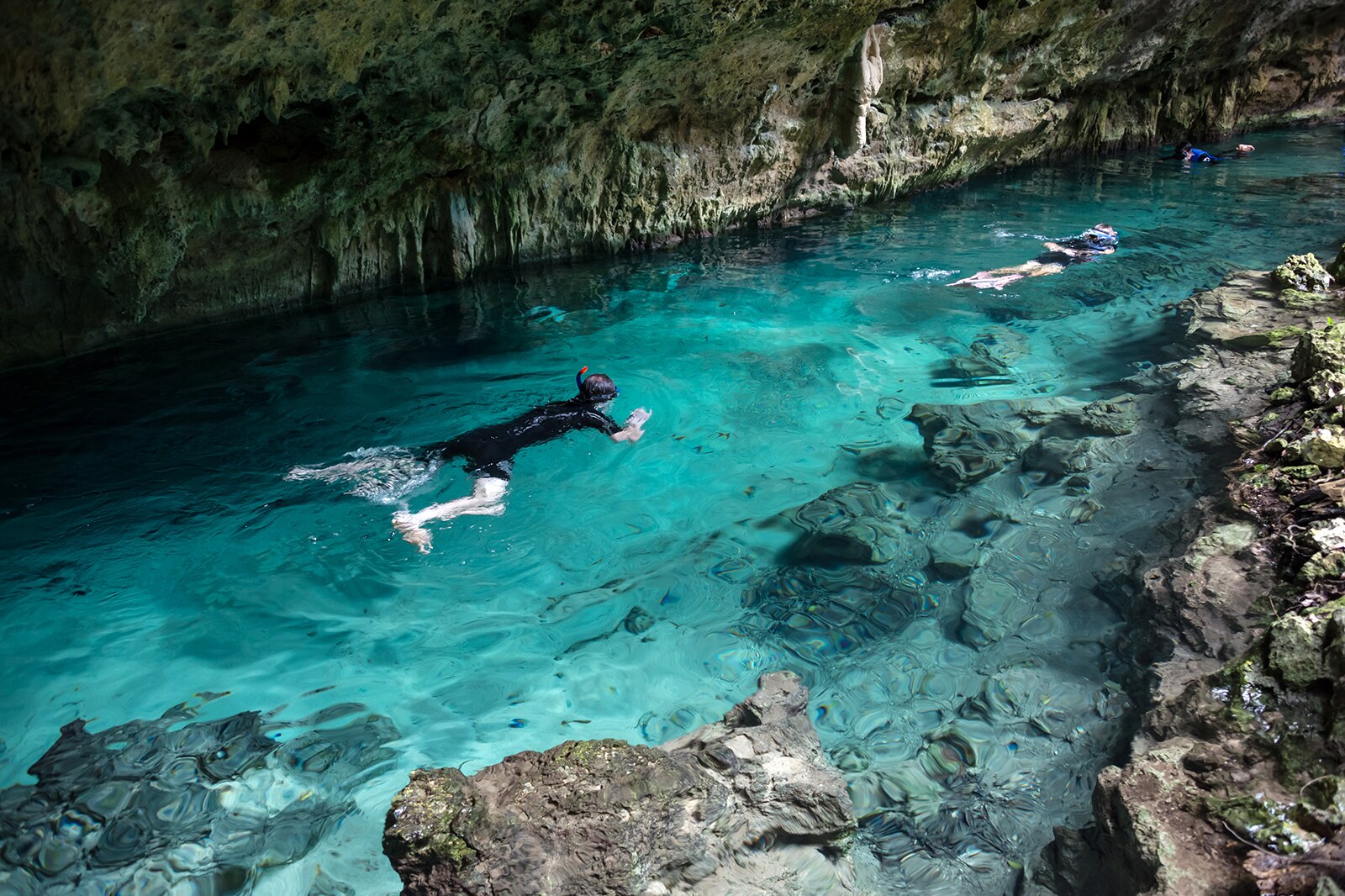 Couples
Families
Adventure
Group
Xplor is an adventure park with underground caves and 2 zipline circuits overlooking a lush jungle. Located 9 km south of Playa del Carmen, adventure seekers get to enjoy hours of outdoor activities, including spelunking through a natural cave, swimming in an underground river, and zooming down one of the tallest zip line courses in Latin America. Tickets to Xplor cost around $100 per adult, which include admission to all activities, unlimited snacks and non-alcoholic drinks, locker usage for 2 people, a buffet lunch, and free parking.
Location: Carretera Cancún -Tulum Km 282, Puerto Juarez, Solidaridad, 77710 Playa del Carmen, Q.R., Mexico
Open: Monday–Saturday from 9 am to 5 pm and 5.30 pm to 10.30 pm (closed on Sundays)
Phone: +52 998 881 9700
10
Spa day inside a temazcal
Relax inside a Mesoamerican sweat lodge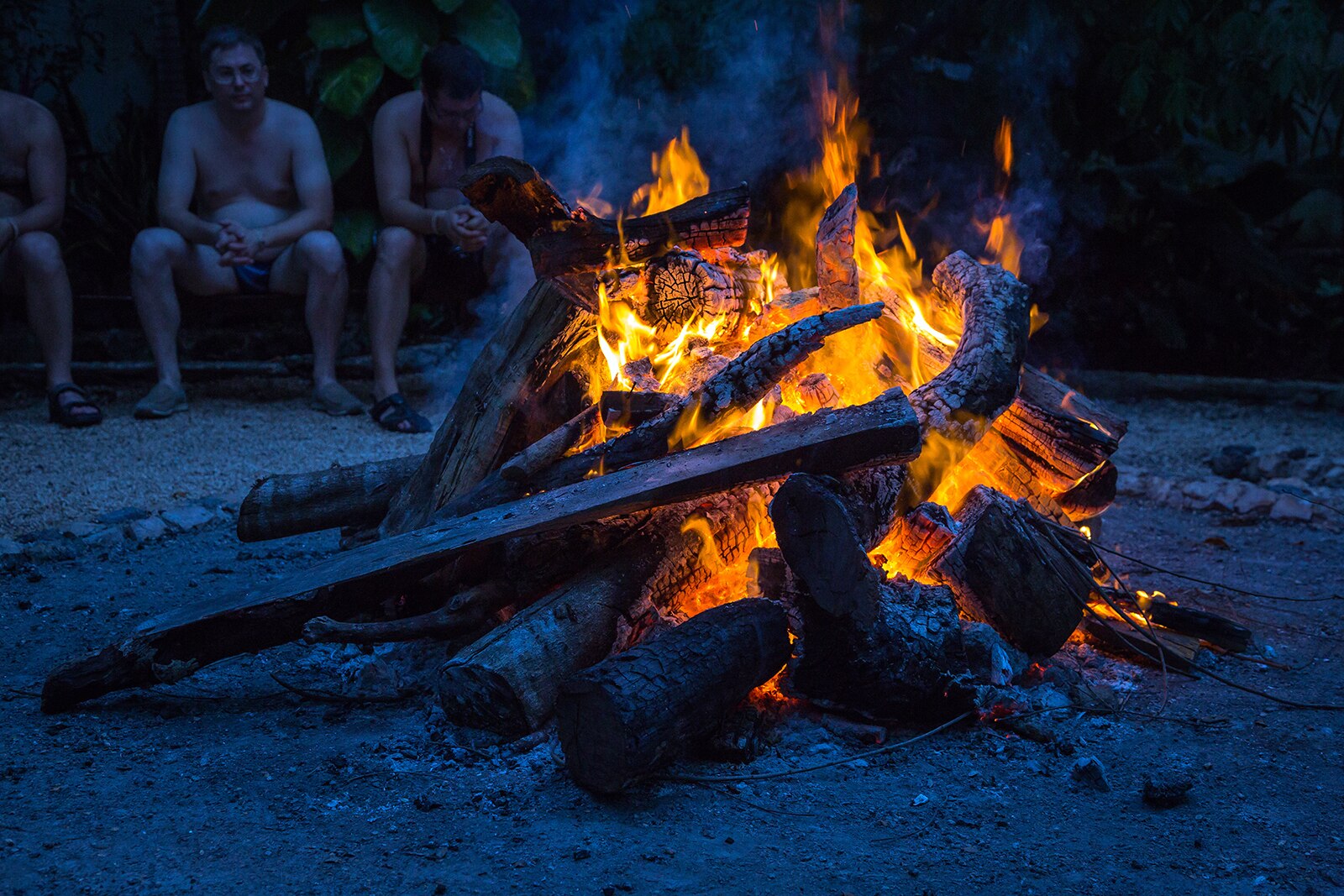 Temazcals are traditional steam baths that were commonly used by the Mayan civilization. Similar to a sauna or sweat lodge, locals believe that sweating inside this dome-shaped hut promotes blood circulation, removes toxins, and improves athletic endurance. Water is poured into a pit filled with heated rocks to create steam, while you rub your body with aloe vera and natural herbs for about 20 minutes or up to 1 hour. For a more educational experience, you can opt for a day trip to Cozumel Island to visit Xkanha Cozumel, where you get to learn about the history of steam baths, enjoy the sauna and cool off in a cenote.
Back to top