Cenote Caracol is a spectacular subterranean sinkhole near Tulum that makes for a scenic spot to swim. A cenote (pronounced "seh-no-tey") is a naturally occurring geographical phenomenon found throughout Mexico's Yucatán Peninsula. As unique as they are beautiful, these impressive limestone pits have become a major touristic drawcard in the region.
While the Yucatán's more famous cenotes receive hordes of camera-toting tourists each day, Cenote Caracol remains somewhat off-the-beaten-track. A remote location amid thick jungle and a rough-and-bumpy access road means relatively few foreigners arrive at the site – perfect for anyone hoping to marvel at these natural wonders sans the crowds. Read on for all the essential info you need to plan your trip to this stunning cenote.
Cenote Caracol Near Tulum - one of the highlights of 10 Best Things to Do in Tulum and 10 Best Swimming Holes and Cenotes Near Tulum (Read all about Tulum here)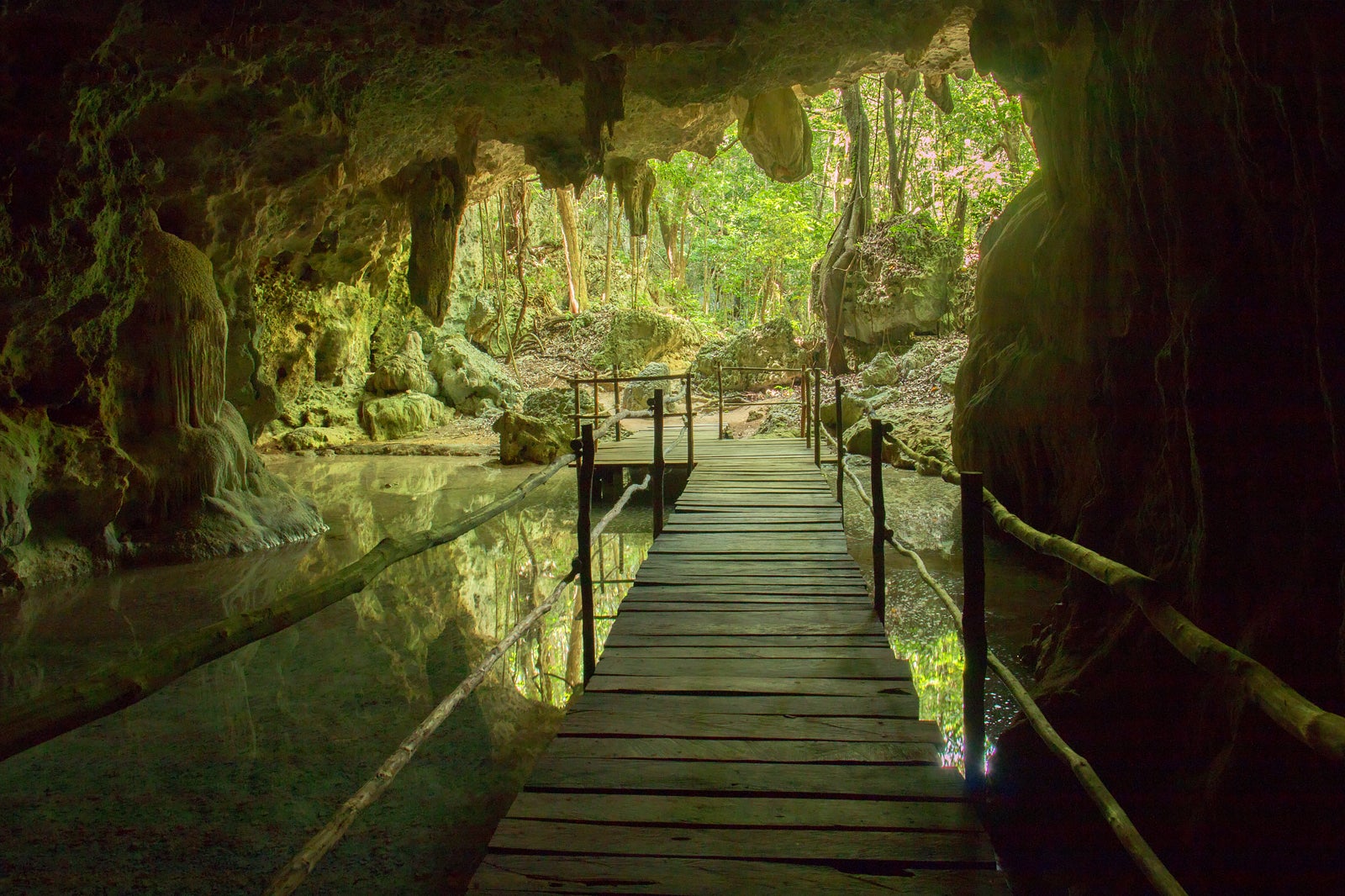 What are the highlights and features of Cenote Caracol?
Cenote Caracol is one of the best sinkholes on the entire peninsula for a refreshing swim. Considering the humid Yucatán climate frequently creeps above 30°C, that can only be a good thing. One of the best things about this cenote is that it remains reasonably uncrowded year-round. You probably won't get the entire cavern to yourself, but there's always ample space to splash about.
It's a brilliant spot to photograph, too. Natural light floods in through the jagged opening, where towering vine-clad trees sprout from the cavernous floor. Colourful artificial lights illuminate its far-flung chambers, giving you a glimpse of its gnarled limestone stalactites.
Keen cave divers can don their scuba gear and explore the expansive labyrinth-like network. The underground passageways don't run all that deep, so an advanced cave diving certification isn't required – you will need some qualifications (or experience) and a local guide, though.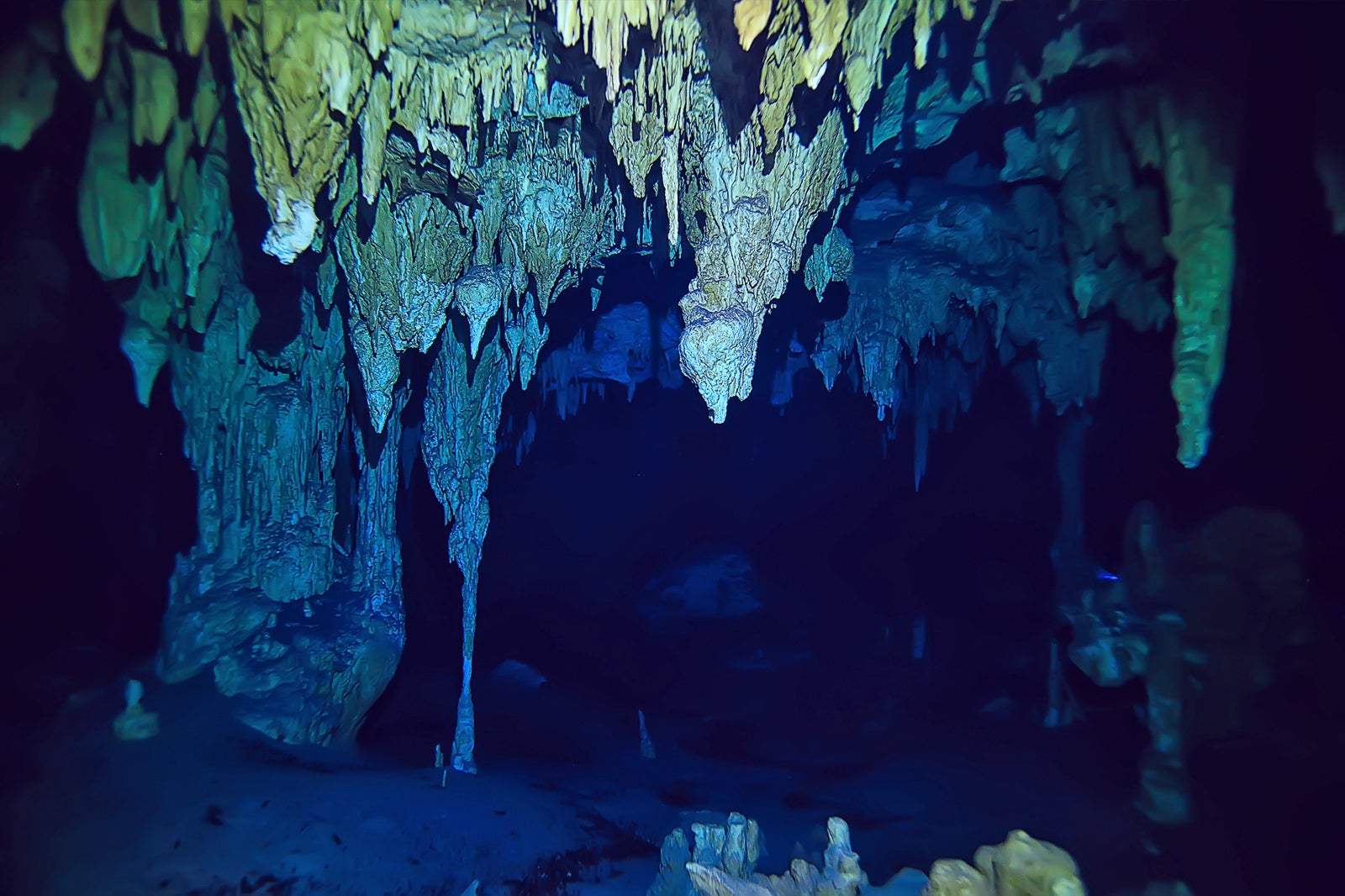 Geology and history of Cenote Caracol
MMuch like others in the region, Cenote Caracol was formed when limestone bedrock weakened and collapsed, creating a natural sinkhole. The pit then exposed groundwater beneath the surface, which gets topped up with rainfall during the wet season.
Many of the Yucatán's cenotes interconnect via a complex tunnel network. As a result, some have strong currents, making them a treacherous place to swim, but that's not the case in Caracol.
The word cenote comes from the Yucatec Maya term ts'onot, which refers to a sinkhole with accessible groundwater. The Mayans used cenotes as a water source and a place to perform sacrificial offerings. Cenote Caracol was only rediscovered by divers in 2002.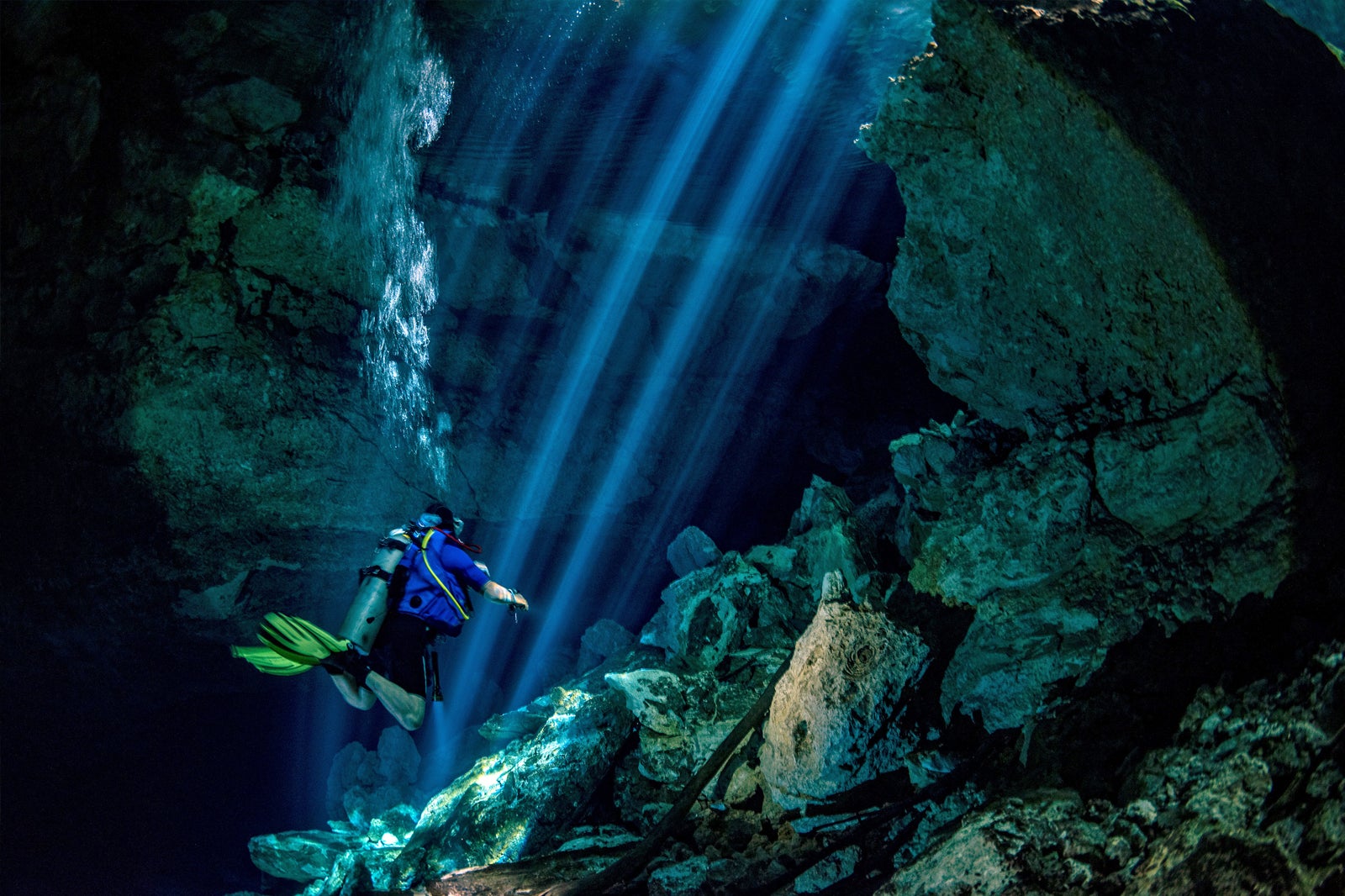 Good to know about Cenote Caracol
Cenote Caracol resides deep within Labnaha Park, about an hour's drive from Playa del Carmen and 35 minutes from Tulum. Access is easy along the paved Cancun-Tulum Highway, but the going gets tough at the turn off to the park. The heavily corrugated road runs just 4 km but takes at least 20 minutes to traverse – you'll need a 4x4 to get through here.
If you don't have a jeep, grab a bus or colectivo (shared taxi/van) between Tulum and Playa del Carmen and jump off at Labnaha. From there, you'll need to arrange a ride with a local taxi driver. An easier option is to take a tour from either Tulum or Playa del Carmen, which typically includes Cenote Caracol and Akumal.
Swimmers must shower before entering the cenote to wash off mosquito repellent or sunscreen, as these could contaminate the fragile ecosystem. Wheelchair-accessible toilets and showers are available near the site.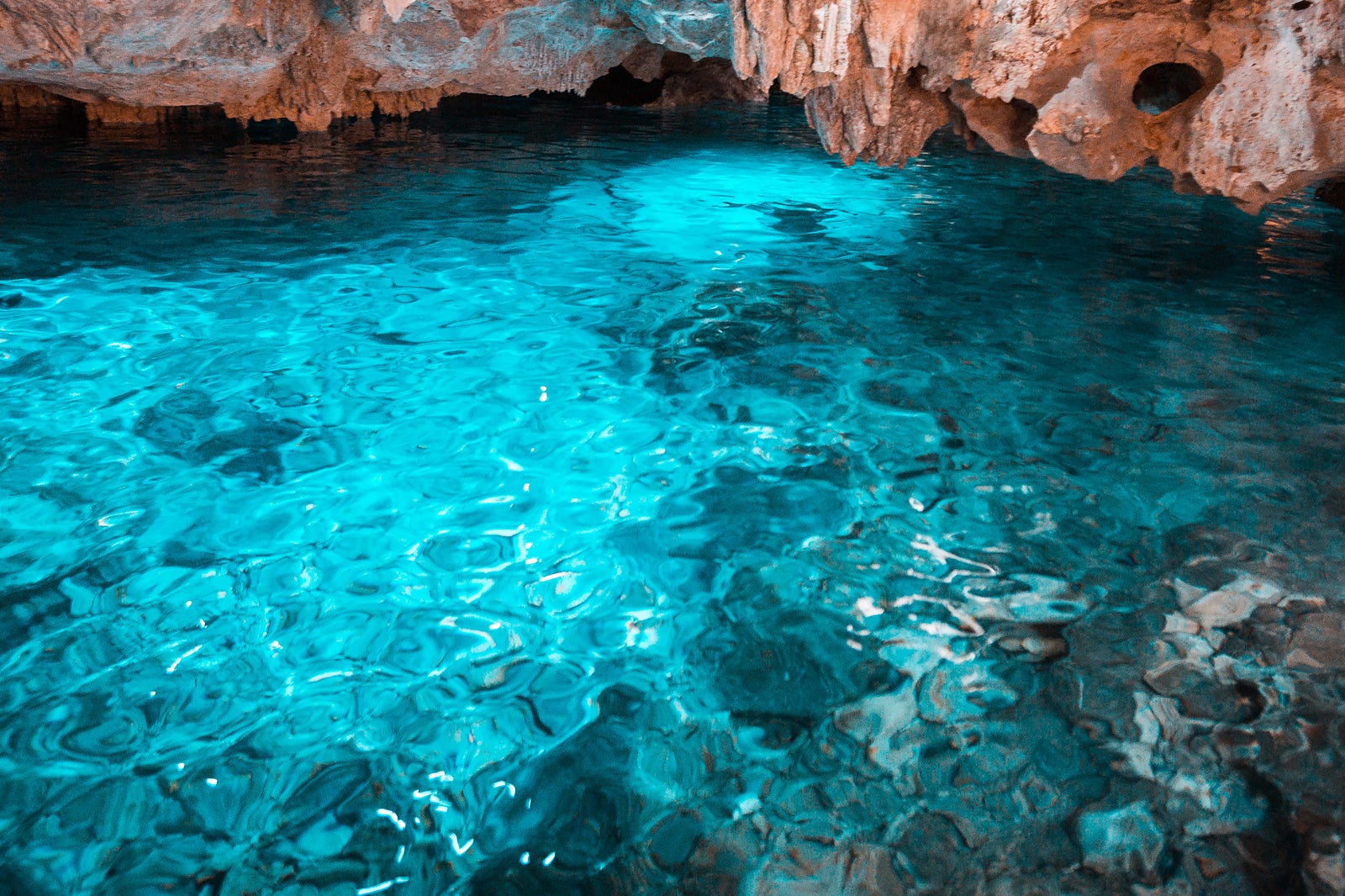 Cenote Caracol Near Tulum
Location: Tulum, Quintana Roo, Mexico
Back to top