10 Best Things to Do this Summer in Alghero
Make the Most of Your Summer in Sardinia!
The best things to do this summer in Alghero take full advantage of this beautiful destination on the north-western coast of Sardinia. The city's population of roughly 40,000 people can almost triple in size during the summer months as people flock here to enjoy the combination of sandy beaches and rich history.
Follow our favourite summer activities to see just what makes this such an amazing destination. Tucked behind the ancient city walls is a bustling coastal town full of amazing dining options, Gothic landmarks, and enough activities to keep you entertained throughout the long summer days and breezy nights.
1
Le Ragnatele adventure park
Get a bird's-eye view of the scenic Green Island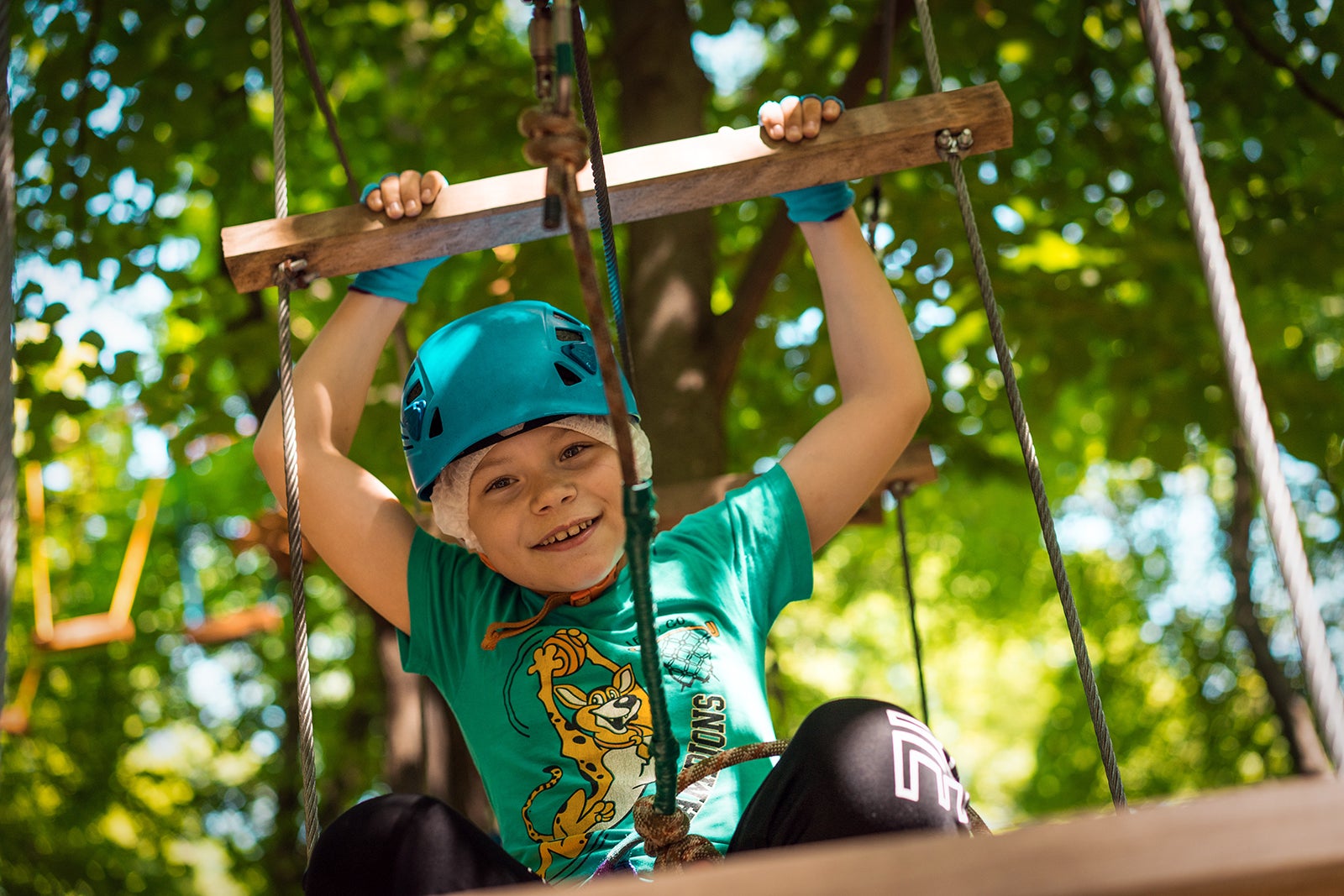 Le Regnatele is an adventure park on the outskirts of Alghero that provides a full day of fun and adventure for the whole family. The open-air park has several hiking trails, and plenty of spots dedicated to picnicking and barbecues. There's also a bar on site serving refreshments.
The highlight of Le Ragnatele adventure park is an exciting zip line course through the trees. There are several spots to take off and land along the route as you traverse the treetops. Depending on your comfort with heights, you can choose to explore the beginners or expert lines.
Location: Località Le Bombarde snc, 07041 Alghero SS, Italy
Phone: +39 339 101 1230
2
Riservato Beach Bar
Sunbathe and wind down along the shoreline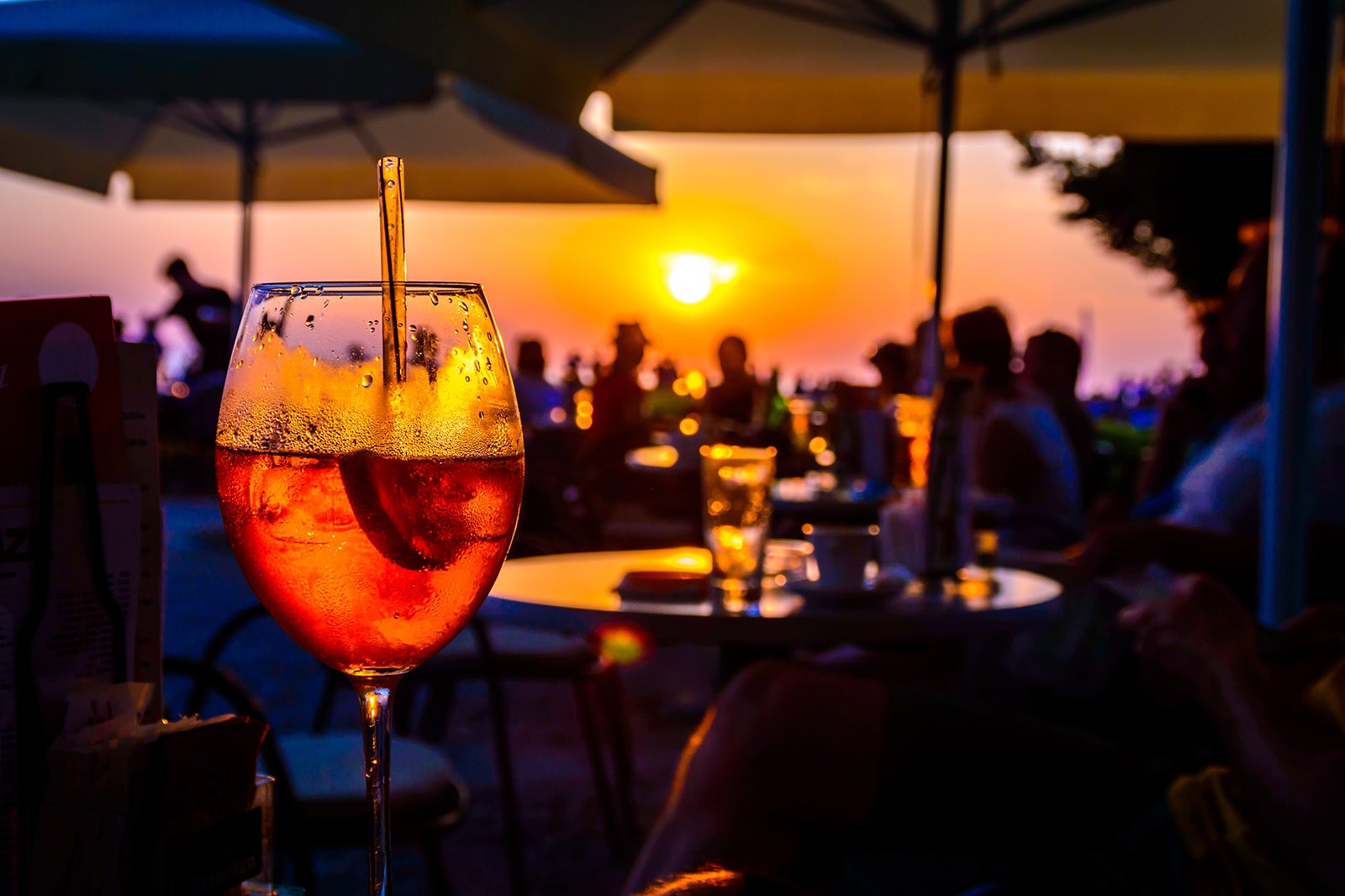 Riservato Beach Bar is the only full-service beach bar in the city centre of Alghero. Relax near the bay from sunrise to sunset, catching some rays and enjoying the lunch menu.
After enjoying a colourful sunset, the bar becomes a full discotheque from 10 pm to 2 am, and people of all ages gather together to celebrate the night. The music is usually chilled lounge house and matches the summer vibes of the island. Food service begins at lunch and carries on until dinner. There's table seating as well as delivery to your sun lounger.
Location: Lungomare Dante, 28, 07041 Alghero SS, Italy
Phone: +39 331 561 4121
3
Beaches of Alghero
Beautiful beaches and their qualities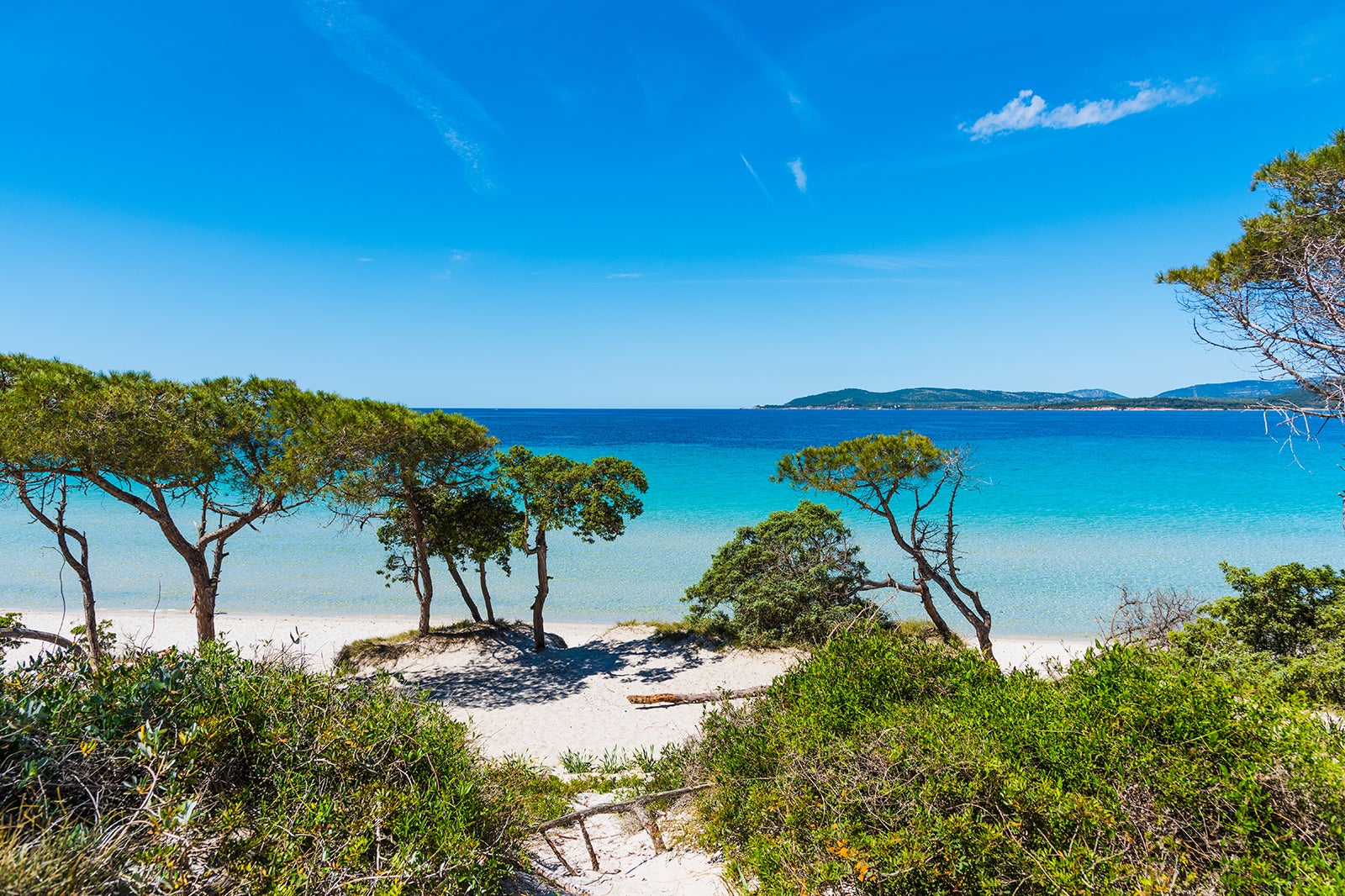 Enjoying the many lovely beaches is undoubtedly one of the best things to do in summer in Alghero. From May to September, the weather is just right to take a nice cooling dip in the crystal-clear waters of the Mediterranean.
Without traveling too far from Alghero, you can experience some of the nicest beaches in the area such as Lido San Giovanni, which is walking distance from the old town and has shallow waters especially good for children. Maria Pia beach is a large white-sand beach surrounded by a natural pine forest. For more action, you can ride a paddle boat and enjoy fine dining near Bombarde beach.
4
Nuraghe Palmavera
A Bronze Age village ruin that is still partially standing today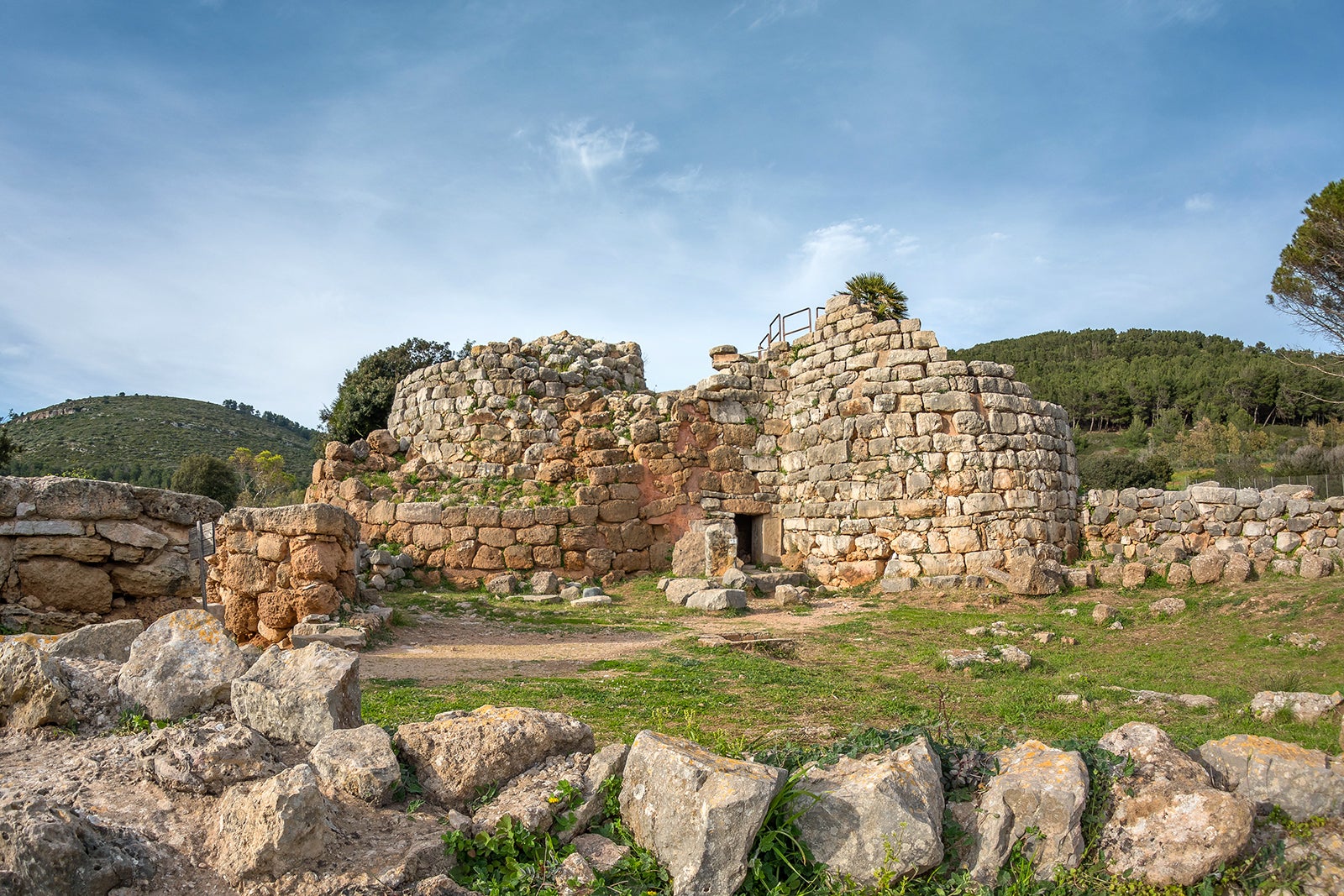 Villaggio Nuragico Palmavera is an ancient ruin that dates back 4,000 years. It's a great spot for those who are fascinated by the Bronze Age origins of the inhabitants of Sardinia. You will learn about the archaeological finds and understand more of the island's history.
These ancient ruins consist of around 50 buildings and show just how ancient civilizations lived and created the culture we see today. The site itself is wonderful for a short visit as you will be able to see most of the site within a few hours. You'll find information boards that add context to the sights, as well as an information centre.
Location: SS 127 bis km 45, 07041 Alghero SS, Italy
Open: Daily from 10 am to 2 pm
Phone: +39 329 438 5947
5
Neptune's Grotto
Trek deep into Grotta di Nettuno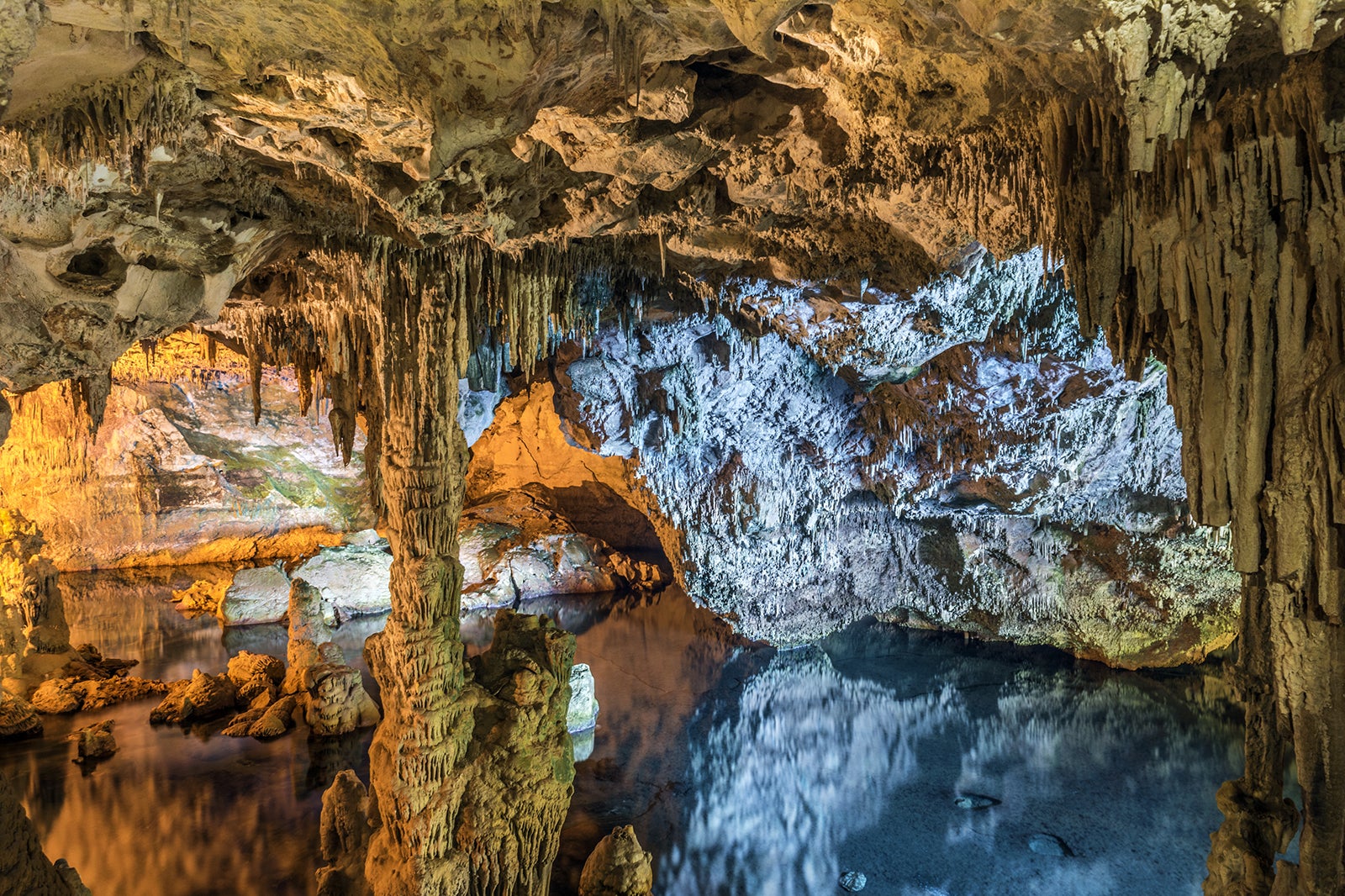 Grotta di Nettuno – otherwise known as Neptune's Cave – is a fascinating natural landmark and one of the best things to do in summer in Alghero. The ceilings and walls of the cave are ornamented with long, pointed stalactites that have formed over millions of years. They have created unique formations and natural creations, which have gained their own folklore since their discovery a few hundred years ago.
To reach the entrance to the cave, you can either drive or take a boat. The boat is most enjoyable and takes around 30 minutes. By land, you can walk down 656 cliffside stairs, but be ready for a workout because you will have to climb back up them to get to your vehicle when you're done .
Location: 07041 Province of Sassari, Italy
6
The Porto Conte Regional Park
Explore the coastal hiking trails and spot wild animals in this regional park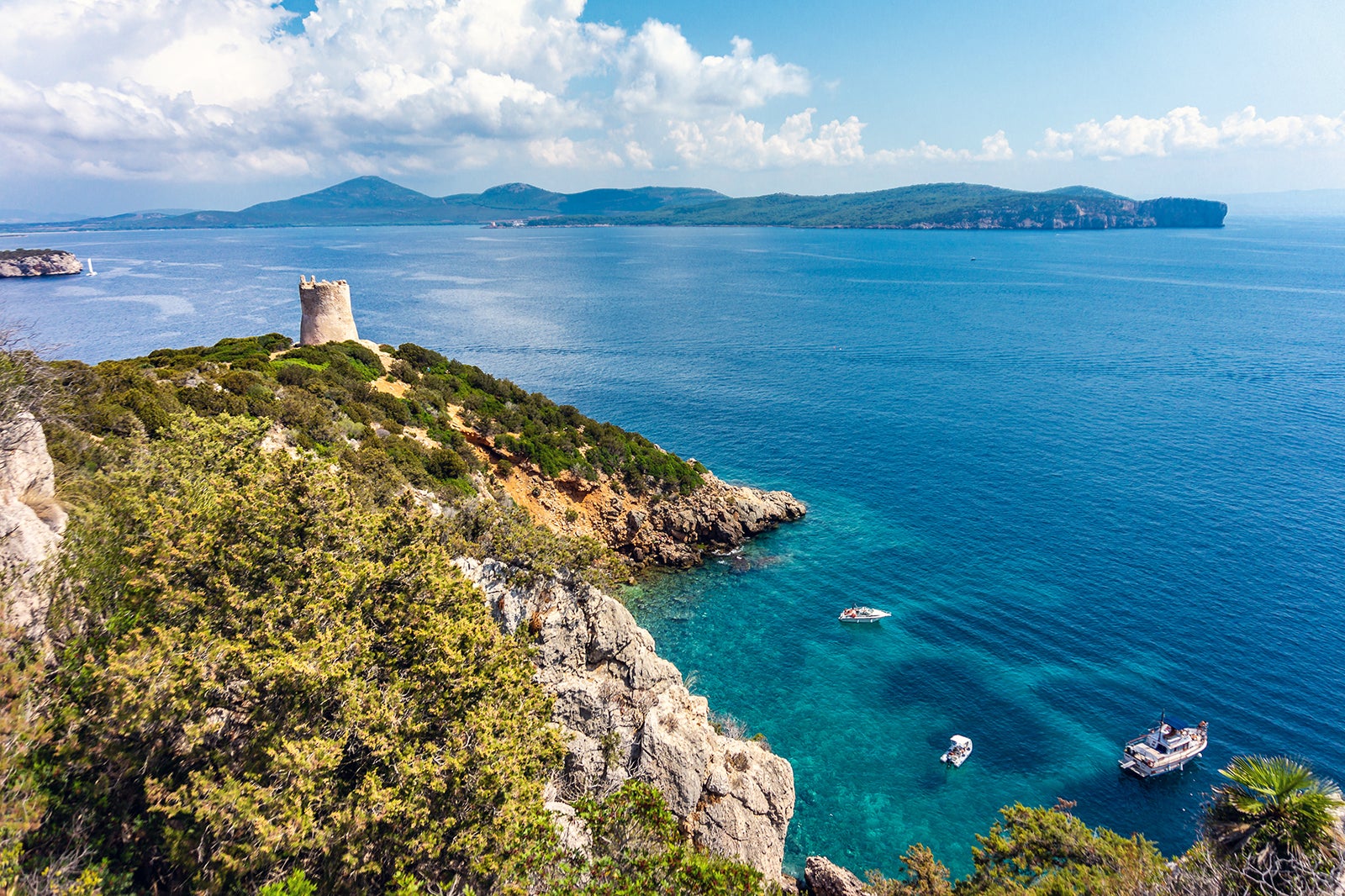 The Porto Conte Regional Park is a vast expanse of nature filled with magnificent landscapes such as giant cliffhanging boulders, crystal-clear waters, caves, and ancient archaeological sites. As you're hiking the trails, look out for wild ponies roaming freely among the scrub.
This destination is for the traveller who loves nature. The sounds of seagulls and songbirds are common while exploring the otherwise peaceful expanse of this regional park. After a day of exploring, you'll be happy to find several restaurants and local bars nearby where you can relax and refresh before making the 30-minute journey back to Alghero.
Location: Strada Provinciale 55, 44, 07041 Tramariglio SS, Italy
Phone: +39 079 945005
7
Chiesa di San Francesco
A Gothic architectural wonder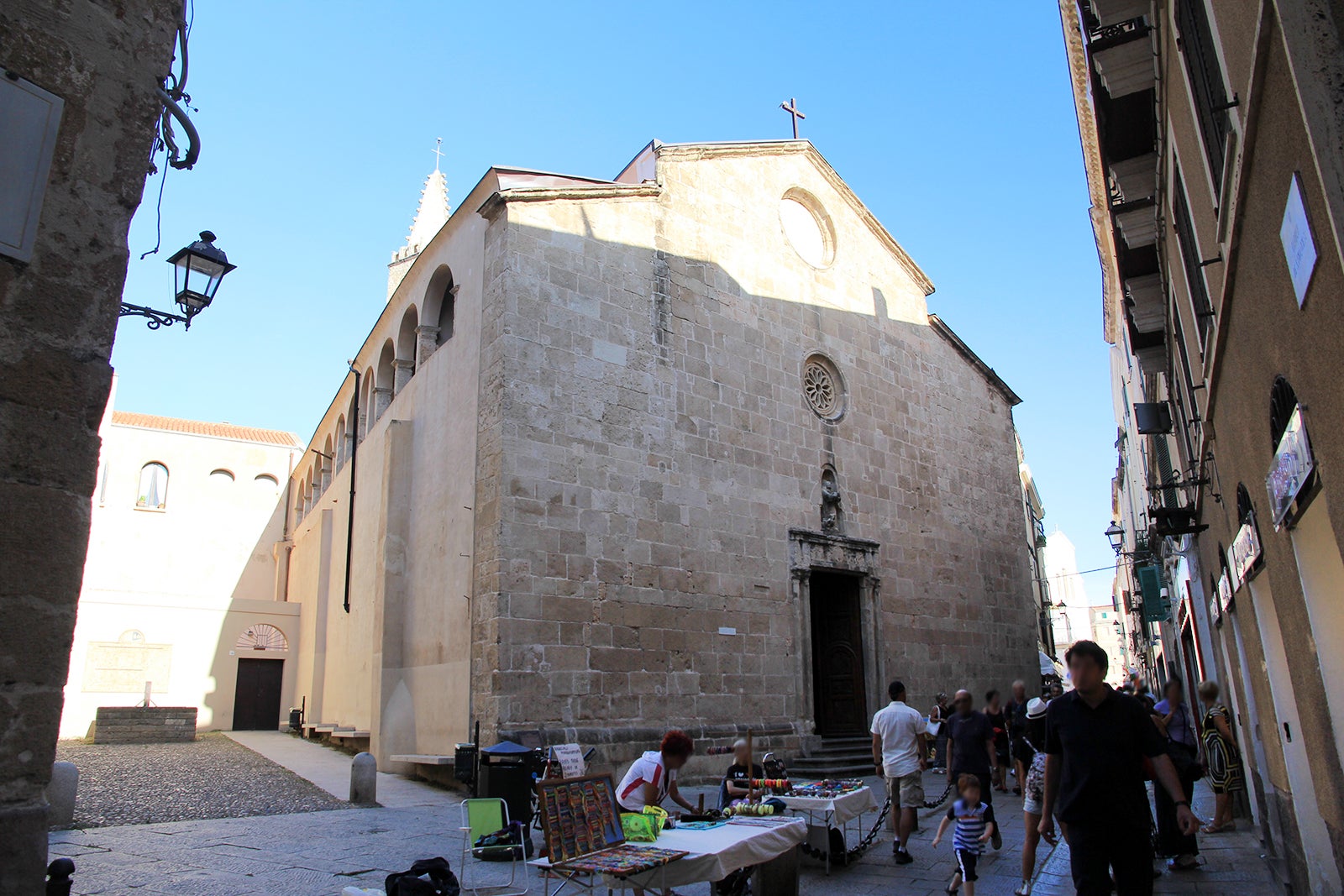 Couples
History
Photo
Budget
Chiesa di San Francesco is a Gothic-style architectural masterpiece located in the centre of the city. The church was built in the 16th century and still stands strong today thanks to the local community. The entry fee is a few euros and the proceeds are used for maintenance in the church.
The most iconic area of the church is the central cloister, which was beautifully constructed by hand. If you find yourself in the area on a religious holiday, you'll hear the melodic tones of a choir ring through the street.
Location: Via Carlo Alberto, 46, 07041 Alghero SS, Italy
Open: Daily from 9 am to 1 pm and 4 pm to 8 pm
Phone: +39 079 979258
photo by Gianni Careddu (CC BY-SA 3.0) modified
8
Poseidon Diving Center
Get certified as a diver and see the world under the waves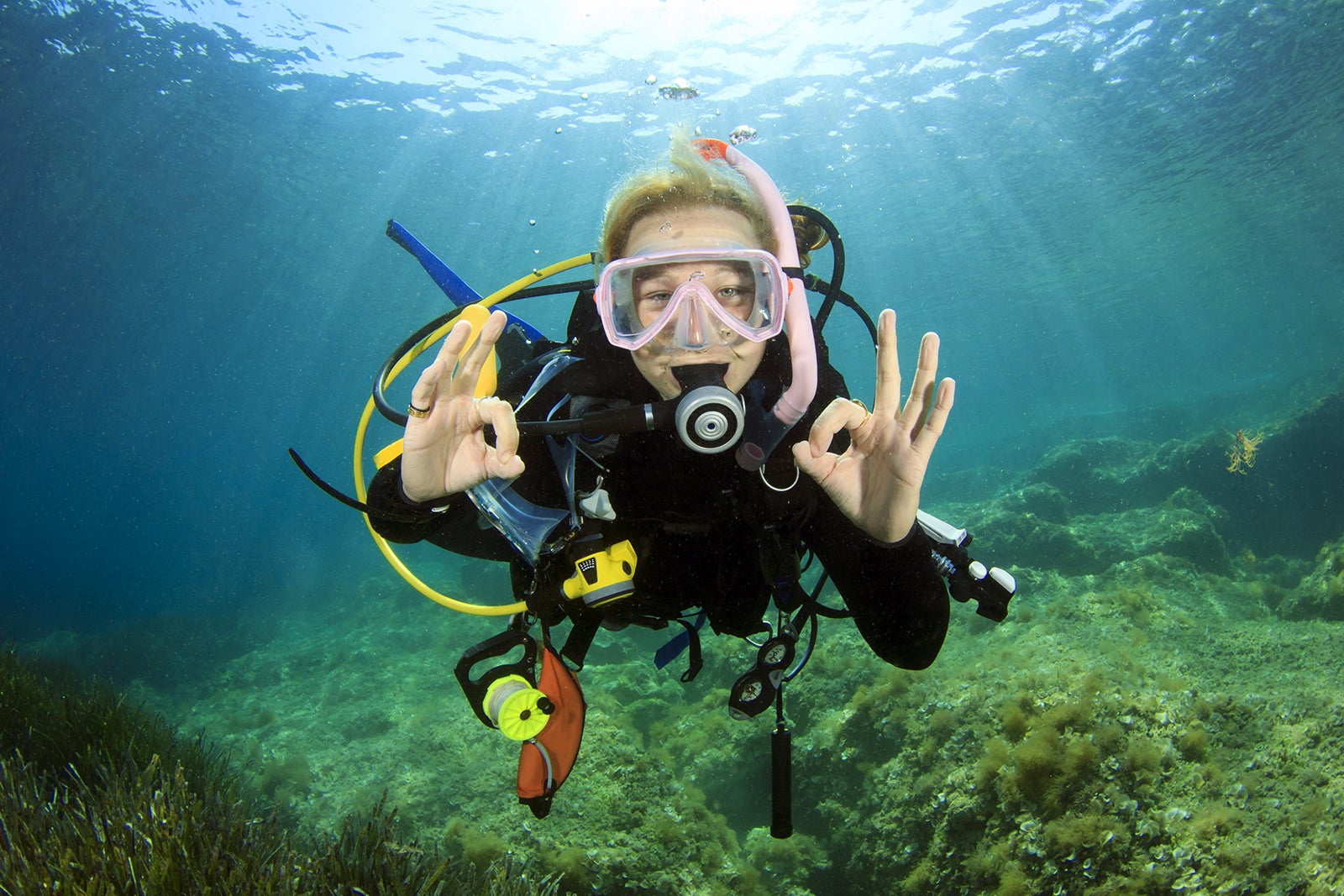 Poseidon Diving Center is the go-to spot for anyone who wants to learn how to dive and become certified, as well as experienced divers. With different dive tours available, the team will take you on an underwater adventure based on your experience and expertise.
Even if you're travelling as a family with preteen children, there's nothing more rewarding than learning to dive from a good instructor. Once you get in the water with the dive guides, you'll explore the many varieties of sea life and, depending on your diving ability, you may be able to explore a few underwater caves as well.
Location: Loc. porto conte c\o Hotel Porto Conte, 07041 Alghero SS, Italy
Open: Daily from 9 am to 7 pm
Phone: +39 393 548 7407
9
SardOa
Wine and dine in true Italian fashion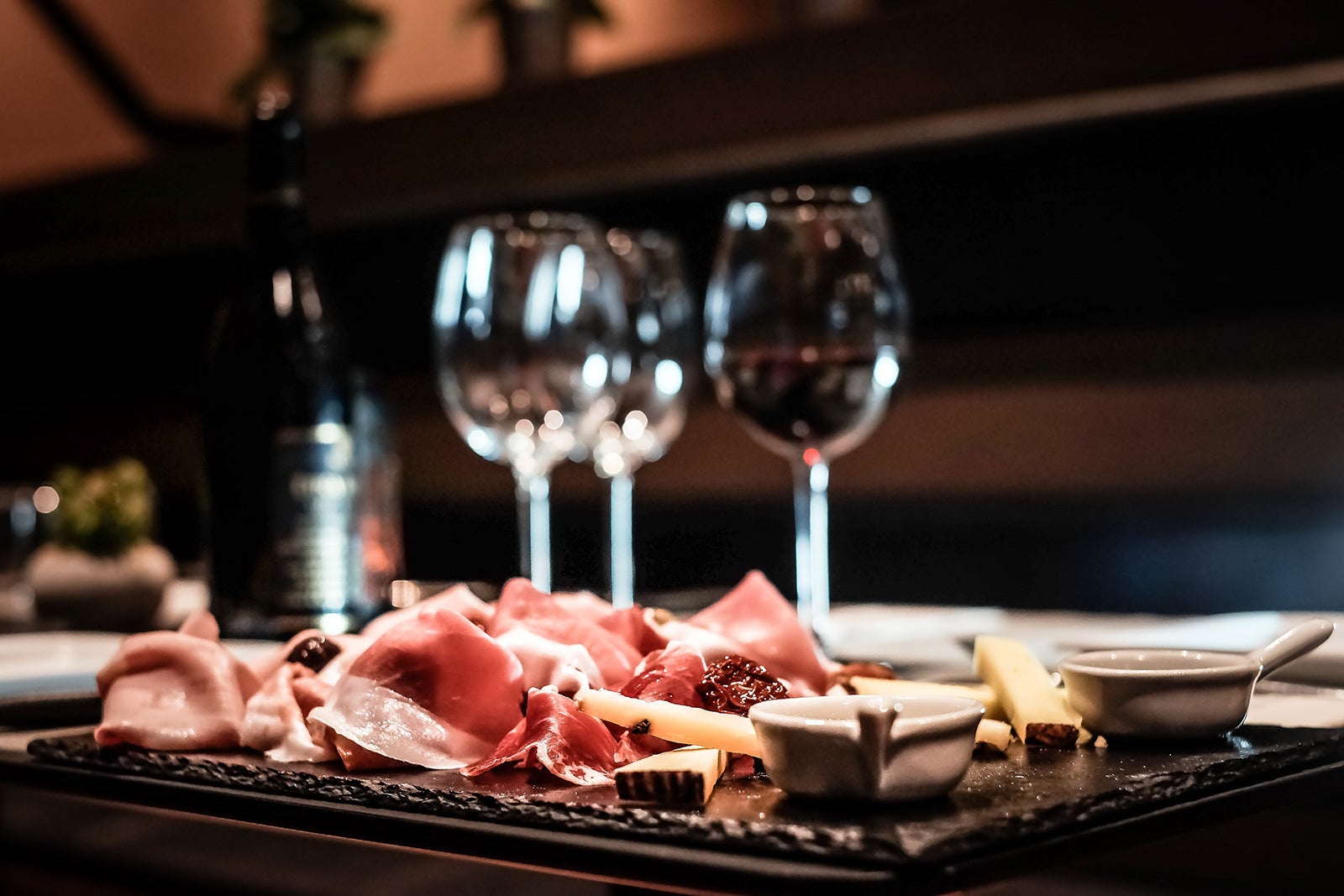 SardOa is a friendly wine bar located within the city walls of Alghero town. This location, with its high-vaulted ceilings, has become well-known as one of the best spots to enjoy local wines, cheese, and cold cuts. No trip to Italy can be complete until you enjoy at least 1 bottle of Italian wine. This is certainly one of the best places to do so.
This comfortable wine bar on Piazza Duomo attracts guests of all ages and backgrounds thanks to a welcoming environment, but they're also instructive and take their wine selection very seriously. The sommelier at SardOa can fill you in on the rich stories of how, where, and when their wine was produced.
Location: Piazza Duomo, 4, 07041 Alghero SS, Italy
Phone: +39 349 221 2055
10
Il Ruscello
Alghero's premier nightlife venue throughout the summer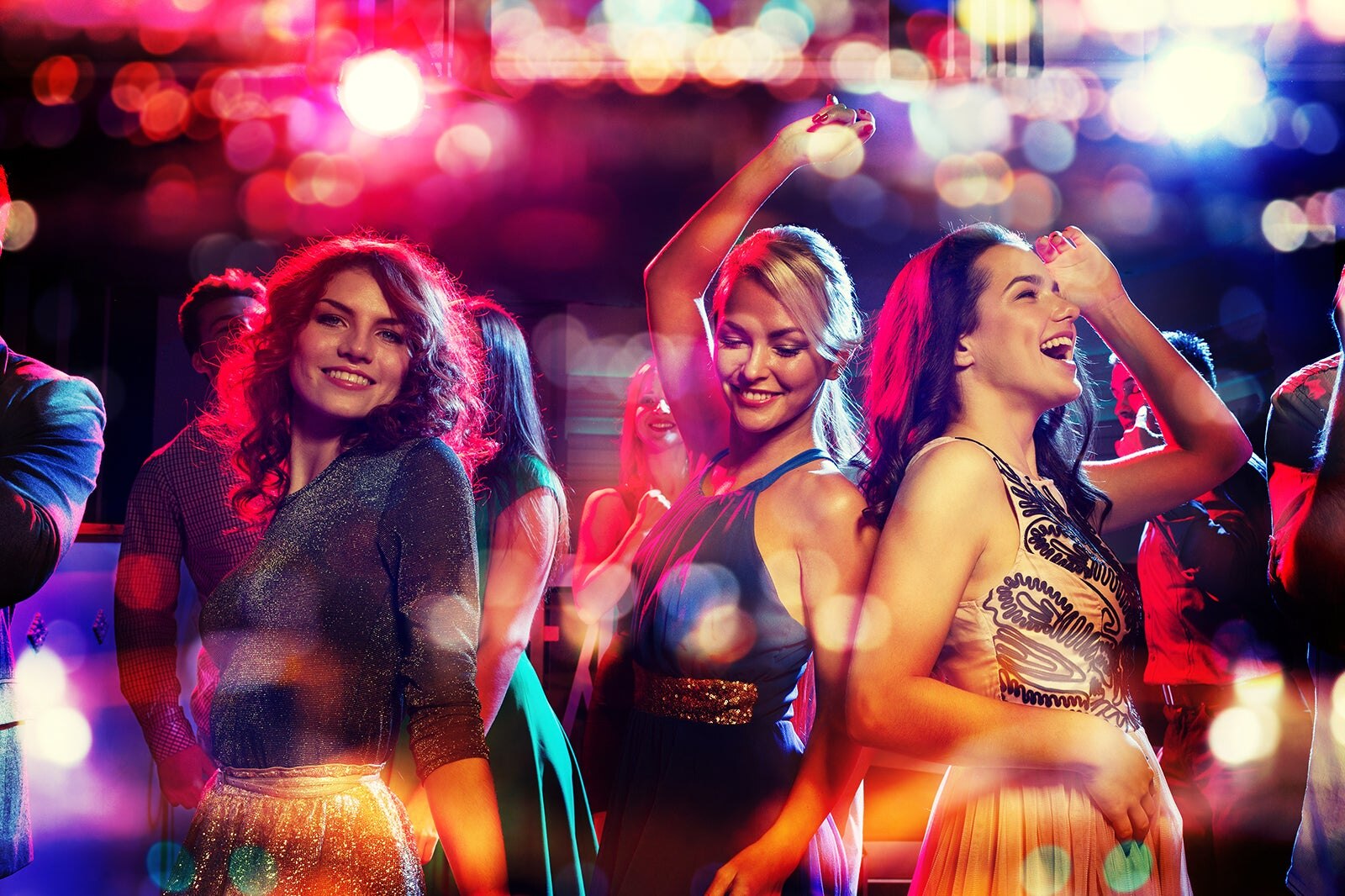 Il Ruscello Is the most famous discotheque in the area, having been around since the 1980s. This club is only open during the summer months, from June to September, but they have decades of experience in entertaining the crowds.
The nightclub has 3 dance floors, playing a range of bass-heavy music that ranges from commercial house to Latin beats. There's a large bar set in a garden area that's great for mingling when you need a break from the dancefloor. If you don't get there early, you'll still have plenty of time to enjoy the rest of your night as Il Ruscello is open until sunrise.
Location: Località angeli custodi 57, 07041 Alghero SS, Italy
Open: June–September only; Friday–Saturday from 11 pm to 6:30 am (closed Sunday–Thursday)
Phone: +39 345 907 5072
Back to top