10 Best Things to Do in Central Hong Kong
What is Central Hong Kong Most Famous For?
This list of best things to do in Central Hong Kong range from atmospheric Buddhist temples and colonial-era landmarks, to family-friendly parks and one of the highest peaks in Hong Kong. The epicentre of Hong Kong, Central is known for its gleaming skyscrapers and finance centres.
As you spend more time in this bustling district, you'll find a vibrant nightlife scene just minutes away from serene gardens like Hong Kong Park and the Zoological and Botanical Gardens. When the sun sets in Hong Kong, crowds descend in Lan Kwai Fong and SoHo for after-work drinks and fun parties that last until the next morning.
What are the best things to do in Central Hong Kong?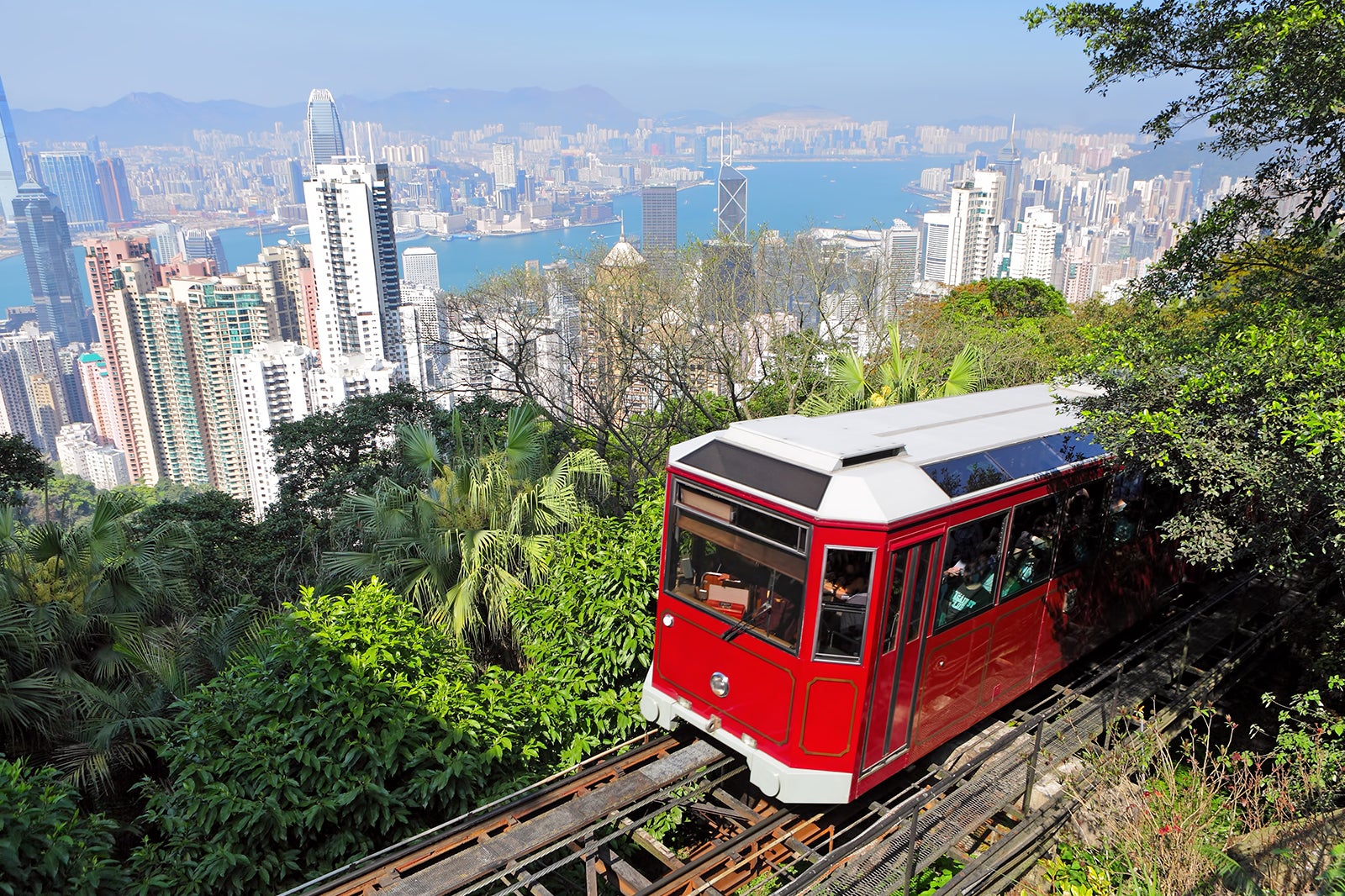 Victoria Peak is the highest hill on Hong Kong Island, offering panoramic views of Hong Kong and the South China Sea. Standing at 552 metres above sea level, it has plenty of vantage points, restaurants and family-friendly attractions, along with a historical tram that takes you to the summit. Also called The Peak Hong Kong, one of the fastest ways to get there is by taking a scenic 7-minute ride on the historic Peak Tram, which dates back to 1888.
Location: Hong Kong Island, Hong Kong
Open: Monday–Friday from 10am to 11pm, Saturday–Sunday from 8am to 11pm
Phone: +852 2849 0668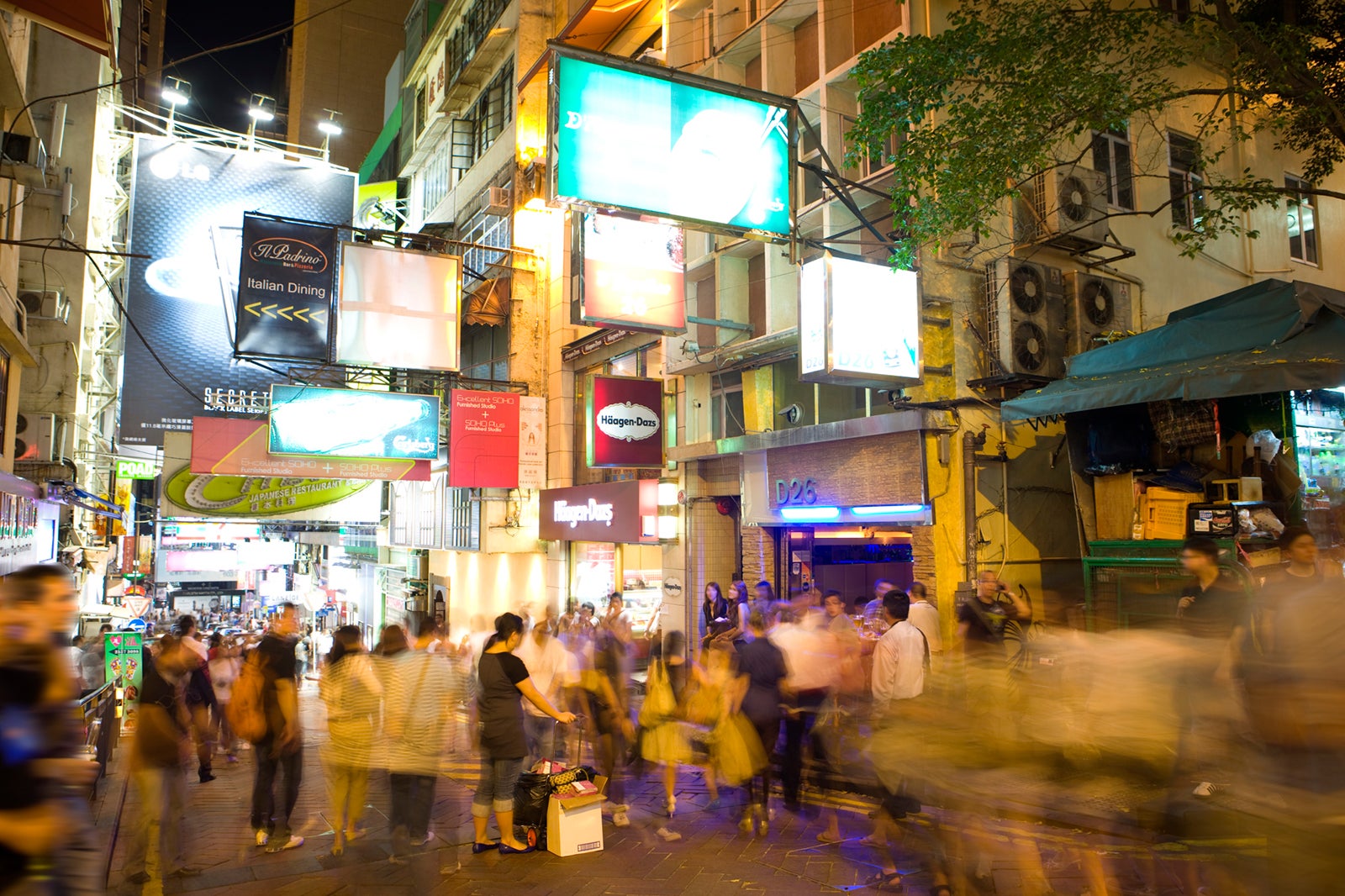 Lan Kwai Fong is a hotbed of after-dark activity, with a wide array of bars, restaurants and clubs. You'll find that the party starts around sunset on Lan Kwai Fong, with many expats enjoying a few after-work beers. It gets livelier as the night goes on.
The area usually turns into a full on street party after midnight. With over 90 venues to choose from, try not to stay in the same place for too long. Visit Lan Kwai Fong afterhours to enjoy all-night happy hours at selected bars.
Location: Central, Hong Kong Island, Hong Kong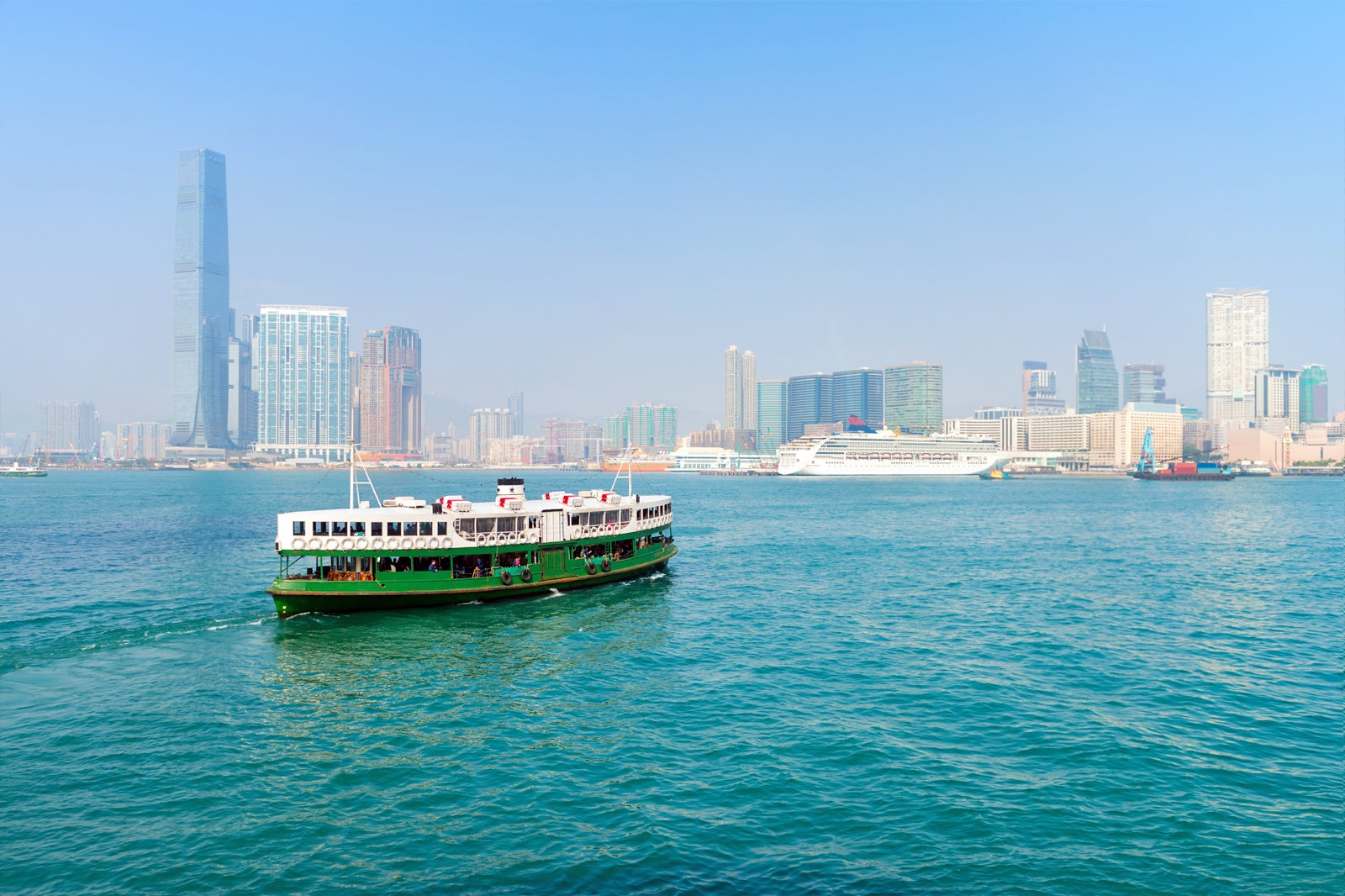 The Star Ferry serves a public transport, tourist attraction, and the symbol of Hong Kong. Since 1898, these ferries been shuttling busily between Hong Kong Island and Kowloon. There are 12 double-decker ferries – depending on which route you're travelling on, the lower deck is open to passengers during peak hours.
There's a specially designed ferry with a coffeehouse and a sunbathing deck. It's popular with tourists, as they can enjoy refreshments or just relax with views of Victoria Harbour, Hong Kong Island, and Kowloon.
Hong Kong Observation Wheel
The Hong Kong Observation Wheel is one of the easiest ways to enjoy a bird's eye view of downtown Hong Kong and Victoria Harbour. Similar to the London Eye or Singapore Flyer, each air-conditioned pod takes up to 8 people and the ride takes a little under 30 minutes. It's a smooth and relaxing journey, so even those who feel uneasy with heights should soon get used to the experience.
The best time to ride the Hong Kong Observation Wheel is between 6pm (the changing sky makes the backdrop especially beautiful) and 8pm (when the Symphony of Lights turns the buildings into a visual arts display).
Location: 33 Man Kwong Street, Central, Hong Kong
Open: Daily from 11am to 11pm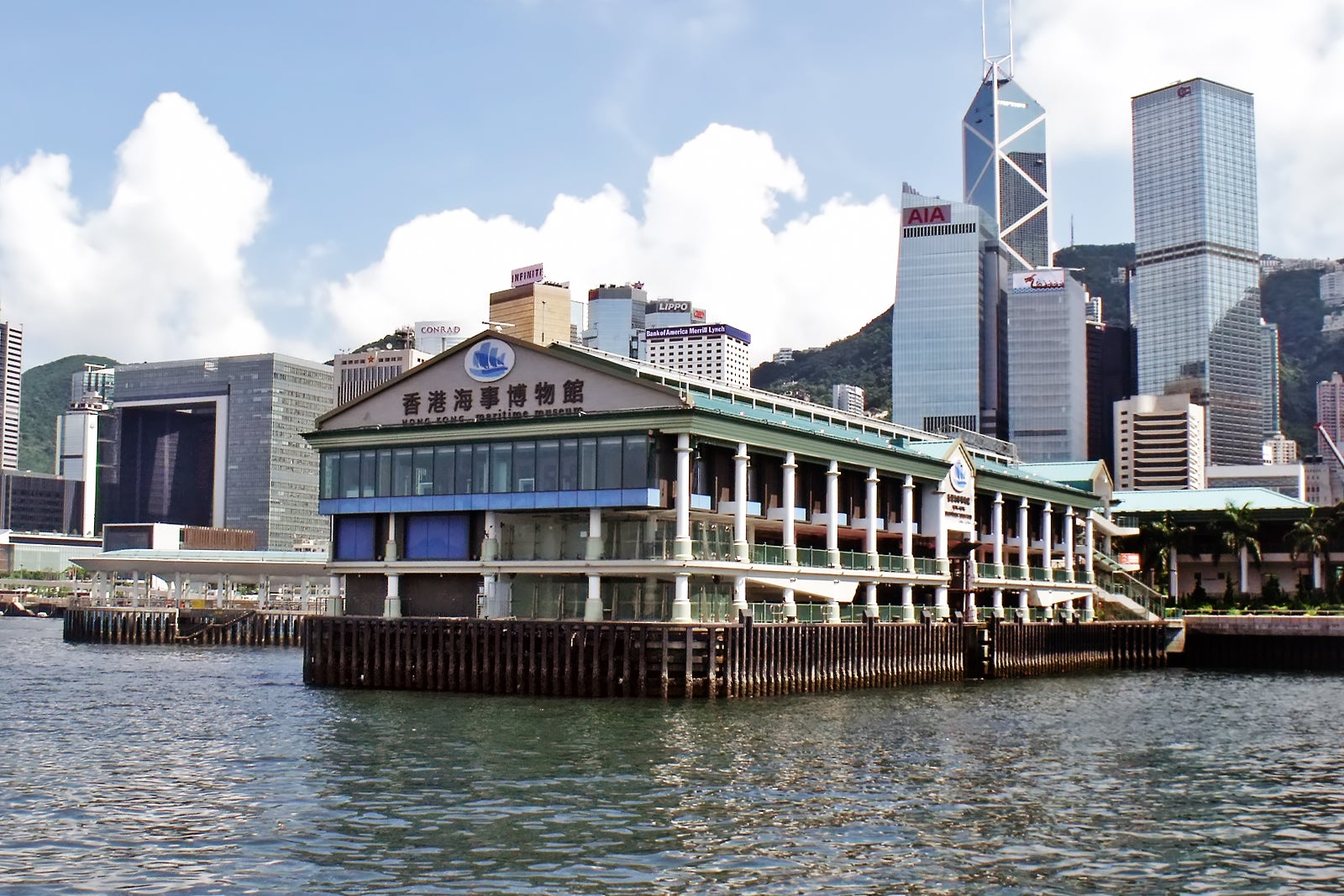 Hong Kong Maritime Museum
The Hong Kong Maritime Museum might not look much from the outside, but it offers a fascinating catalogue of Hong Kong's maritime history. Connected to Central Ferry Pier, this cultural attraction has over 1,000 artefacts on display, arranged in 15 galleries. Every section of the museum has hands-on exhibits, which will keep children entertained throughout their visit. The view of Victoria Harbour out of the 2nd- and 3rd-floor windows adds an added relevance to everything you see at the Hong Kong Maritime Museum.
Location: Central Pier 8, 1 Man Kwong Street, Central, Hong Kong
Open: Monday–Friday from 9.30am to 5.30pm, Saturday–Sunday from 10am to 7pm
Phone: +852 3713 2500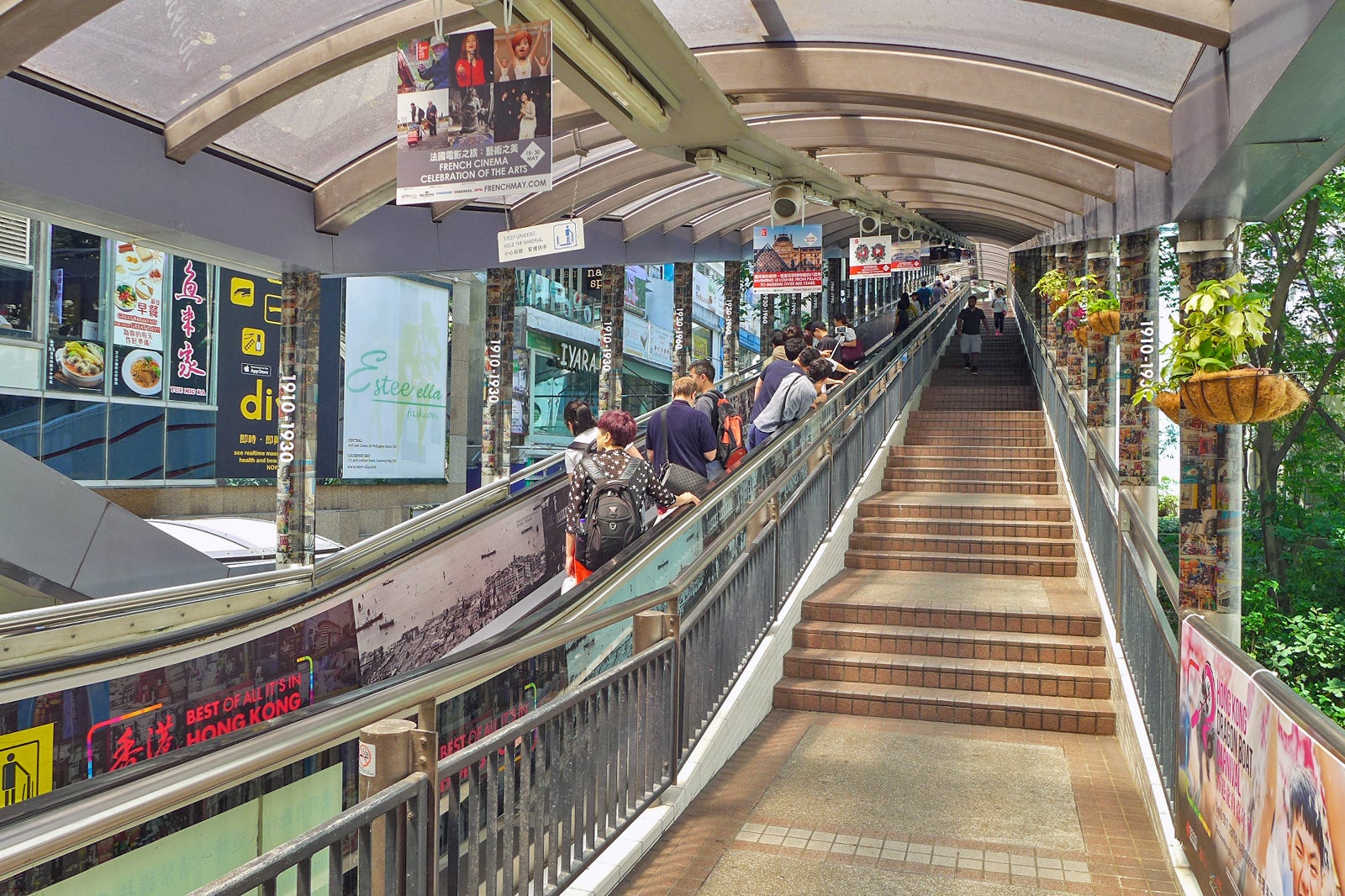 Central Mid-levels Escalators
The Central Mid-levels Escalators is world-record holding for several reasons: it runs a total distance of 800 metres and elevates over 135 metres from Des Voux Road Central, south of Central MTR Station, right up to Conduit Road in an area called the Mid-Levels. This interlinked escalator system is officially one of the world's longest outdoor (but covered) escalator systems.
Surrounded by plenty of restaurants and bars, anyone intent on exploring this area will be thankful for this easy way to travel up and down Central's notoriously steep hills.
Location: Jubilee Street, Central, Hong Kong
photo by Wpcpey (CC BY-SA 4.0) modified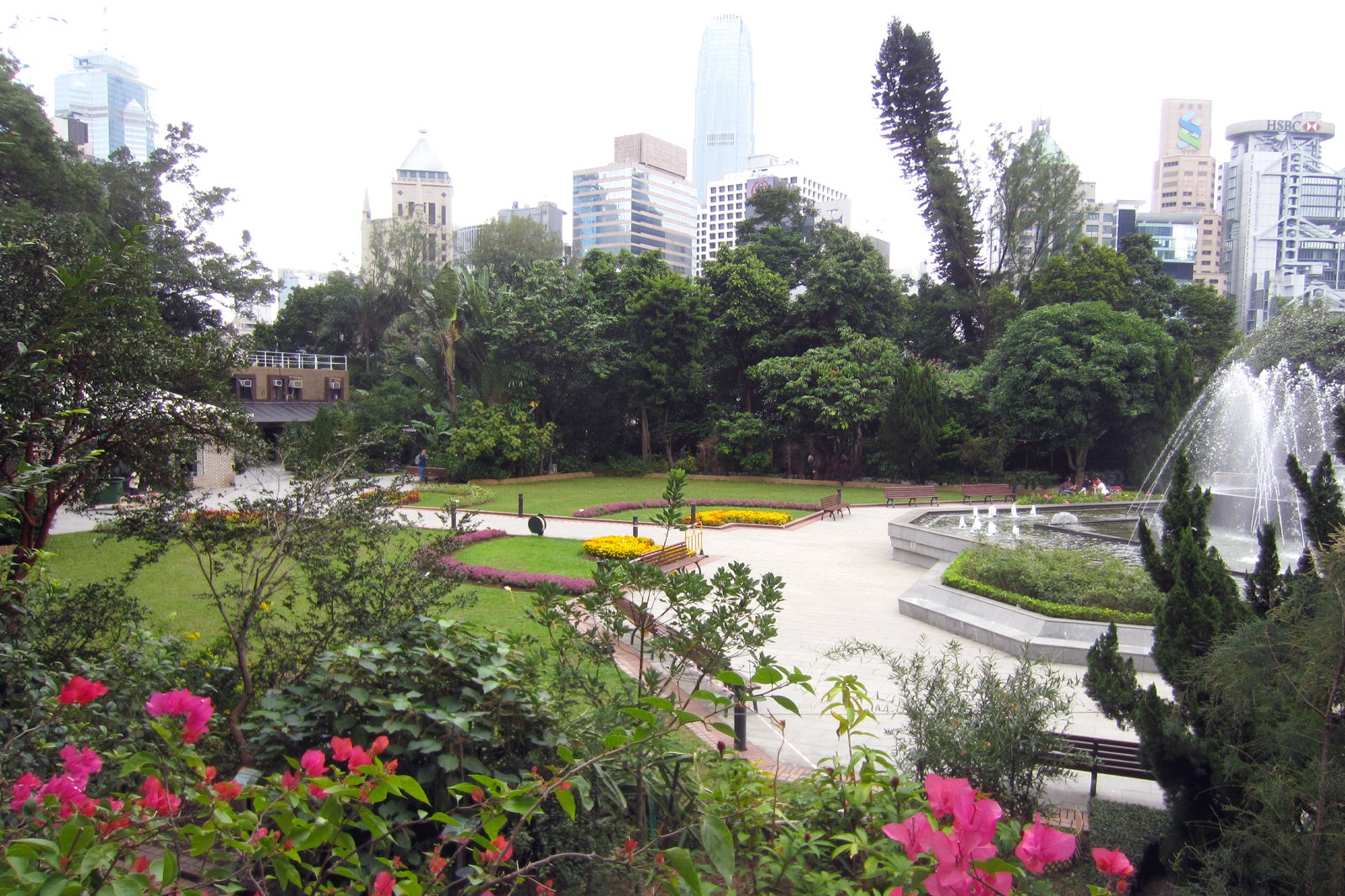 Hong Kong Zoo and Botanical Gardens
The Hong Kong Zoo and Botanical Gardens, founded in 1871, is one of the oldest parks in Hong Kong. It covers an area of 5.6 hectares, with its highest point being 100 metres above sea level. You'll find exhibits of a variety of exotic wildlife, including orang utans, gibbons, and lemurs. Hong Kong Zoo also has a large aviary with lots of colourful and chirpy birds, and giant tortoises.
Location: Albany Road, Central, Hong Kong
Open: Daily from 5am to 10pm (exhibits from 9am to )
Phone: +852 2530 0154
photo by Another Believer (CC BY-SA 4.0) modified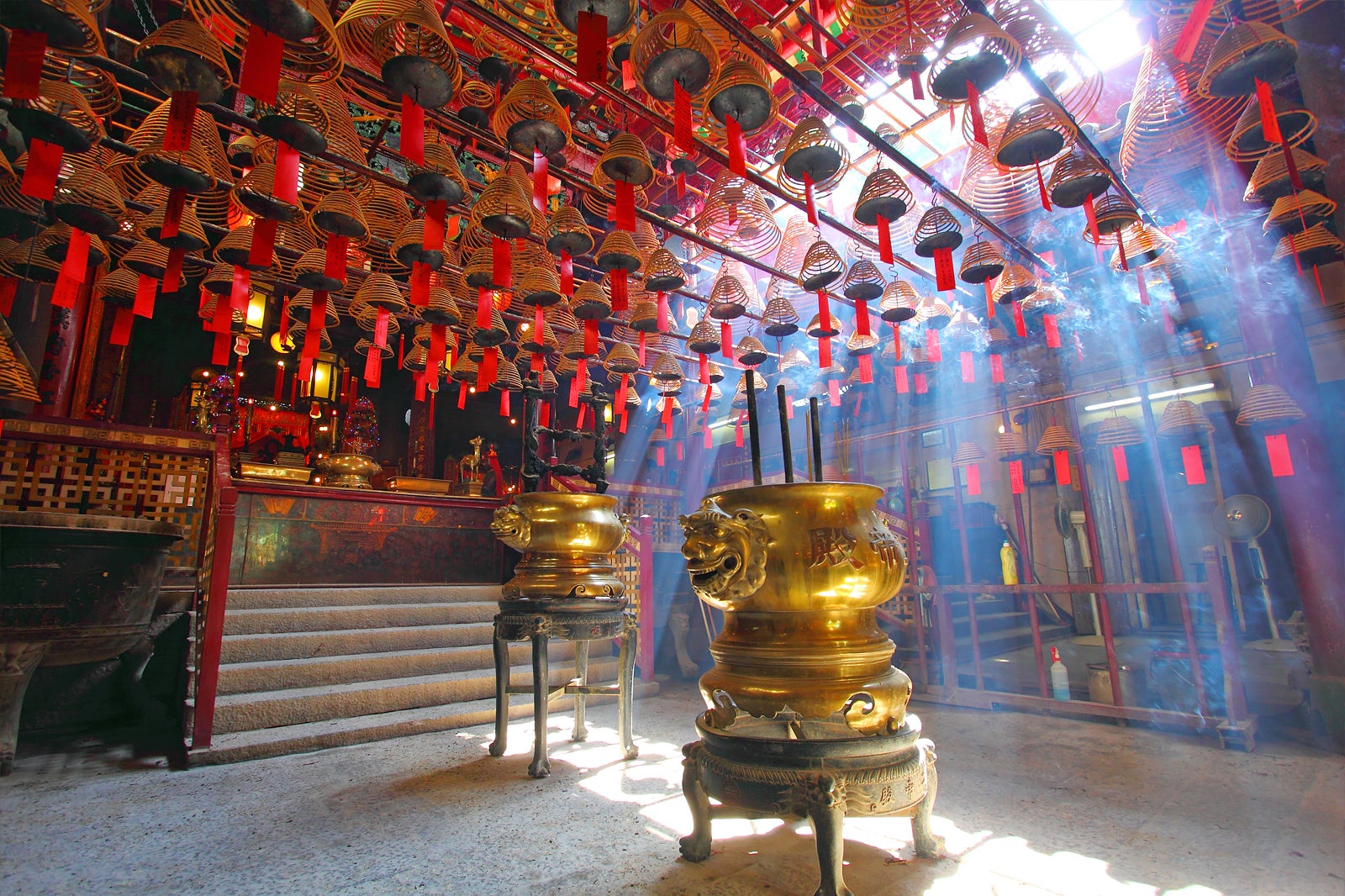 From the outside, Man Mo Temple may seem like just an imposing wooden door, but once you step in, you'll be transported to a timeless place of worship that has stayed the same for hundreds of years. Man Mo Temple is one of the most revered Buddhist temples in Hong Kong. Built in 1847, it is named after its 2 principal deities: Man, the god of literature – dressed in red and holds a calligraphy brush – and Mo, the god of war, often depicted in a green robe and holding a sword.
Location: 124–126 Hollywood Road, Sheung Wan, Hong Kong Island, Hong Kong
Open: Daily from 8am to 6pm
Phone: +852 2540 0350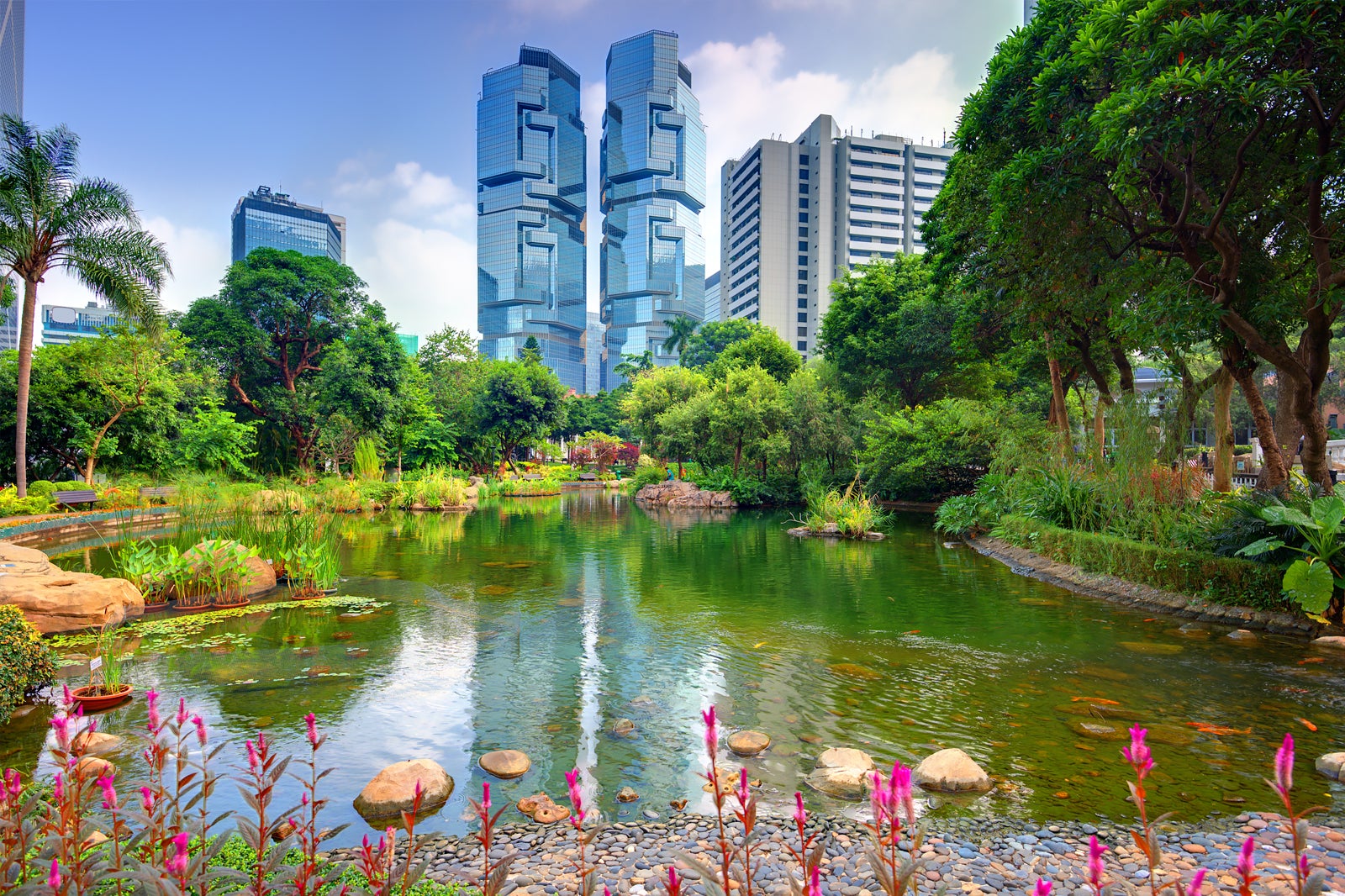 Hong Kong Park offers a natural, relaxing environment in the middle of Hong Kong's Central district. One of the largest public parks in Hong Kong, it covers 80,000 sq m of green space that's dotted with fountains, lily ponds, and playgrounds.
Its main feature is the Edward Youde Aviary, which houses about 550 birds of 70 different species. There's an elevated walkway that lets you explore the tree canopy at various heights and angles. Hong Kong Park also has a greenhouse that holds plant exhibitions throughout the year.
Location: 19 Cotton Tree Drive, Central, Hong Kong Island, Hong Kong
Open: Daily from 6am to 11pm (aviary opens from 8am to 5pm)
Phone: +852 2521 5041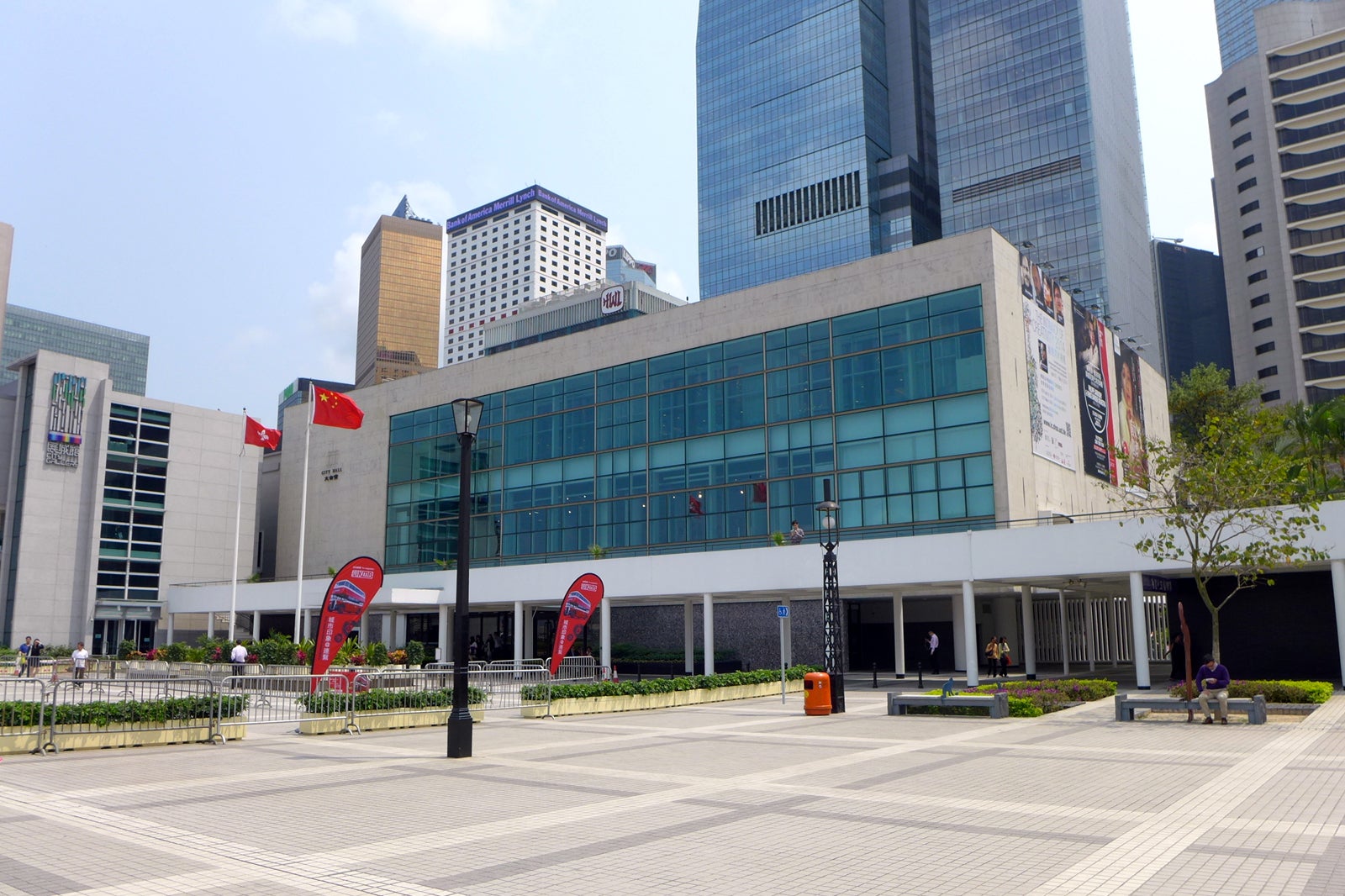 The Hong Kong City Hall houses a theatre and several concert halls with excellent accoustics, making it one of the most popular venues for cultural performances in Hong Kong.
It can accomodate over 1,400 people. The building also has a 463-seat theatre that's suited for small-scale drama and stage productions. The Hong Kong City Hall regularly hosts chamber music, recitals, jazz, and Chinese opera throughout the year.
Location: 5 Edinburgh Place, Central, Hong Kong Island, Hong Kong
Open: Daily from 9am to 11pm
Phone: +852 2921 2840
photo by Wing1990hk (CC BY 3.0) modified