Toulouse Travel Essentials
Useful Information to Help You Start Your Trip to Toulouse
Our Toulouse Travel Essentials lays out the essential information you need to help you plan your trip to one of the most popular destinations in Occitanie, France. No matter how frequently you travel, some questions will always need answers: What's the weather like? How can I get from Toulouse–Blagnac Airport to my hotel? What currency and type of plug do I need?
We have all these answers plus other basic info about the best time to go, getting there, getting around, and a few useful travel tips. You'll also learn about the most popular landmarks in Toulouse such as the Old Town of Toulouse, Victor Hugo Market, and the Basilica of Saint-Sernin. It's all compiled in this Toulouse Travel Essentials. After going through this short and easy-to-read guide, you'll be a little more prepared to start your trip to Toulouse.
1
When is the best time to travel to Toulouse?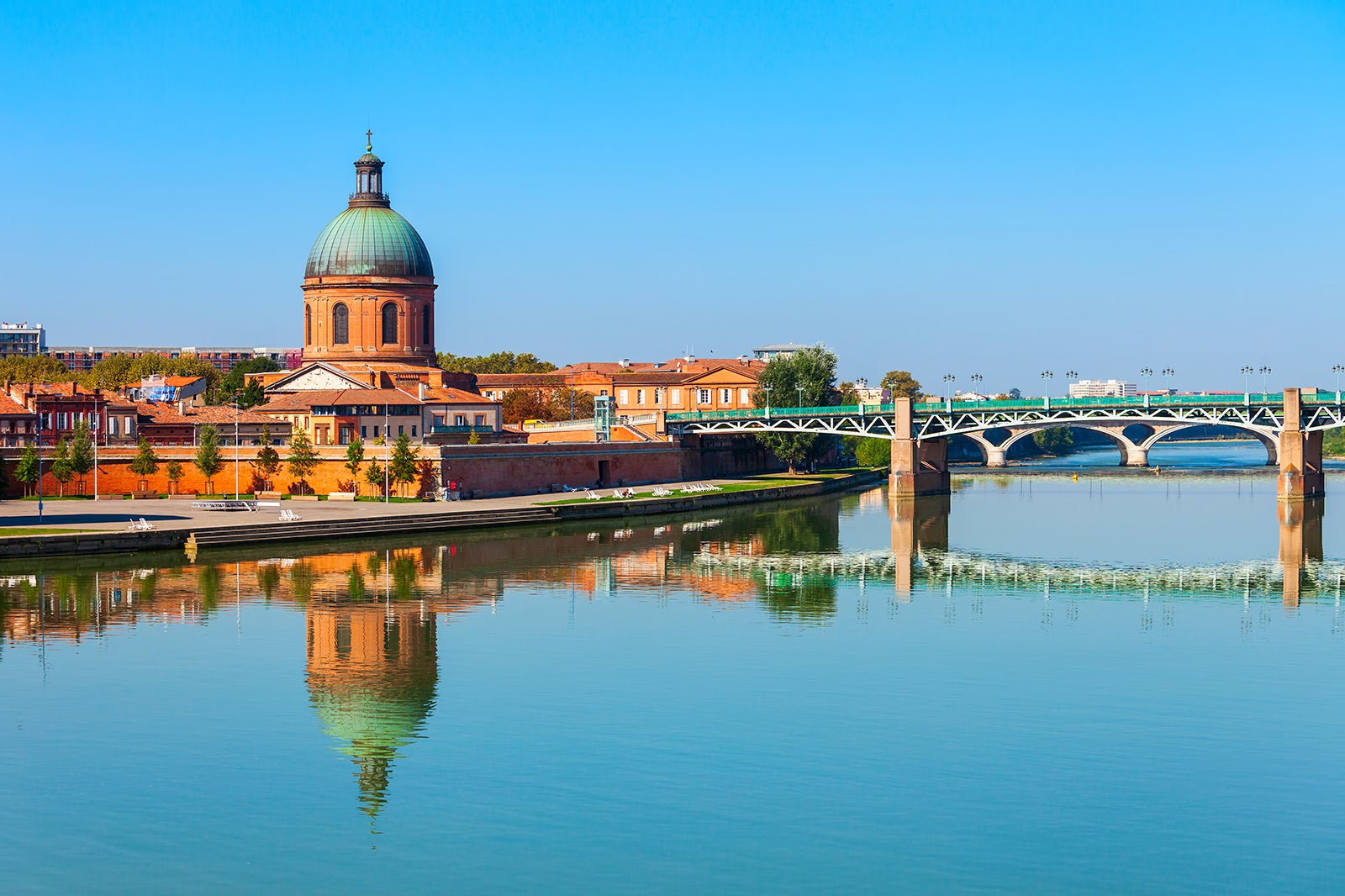 Toulouse has a humid subtropical climate with warm and humid summers and mild winters. Average temperatures range between 6°C in winter and 23°C in summer.
The period with the most rain in Toulouse is October–May with around 9 wet days per month. Expect an average of 6 rainy days per month for the rest of the year. Expect a few snowfalls in December–March.
With average temperatures over 19°C, June–September is the warmest period of the year. A few rainfalls in summer prevent Toulouse from being classified as having a Mediterranean climate.
The peak season is June–August when you can expect higher hotel rates and more crowds. If you plan to visit Toulouse around this time of the year, it's best to book far ahead.
The best times to visit Toulouse are in May and September–October, just before the peak season kicks in, and in autumn. They're when you'll find good hotel deals, pleasant weather conditions, and lesser crowds at places of interest.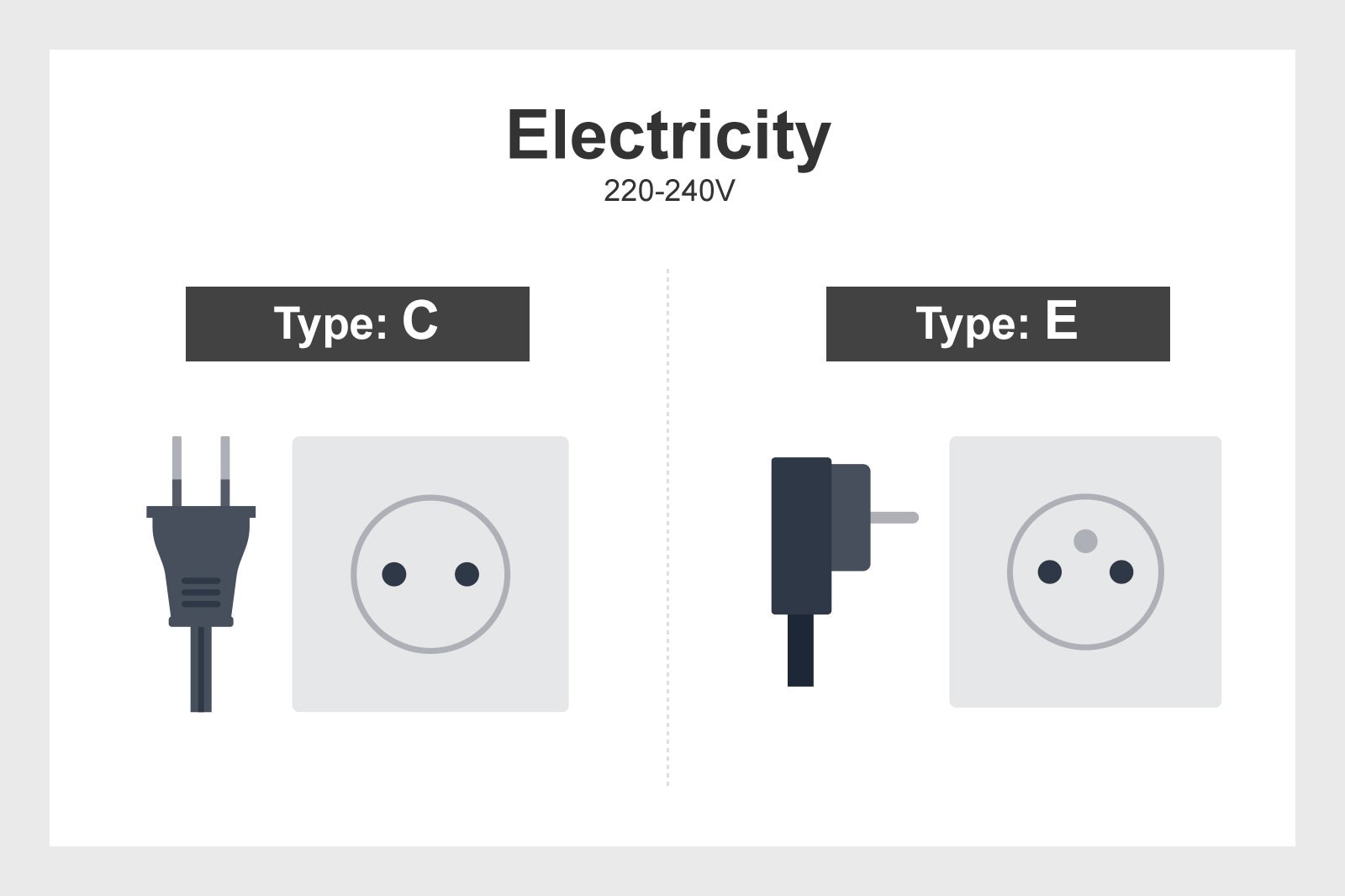 Plug type: C and E
Electricity: 220-240 V
Currency: Euro (€)
International dialling code: +33 5
Emergency telephone number: 112
3
How to get to my hotel in Toulouse?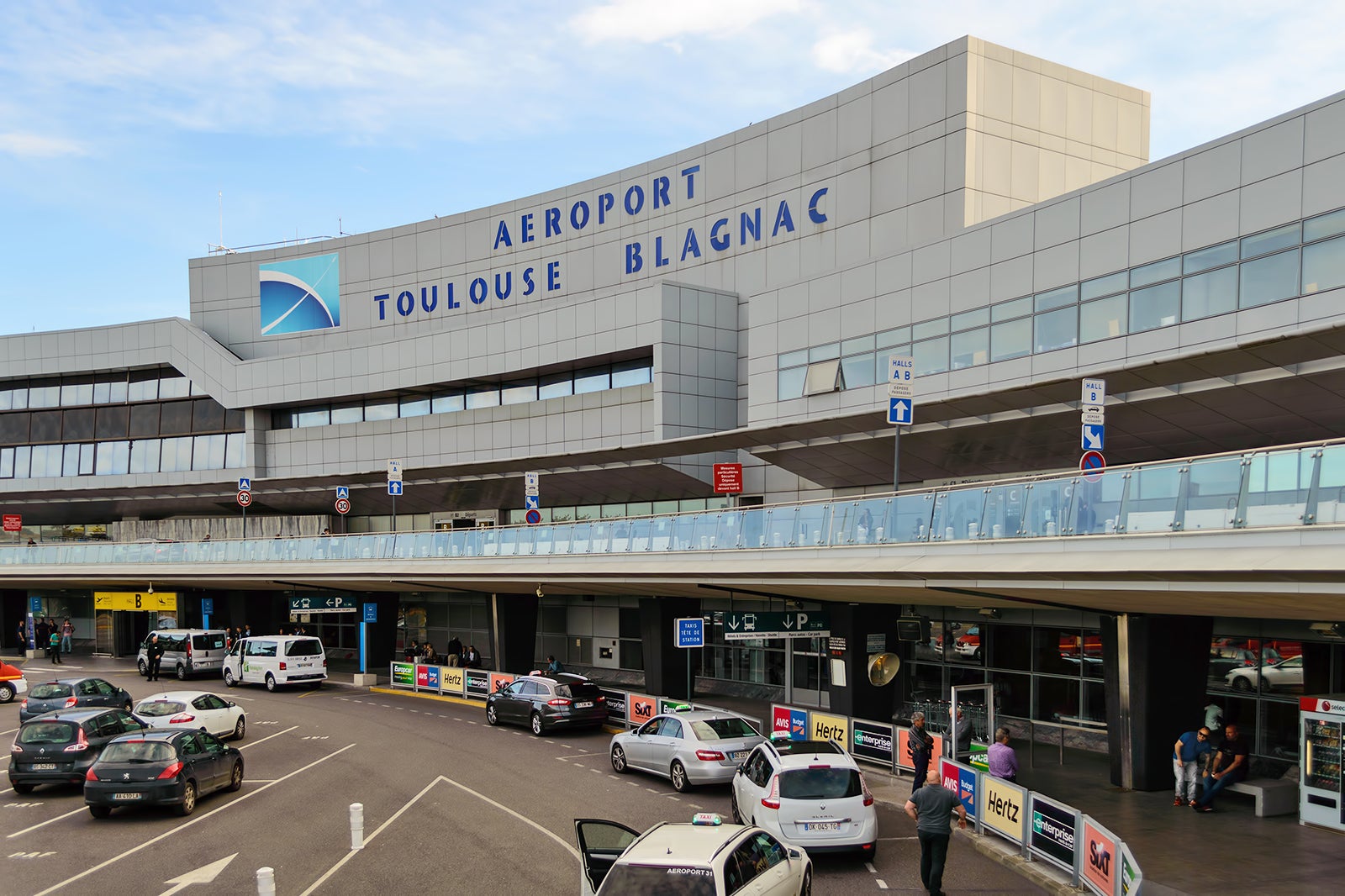 Toulouse–Blagnac Airport is the main gateway to Toulouse. You can get to Toulouse by high-speed train (TGV – Train à Grande Vitesse) from Paris and mostly anywhere in France. If you're on a budget, you can also get to Toulouse by standard train, it's cheaper than TGV.
If you travel by car, the A61, A62, A64, and A68 are the main highways serving the city.
Toulouse–Blagnac Airport (TLS)
Toulouse–Blagnac Airport is about 8.4 km northwest of Toulouse city centre via the A621. The average driving time between the airport and downtown Toulouse is usually less than 18 minutes.
Free Wi-Fi is available throughout TLS. Ground transport options for getting to your hotel are as follows:
Taxi ranks can be found at ground level, in the arrivals area between gates B3 and C1. You can also book a taxi in advance by dialling: +33 (0)5 61 30 02 54.
The ride-sharing meeting point is in the Express Park drop-off area near the terminal.
The tramway line T2 connects the airport to Toulouse city centre. The journey takes between 20 and 30 minutes depending on your stop.
An air-conditioned, wheelchair-friendly airport shuttle bus departs every 20 minutes from ground floor gate C2 at arrivals.
Major car rental companies can be found in the P2 car park.
Toulouse-Matabiau Station
Dating back to the early 20th century, the Toulouse-Matabiau train station is on Boulevard Pierre Semard in the heart of the city. Alongside the ticket office are shops and cafes.
From here, you can get to your hotel by taxi, rideshare, metro, or bus. Car rental agencies, as well as intercity buses, are also available at Toulouse-Matabiau station.
photo by Gyrostat (CC BY-SA 4.0) modified
4
How to get around Toulouse?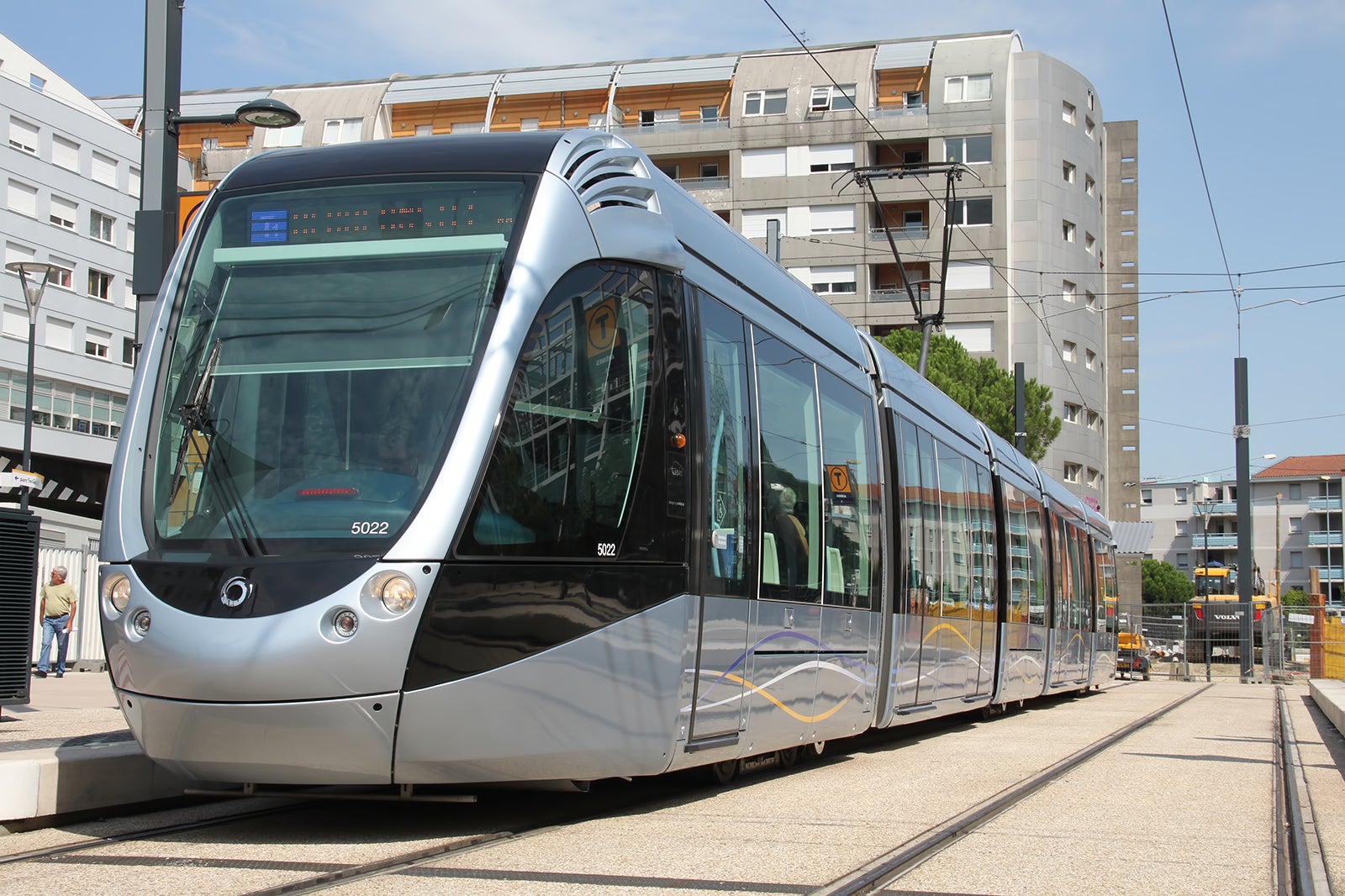 Travel tips
Toulouse city centre covers an area of about 4 sq km. Walking is, therefore, a good option for exploring the Old Town. It's home to landmarks such as the Capitole Square, the Augustins Museum, and St. Etienne Cathedral, just to name a few. The city centre also features a great range of shopping, dining, and nightlife entertainment venues.
For longer distances, depending on your budget and preference, you can get around by taxi, rideshare, public bus, metro, or rental car.
Taking a taxi in Toulouse
Capitole Taxi (+33 (0)5 34 25 02 50), Taxi Radio Toulousain (+33 (0)5 61 42 38 38), and Toulouse Taxi (+33 (0)5 61 20 90 00) are just a few of the taxi companies that operate in Toulouse. You can also easily find taxi lines in front of hotels and main attractions. It's easy to hail one on the street.
Convenient yet rather expensive, getting around Toulouse by taxicab is not your best option if you're on a budget, although a taxi ride may be your only option to get back to your hotel if you're a night owl. Note that tipping for taxis in France is not necessary, but if you're happy with your driver's service, you can give an extra 5% or 10% of the fare. In France, all taxis are obliged to accept payment by Visa or MasterCard.
BlaBlaCar and Uber are the 2 main ride-sharing apps used in Toulouse. Their rates are slightly cheaper than standard taxicabs.
Travelling by public transport in Toulouse
Tisséo is the main public transport company operating in Toulouse. It runs 2 tramway lines, 2 metro lines, and over 130 bus lines. The system covers the entire city plus something like 100 villages around Toulouse.
A wide range of ticketing options is available, from 1-way tickets to multiple-day passes. You can buy tickets in the metro and tram stations as well as in many stores (tobacco shops, paper shops, and bakeries). An even easier way of purchasing tickets is to install the Ticket Easy app on your mobile phone. Check out the Tisséo website for further info. Public transport is free for children under 4 years.
Renting a car in Toulouse
Renting and driving a car is not the best idea for getting around Toulouse. The city centre has limited and expensive parking spaces. Public transport is convenient enough to get to landmarks and attractions, and almost everything is within walking distance.
Cycling around Toulouse
Hiring a bicycle is a cool way of getting around Toulouse. You can find cycling trail maps at the tourism office. The municipality runs a bike-sharing scheme known as VélÔToulouse. It features over 280 stations throughout the city. There are 1- and 7-day tickets that you can buy at the stations and online. Another option is to install the AllBikesNow app on your mobile phone.
You can also hire a bike, electric, or mountain bike at rental companies like La Maison du Vélo (+33 (0)5 34 40 64 72), Paulette (+33 (0)5 82 28 05 10), and Avélo31 (+33 (0)6 77 03 24 87), just to name a few.
photo by Willem_90 (CC BY-SA 3.0) modified
5
What are the main annual events in Toulouse?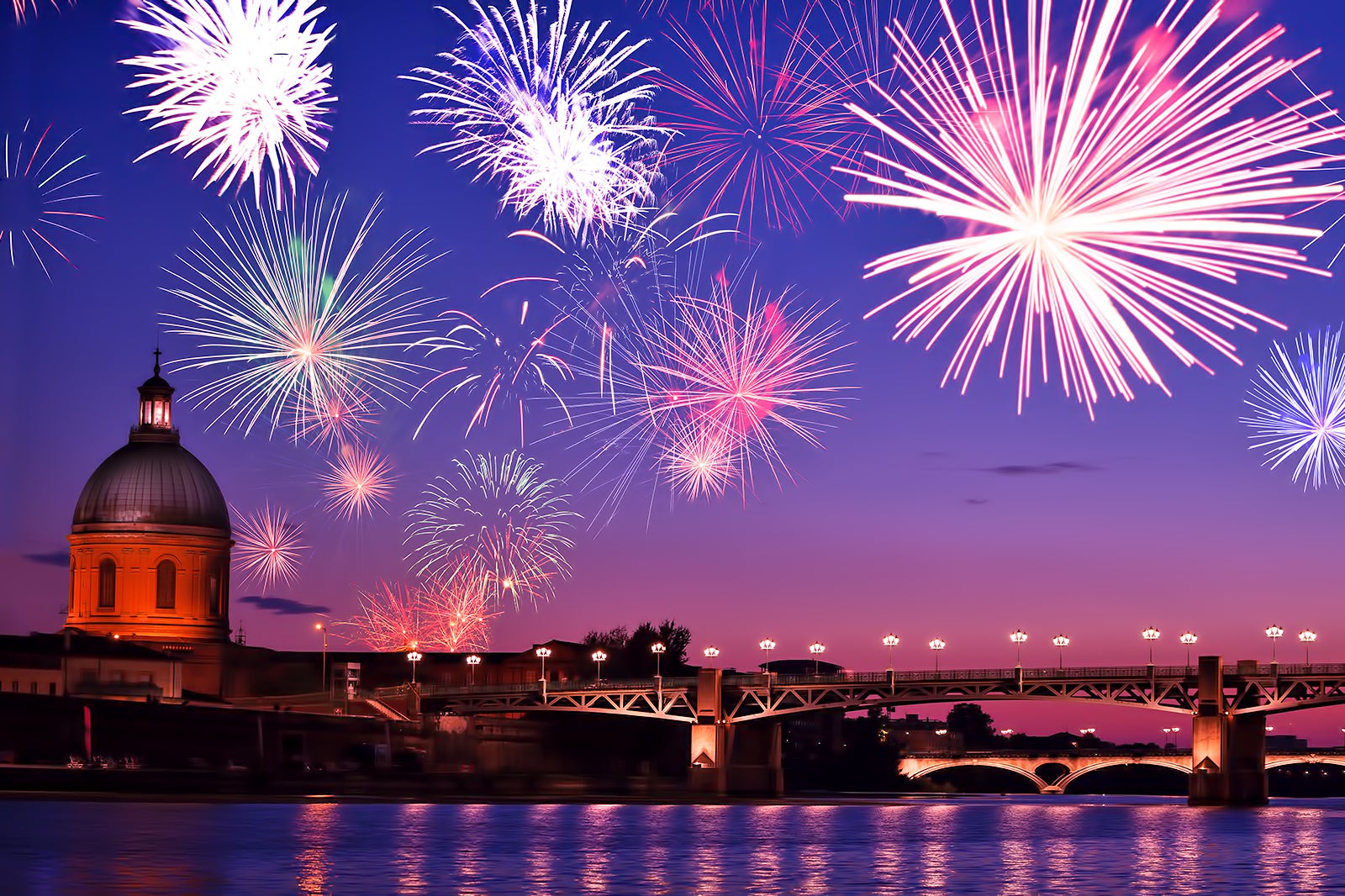 Toulouse Violet Festival
Feb/March
Violet, Toulouse's emblem, is celebrated during its flowering period. Discover specimens, creative installations, and products made from violets including liquor, body lotions, essential oils, teas, and many more.
Where: Capitole Square
Toulouse d'Été
July
This summer music festival features a wide range of music styles from classical music to rock and from jazz to ethnic/folk. A concert is played in a different venue every day in July.
Where: Various venues across the city
Le Printemps de Septembre
September
A celebration of contemporary art featuring a different theme every year through exhibitions, concerts, and screenings. Over 50 famous and young artists alike have annually here an opportunity to present their work.
Where: Various venues across the city
6
What are the main landmarks in Toulouse?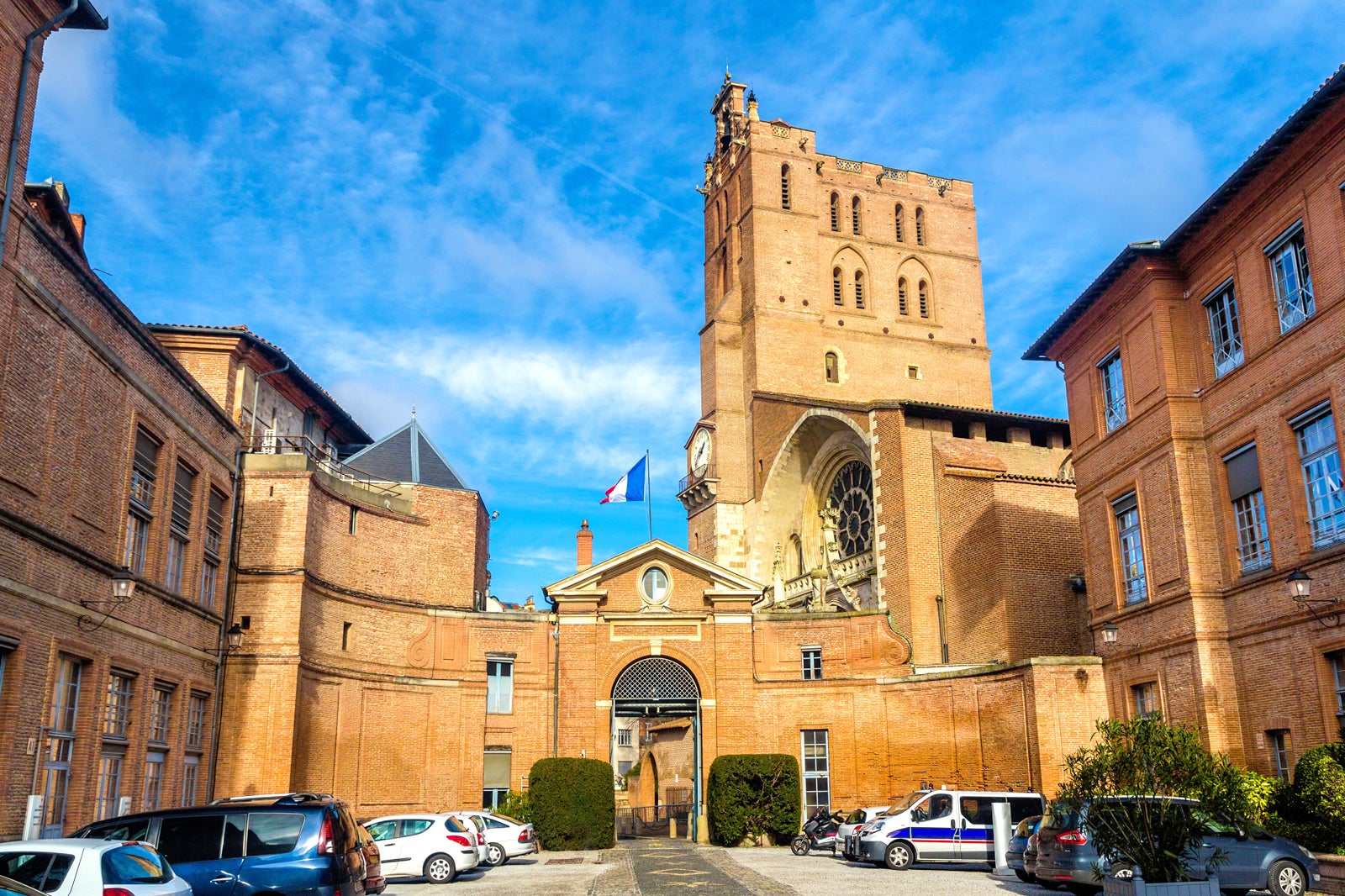 Old Town of Toulouse
An ancient city southwest of the Place du Capitole, stretching along the right bank of the Garonne River. Wander along narrow streets bordered by vintage houses in warm peach colours.
Victor Hugo Market
A roofed market not far from the Place du Capitole filled with food stalls, restaurants, delicatessens, butchers, and cheesemongers. It's where you can sample genuine local dishes and wines.
Basilica of Saint-Sernin
A masterpiece of Romanesque architecture in central Toulouse that dates back to the 11th century. It's among the UNESCO World Heritage sites on the Route of Santiago de Compostela in France.
Natural History Museum of Toulouse
A central Toulouse museum that is entered through a botanic garden. Its exhibition rooms provide valuable knowledge and reflections on the relationship between man, nature, and the environment.
Back to top