Quai Branly – Jacques Chirac Museum
View More Than 3,500 Pieces of Indigenous Art From 4 Continents
The Quai Branly – Jacques Chirac Museum, or Musée du quai Branly, is a museum in the heart of Paris offering thousands of artefacts from the Americas, Oceana, Asia and Africa. These artefacts represent indigenous art and culture in all its forms. It draws over 1 million visitors annually.
The museum was built by President Jacques Chirac to commemorate his tenure as president and to honour calls for this type of establishment that had gone on for nearly 100 years. It combined the collections of several museums into a single, focused, stunning example of indigenous culture from all over the world.
Quai Branly – Jacques Chirac Museum - one of the highlights of How to Make the Most of Your Paris Business Trip and 10 Best Museums in Paris (Read all about Paris here)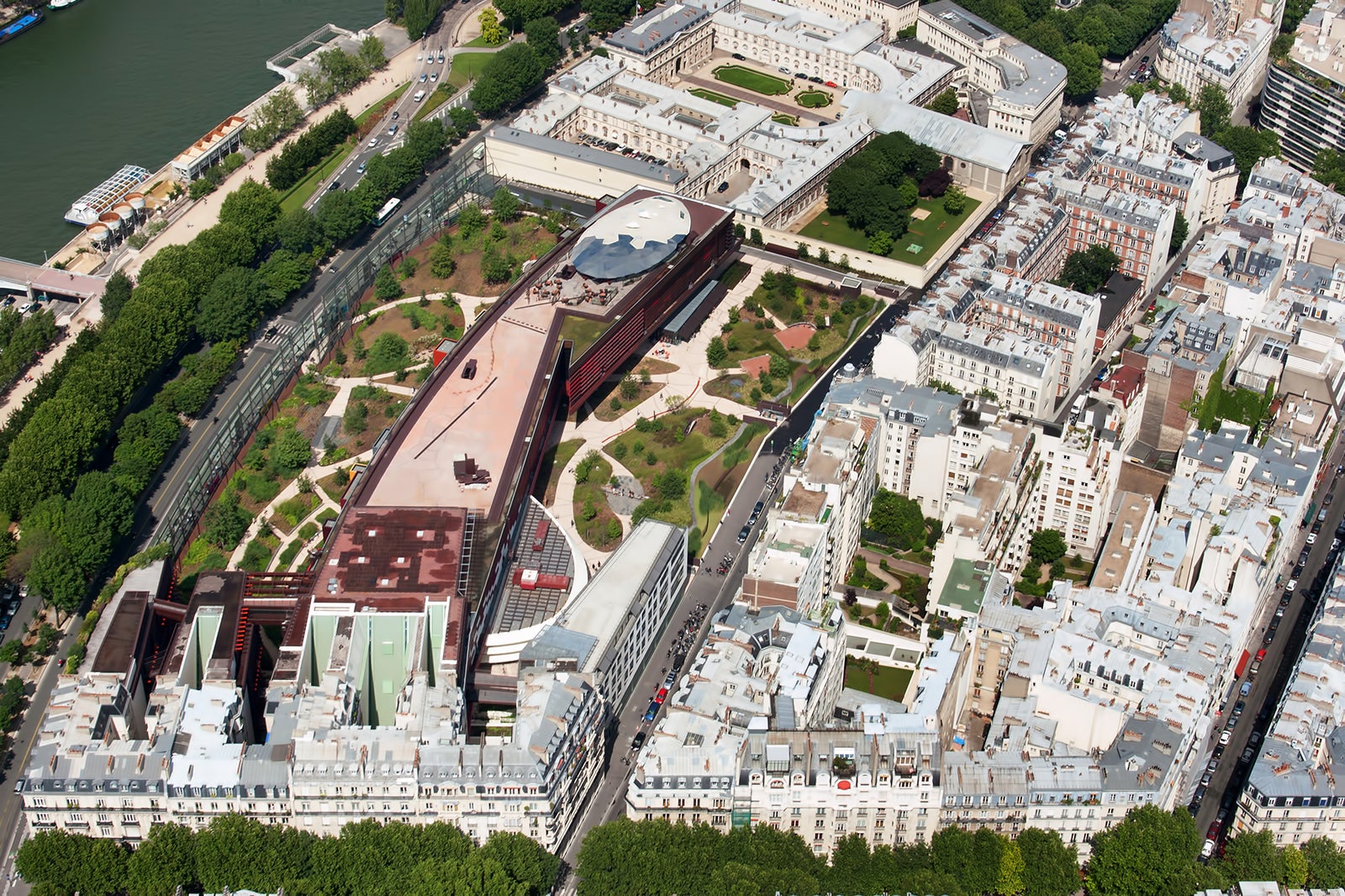 Highlights of the Quai Branly – Jacques Chirac Museum
The Musée du quai Branly has a collection in excess of 1 million items, including photographs, documents, ephemera, artefacts and ethnographic objects. At any given time, 3,500 objects are on display in the various exhibits, which rotate regularly.
Among its notable collections are those gathered during the French colonisation efforts in the 17th and 18th centuries from Quebec to Louisiana in North America, exhibits focused on the role of women voyagers from the 18th to 19th centuries, and Aboriginal Australian eucalyptus tree bark paintings. Some of the museum's collection pieces are also on display at the Louvre.
Good to know about the Quai Branly – Jacques Chirac Museum
The Quai Branly – Jacques Chirac Museum can be accessed via car or by public transport using the metro, RER train or bus. Three different car parks are available and offer accessible parking spaces. The museum itself is accessible for people with disabilities and includes an accessible entrance.
The museum also offers amenities to visitors. These include a media library and reading room where you can learn more, a gift shop and bookstore for the perfect souvenir of your trip and restaurants onsite where you can grab a bite to eat and drink.
Quai Branly – Jacques Chirac Museum
Location: 37 Quai Branly, 75007 Paris, France
Phone: +33 (0)1 56 61 70 00
Back to top