Père Lachaise Cemetery
Visit One of the Largest Necropoli in the World With Many Historic Tombs
Père Lachaise Cemetery offers the chance to view one of the largest and most-visited necropolis structures in the world and see a range of historic tombs. The cemetery opened its gates in 1804 and is named for Père François de la Chaise, confessor to Louis XIV. It's located a few miles north of the city centre, about a 30-minute drive.
During its early days, the cemetery saw little use until the remains of 2 famed writers were transferred here and the name recognition spurred more use. Today, people come here for the funerary architecture and range of historic figures interred within.
Père Lachaise Cemetery - one of the highlights of 10 Things to Do in Paris on a Small Budget and 10 Most Important Monuments in Paris (Read all about Paris here)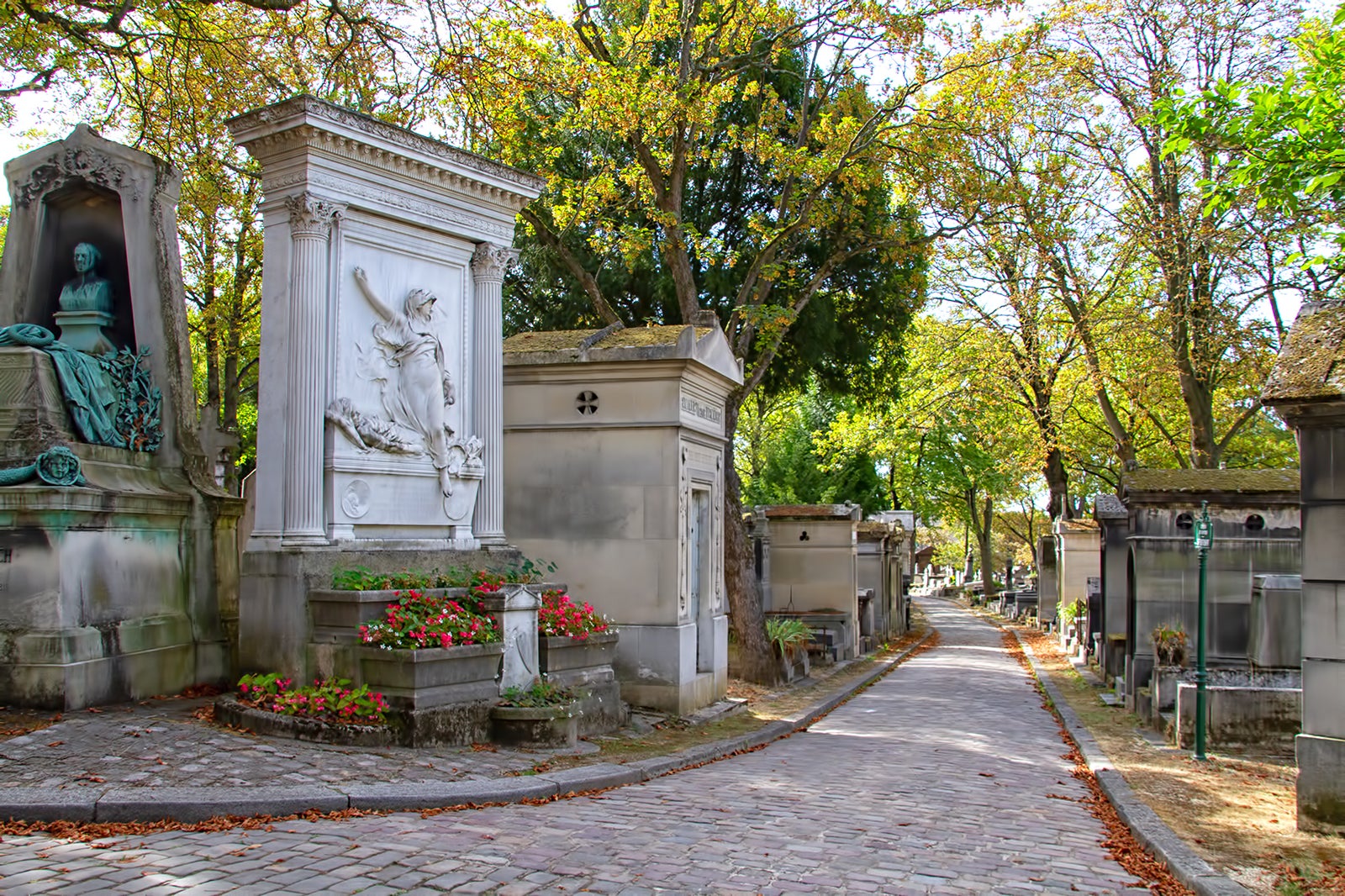 Highlights of Père Lachaise Cemetery
A law passed in 1804 by Napoleon required that sections of the cemetery be addressed to specific religions. Before that law was repealed, a Christian chapel, Jewish enclosure and Muslim enclosure were dedicated. Each of these has its own unique architectural, tomb and cenotaph styles.
In addition, several monuments are unique draws here, including those to foreign soldiers that died for France in World Wars I and II, monuments to those who died in Nazi camps, a monument in memory of those who died in catastrophic air accidents and a monument to those who were victims of the 1848 Paris working-class uprising.
Good to know about Père Lachaise Cemetery
While the necropolis is a vast historic draw that receives over 3.5 million visitors a year, it isn't just a historic attraction. It is an operating cemetery that accepts new burials. This means you should exercise the same respect you would exercise when visiting any cemetery.
Though it is a peaceful place, it's not intended for leisure activities. Cycling, jogging, skateboarding and dog walking are not permitted here. Overall, the cemetery is wheelchair accessible and friendly to those with reduced mobility, though some older paving stone or dirt paths may still present a difficulty.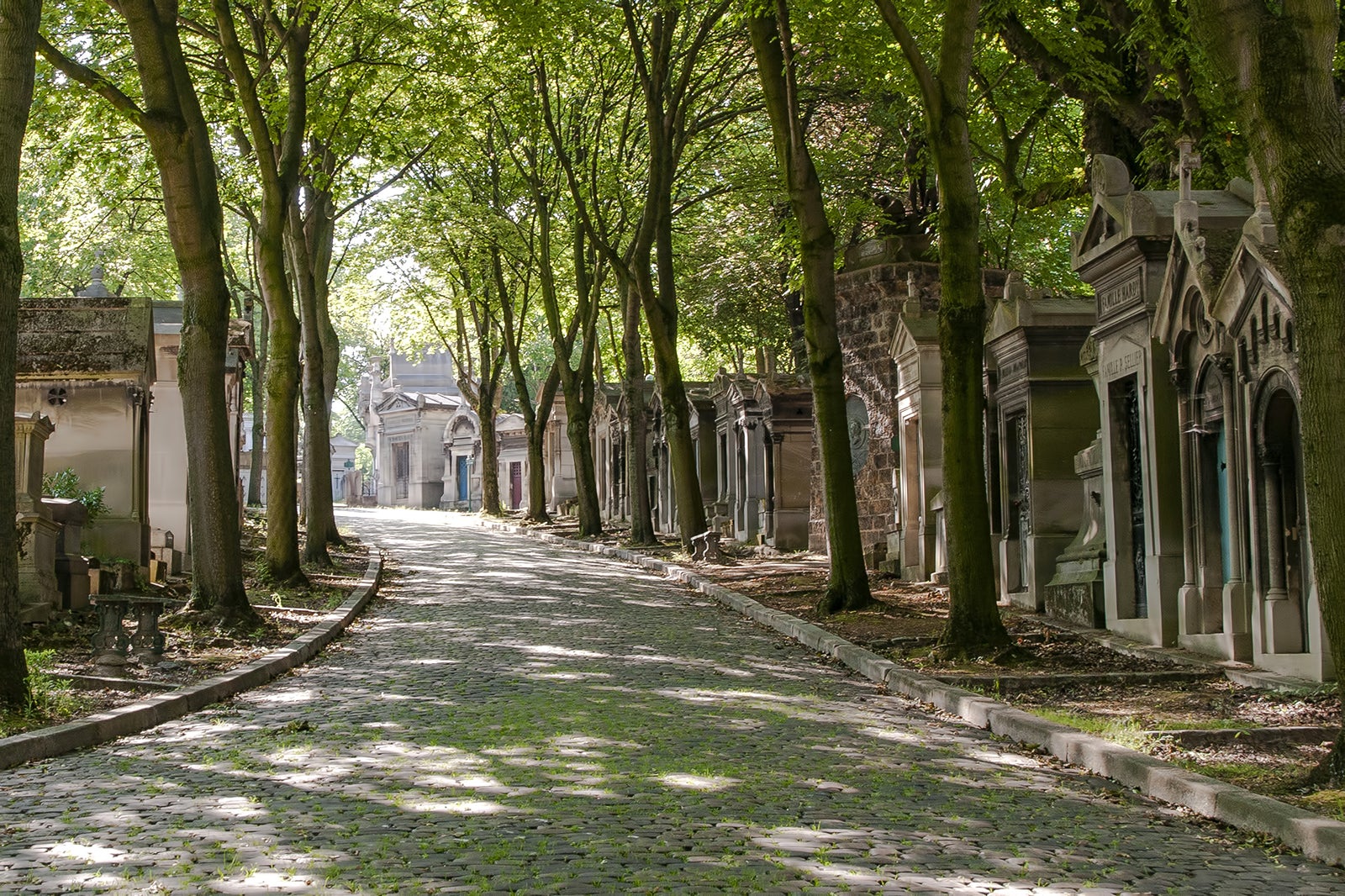 Père Lachaise Cemetery
Location: 16 Rue du Repos, 75020 Paris, France
Open: Monday–Friday from 8 am to 6 pm, Saturday from 8.30 am to 6 pm, Sunday from 9 am to 6 pm
Phone: +33 (0)1 55 25 82 10
Back to top