Montparnasse Cemetery
Explore Rows of Historic Monuments to Important Artists Covering Centuries
Montparnasse Cemetery is the resting place of many important philosophers, actors, artists, writers and political figures of the past 2 centuries. It's located in the 14th arrondissement of Paris, 15 minutes south of the town centre. It has more than 35,000 graves and sees roughly 1,000 interments every year. It's been in service for nearly 200 years, an astonishing term for a cemetery.
It features many tombs that honour those who passed during the Siege of Paris in the Franco-Prussian War. It's a major attraction for history buffs as well as those interested in cemetery architecture, particularly cemeteries that celebrate the intellectual elite of western culture.
Montparnasse Cemetery - one of the highlights of 10 Things to Do Off the Beaten Track in Paris (Read all about Paris here)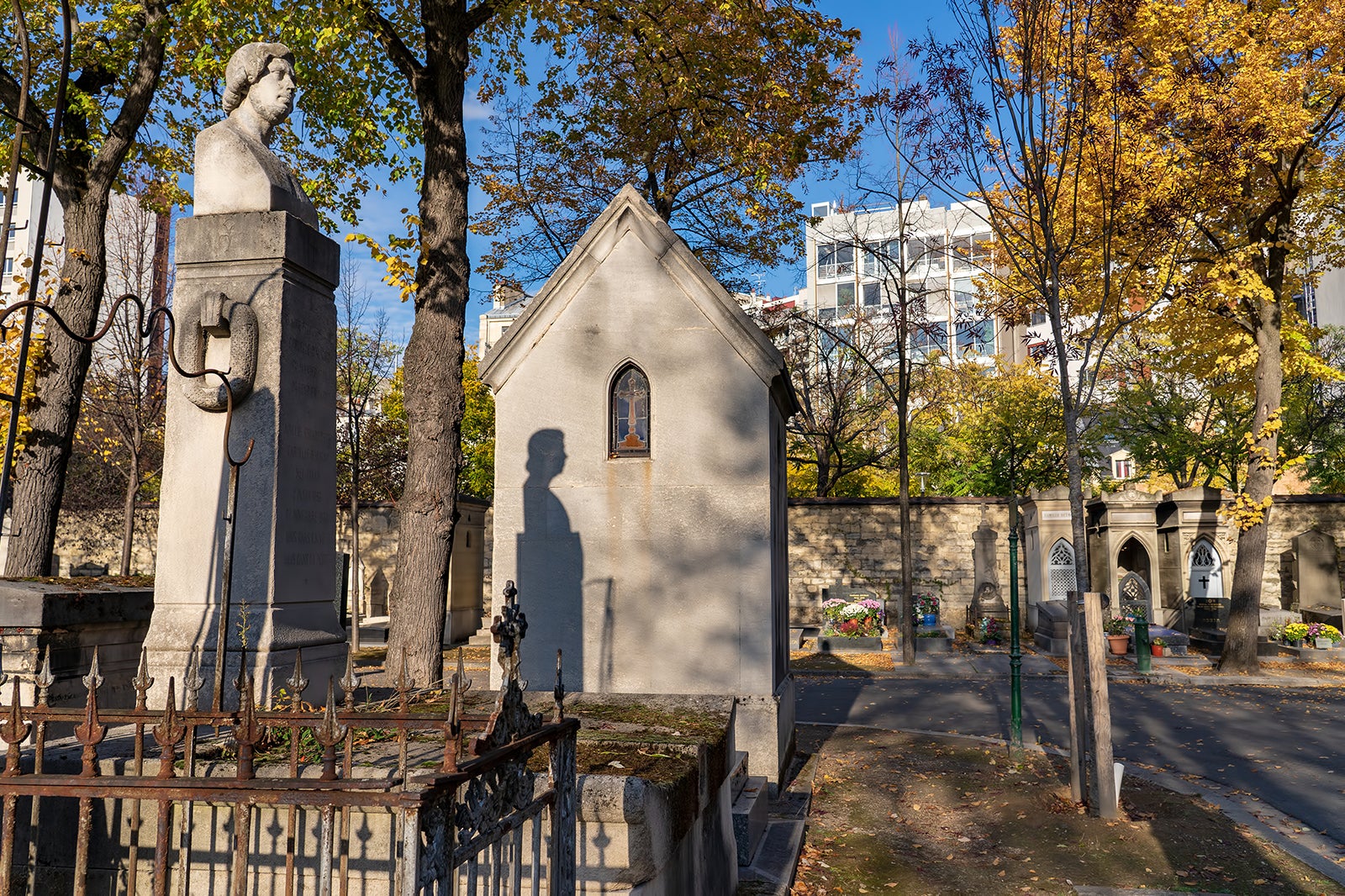 Highlights of Montparnasse Cemetery
Without a doubt, the majority of folks come to visit Montparnasse Cemetery to visit the graves of intellectual and political elite over the past 2 centuries. These include Rosalie Rendu, Adolphe Crémieux, Alfred Dryefus, Charles Baudelaire, Sarge Gainsbourg, Marguerite Duras, Simone de Beauvoir, Pierre-Joseph Prudhon, Jacques Lisfranc and many others.
In addition, the cemetery has many tombs in remembrance of those who served and died in the Franco-Prussian War during the Siege of Paris and the subsequent Paris Commune. It's unique in its lack of a monument to those who served and died in World War I.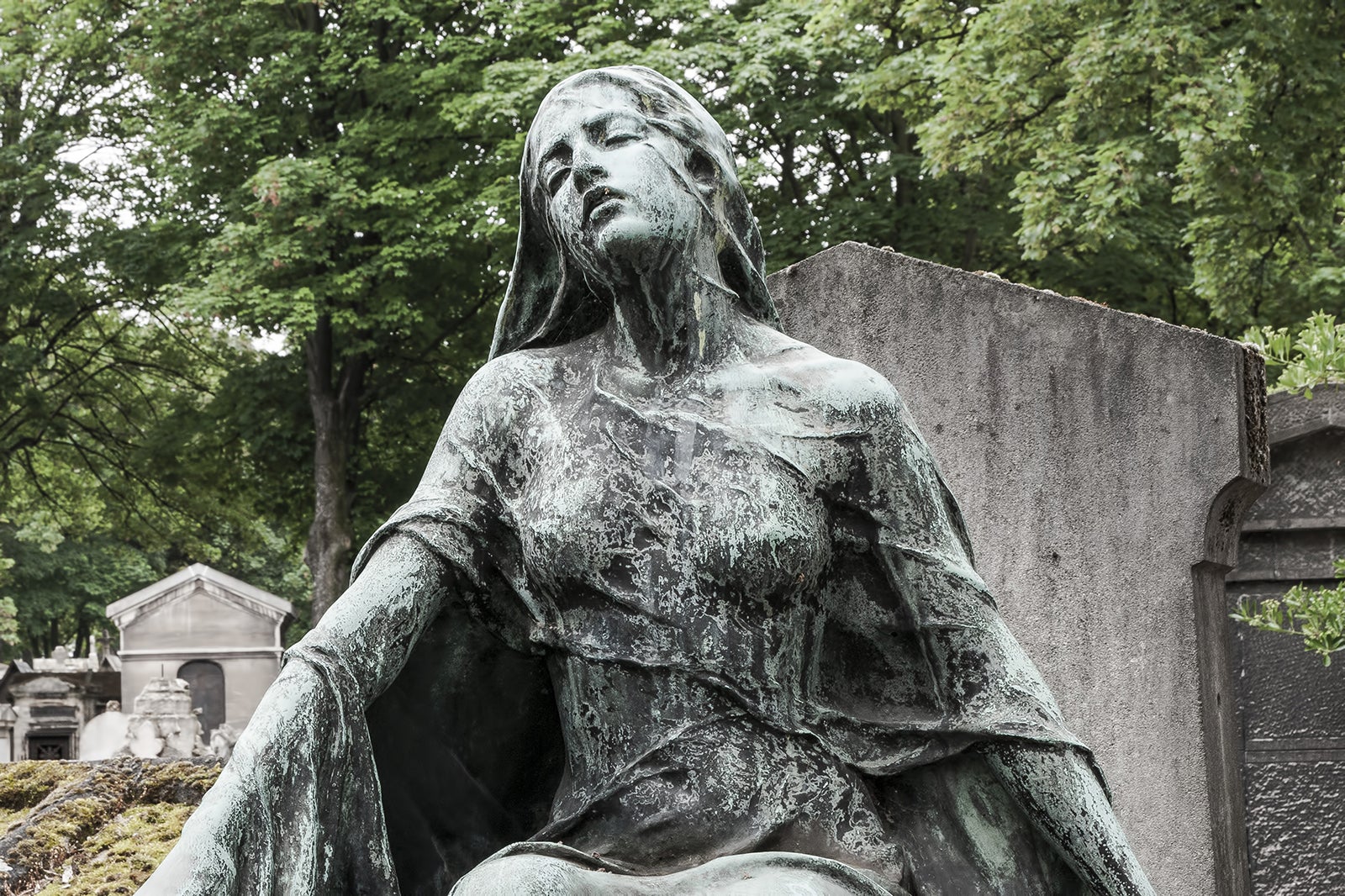 Good to know about Montparnasse Cemetery
The Montparnasse Cemetery is open to the public, covers 19 hectares of land, and has over 1,200 trees for plenty of shade. The city takes great efforts to ensure that the facility is accessible to people with disabilities or reduced mobility, but while it is largely accessible, some areas may be difficult to access by their nature.
Public toilets are available as well as 16 points for public drinking water. Dogs are not permitted in the cemetery, so it's best to leave your four-legged friends at home. In the case of high winds or severe weather, the cemetery is closed for the safety of the public.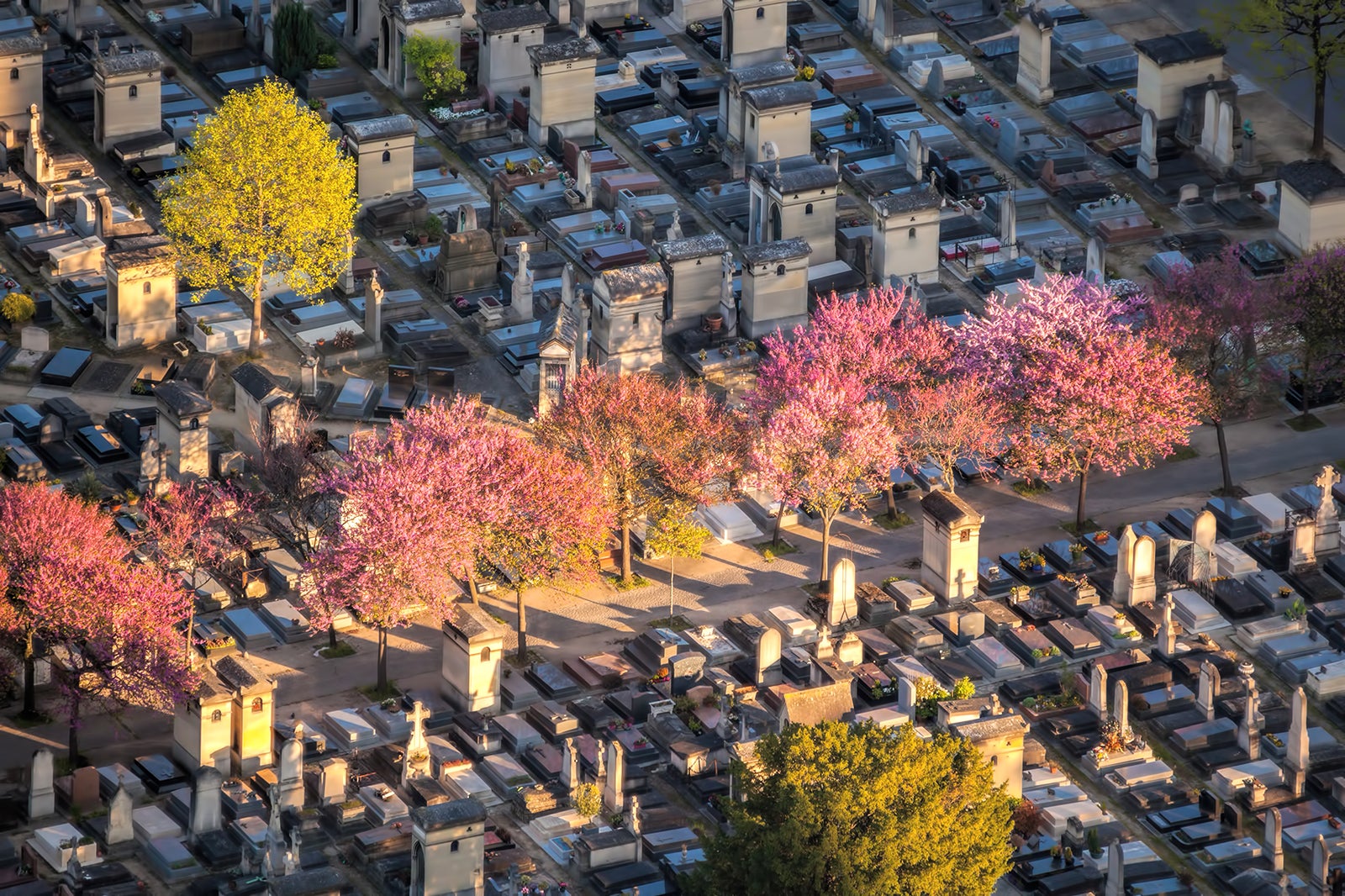 Montparnasse Cemetery
Location: 3 Boulevard Edgar Quinet, 75014 Paris, France
Open: Monday–Friday from 8 am to 5.30 pm, Saturday from 8.30 am to 5.30 pm, Sunday from 9 am to 5.30
Phone: +33 (0)1 44 10 86 50
Back to top