Le Panier is Marseille's oldest neighbourhood. It has an arty vibe, with plenty of café-filled squares, authentic bistros and stores selling locally-made handicrafts. The name comes from Le Logis du Panier, a historic inn that welcomed travellers in the 17th century. In English, the name translates to "The Basket". Originally, the wealthy built their homes here, but by the 17th century, they'd largely moved out in search of more space.
In Le Panier, restrictions on expansion created by the nearby ramparts kept the neighbourhood small and compact. Buildings are typically 4 or 5 storeys high, blocking out the light that filters down to the narrow streets below. Continued building in such a confined space meant that Le Panier rapidly became one of the city's most overcrowded and squalid districts with a reputation to match.
Even so, widespread gentrification has smartened up the place in recent years. Crime rates have also plummeted, so La Panier is no longer the no-go area it once was. Instead, it is one of the most charming and historic parts of Marseille.
Le Panier in Marseille - one of the highlights of 10 Best Places to Go Shopping in Marseille (Read all about Marseille here)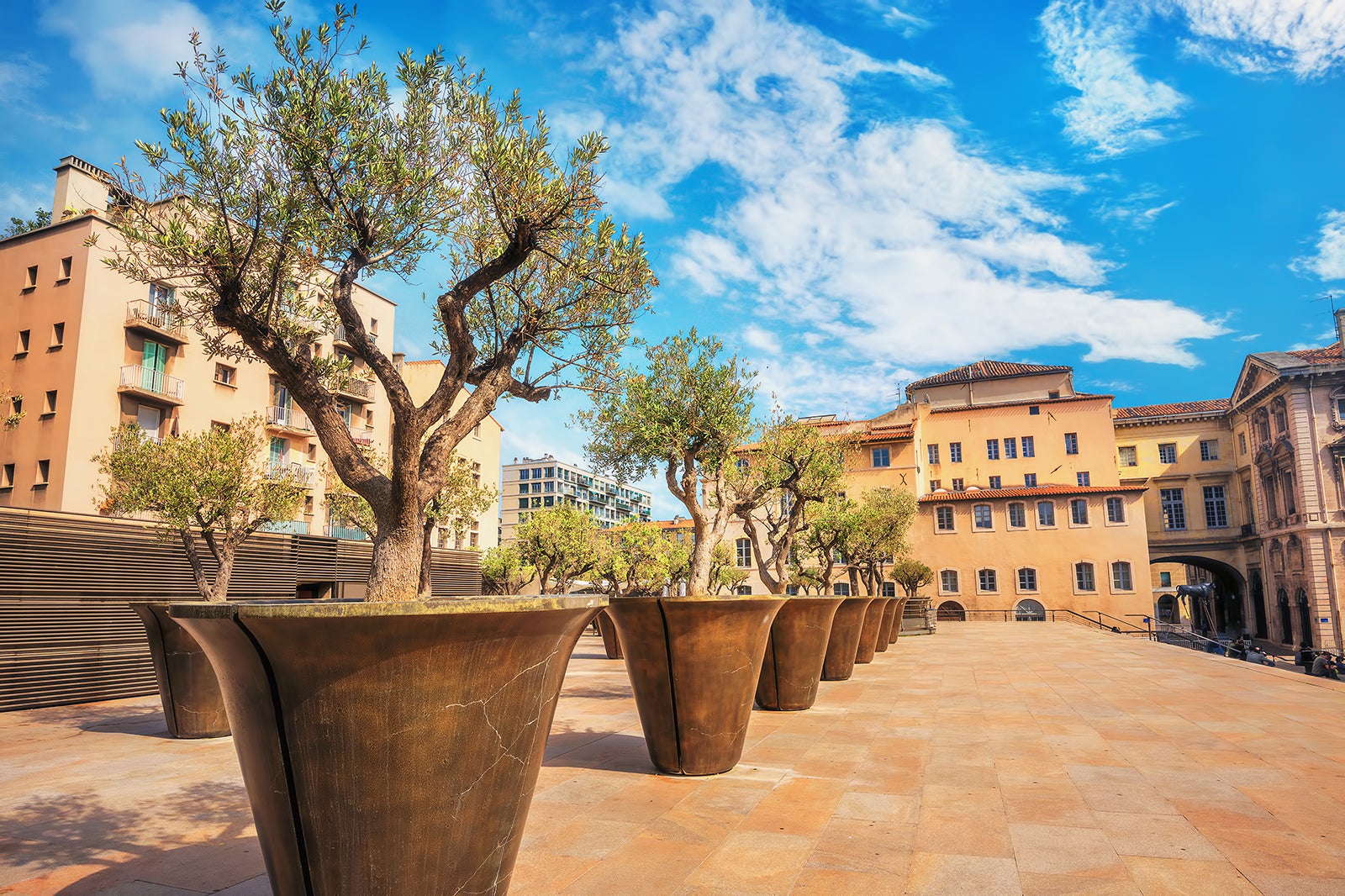 What are the highlights and features of Le Panier?
Several historic buildings of particular interest can be found in Le Panier. The first of these is La Vieille Charité. Pink and yellow stone walls surround a spacious internal courtyard. On top, there's a dome and in front, a classical portico with Corinthian columns. This 17th-century building started life as an almshouse. Its grandeur is in stark contrast to the impoverished beggars to whom it would offer sanctuary and work.
As attitudes to the poor changed, La Vieille Charité became a prison. A couple of centuries later it served as a French Foreign Legion barracks. When they moved out in 1922, the building was occupied but left in a dilapidated state. Now fully restored, it's an art and cultural space that houses several museum collections.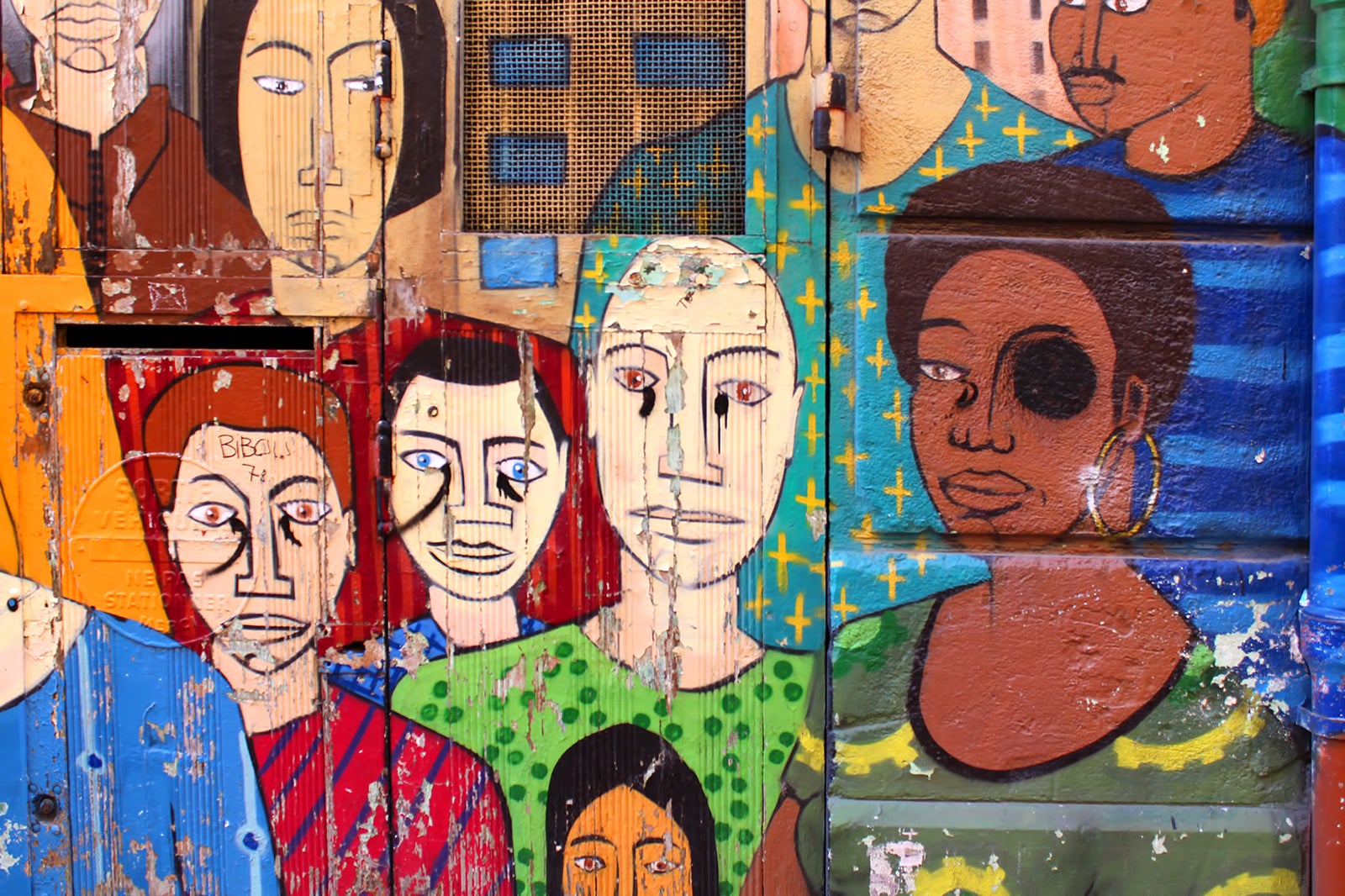 Adjacent to Le Panier is Maison Maison Diamantée on Rue de la Prison. It gets its name (Diamond House) from the pointed stones that cover its façade. It dates from around 1570 (no one knows for sure), making it one of the oldest houses in the city. Supposedly commissioned by a wealthy trader, the style of the building is a nod to Medici Italy. Ownership passed to the wealthy Saboulin family at a later date. For a while during the 20th century, it housed the Museum of Old Marseille, but now, at least temporarily, it's a public monument without a function.
You'll find quirky La Boule Bleue on Place des 13 Cantons. It contains a museum dedicated to petanque, a popular local sport. It tells the story of the game through an extensive collection of antique balls, posters and advertising memorabilia. At the shop, visitors can buy a boule set to take home.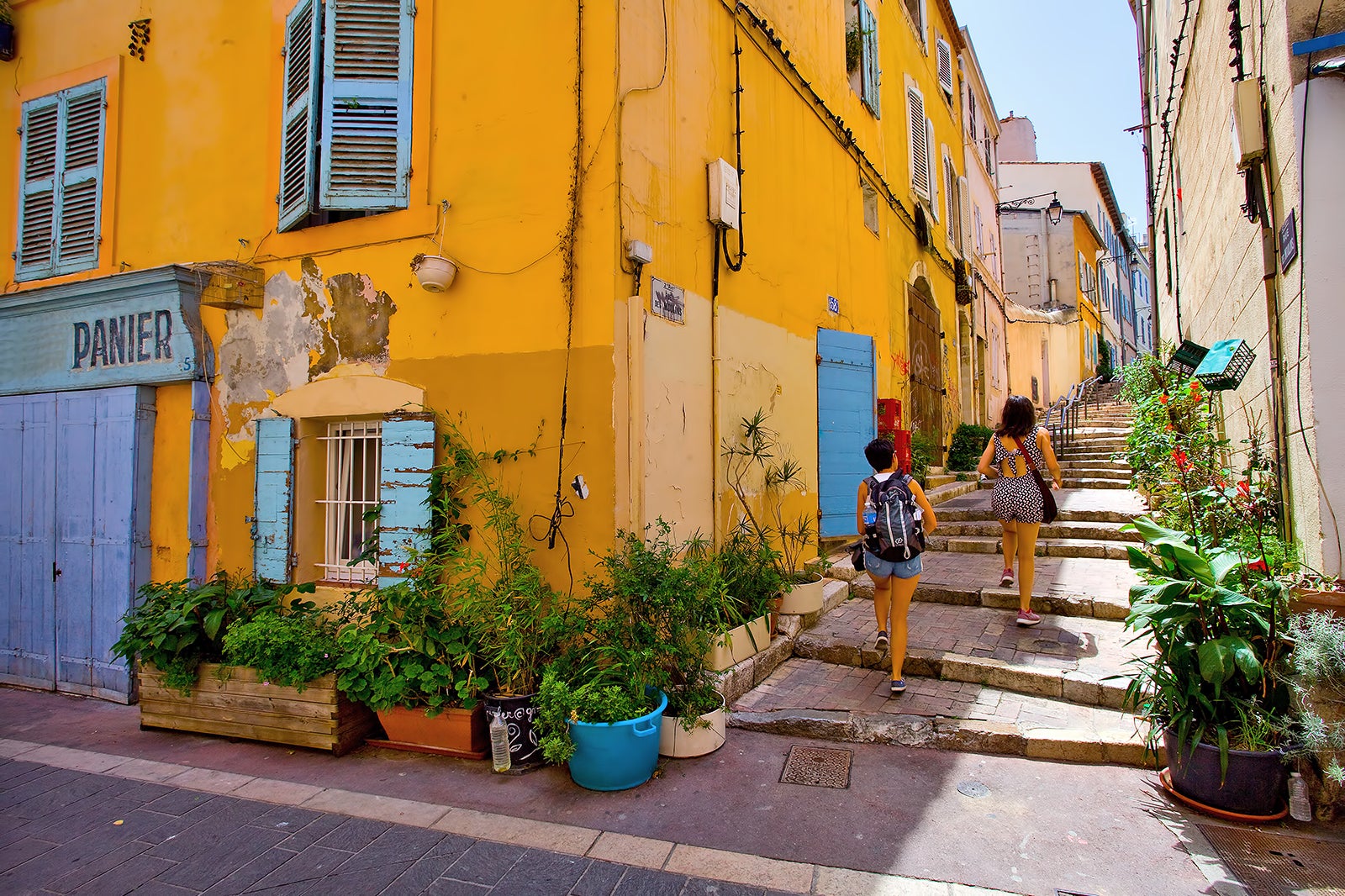 Good to know about Le Panier in Marseille
The streets of Le Panier slope steeply, giving rise to the local expressions "going up to the Basket" or "going down to the port". As a consequence, exploring on foot can be hard work on the calf muscles. Instead, get around the district on Le Petit Train. This tourist favourite travels around the neighbourhood passing many of its most important landmarks.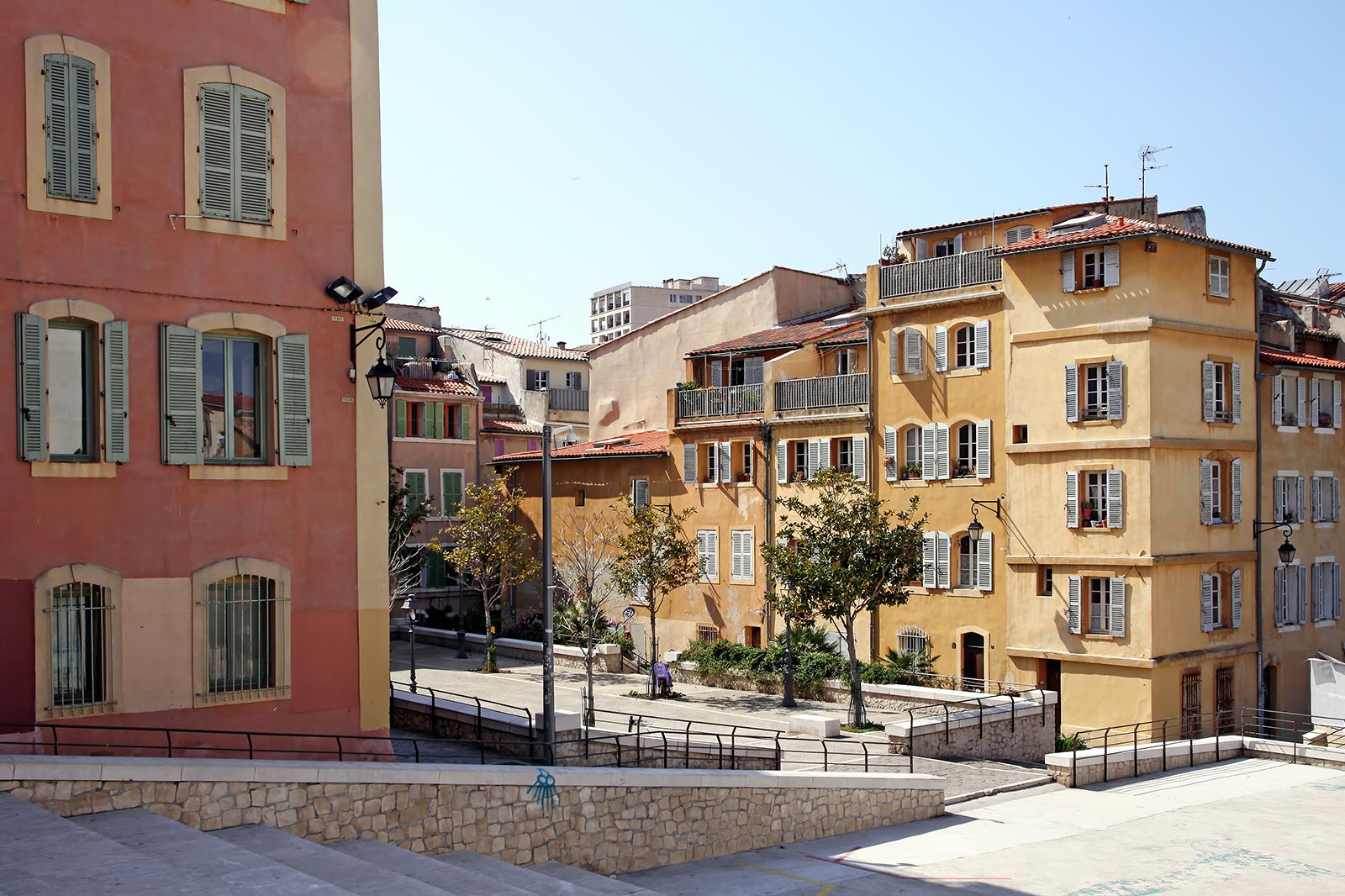 Le Panier in Marseille
Location: Le Panier, 13002 Marseille, France
Back to top