Galeries Lafayette is a mandatory stop for fashion enthusiasts, stylish shoppers and anyone searching for that special something to add to their wardrobe. The glamorous emporium opened in 1912 as a 'luxury bazaar', and wowed customers with its lavish displays of luxury merchandise, as well as the elegant Art Nouveau architecture crowned by a glittering domed window.
Browse the latest trends from Paris's biggest fashion houses, catch a fashion show, check out the contemporary art exhibitions, or enjoy a meal in the rooftop restaurant. As well as shopping for cutting-edge fashion and home décor, you can browse for books and souvenirs, sample gourmet treats, or pick out personalised stationery. Get the most out of your visit with our guide to everything Galeries Lafayette has to offer.
Galeries Lafayette in Paris - one of the highlights of 14 Most Instagrammable Places in Paris and 10 Best Places to Go Shopping in Paris (Read all about Paris here)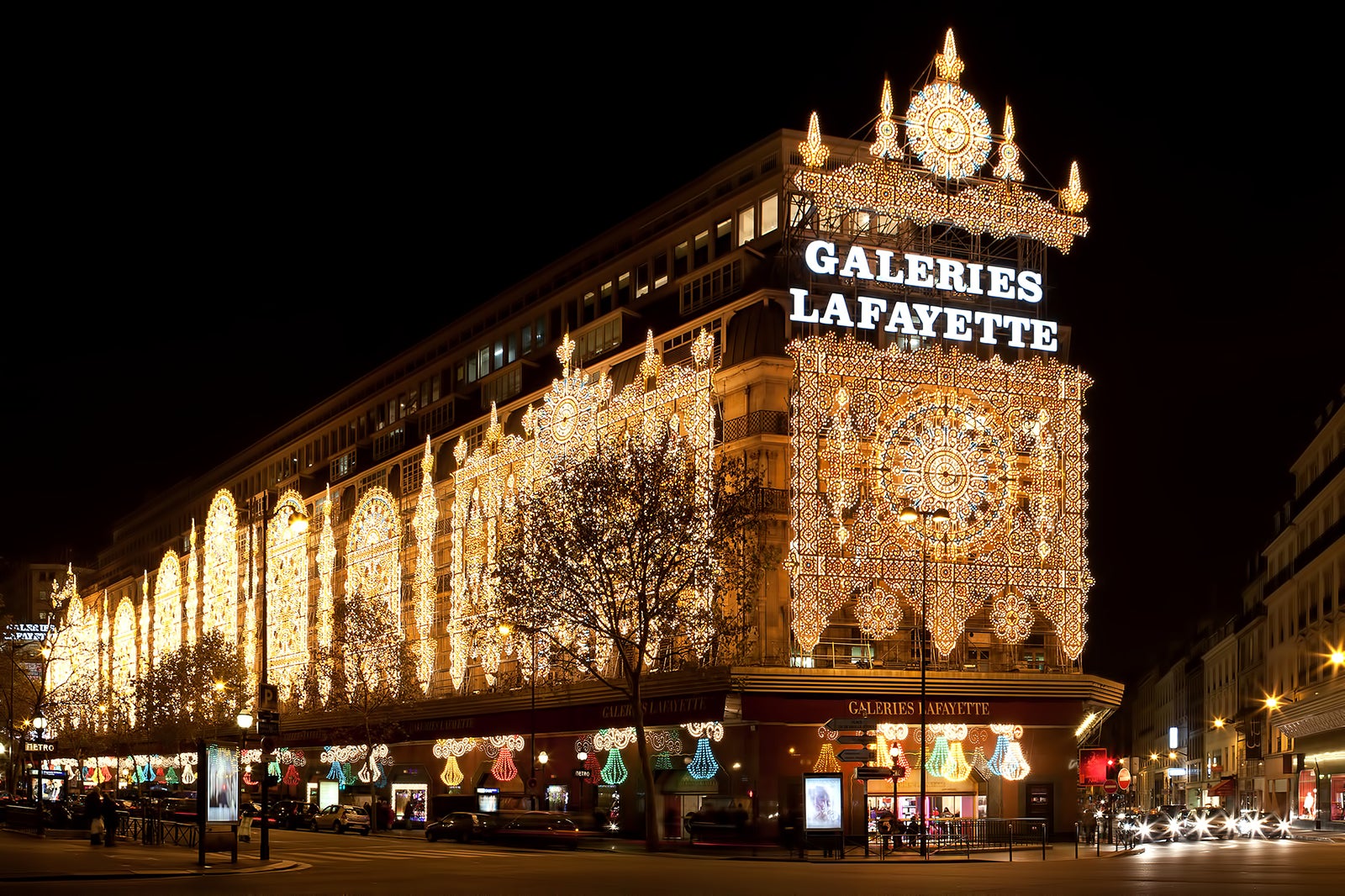 What to buy at Galeries Lafayette?
Galeries Lafayette's immense flagship complex is located on Boulevard Haussmann. It spreads over more than 750,000 sq ft and includes clothing, jewellery, cosmetics, homewares, food, and electronics. On the ground and 1st floors, the beauty department sells the best in French perfume and cosmetics by brands like Guerlain, Hermès and Lancôme. The 2nd and 3rd floors cover men's and women's fashion, with world-famous fashion houses represented, from Armani and Louis Vuitton to Burberry and Kenzo.
Browse for books on the 6th floor, or check out the souvenir section, where you'll find famous Parisian monuments rendered as keyrings, mugs, and magnets. Lafayette Maison and Gourmet, on the other side of Boulevard Haussman, is stuffed with fine linens, exquisite tableware, scented candles, designer lamps, and everything else you need for your home. There's also a wine cellar, designer chocolatier, and high-end bakery, along with ethnic French cuisine.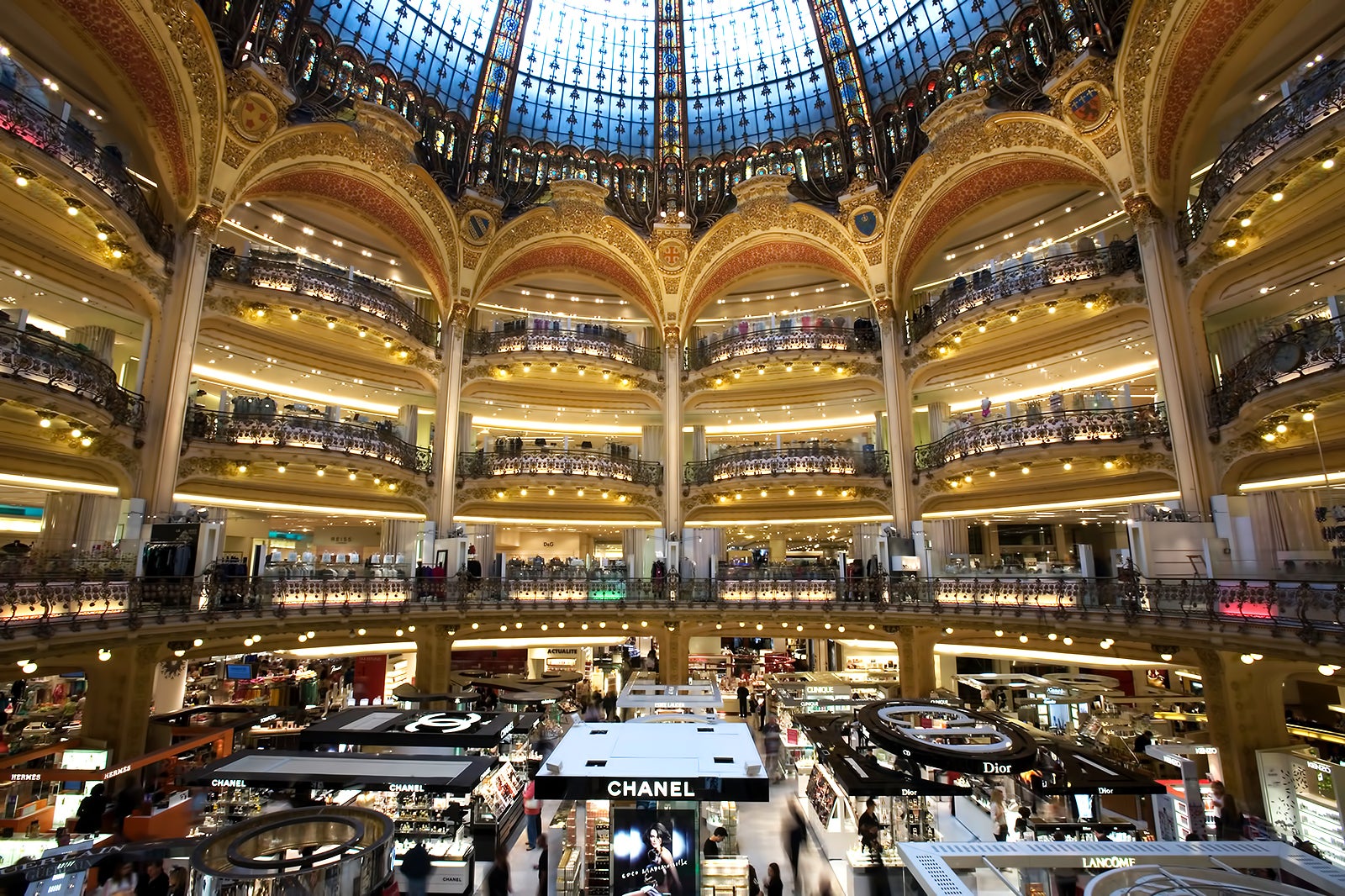 What are the highlights and features of Galeries Lafayette?
As you step through the doors of Galeries Lafayette Haussmann, the first thing you notice is the stunning Art Nouveau dome, decorated with stained glass panels in an ornate steel frame. Get a closer look at it from the 'Glasswalk', a dizzying glass walkway that hangs 16 metres above the shop floor. The latest styles are on display at Galeries Lafayette's chic fashion shows, and afterwards, you can indulge in some pampering beauty treatments at the Chanel Beauty Salon.
The store hosts art exhibitions at the Galerie des Galeries, where French and international artists explore how fashion, design and fine art intersect. Keen amateur cooks will enjoy Galeries Lafayette's cooking workshops, taught by chefs from distinguished Parisian cookery schools. Finish your visit with a drink on its rooftop terrace, accompanied by panoramic views of Paris.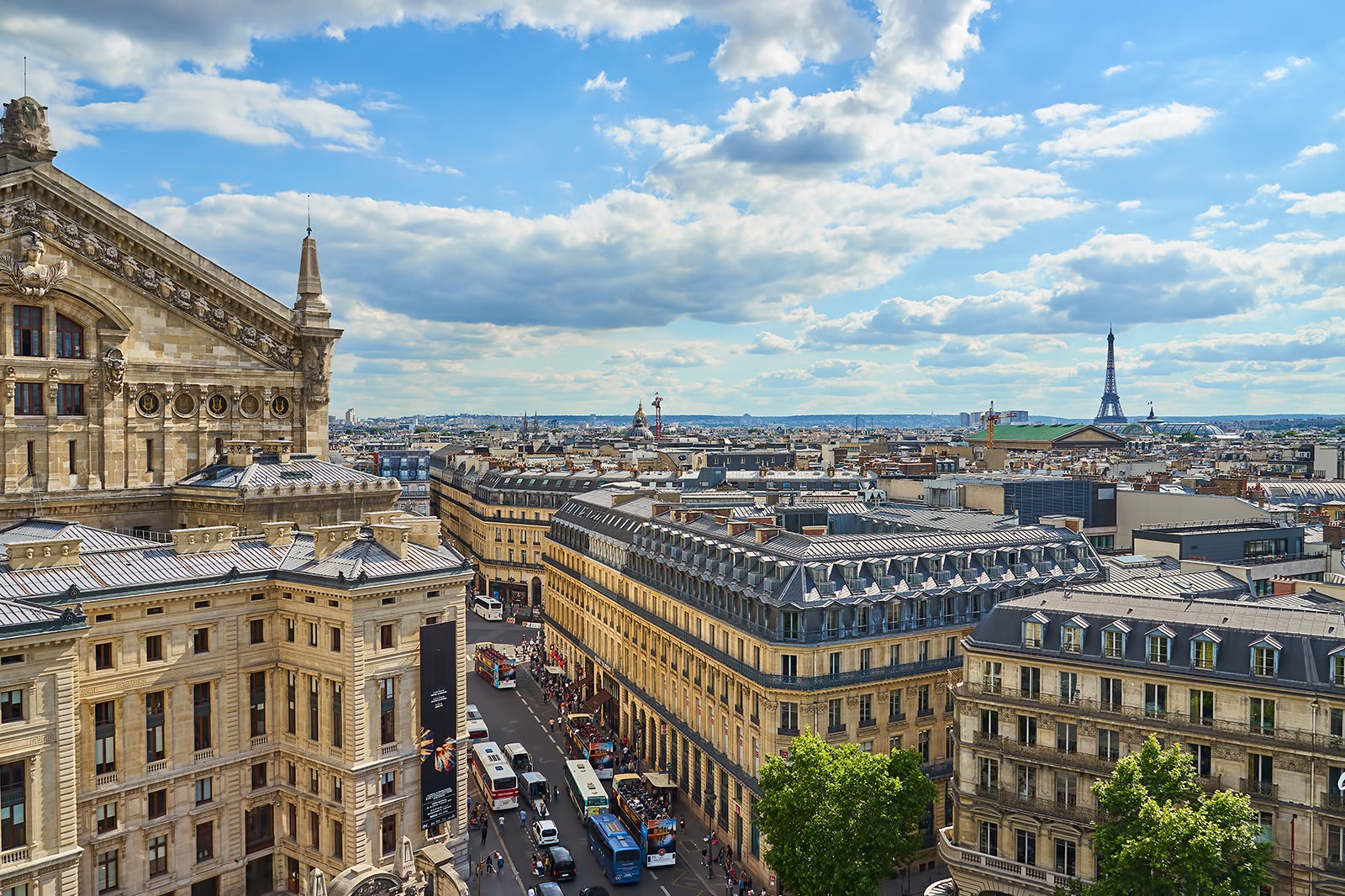 Good to know about Galeries Lafayette
Galeries Lafayette is right outside Chaussée d'Antin-La Fayette subway station, which serves subway lines 7 and 9. You can also get here on buses 20, 21, 22, 68 and 81, or by taking the RER A train to Auber station. If you can't find the exact fit you want in-store, take your purchases to Galeries Lafayette's tailoring service, where an experienced seamstress can advise you on any alterations.
If you're visiting Paris from outside the European Union, you may be able to claim a tax refund of up to 12% on any purchases of more than €100. Ask the sales team, and make sure to take your passport with you as proof of address. No need to stuff everything in your suitcase to take home – Galeries Lafayette can package and ship your goods worldwide.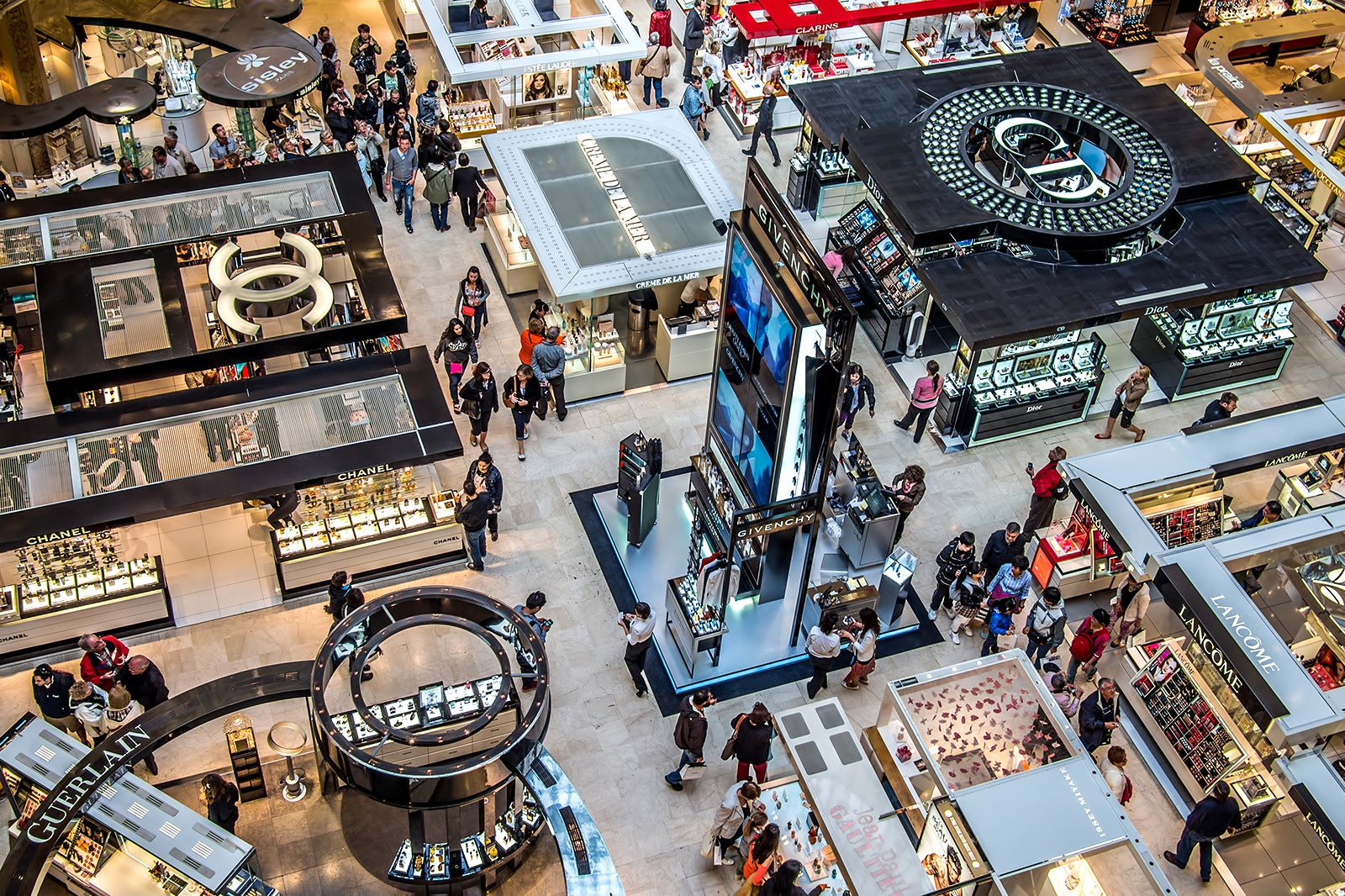 Galeries Lafayette in Paris
Location: 40 Boulevard Haussmann, 75009 Paris, France
Phone: +33 (0)1 42 82 34 56
Back to top