Dalí Paris is a unique gallery dedicated to the incomparable artist and cultural icon Salvador Dalí. Dalí Paris contains more than 300 works and is the largest private collection in France. It's curated by some of the world's foremost experts on the life and art of Salvador Dalí.
You can stroll through Dalí Paris, room after room, corridor after corridor, admiring the collection of weirdly brilliant paintings, etchings, sculptures, furniture and surrealist objects. Dalí used a wide variety of materials, and his inspiration was seemingly boundless. The gallery takes advantage of Dalí's love of illusion and the perception of reality.
Dalí Paris - one of the highlights of 10 Best Museums in Paris (Read all about Paris here)
Dalí Paris highlights
Paris is known as one of the cultural capitals of the world, so it's fitting that Dalí Paris has such an extensive collection of works that Parisians and world travellers come to appreciate. Dalí is most known for his unique sculptures, but his graphic works number in the hundreds and are just as surreal.
The gallery is home to 2 of Dalí's most visually appealing works: 'Antiflower', a glowing neon yellow and clear glass moulding, and 'Persistence of Memory', featuring the famous melting clocks. When you visit, you can also learn about the bronze lost-wax process, which was integral to many of Dalí's creations.
Good to know when visiting Dalí Paris
Dalí Paris is open to individual visitors and groups, and you can purchase tickets accordingly online. The entrance fee is well priced considering the immense amount of one-of-a-kind pieces that you will find here. There is also a special ticket price for tourism professionals.
The gallery is located in Montmartre, Paris. If you plan to walk to the gallery, you will find Dalí Paris just 30 metres from Place du Tertre. Public transport is a great option as well because you will find bus and subway stations nearby.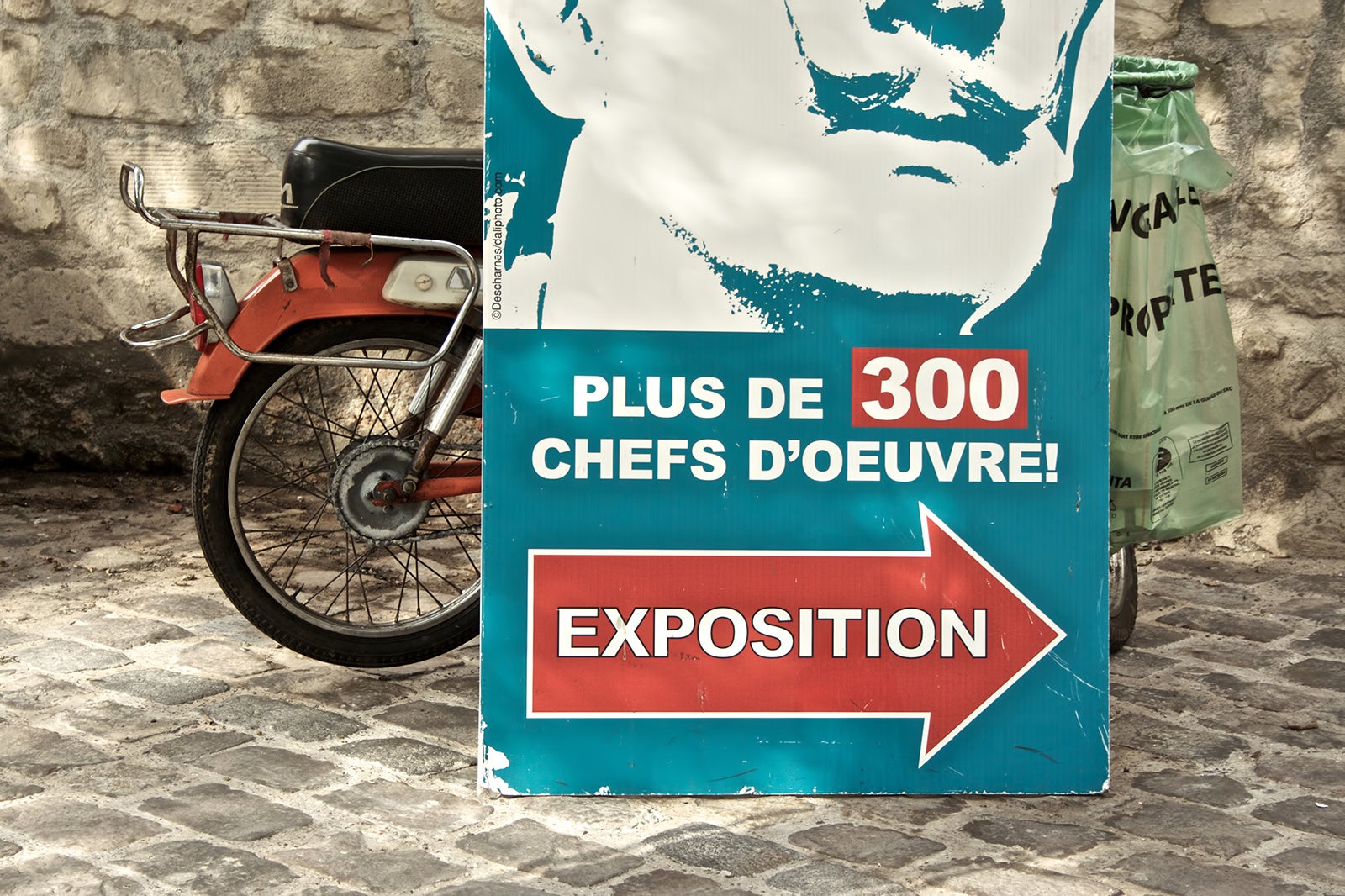 Dalí Paris
Location: 11 Rue Poulbot, 75018 Paris, France
Open: Wednesday–Sunday from 11 am to 5 pm (closed Monday–Tuesday)
Phone: + 33 (0)1 42 64 40 10
Back to top