Batignolles is in the 17th arrondesment of Paris, between Place Clichy and Parc Monceau. It was once a small village that was separate from the French capital. Today, it still exudes a small village charm despite being part of the city.
If you want to escape the hustle and bustle of Paris, you can take a stroll around one of its many romantic gardens. Several parks and green spaces are scattered throughout the neighbourhood, making it an excellent destination for families. Nearby, you'll find trendy bars and restaurants where you can refuel after exploring.
Batignolles is known for its thriving contemporary art scene. You can check out local artists and their works at cultural centres like Le Bal. While the venue in Paris's 18th arrondissement, it's still a part of the Batignolles-Place de Clichy neighbourhood.
Batignolles in Paris - one of the highlights of 11 Most Popular Neighbourhoods in Paris (Read all about Paris here)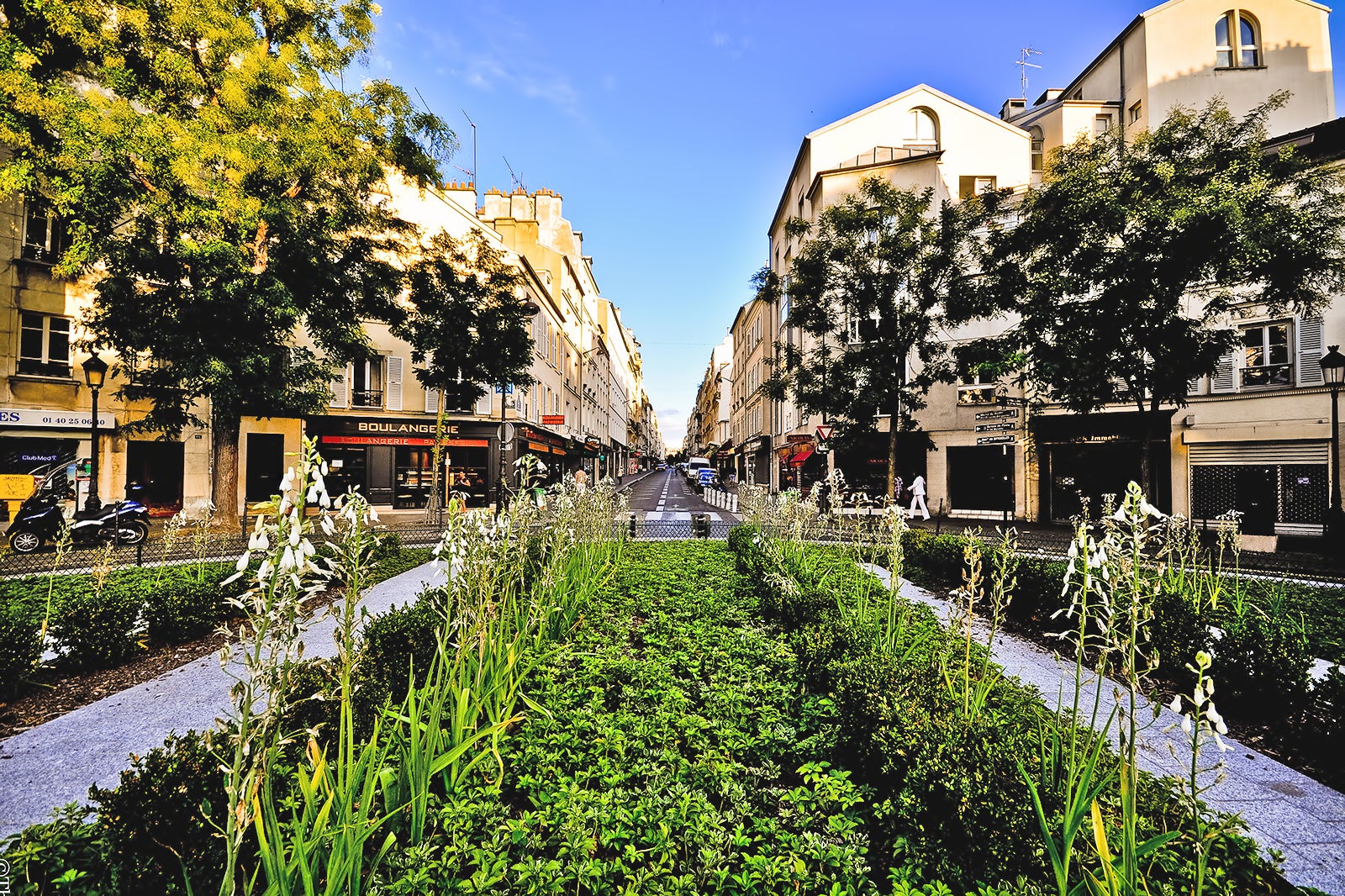 What are the highlights of Batignolles in Paris?
A highlight of Batignolles is the lush Martin Luther King Park. It has several benches, deckchairs, and shaded areas for picnics. There's also water features, sports grounds, and playgrounds for the little ones.
Just a short walk away from MLK Park is another tranquil green space worth visiting. Square des Batignolles is a great place for a cosy picnic by a stream. The park has a waterfall, river, pond and even grottoes with carp and ducks. Playgrounds, skateboard slopes, and a carousel are available for visitors with kids.
Before heading to the parks, you can grab food from an all-organic food market in Batignolles. From strawberries to cheese, it has just about everything you'd need to prepare for a picnic, The market opens on Saturdays.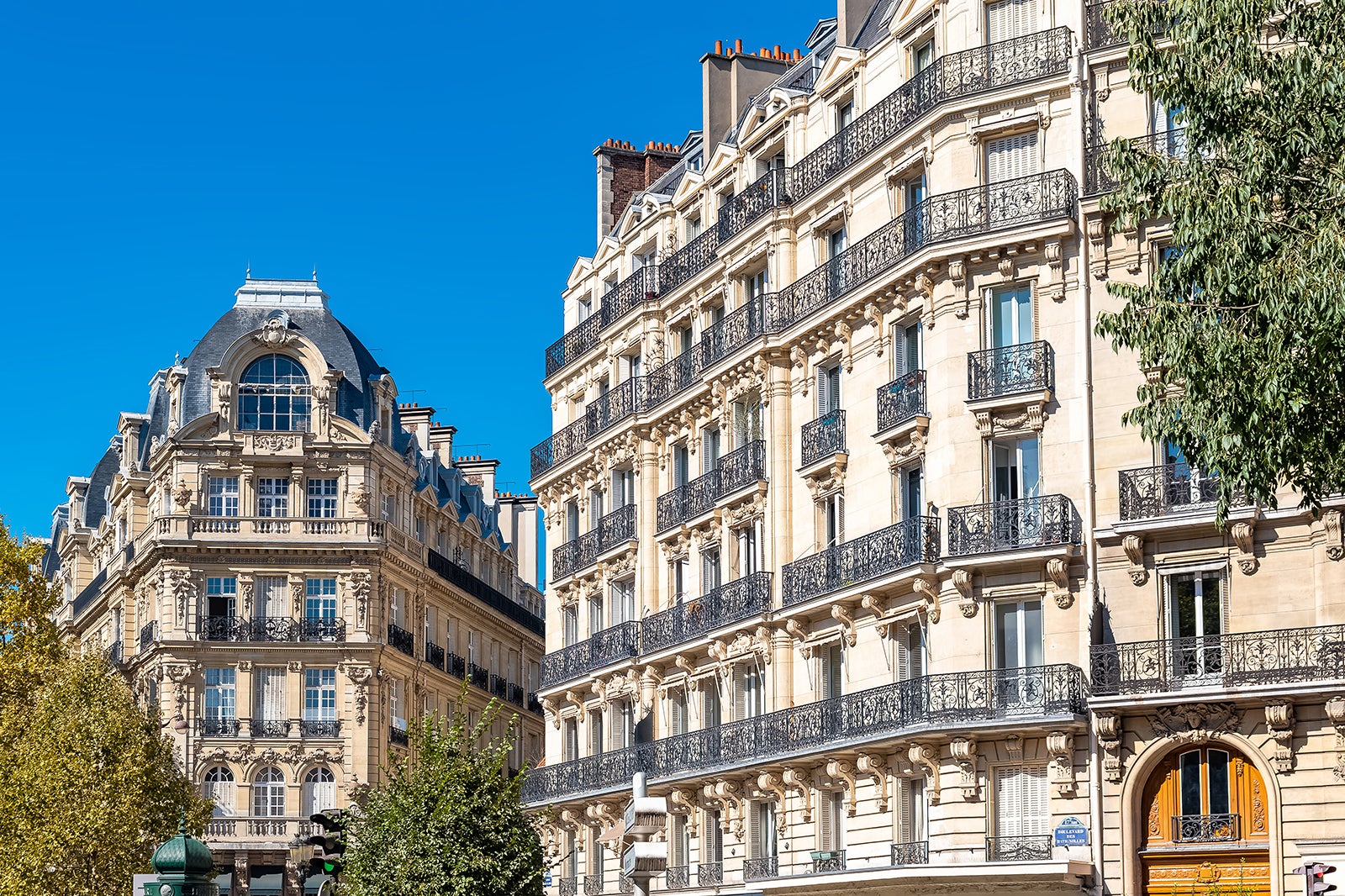 Where to eat, drink and shop in Batignolles?
Batignolles might not be a shopping district with global brands, but it has quirky boutiques and shops along Rue des Dames, Rue de Levis, and more. Rue Legendre is home to trendy brands loved by Parisians, including Leon & Harper, Des Petits Hauts, and Balibaris. You'll also find home décor stores and children's clothing shops along this street.
If you want to grab a hearty meal, head to Rue Brochant, where both sides of the street are lined with restaurants. Popular options in the neighbourhood include Le Tout Petit, Gaston, Le Fils a Maman, and Le Bistrot des Dames.
Start your day with a strong coffee at Dose. Its selection is a nice alternative to the bitter-tasting coffee from most Parisian cafés. It's in Place du Dr Felix Lobligeois, just across the entrance to Square des Batignolles Park.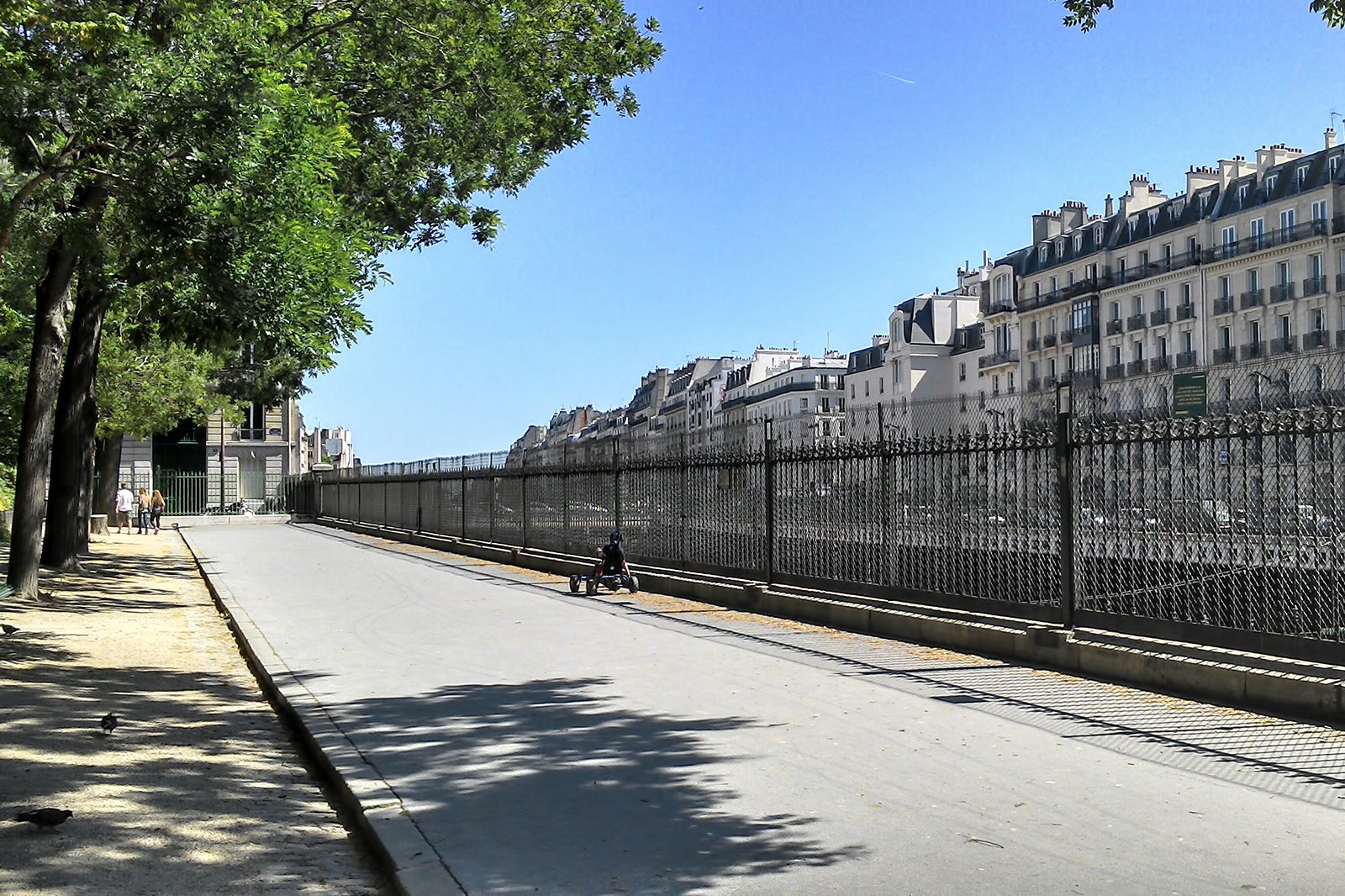 How to get to Batignolles?
Paris Metro lines that pass near Batignolles include 2, 13 and 14. Rome is one of the closest stations to the neighbourhood, which is a 7-minute walk away. Brochant and Malesherbes are also within walking distance of Batignolles
If you're travelling by bus, lines 66, 28, 94, and 30 stop near Batignolles. Line 66 operates from Gluck to Les Docks. It'll drop you off near Martin Luther King Park. Bus lines 28, 31, and 163 all stop at Pont Cardinet, just a 2-minute walk from the neighbourhood. Other bus stations near Batignolles are Pont Cardinet and Square Des Batignolles.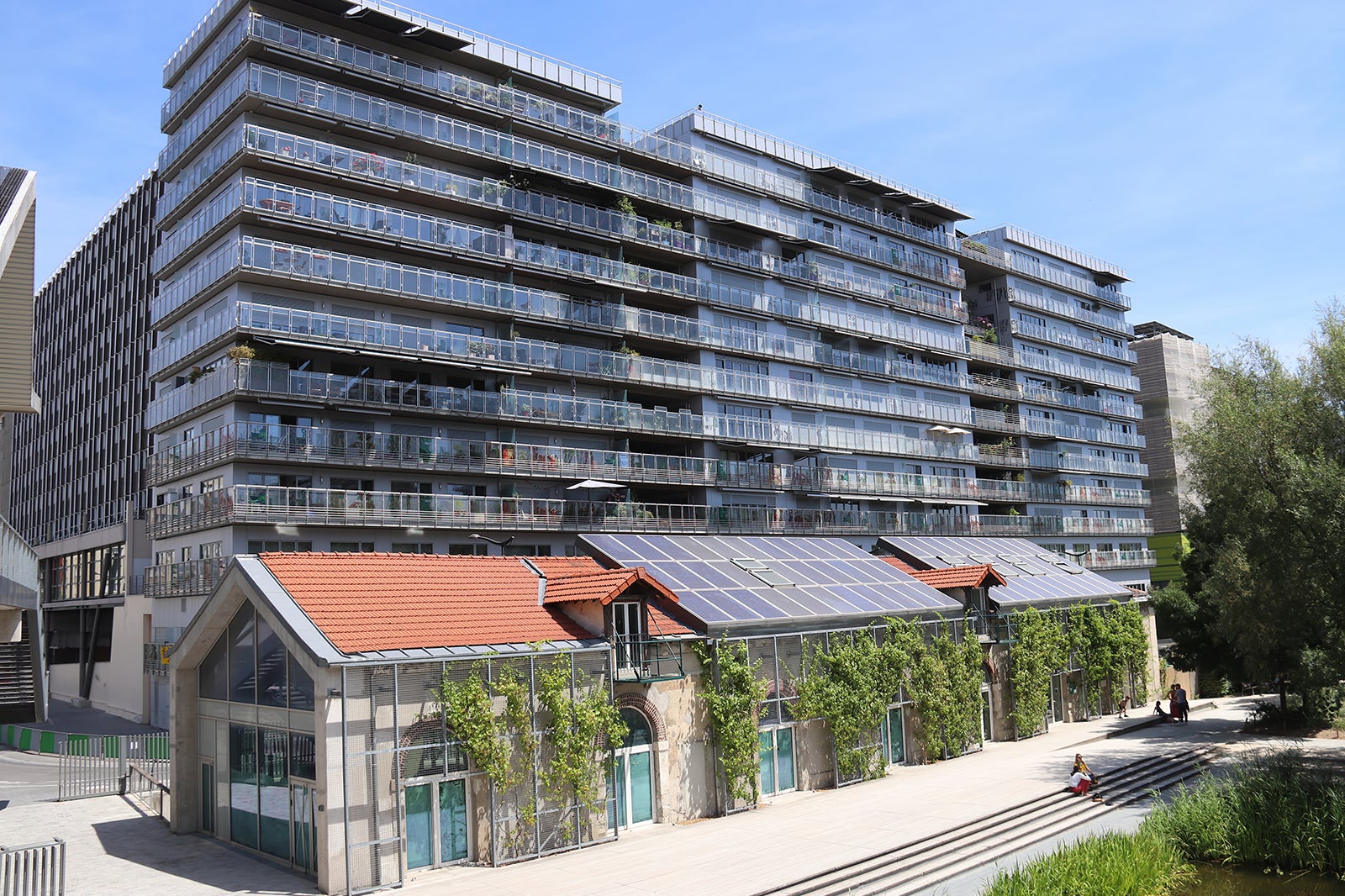 Batignolles in Paris
Back to top