12 Best Autumn Holidays in Europe
Where to Catch the Autumn Colours
Autumn in Europe can really fall at either end of the spectrum. Some countries, like Italy and Greece, are treated fairly nicely by the weather gods, but places like the UK and France often have to brave downpours and grey skies. Come early September, visitor numbers die down as the heat withers away. As a result, Autumn is one of the better times to travel to Europe, if you're looking for low airfares and fewer crowds.
The shining beacon in all of this is the beautiful autumnal colours that spread like wildfire across the countryside and even cities. Across Europe, valleys, forests, vineyards and parks take on a new palette of beauty in the soft, golden light of Autumn. Here are some of the best places to watch the arrival of this magical season.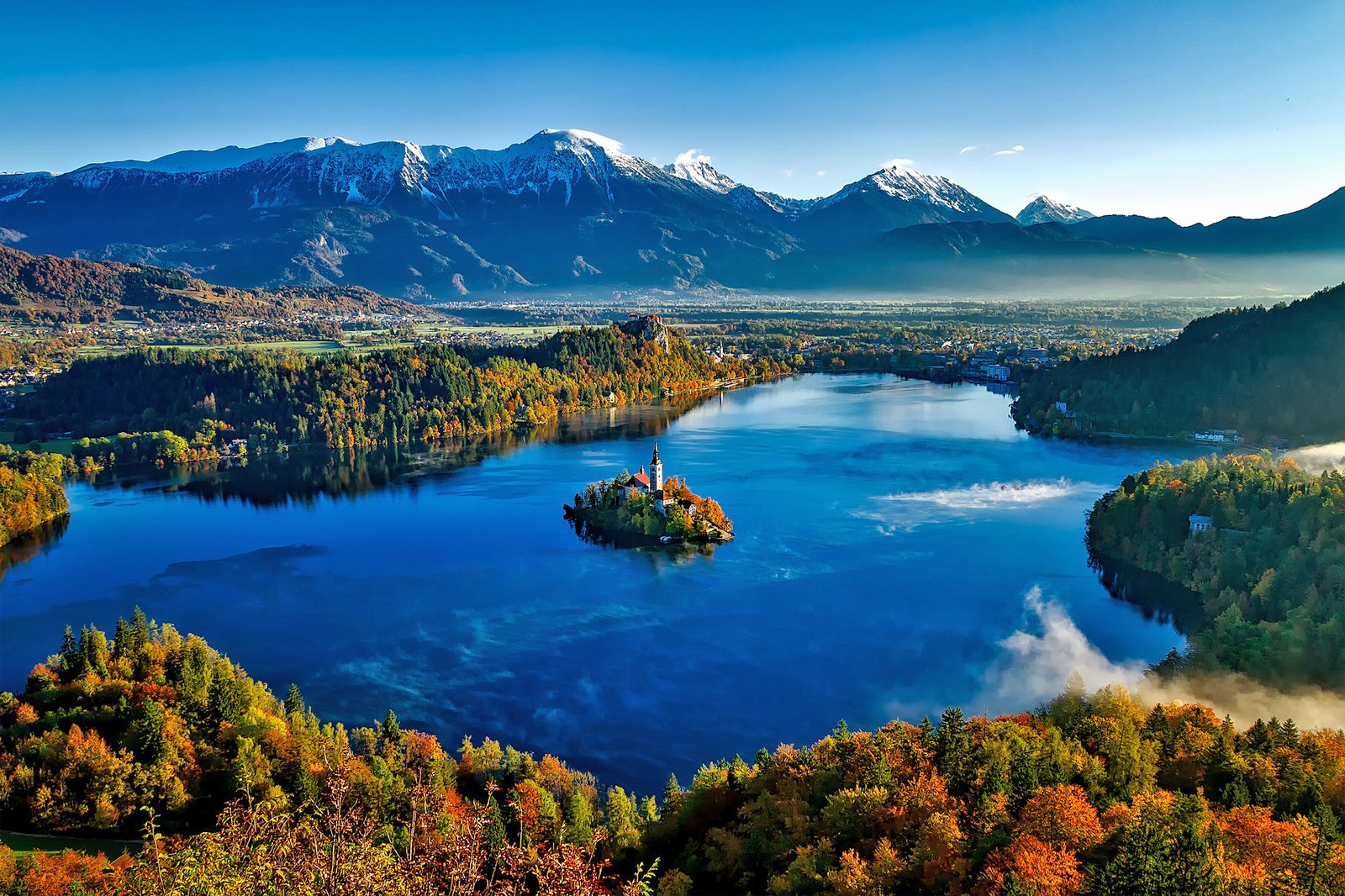 Lake Bled, Slovenia
One of the most beautiful lakes in the world
Autumn around Lake Bled is a very special time of year, when the intense colours of the season saturate the surrounding hills. At the middle of this gorgeous lake is a fairy-tale church island, further adding to the lakes picturesque nature. With a backdrop of the snow-capped Julian Alps, the scenery around here is almost too good to be true. A walk around the lake is a nice way to take in the Slovenian countryside, but if you're vying for more magnificent views, head to Bled Castle. Perched on a high crag, the castle overlooks all of this beauty. In the autumn months, Lake Bled remains a hidden gem and you may even find you have the place almost completely to yourself.
Couples
Families
Photo
Adventure
Single
Group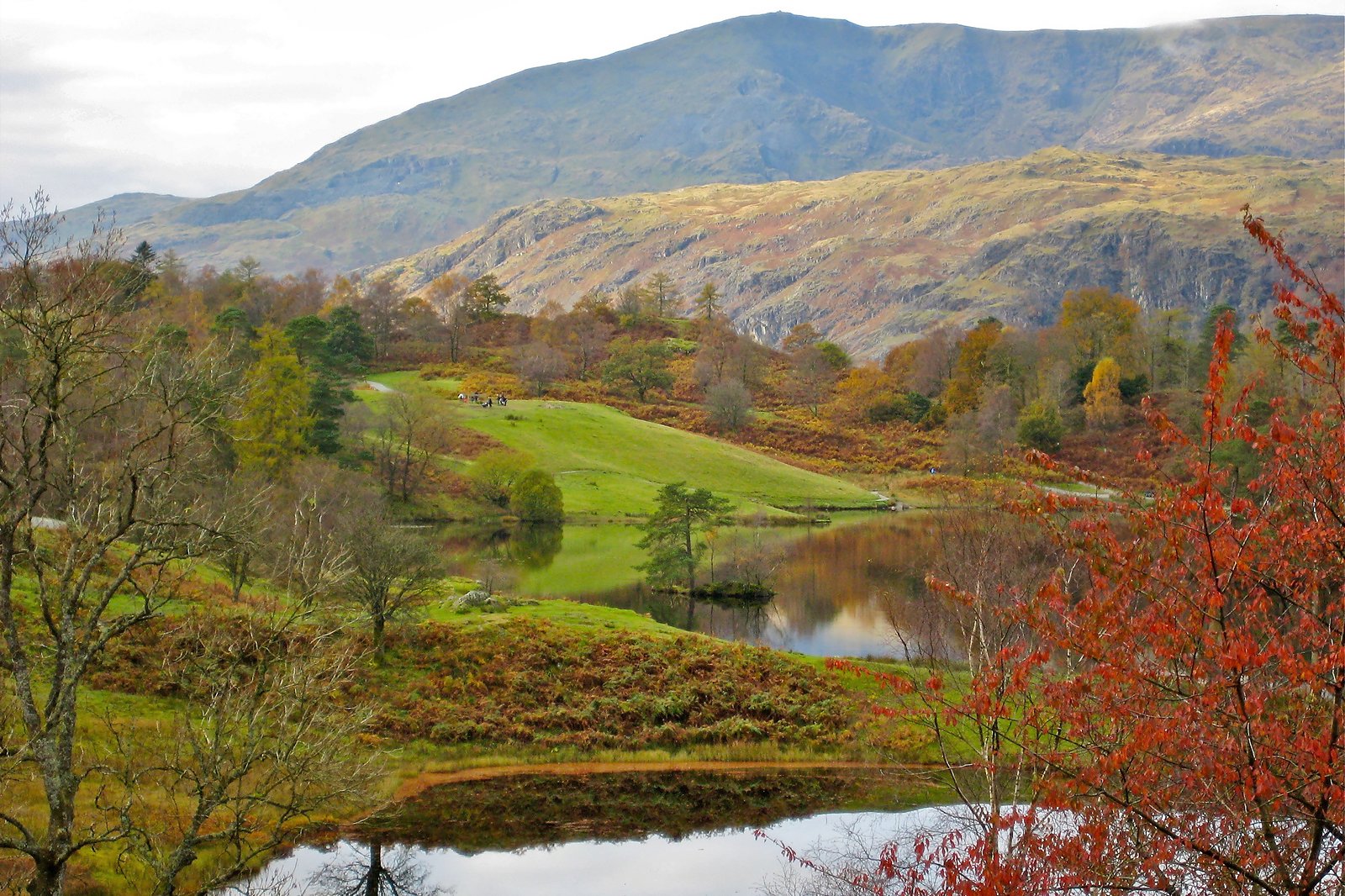 The Lake District, UK
A wistful beauty, even in the rain
The Lake District is many people's first port of call for a quick, relaxing break in the English countryside. There are fewer tourists in the moody autumn months, which gives the lakes an even more tranquil atmosphere. The autumn colours come in abundance here, ranging from purple to yellow, orange and red. Take a stroll along Lake Windermere, towards the centre of Ambleside, and see the calm waters glisten in sparkles of colour, reflecting the vibrancy of the surrounding foliage. Other excellent walks for autumn colours include Borrowdale Valley – starting from Grange and following the River Derwent to Seatoller – and along the western side of Buttermere Lake. If you're an early bird, head out at the break of day to see the lakes and valleys coated in an enchanting mist.
Couples
Families
Photo
Adventure
Single
Group
photo by Ina Widegren (CC BY-SA 2.0) modified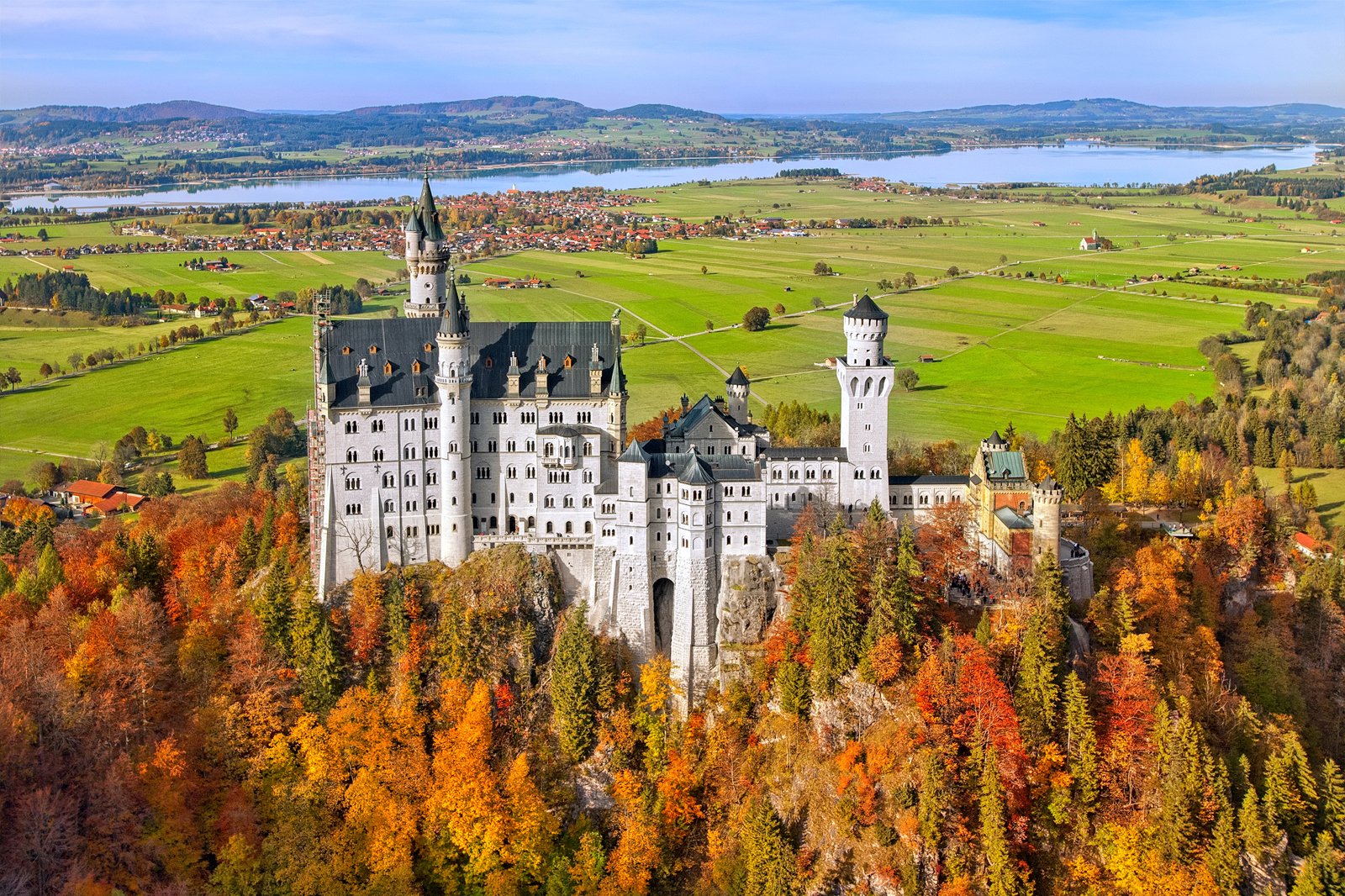 Bavaria, Germany
Drive around the fairy-tale state
Despite being Germany's largest state, Bavaria can easily be explored by car. Virtually everything is about 1-3 hours' drive away from each other. Expect to find lots of castles, medieval bridges and beautiful churches dotted all over the place. With moderate temperatures and warm displays of autumnal colour, even the hardest hikes are pleasantly rewarding. The hiking routes here are best done in loops. For an intermediate trail, try the Kleiner Arbersee - Großer Arber Loop from Bayerisch Eisenstein, which takes a couple hours and brings you to a lake called Kleiner Arbersee.
Couples
Families
Photo
Adventure
Single
Group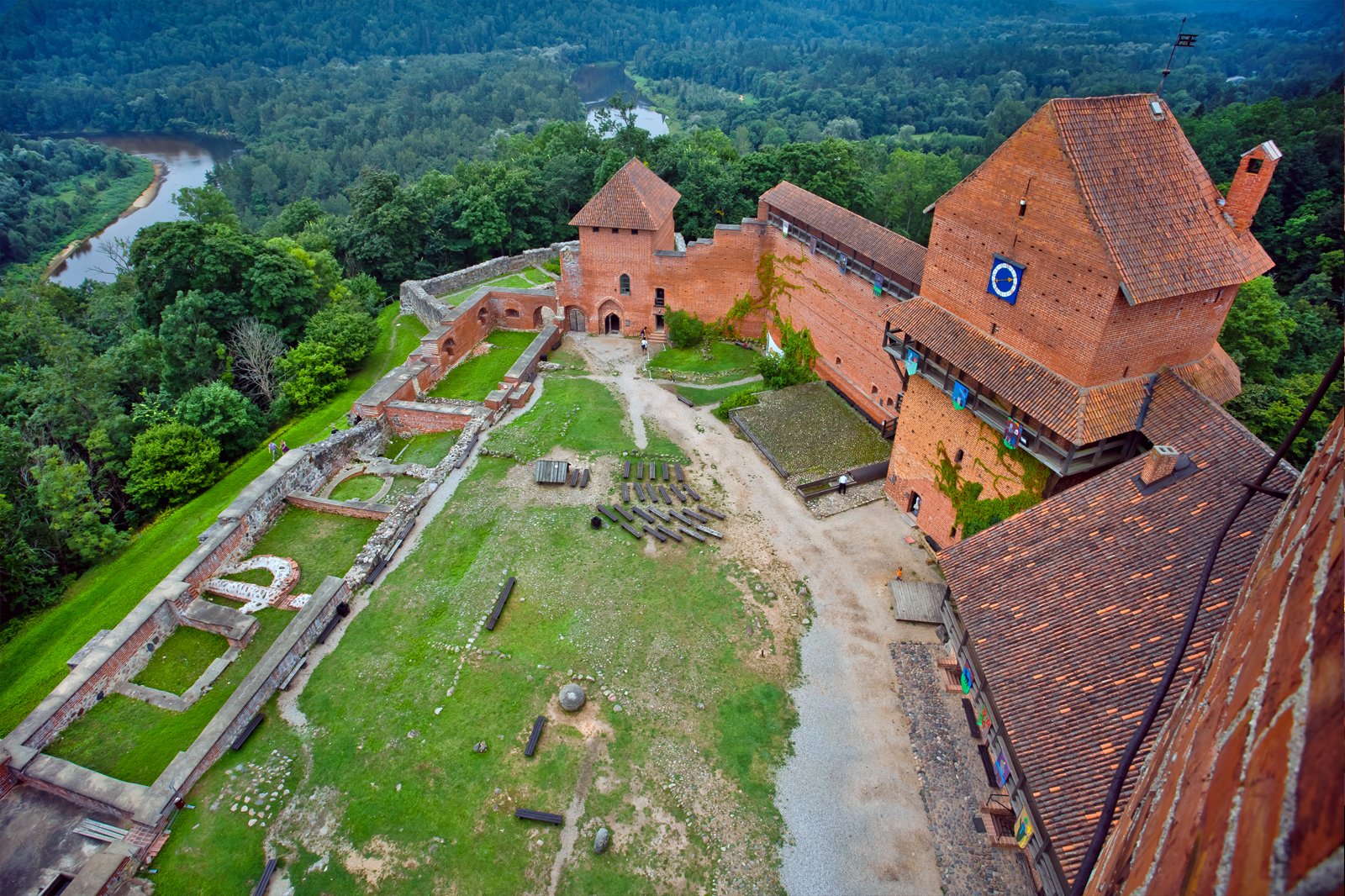 Gauja Valley, Latvia
The Latvian Switzerland
The Gauja Valley is found near the town of Sigulda, roughly an hour's drive from Riga, and is the biggest and oldest national park in Latvia. Come October, this steep-sided valley erupts in shades of red and orange. Colours range from sunny gold to deep reds, which work harmoniously with the milky turquoise rivers that meander around the hills. With hundreds of kilometres of trails, going on a walk around the valley will take you to countless idyllic settings. The valley is also home to sandstone formations and old caves. For a little bit of everything, go on the Sietiniezis Nature Trail, which is 1.5 km long. Lovely views across the surrounding countryside can be enjoyed from the Turaida Castle tower, as well as from the Sigulda Ferris wheel and the cable car which crosses the valley. Admission for the castle is €2, the Ferris wheel costs €2.50 and the cable car is €8 one way, €12 both ways.
Couples
Families
Photo
Adventure
Single
Group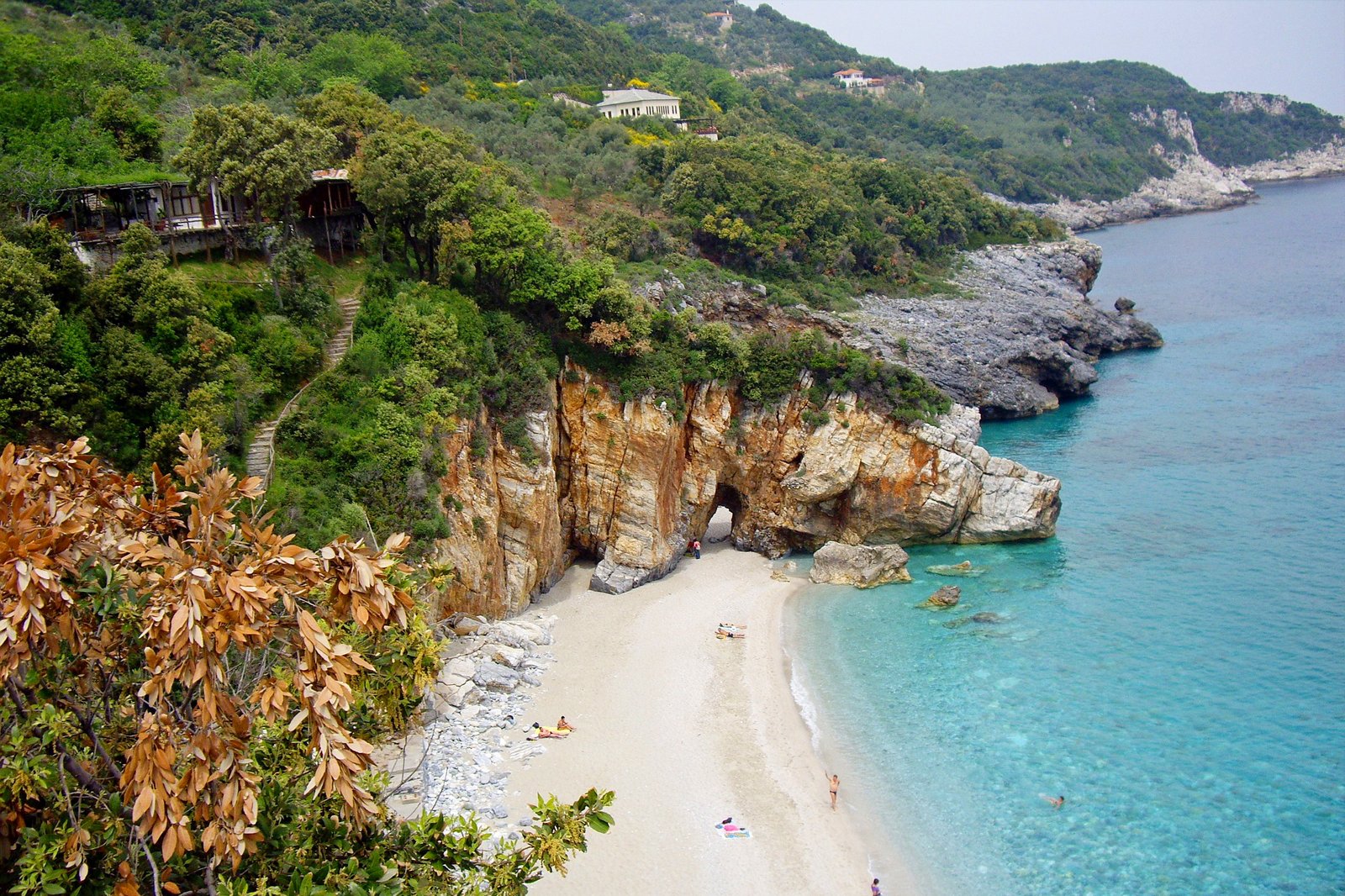 Mount Pelion, Greece
For an off-the-beaten-track autumn adventure
Mount Pelion has it all – an air of mystery, isolated beaches, farmlands, lush golden forests and quaint mountain towns. The fabled home of the centaurs is a scenic 4-hour drive from the north of Athens. While Greece's autumn isn't as colourful as other places in Europe, its warm temperatures, glorious light and laidback island atmosphere make it a wonderful place to visit at this time of year. The stone-house villages along the mountains slope are magical come late September and towards October, when there are far fewer tourists to worry about. Each village is linked by kalderimi – donkey trails which wind in and out of sun-dappled forests of oak and chestnut. The village of Portaria has a lovely town square and lots of sycamore trees, which turn golden in autumn.
Couples
Families
Photo
Adventure
Single
Group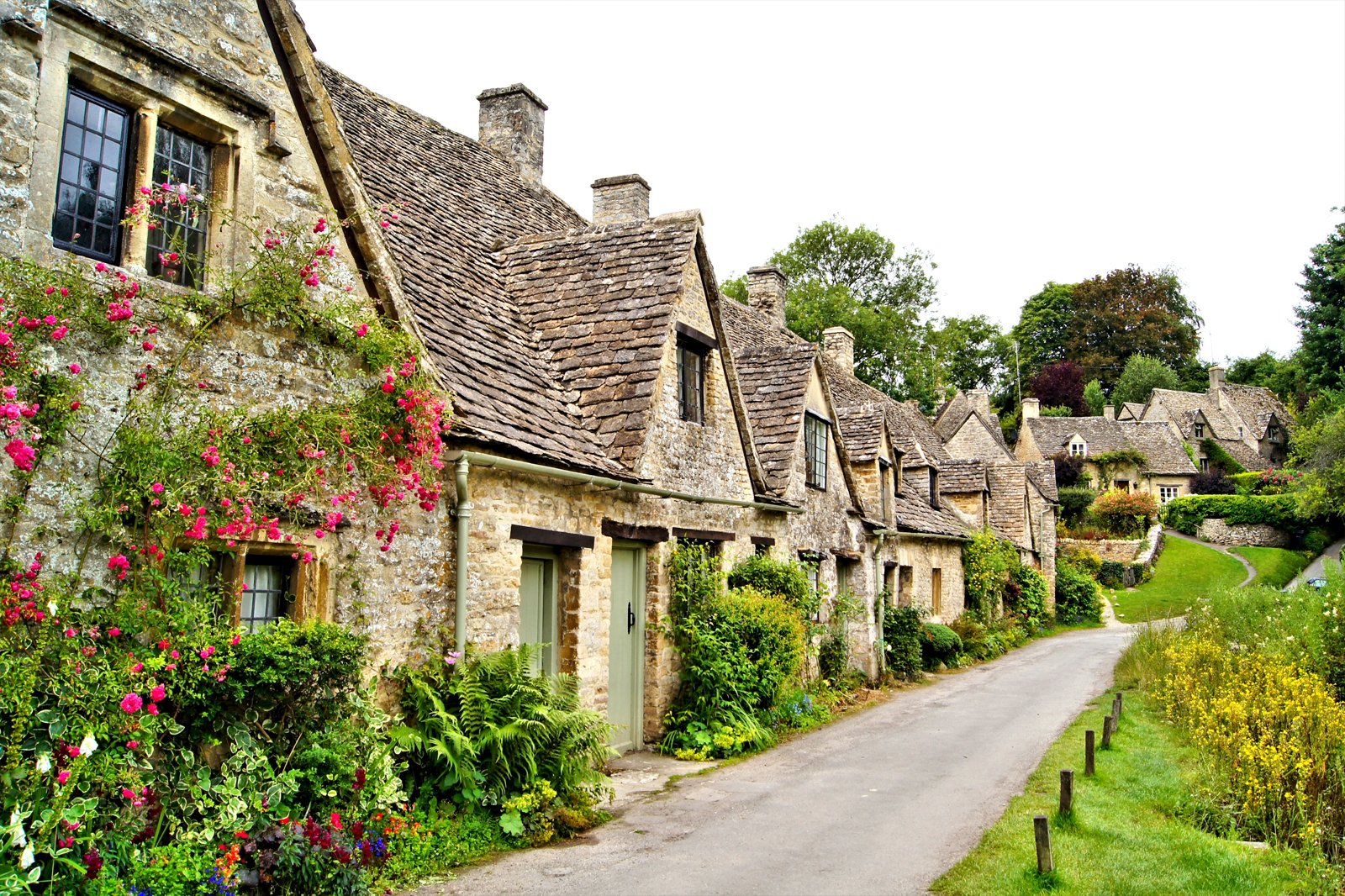 The Cotswolds, UK
Wander hillsides splattered in orange and yellow
The Cotswolds epitomises the English countryside in all the right ways. With its honey-coloured cottages spread out across rolling farmlands, this district is mesmerising at any time of year, but especially so in autumn. Visit either the Cotswolds Nature Reserve or the Westonbirt Arboretum to see the season's most vivid colours. The Cotswolds Nature Reserve has lots of walking trails that surround you with pretty foliage. Westonbirt Arboretum has magnificent Japanese maples spanning many colours and has 2 designated autumn trails. Cleeve Common is another spot that offers nice trails to the top of Cleeve Hill, where you can look out across the glittering countryside.
Couples
Families
Photo
Adventure
Single
Group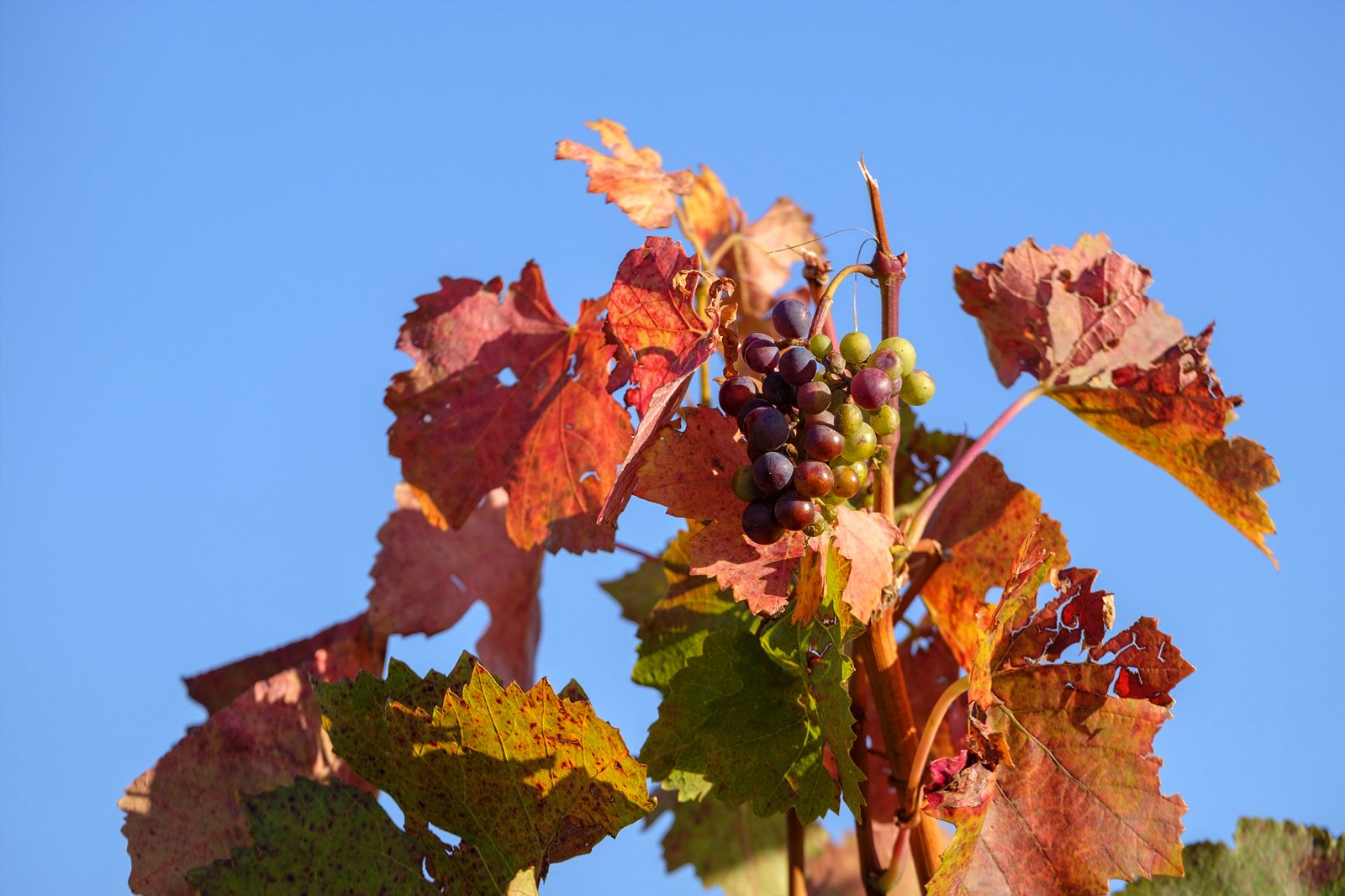 Umbria, Italy
Where vineyards turn blood orange
Given Umbria's southern location, autumn comes a bit later. The first few weeks of November, after the grape harvest, is probably the best time to visit if you're hoping to see the vineyards change colour. The best way to see the region is with a car. In this undulating landscape, when the vineyards turn, be prepared to be hit by a wave of colour. The immense greenery of Umbria's hills and woods turn yellow, ochre, orange and red. This region's soothing scenery and its warm people will have you wishing you didn't have to leave.
To top it off, autumn is the time of the olive oil harvest, as well as black and white truffle season. Frantoi Aperti in Trevi sees the top producers come together for a 4-week event in November. Mid-October is best for the black truffles of Norcia and November brings the beloved white truffle. You can celebrate in Gubbio, at the Il Mese del Tartufo festival from the beginning of November to mid-December.
Couples
Families
Photo
Adventure
Single
Group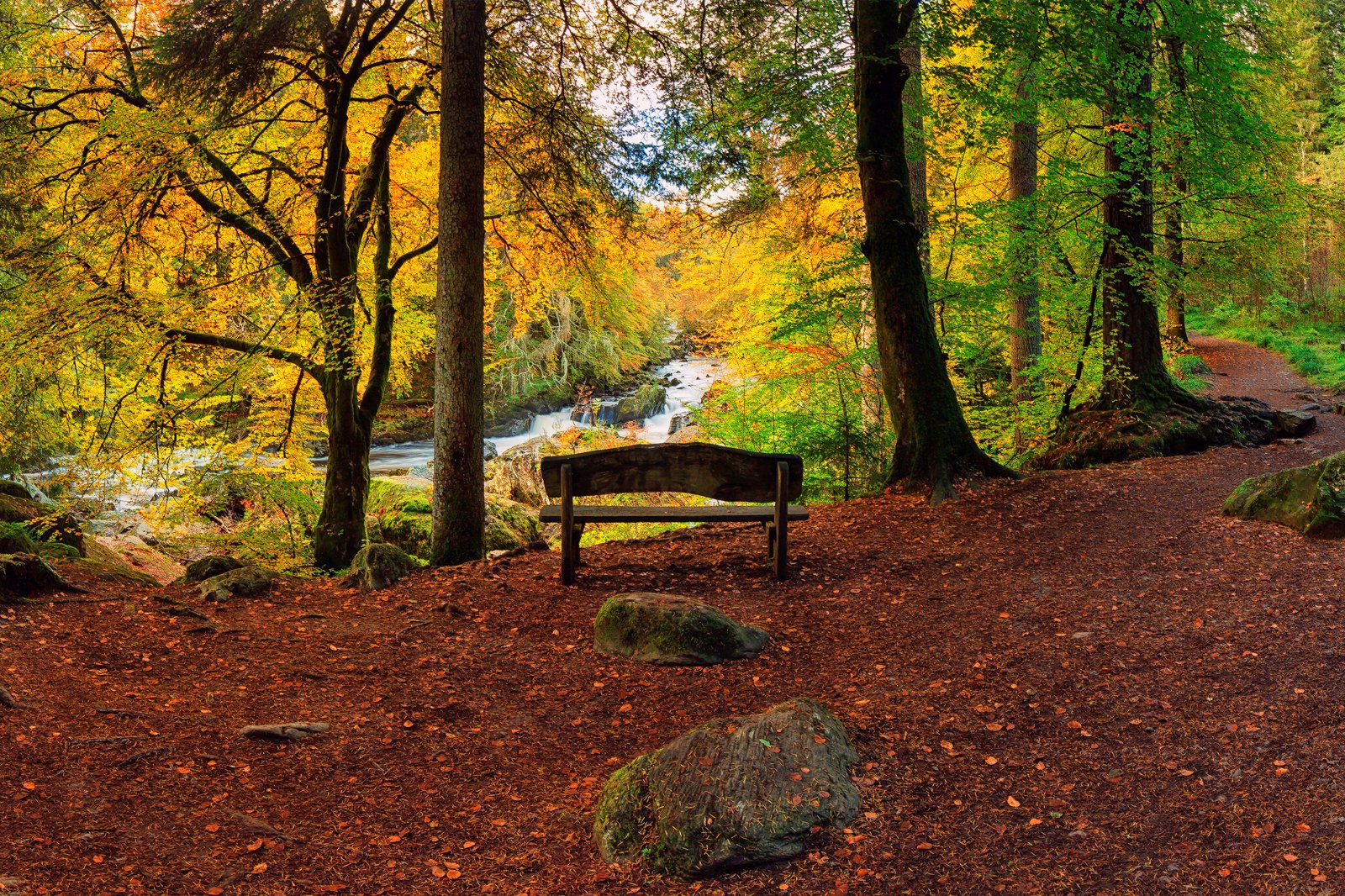 Perthshire, Scotland
Big Trees County
So, you may think Scotland could be a tad too cold? Perthshire's dramatic scenery makes worth packing a few extra layers of clothing. This county in central Scotland is one of top places to see autumn colours in the country. Many people consider Scotland's forest to be mostly evergreens, but a visit to its countryside around September quickly disproves this. You'll find the landscape is an even spread of golden, autumnal hues against the verdant Scot's pine, making for a striking contrast. The best autumn walks are at The Hermitage and at the Pass of Killiecrankie. For sweeping views, the summit on Craigower Walk and the Queen's View at Loch Tummel are superb choices.
Couples
Families
Photo
Adventure
Single
Group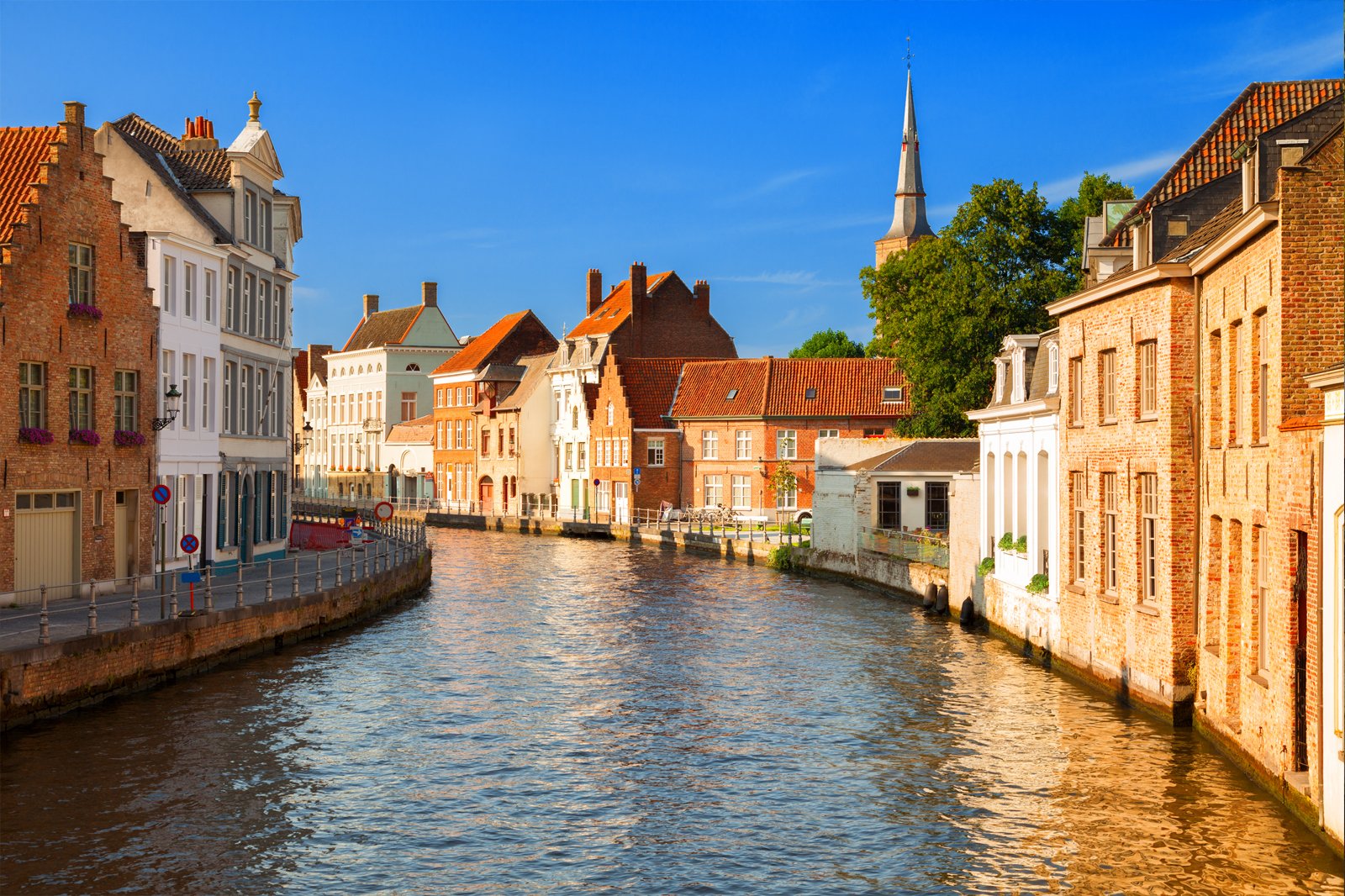 Bruges, Belgium
Walk along canals lined with vine-covered buildings
Bruges is a medieval fairy-tale town in northwest Belgium. If you're looking for a livelier escape while still enjoying the colours of autumn, a weekend getaway to this city is the answer. In the summer months, Bruges sees an influx of tourists eager to experience its rustic charm. Come autumn, the city's heartbeat slows and the cobblestoned pathways empty for those few lucky travellers still remaining. The city is so small that you can walk right across it in just 30 minutes. Its quaint streets run alongside quiet canals, where golden trees sweep over the crisp water. Bruges' vine-covered ancient buildings also put on an impressive show of rich autumnal tones.
Couples
Families
Photo
Adventure
Single
Group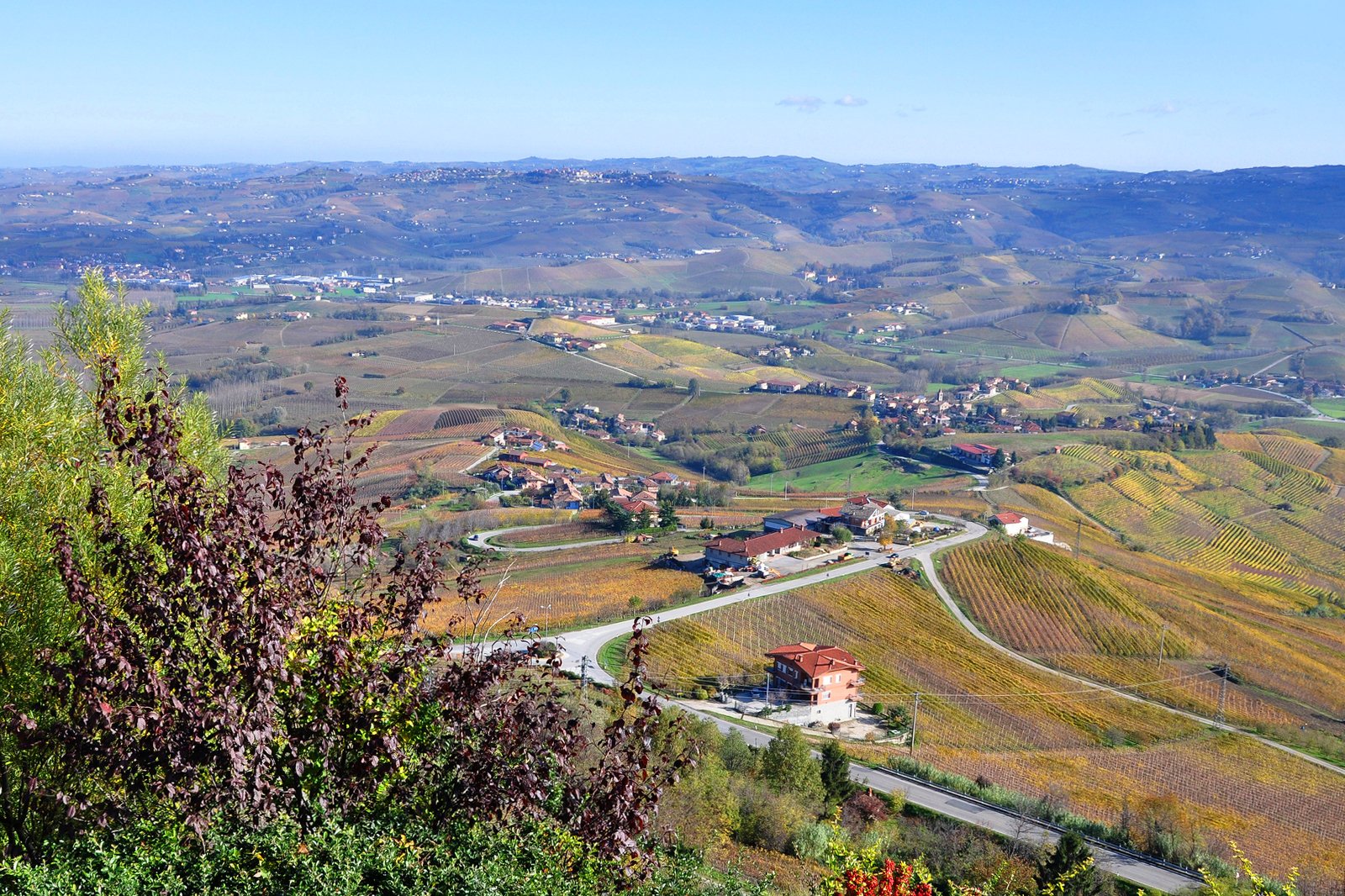 Piedmont, Italy
Road-trip around landscapes set ablaze with colour
Piedmont is an Italian region bordering Switzerland and France and sits at the foot of the Alps. Autumn brings a flurry of colours. Radiant reds, orange, copper, yellow and green dye the foliage of the region and the whole place exudes a warm glow. In the early hours of the day, the mist covers the landscape, giving it a surreal quality. Besides the opportunity to eat truffles and drink wine, Piedmont has gorgeous trekking trails, especially in the hilltop town of La Morra. One of the best vineyard trails around here is from La Morra to Barolo, then uphill to Monforte D'Alba and on to Serralunga D'Alba, passing through Falletti Castle.
Couples
Families
Photo
Adventure
Single
Group
photo by Mary Madigan (CC BY 2.0) modified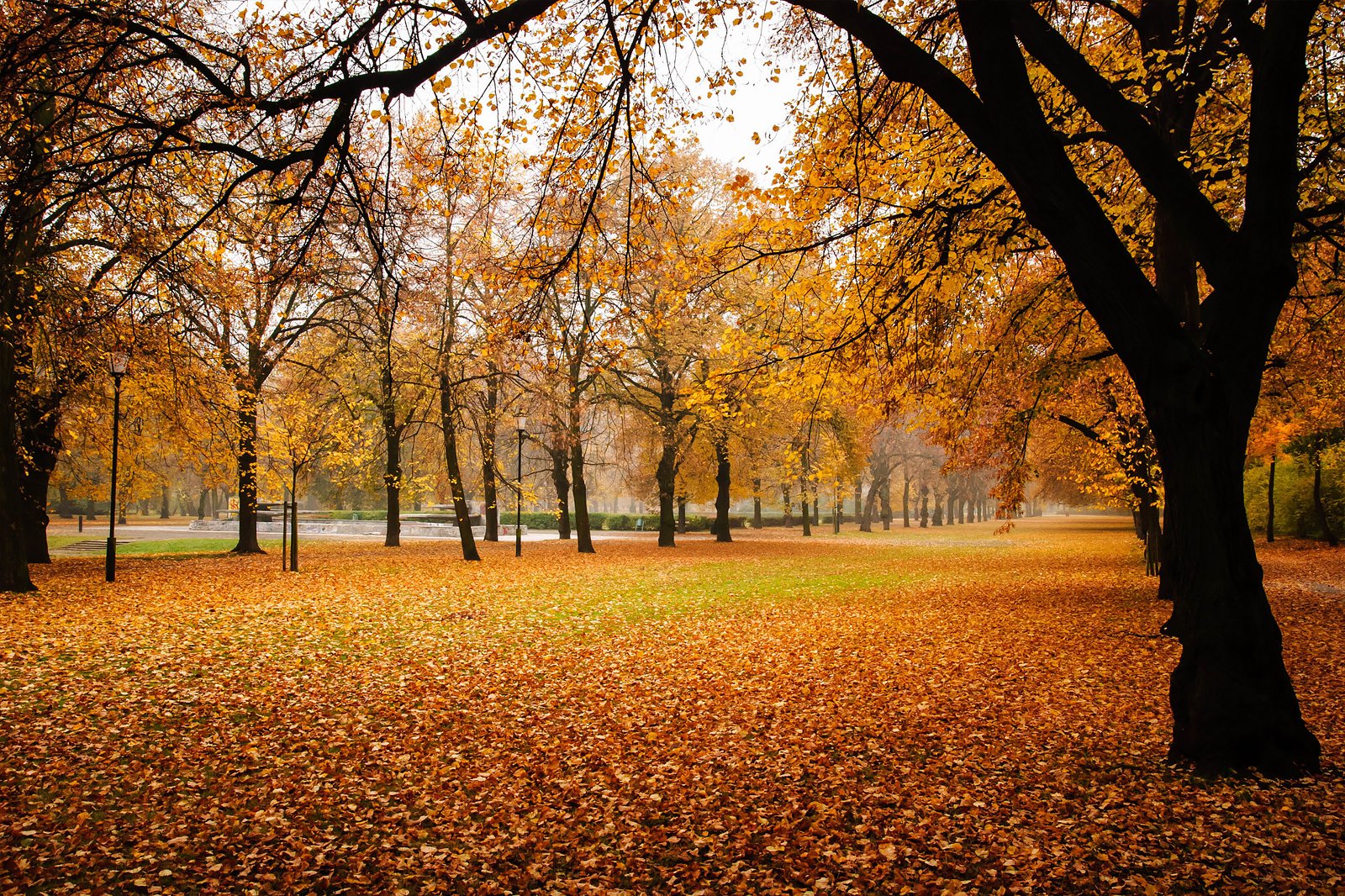 Łódź, Poland
The famous 'Polish Golden Autumn'
To understand why the Polish praise their 'Polish Golden Autumn', visit the country's 2nd biggest city, Łódź. With over 30 parks in the city, there are many places to head for a picnic under golden-leafed trees. Lagiewniki Park is home to dozens of types of trees, which flaunt their amazing autumnal colours come mid-September to late October. Here, you'll find majestic birch and oak trees, ideal to lounge under when the sun is out. For an idyllic image of swaying golden trees and a charming pond, head to the historic Poniatowskiego Park. Mickiewicza Park is another option that's centrally located and features a large lake with an island and parkland area.
Couples
Families
Photo
Single
Group
photo by Bartek Papierski (CC BY 2.0) modified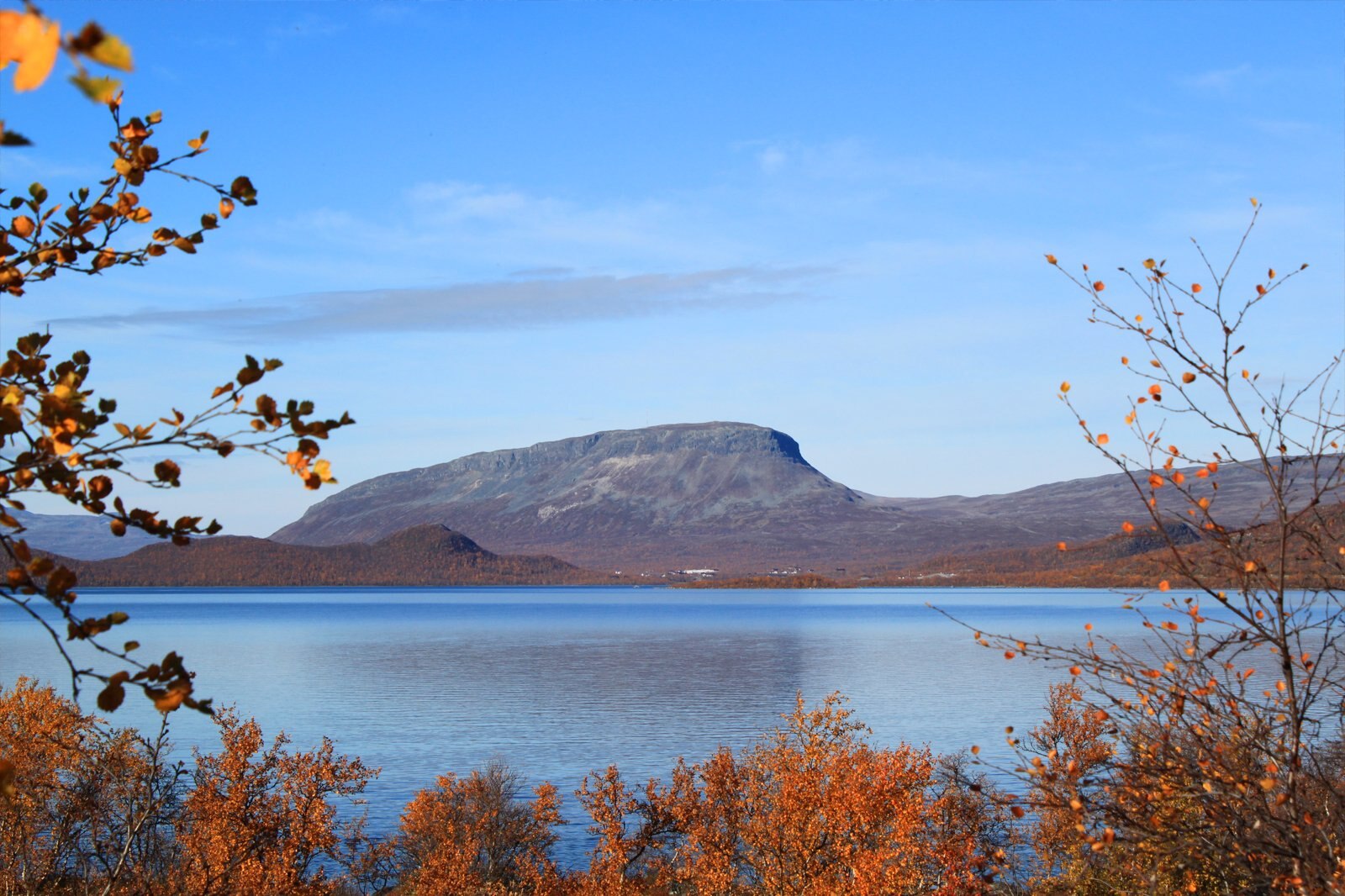 Lapland, Finland
Experience the explosive ruska season
The Finnish word for autumn colour is ruska, and it spreads throughout Lapland come September. In this time, silver birches turn golden and the mystical forest floors are strewn with jewel-coloured blueberries and lingonberries. On the fells of Lapland, a range of broadleaf trees and conifers provide an array of shades of auburn, red, yellow and green. The peak season of ruska only lasts about 2 weeks and moves from year to year, but the latter part of September is your safest bet. Kilpisjärvi is a tiny village in the north, near the Norwegian border. Here, you can enjoy both the ruska season and the astonishing Northern Lights, as well as some of the best Arctic treks.
Couples
Families
Photo
Adventure
Single
Group
photo by Jann Kuusisaari (CC BY 2.0) modified