Westfield London Shopping Mall is a massive shopping centre with a cinema and over 320 stores that span a variety of shops. The centre also features The Village, a high-end retail area with luxury brands like Gucci, Miu Miu, Tiffany & Co, Versace and De Beers.
Each year, the Westfield London Shopping Mall receives around 21 million visitors. There's something for everyone at Westfield London Shopping Mall, from luxury retailers to department stores to bargain shopping to tech and gifts. You'll also find art galleries, home decor, car rental services and pet supply stores.
Westfield London Shopping Mall - one of the highlights of 10 Unique Shopping Experiences in London (Read all about London here)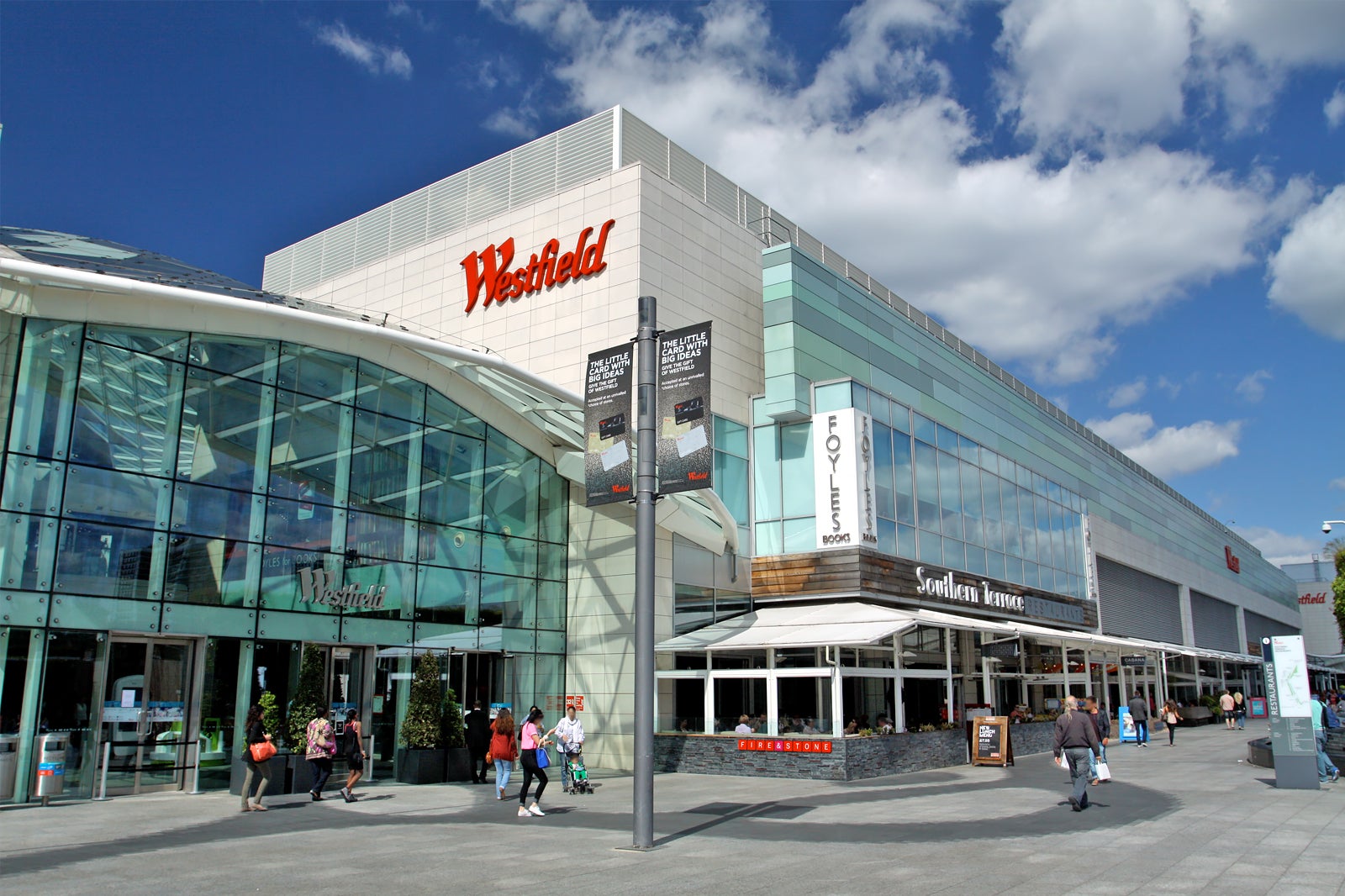 Highlights of Westfield London Shopping Mall
No matter what you're shopping for, you're likely to find it at the Westfield London Shopping Mall. The mall has a range of fashion brands, including American Vintage, Aldo, AllSaints, Coach, Dr. Martens, Diesel and Hollister. You could also shop for accessories at places like APM Monaco, Breitling, Longines and Mango. Family shops include Harrods Outlet, Explore Learning, Disney Store, LEGO and Primark.
The Village is the ultimate in luxury shopping. You'll have a wide array of high-end brands to choose from, including Aquascutum, Burberry, Claudie Pierlot, House of Fraser, Jimmy Choo, Louis Vuitton and Salvatore Ferragamo.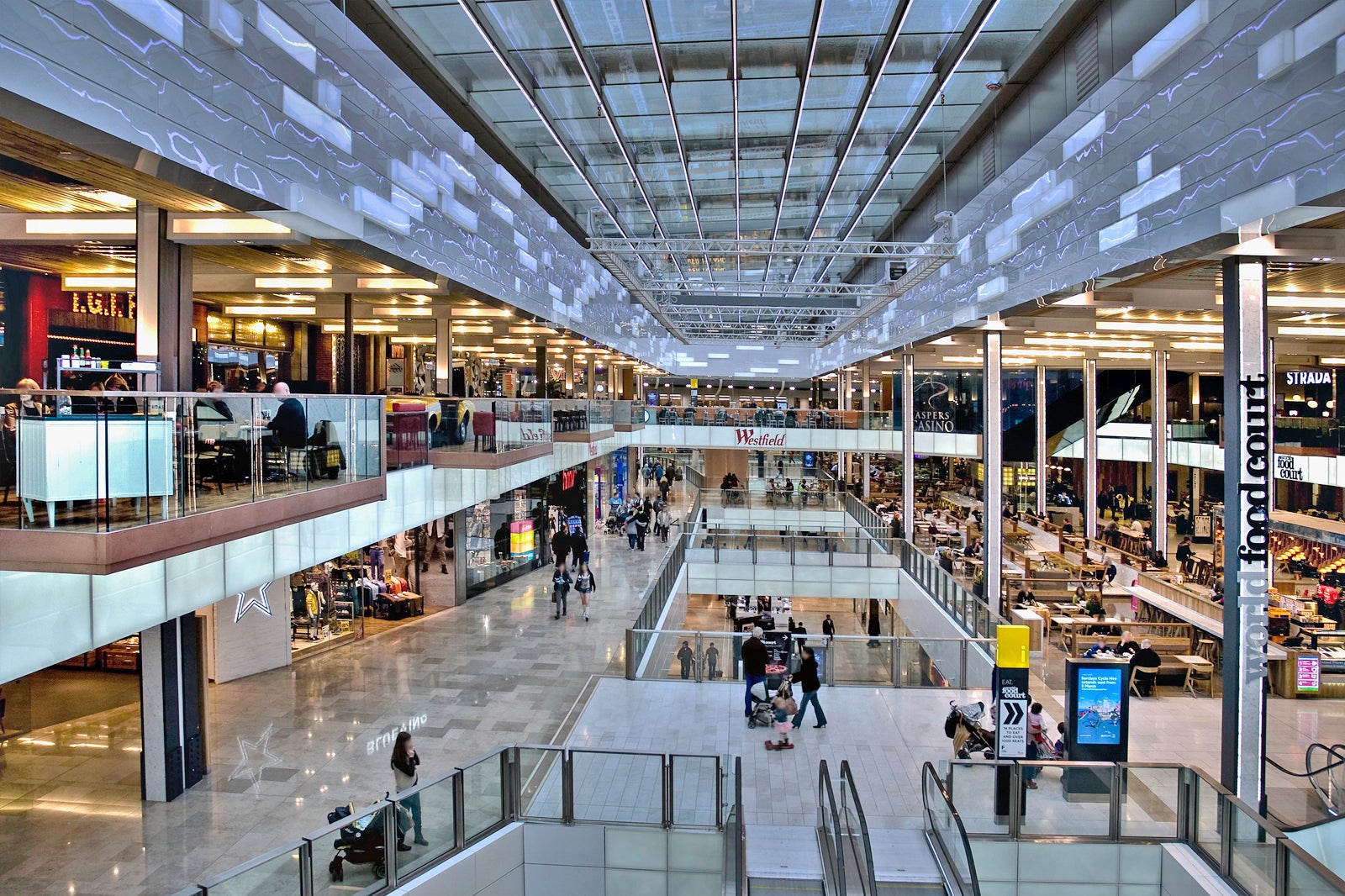 Good to know when visiting Westfield London Shopping Mall
The Westfield London Shopping Mall can be reached by public transport from 4 underground stations along the Central Line and overground via the Shepherd's Bush National Rail Station. You could also drive and park in the mall's car park for the duration of your shopping trip.
If you're bringing the kids to Westfield London Shopping Mall, you can stop in KidZania London to have some fun. The miniature city allows kids to run the show with real-life roleplaying to become a paramedic, firefighter, pilot, radio DJ and more. You'll also find plenty of kid-friendly restaurants in the mall for dining.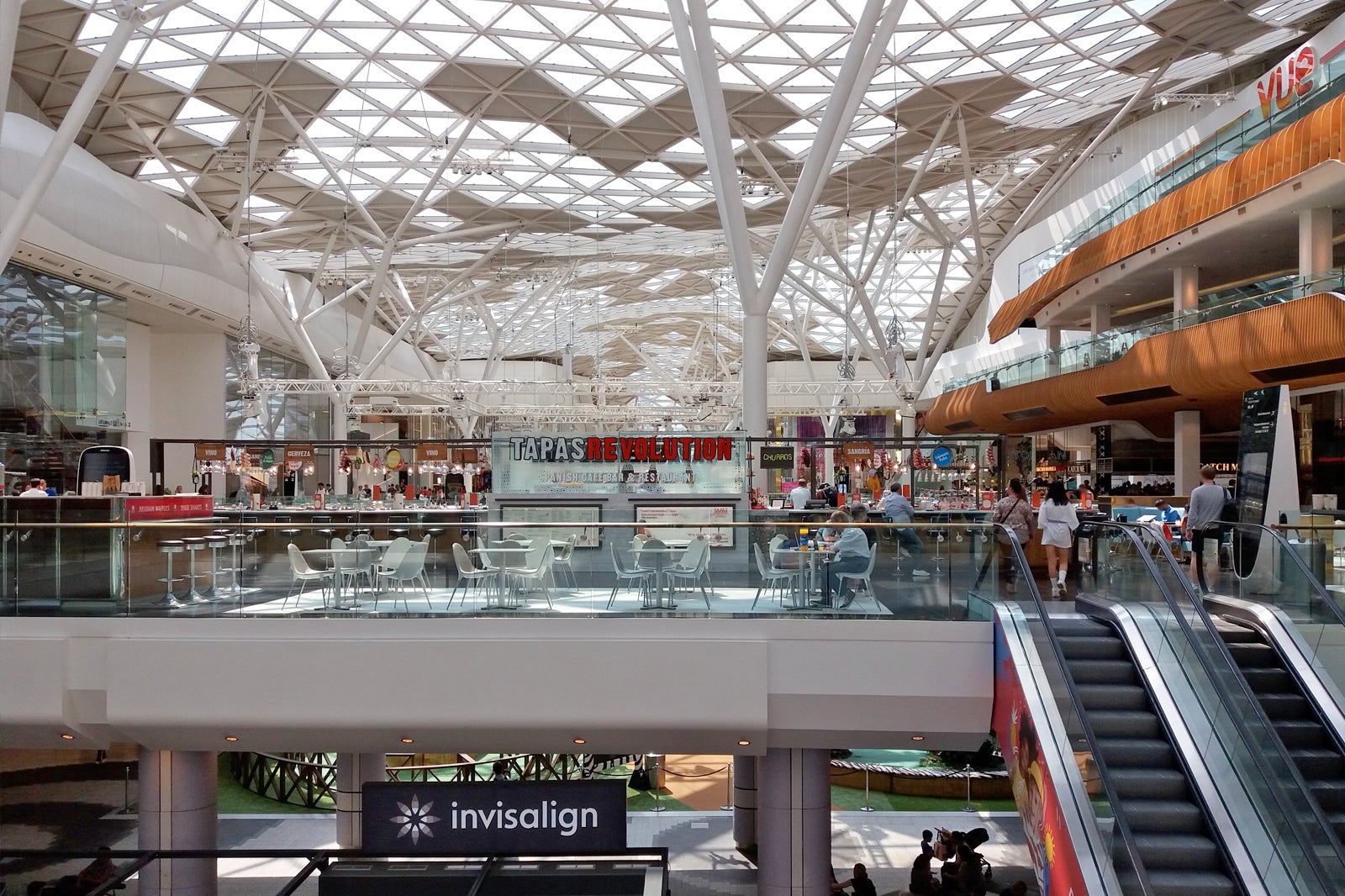 Westfield London Shopping Mall
Location: Ariel Way, Shepherd's Bush, London W12 7GF, UK
Open: Monday–Saturday from 10 am to 10 pm, Sunday from noon to 6 pm
Phone: +44 (0)2033 712300
Back to top