The Venetian Carousel is a historic double-decker carousel on Blackpool's north pier. The Venetian Carousel is a beautifully ornate merry-go-round that has been delighting children in Blackpool for decades. Like many classic decorative carousels, the walls and ceilings are covered in paintings.
Because of the Venetian Carousel's Italian roots, the overall motif of the carousel is canals and romantic Venetian scenes from the Italian city. Almost 2 dozen fancifully decorated horses dance up and down as the carousel merrily goes round. There are also benches for parents or riders that may not like the different movements.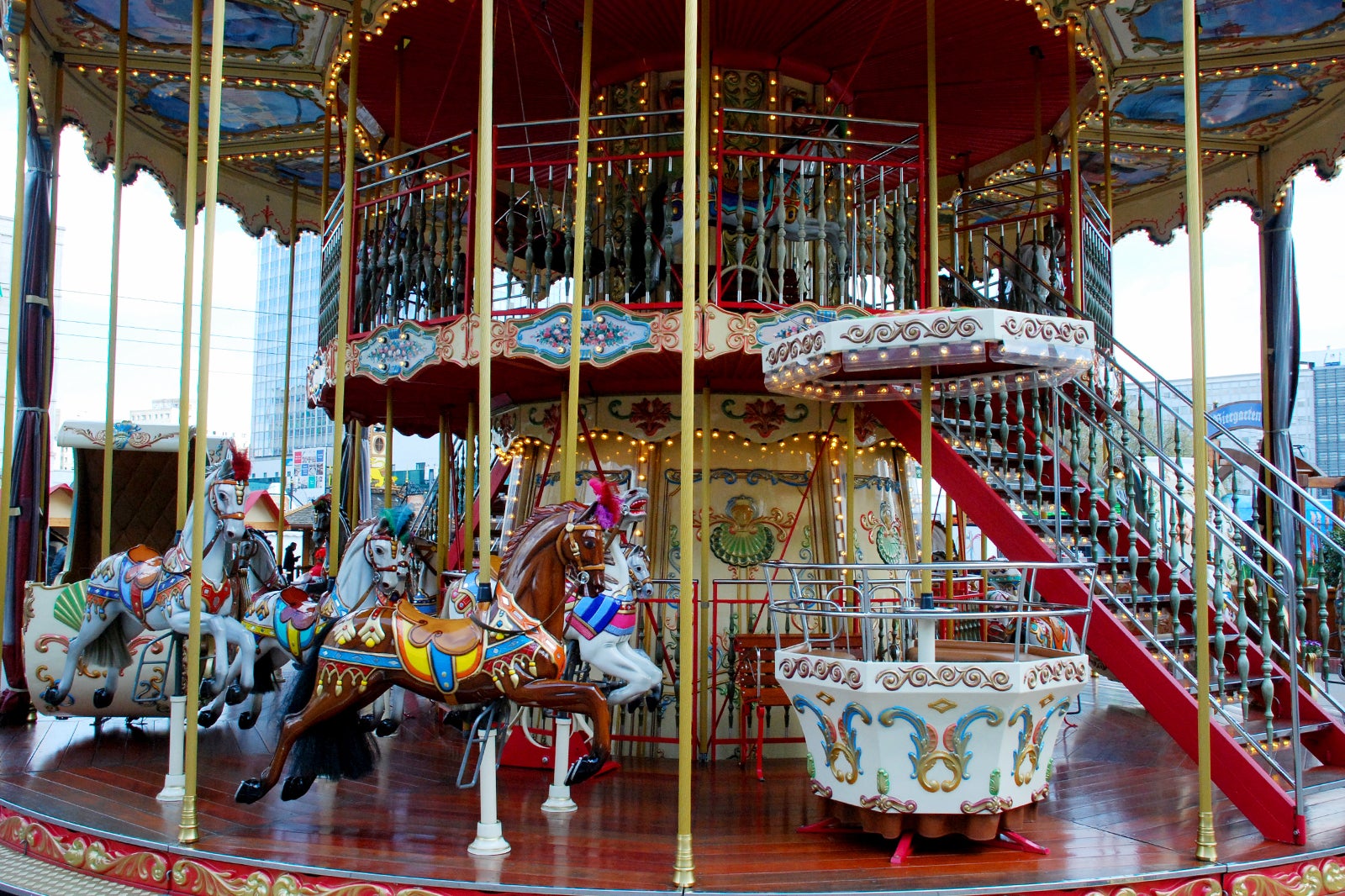 Venetian Carousel highlights
One of the best aspects of the Venetian Carousel is that it's located on the activity-driven North Pier. The site contains an arcade, a theatre, a historic Sooty glove puppet, and exquisite views up and down this historic area
On top of the nostalgia and pleasantries of the surrounding pier, visitors remark about the colours and artistic details of the carousel. Most horses are unique and brightly coloured with accents such as harnesses and English flags. The carousel is mainly gold coloured is also heavily accented by light bulbs so that the entire ride glows in a warm yellow hue.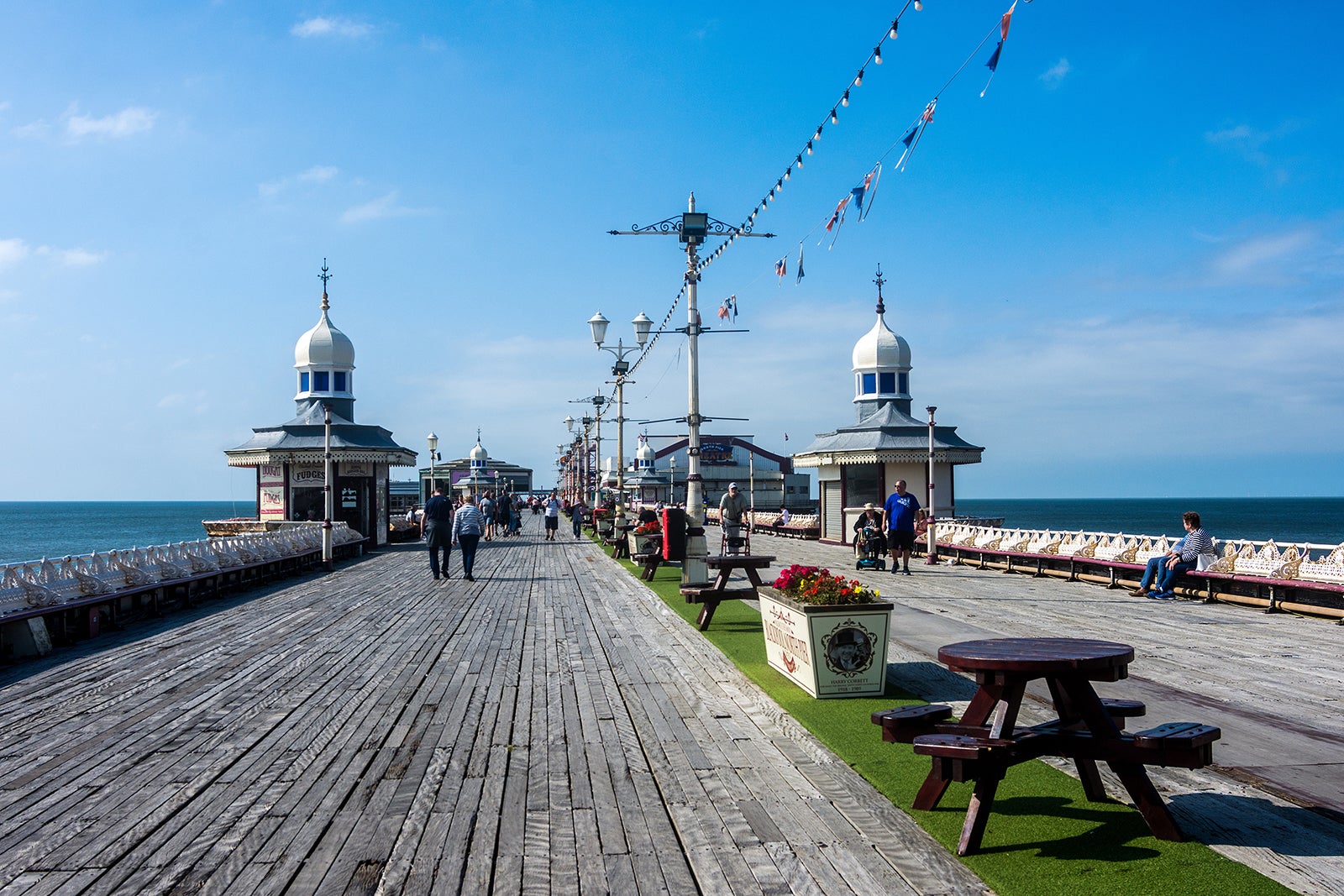 Good to know when visiting the Venetian Carousel
The carousel is located at the very end of the North Pier so be sure not to confuse it with the carousel located at the end of the South Pier. North Pier is easy to identify as the Blackpool Tower is nearby.
To preserve the historic carousel, the carousel is surrounded by glass walls and has a roof to help avoid unnecessary wear and tear from the salty sea and winds. If you want to use public transport to get to the North Pier, there are tram and bus stops that go directly to the pier.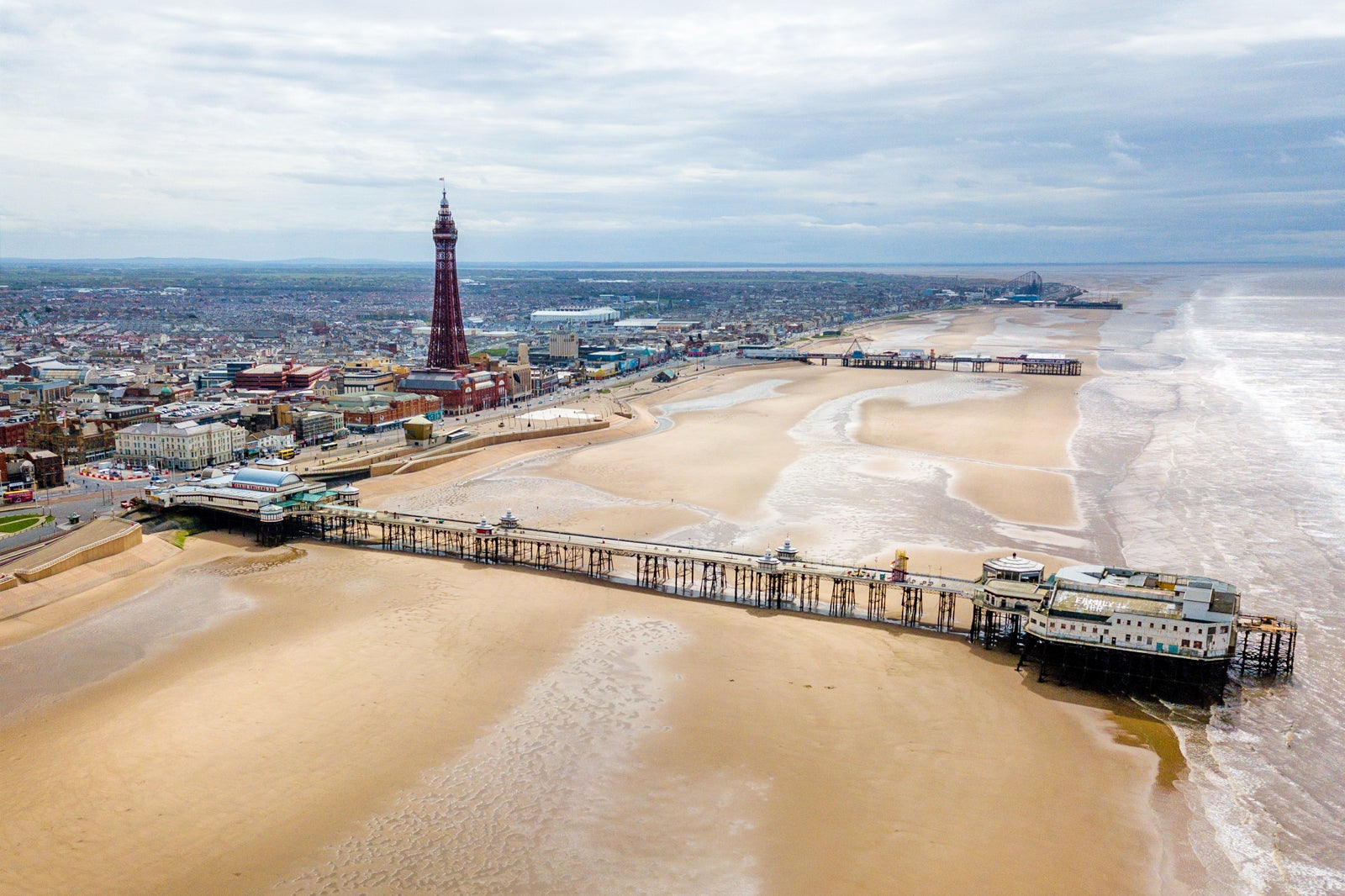 Venetian Carousel
Location: North Pier Promenade, Blackpool FY1 1NE, UK
Open: 24/7
Phone: +44 1253 623304
Back to top