10 Best Things to Do After Dinner in Exeter
Explore Exeter nightlife
Exeter is full of nightlife and exciting adventures whether you're looking to enjoy a show at the theatre or simply grab a pint at one of the local pubs. The theatres are quite diverse, with offerings that range from dramatic plays and musicals to comedic performances and amateur original productions.
The pubs can be quite unique and offer experiences you won't find elsewhere, such as a Victorian theme. Be sure to try out some of the 10 best things to do after dinner in Exeter.
1
The Exeter Brewery
Grab a local brew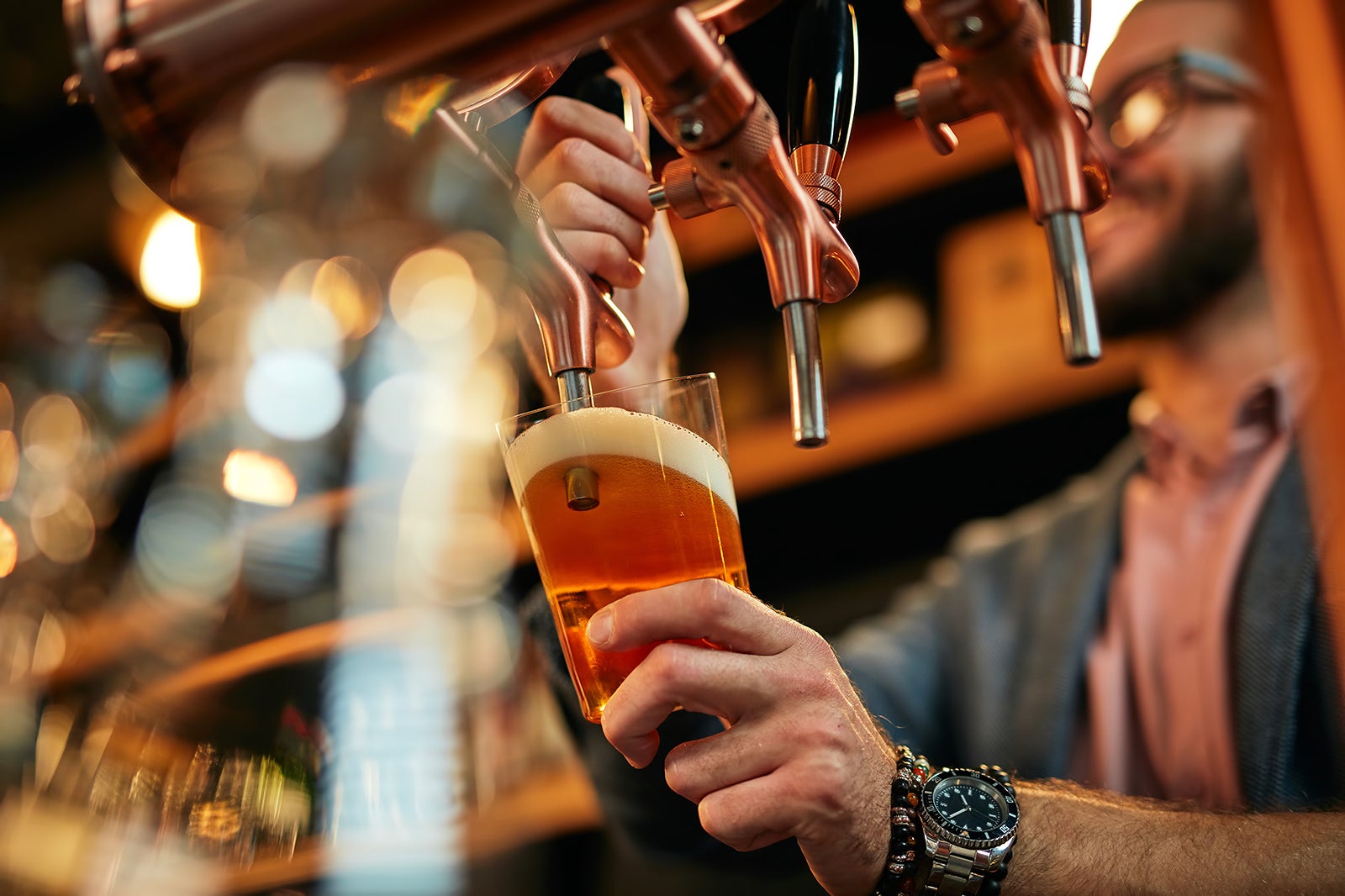 The Exeter Brewery is a popular destination to take a brewery tour, share a pint of local brew with your pals, and enjoy a hearty pie or pizza. The commitment to crafting quality beer is at the centre of their mission, so you'll know you're getting the best when you sit down at a taproom table. Although Exeter's own brew is the only beer served on tap, you'll still find an impressive selection available, allowing you to try all sorts of varieties.
You can sit inside or outside, but the outdoor seating is especially popular when weather permits. It's located by the tracks east of River Exe, so you can relax while watching the trains go by.
Location: Cowley Bridge Rd, Exeter EX4 4NX, UK
Open: Monday–Wednesday from 8 am to 5.30 pm, Thursday–Friday from 8 am to 9 pm, Saturday from 10 am to 5 pm (closed on Sundays)
Phone: +44 (0)1392 259059
2
Artigiano Espresso and Wine Bar
Enjoy a refined evening with wine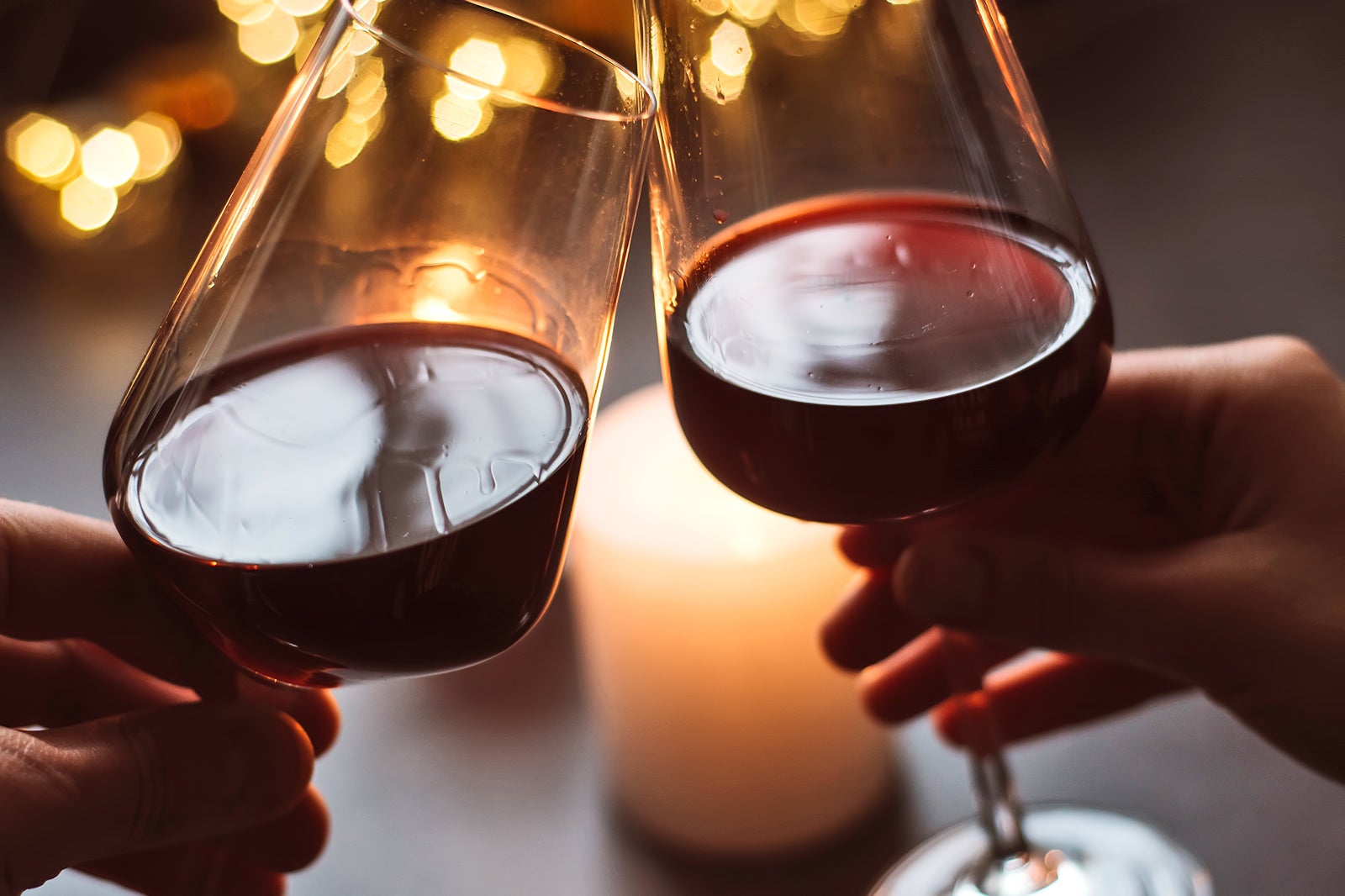 Artigiano Cafe Bar is a wine bar that offers a wide variety of bottles to choose from, in addition to its signature coffee that Artigiano is known for. The coffee is available for purchase for home use by day, but the sunset turns this High Street coffee shop into a refined and elegant wine bar that not only features high-end wines but craft beers and cocktails as well.
You'll also find DJ sessions are common most nights, adding a satisfying ambience to the entire experience while you enjoy your beverages.
Location: 248 High St, Exeter EX4 3PZ, UK
Open: Monday–Wednesday from 7.30 am to 11 pm, Thursday–Friday 7.30 am to midnight, Saturday 8.30 am to midnight, Sunday 9 am to 6 pm
Phone: +44 (0)1392 499169
3
Exeter Cavern
Dive off the stage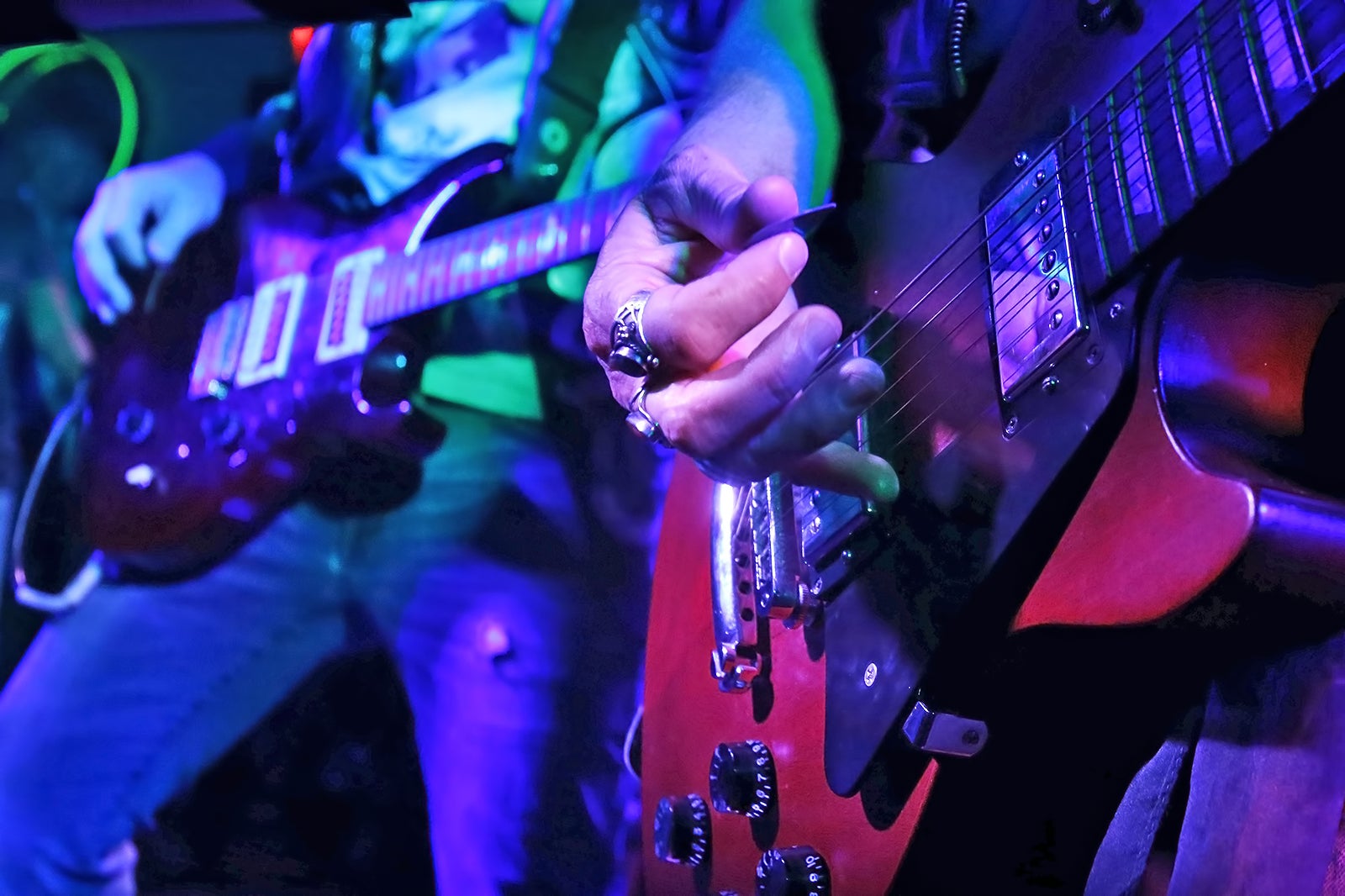 Exeter Cavern is a popular live music venue in the heart of the city centre that encourages crowd interaction and highlights both local Exeter acts and international performers. When you attend a show here, you won't find fancy stadium seating.
Instead, you'll find that the performers and the crowd are nearly on the same level, which makes stage diving easy if you're planning on seeing a punk band. Punk music is especially popular since that's how the venue got its start, but you'll find several genres putting on shows that can be just as entertaining.
Location: 83-84 Queen St, Exeter EX4 3RP, UK
Open: Box office open Monday–Saturday from 11 am to 5 pm (closed on Sundays)
Phone: +44 (0)1392 495370
4
Exeter Northcott Theatre
See a live theatre performance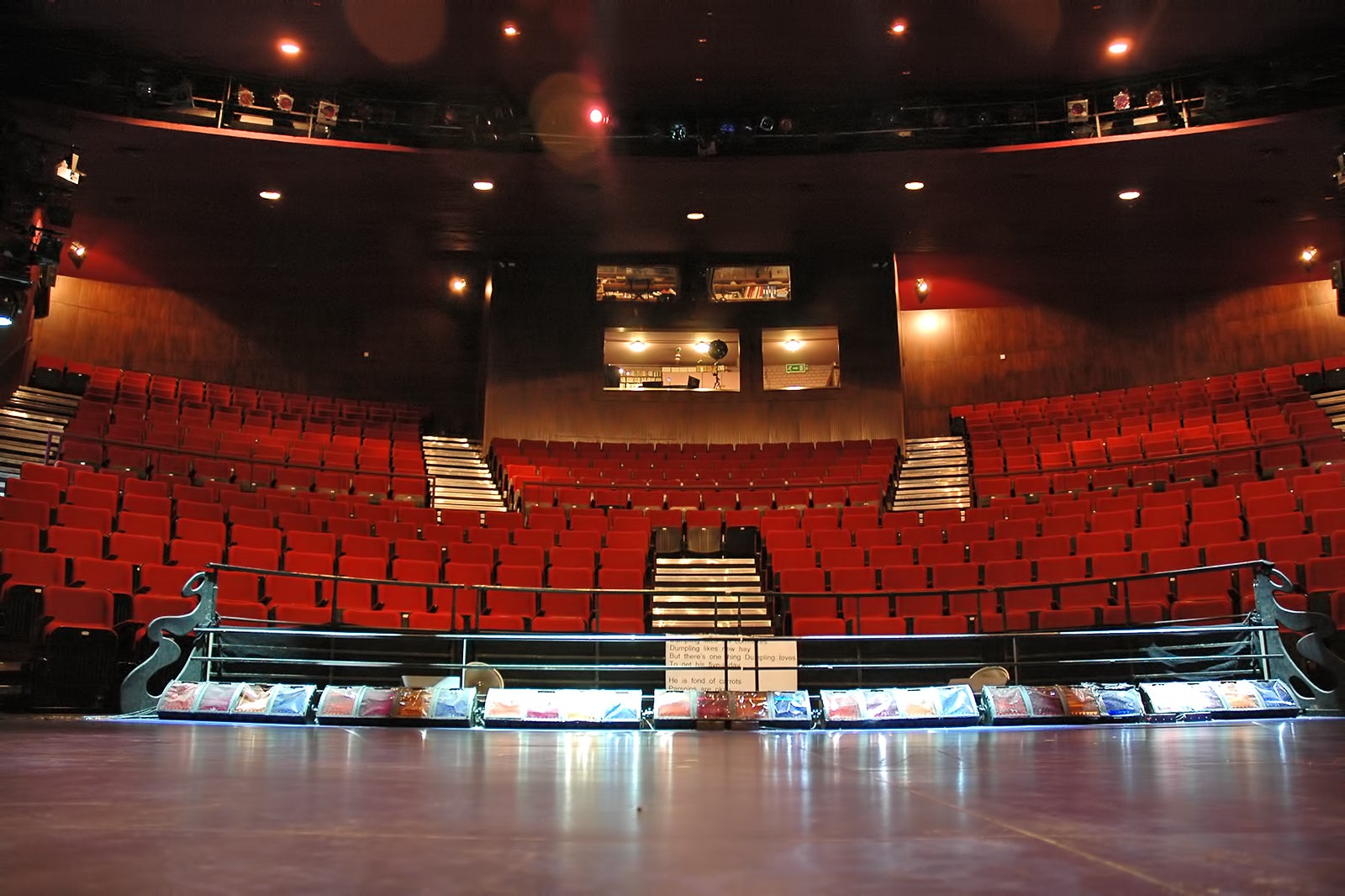 Exeter Northcott Theatre is the flagship theatre for the city and features a massive variety of performances that range from dramas and musicals to comedy routines. When you're searching for a show to enhance your holiday, you'll find typical theatre offerings in addition to dancing performances and even family-oriented shows.
The stage plays are certainly popular but enjoy something particularly refined by booking tickets to an opera. You'll find this theatre on the southern edge of the University of Exeter campus.
Location: Stocker Rd, Exeter EX4 4QB, UK
Phone: +44 (0)1392 726363
photo by Exeter Northcott (CC BY-SA 3.0) modified
5
Board
Play a tabletop game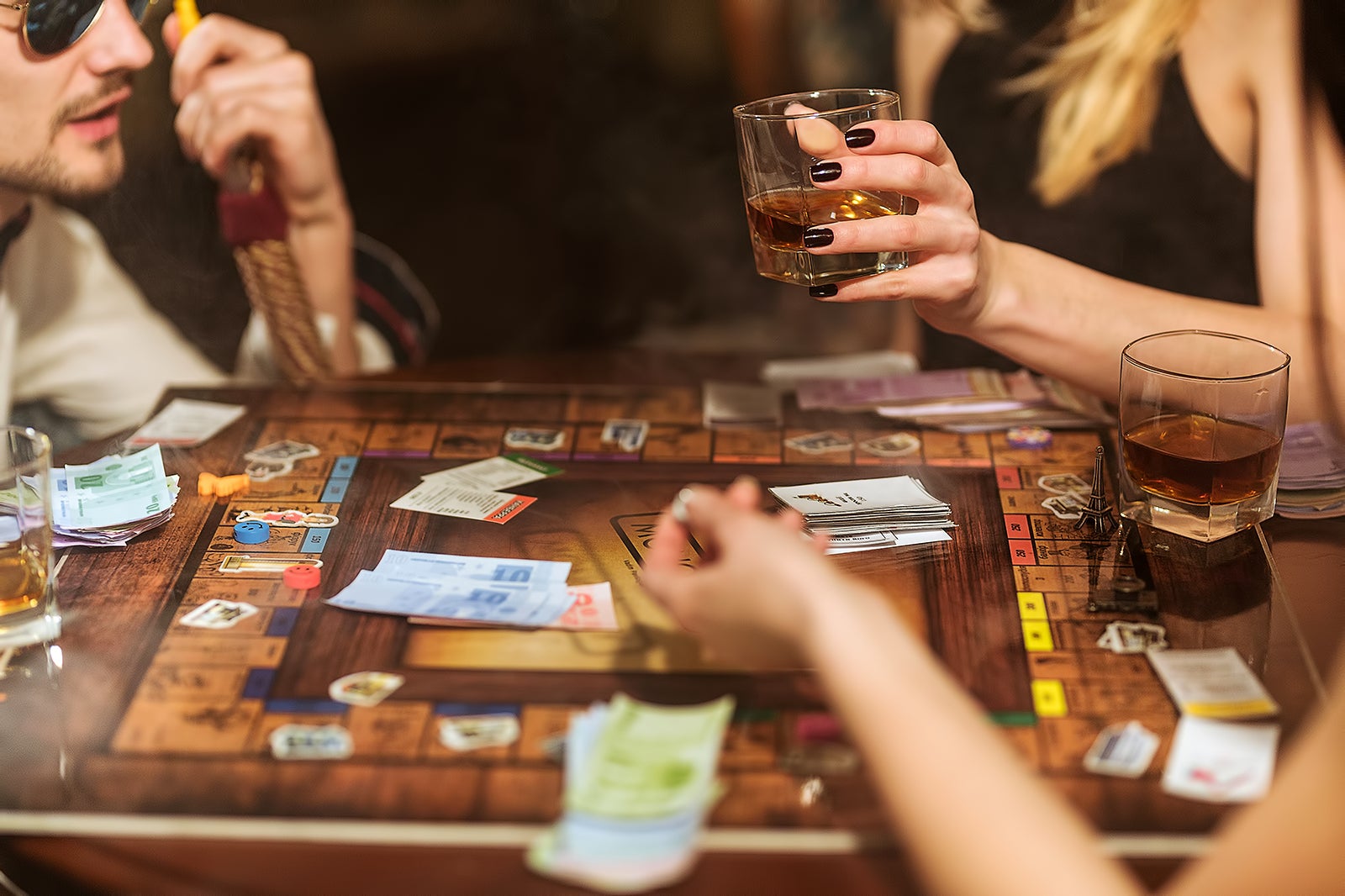 Board serves up all the offerings of typical pubs, but with the addition of more than 350 board games that you can play with your friends over dinner and drinks. The games themselves are part of a massive library that visitors are free to take and play during their time at Board.
You'll find several different genres, including classic family board games, party games and even role-playing games. You might even find a new favourite game, as the servers are happy to make recommendations for games and help you with the rules for unfamiliar ones. Board is just a short walk away from the iconic Exeter Cathedral, near the city centre.
Location: 79 South St, Exeter EX1 1EQ, UK
Open: Daily from 11 am to 10 pm
Phone: +44 (0)1392 791396
6
Cygnet Theatre
Attend a high-end theatre performance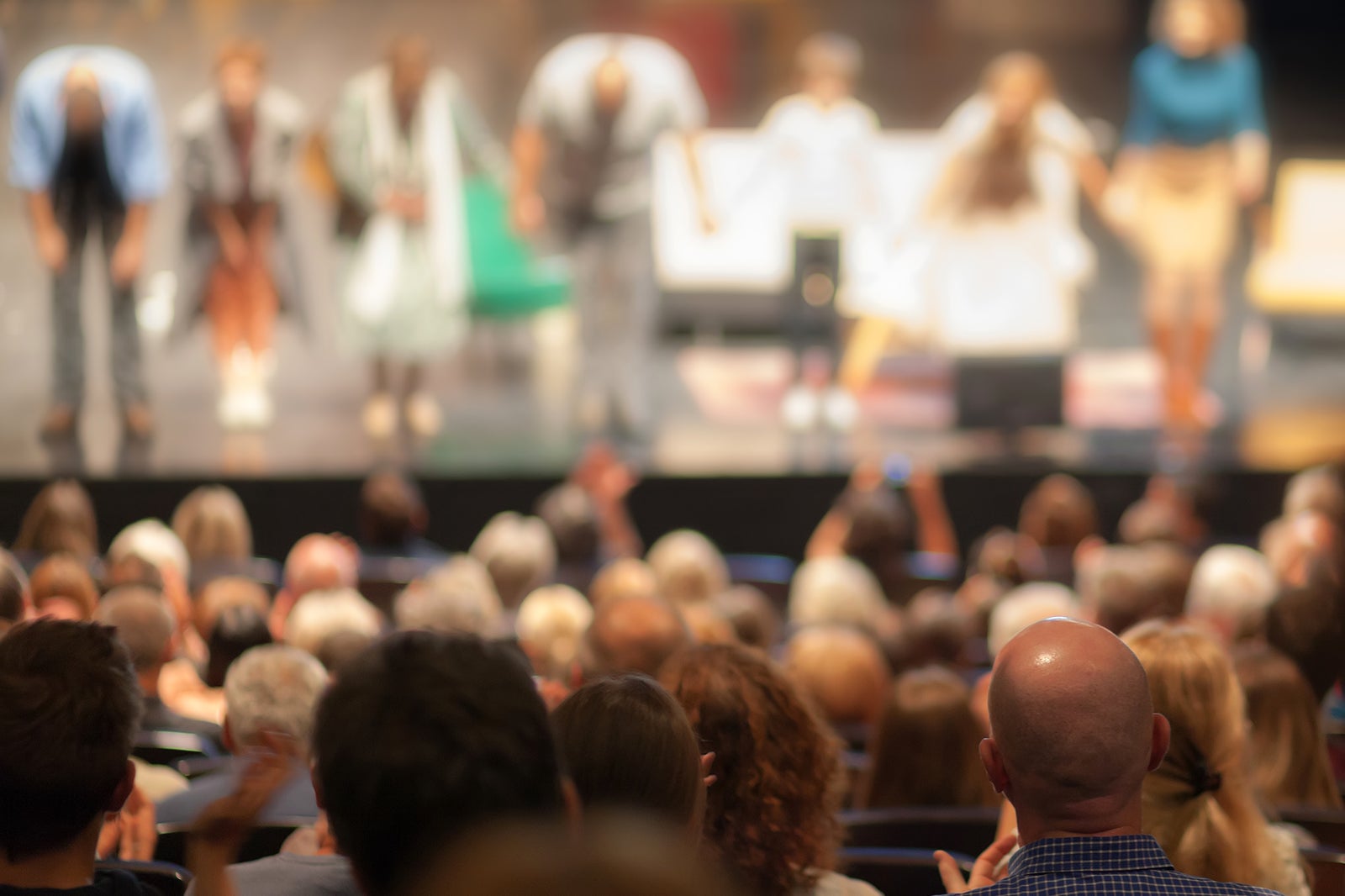 Cygnet Theatre is both a performing arts venue and a training theatre for aspiring performers, with a focus on both classical and contemporary performances. This is a venue that takes itself seriously to help actors develop the individual qualities that make them unique, and when you see a performance, you'll be able to see that individuality shine.
Most of the performances are plays and musicals, and you'll find a mix of classic favourites and new, original works that haven't been performed anywhere else before. It's easy to get to as well, being just a short distance from Exeter Quayside on the north side of the river.
Location: Friars' Gate, Exeter EX2 4AZ, UK
Open: Monday–Friday from 9 am to 6 pm (closed on weekends)
Phone: +44 (0)1392 277189
7
Exeter Phoenix
Catch a contemporary show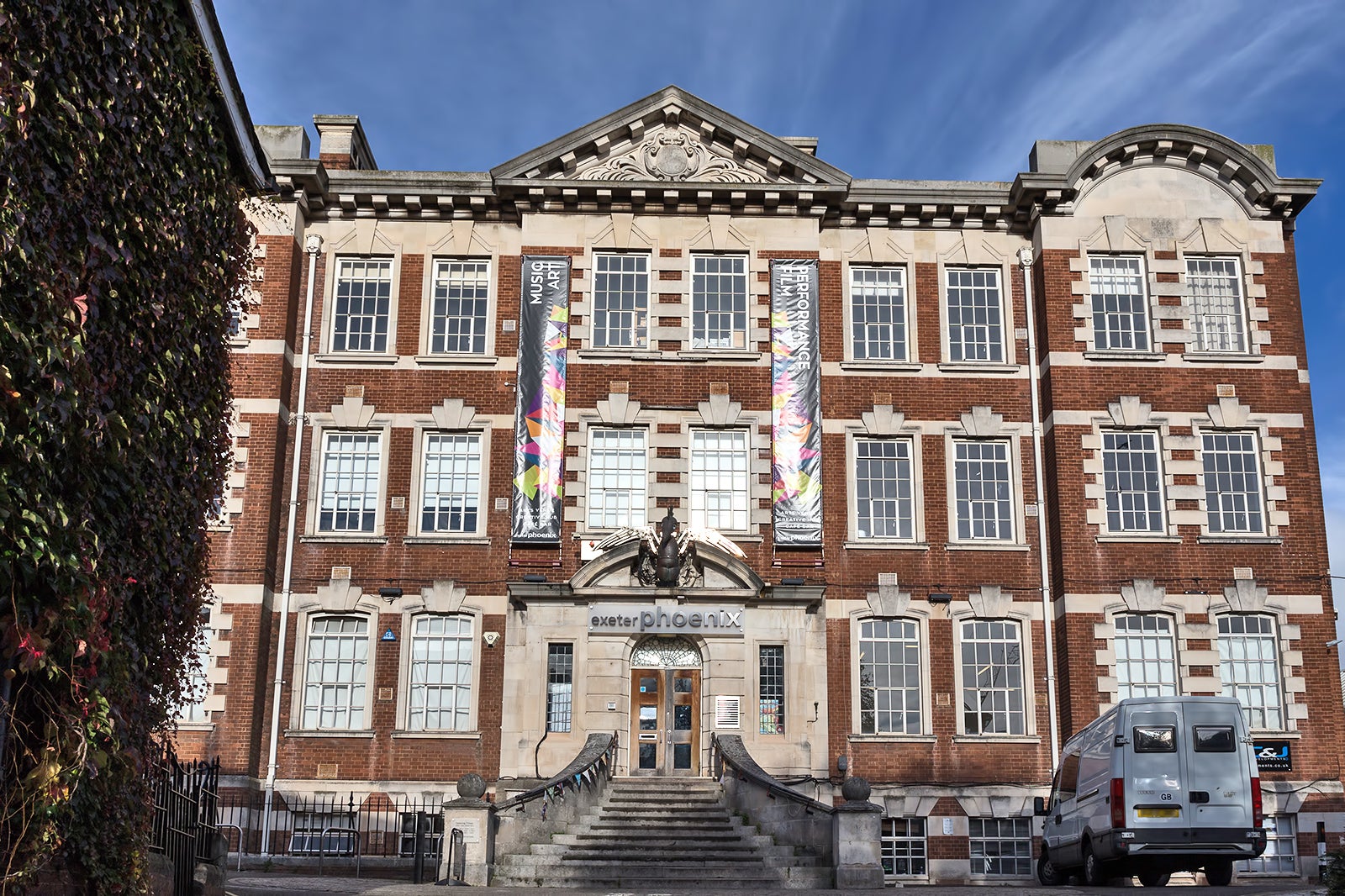 Exeter Phoenix is a top area destination for contemporary art that ranges from musical performances to indie films and visual arts. You can see the gallery spaces or catch a show in the venue located on the southwestern edge of the gardens around Exeter Castle in a large, brown brick building.
Try to visit during the specified points of the day in which the metal phoenix sculpture in the building stands up and extends its wings in a breathtaking display that makes it look alive.
Location: Gandy St, Exeter EX4 3LS, UK
Open: Monday–Saturday from 9.30 am to 11 pm, Sunday from 10 am to 11 pm
Phone: +44 (0)1392 667080
photo by Pymouss (CC BY-SA 4.0) modified
8
Exeter Barnfield Theatre
Enjoy theatre in a historical setting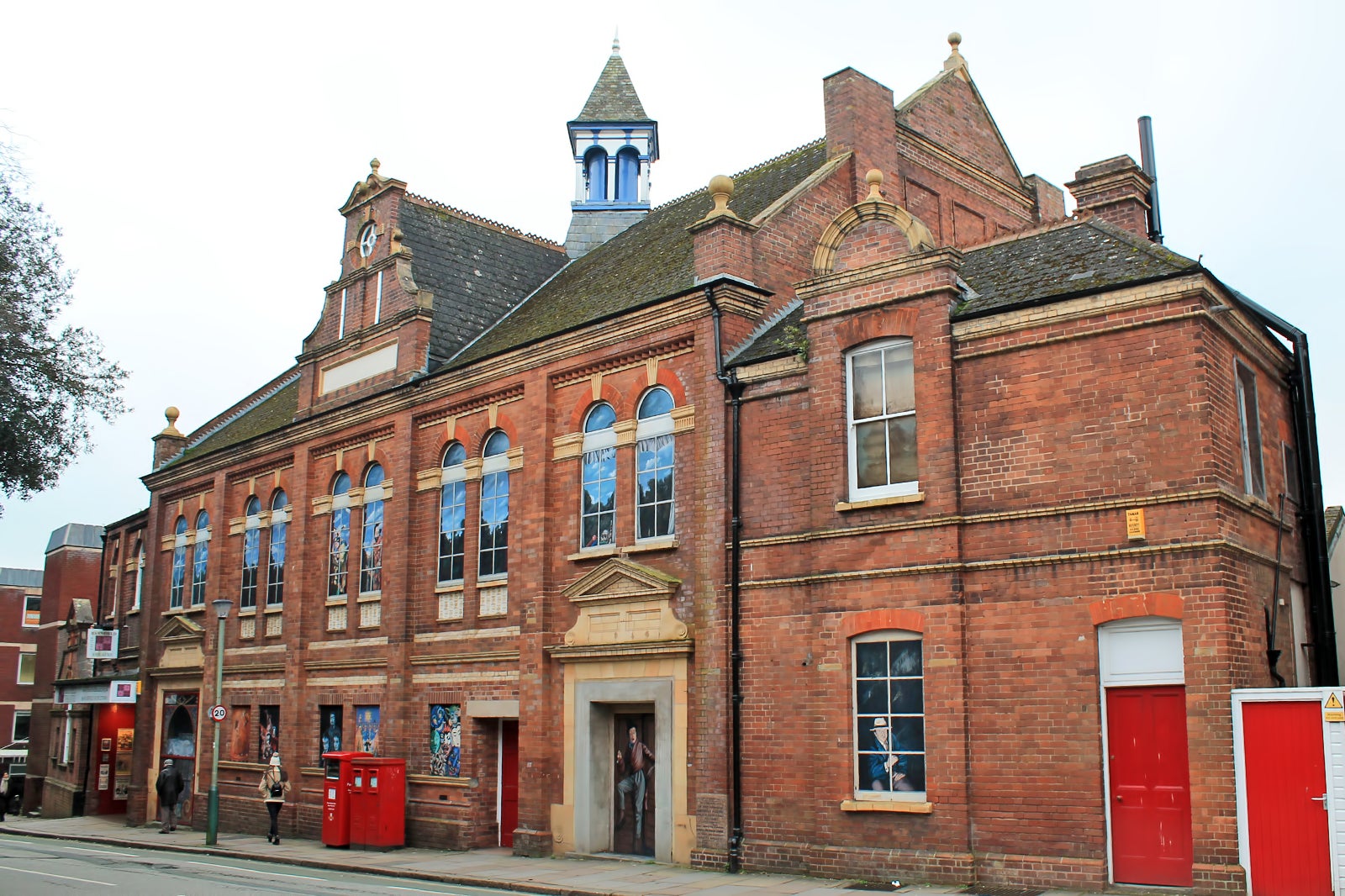 Barnfield Theatre is a historic theatre that hosts both amateur and professional theatrical companies in a modest auditorium that seats 289 people. The building itself is about a mile out from the city centre and dates back to the late 19th century, but it wasn't converted into a theatre until the 1970s.
You can still see its historical charm when you visit, though the star of the show here is always going to be found on the stage. You'll find a wide variety of programming available, so you can enjoy several genres of work.
Location: Barnfield Rd, Exeter EX1 1SN, UK
Phone: +44 (0)1392 271808
photo by Simon Cobb (CC0 1.0) modified
9
Doctor Ink's Curiosities
Enjoy the night Victorian-style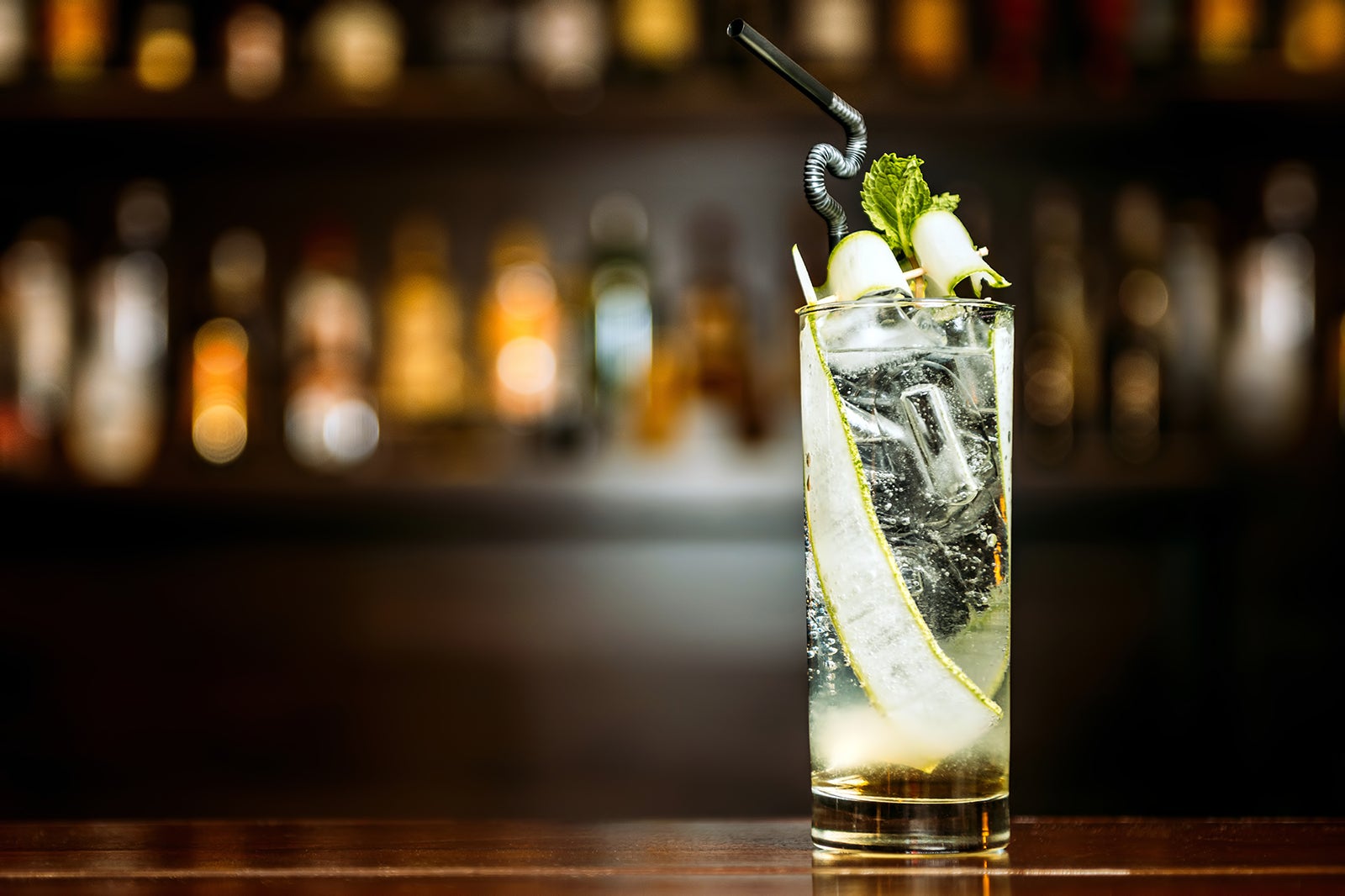 Doctor Ink's Curiosities is a cocktail bar that sports a uniquely Victorian aesthetic that makes it feel like a modern apothecary, albeit much more fun with no corset required.
Found on the north side of the Quay, you'll find a wide variety of cocktails featuring unique combinations that have made impressions on local patrons and magazine journalists alike. The owners of this establishment have a keen eye for detail that's reflected in their incredible concoctions, as they carefully consider the perfect mix of alcohol, syrup, fruit and bitter.
Location: Customs House, 43 The Quay, Exeter EX2 4AN, UK
Open: Wednesday–Thursday from 1 pm to 7.30 pm, Friday–Saturday from 1 pm to 8 pm, Sunday from 1 pm to 7 pm (closed on Mondays and Tuesdays)
Phone: +44 (0)1392 491695
10
Exeter Comedy Grove
Have a laugh at a comedy club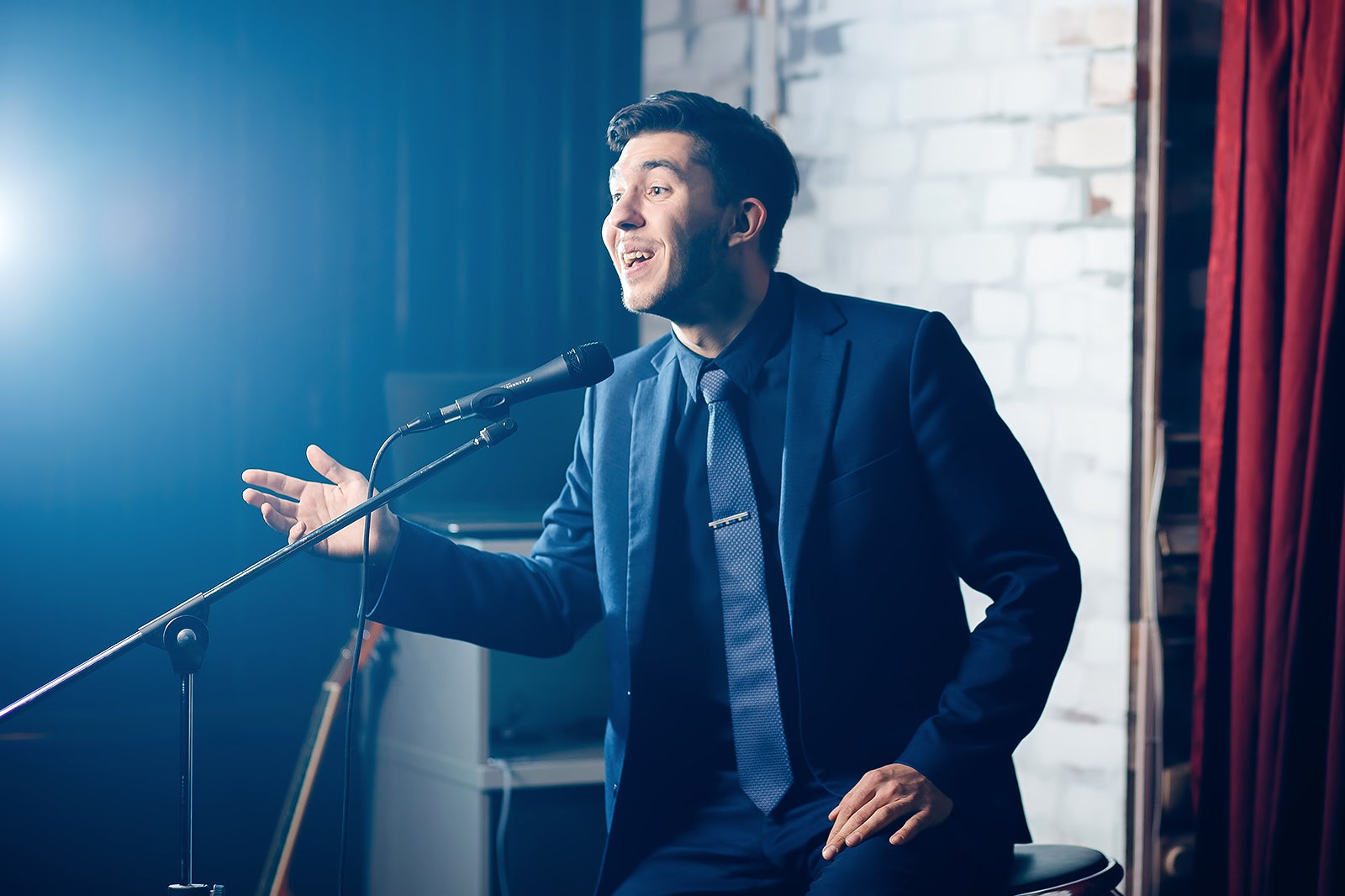 Exeter Comedy Grove is a popular comedy club that strives to bring the best in stand-up comedy that you can enjoy, from big names to up-and-comers. Many of the acts here are performed by TV names that you're sure to recognise, though some of the clubs best acts have come from new talent.
When you visit, you could be a part of history by seeing a performance by a rookie comedian who grows to become a top name in comedy. You'll find this establishment by the University of Exeter on the north side of town.
Back to top