The Fusilier Museum is a military museum showcasing the accomplishments and history of the iconic Lancashire Fusiliers, a line infantry regiment with 280 years of history. You'll also find exhibits showcasing the Royal Regiment of Fusiliers, the organization founded when the Lancashire Fusiliers were merged with the other Fusilier groups.
If you're interested in history, you'll learn a lot from this comprehensive museum experience. The museum is family friendly as well, so don't hesitate to bring the kids along. It takes about 2 or 3 hours to see everything the museum has on offer if you really dive into each of the exhibits.
The Fusilier Museum in Manchester - one of the highlights of 10 Best Museums and Galleries in Manchester (Read all about Manchester here)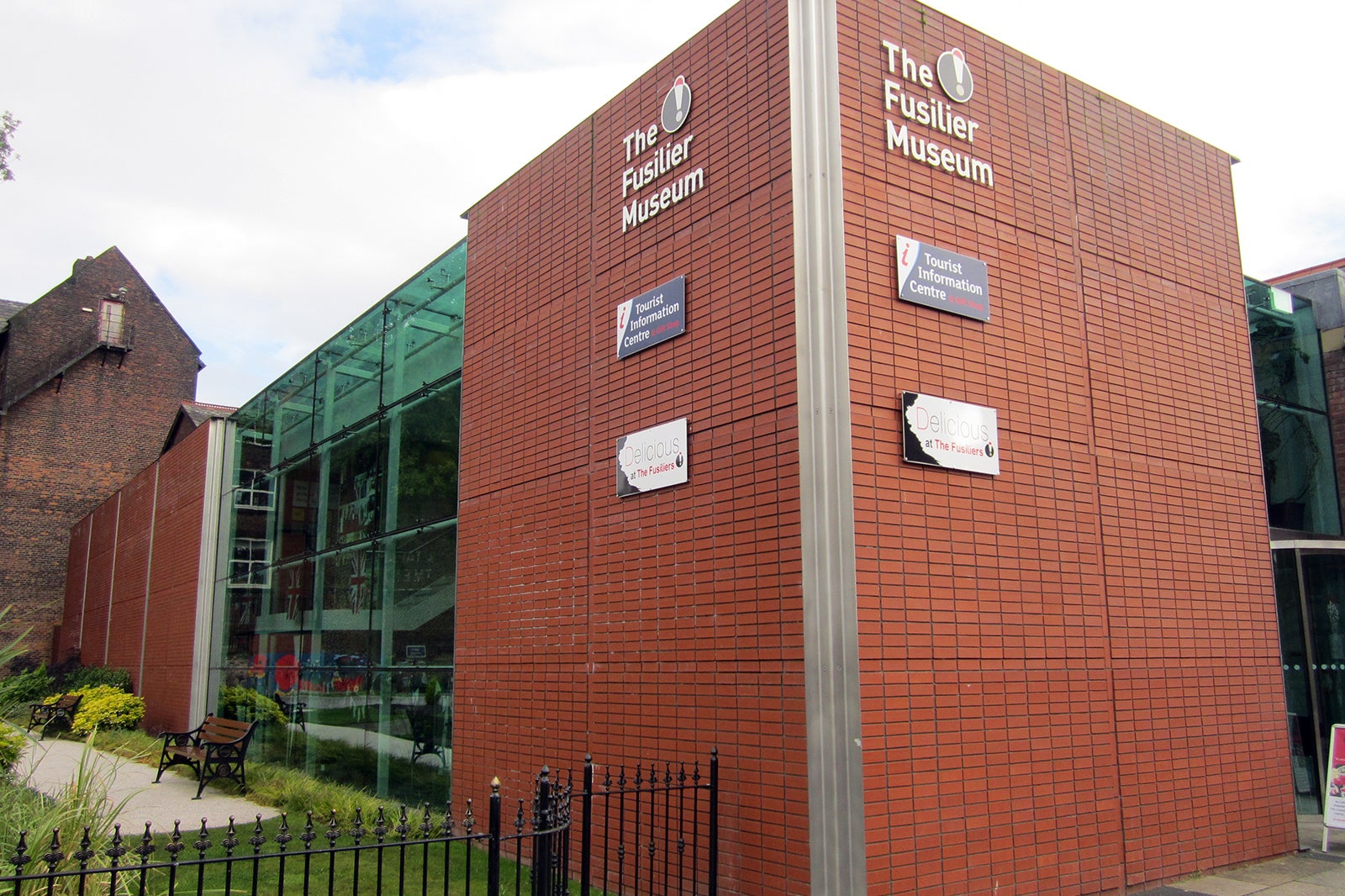 The Fusilier Museum highlights
One of the best aspects of The Fusilier Museum is how it manages to tell a fascinating story dating from 1688 to 1968, the time when the Lancashire Fusiliers was active. Even then, the story doesn't end, however, as more recent accomplishments by the Royal Regiment of Fusiliers are highlighted as well.
The Victoria Cross is the highest award in the British honours system that's only awarded for displaying valour in the face of the enemy, and this museum holds 5 of them, all awarded to Fusiliers who served during the First World War.
Good to know when visiting The Fusilier Museum
The Lancashire Fusiliers are just 1 of several Fusilier groups, and each of them has their own museum. To get the full picture, you may want to consider visiting the other members of this museum family in Alnwick Castle, Warwick and the Tower of London.
When you head to this museum, keep in mind that you won't find any parking on-site. The East Lancashire Railway offers the closest parking, but you can also park at Bury Interchange and Q Park. Fortunately, you'll find that the museum is completely accessible for people with disabilities, with ramps and lifts to every section of the museum.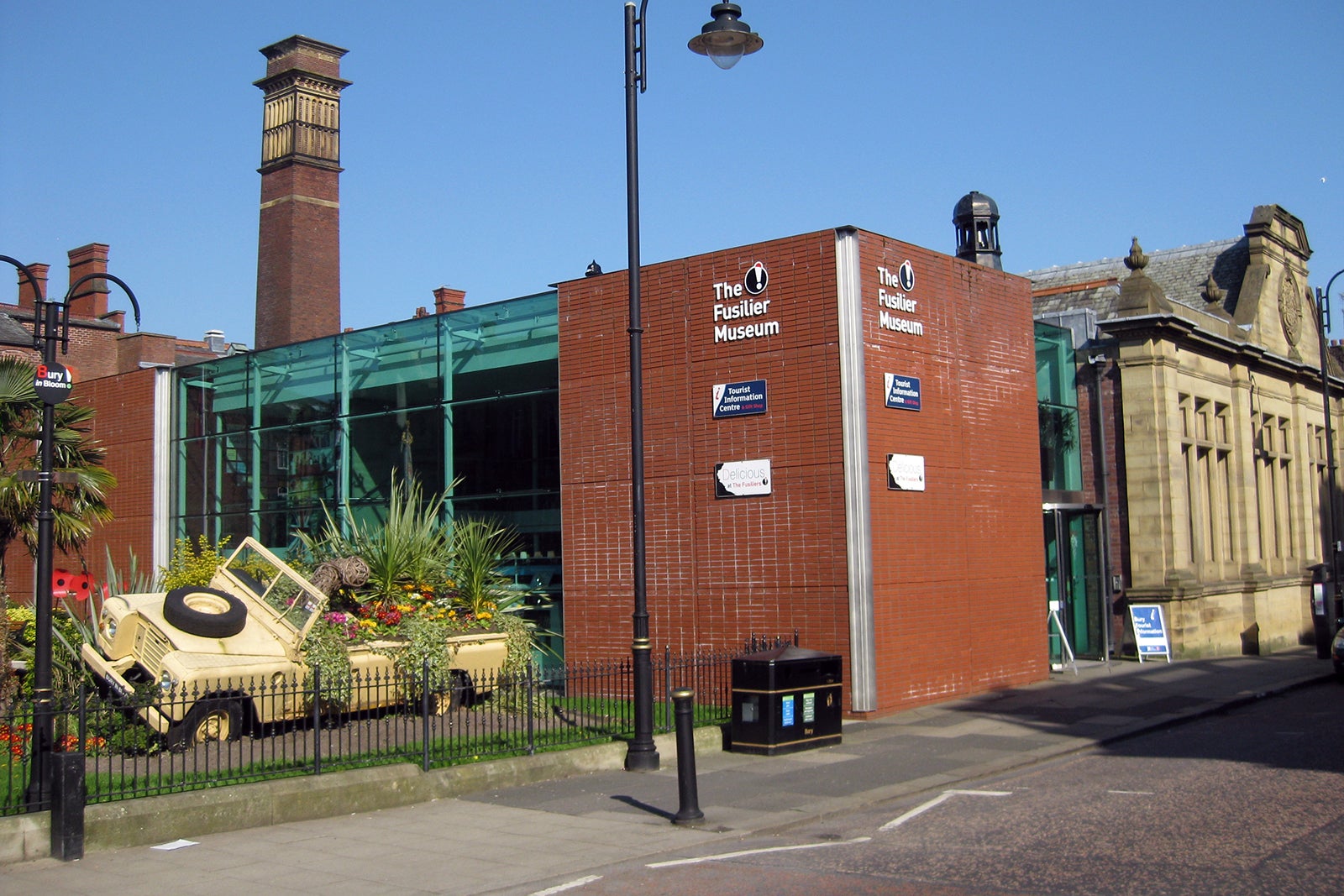 The Fusilier Museum in Manchester
Location: Moss St, Bury BL9 0DF, UK
Open: Monday–Saturday from 10 am to 4 pm (closed on Sundays)
Phone: +44 (0)1617 638950
Back to top