The Big One is a steel rollercoaster located at Blackpool's Pleasure Beach. Only a few rides could take on a moniker such as 'The Big One', yet Blackpool's largest coaster steps up brilliantly. Standing over 65 metres above sea level, this hyper coaster is plenty big.
Since May 1994, The Big One has thrilled Pleasure Beach-goers. When it opened, it was the tallest coaster in the UK and in the world. Don't forget to say 'cheese' for your in-ride photo as you are whipping around tight bends and through the dimly lit tunnel.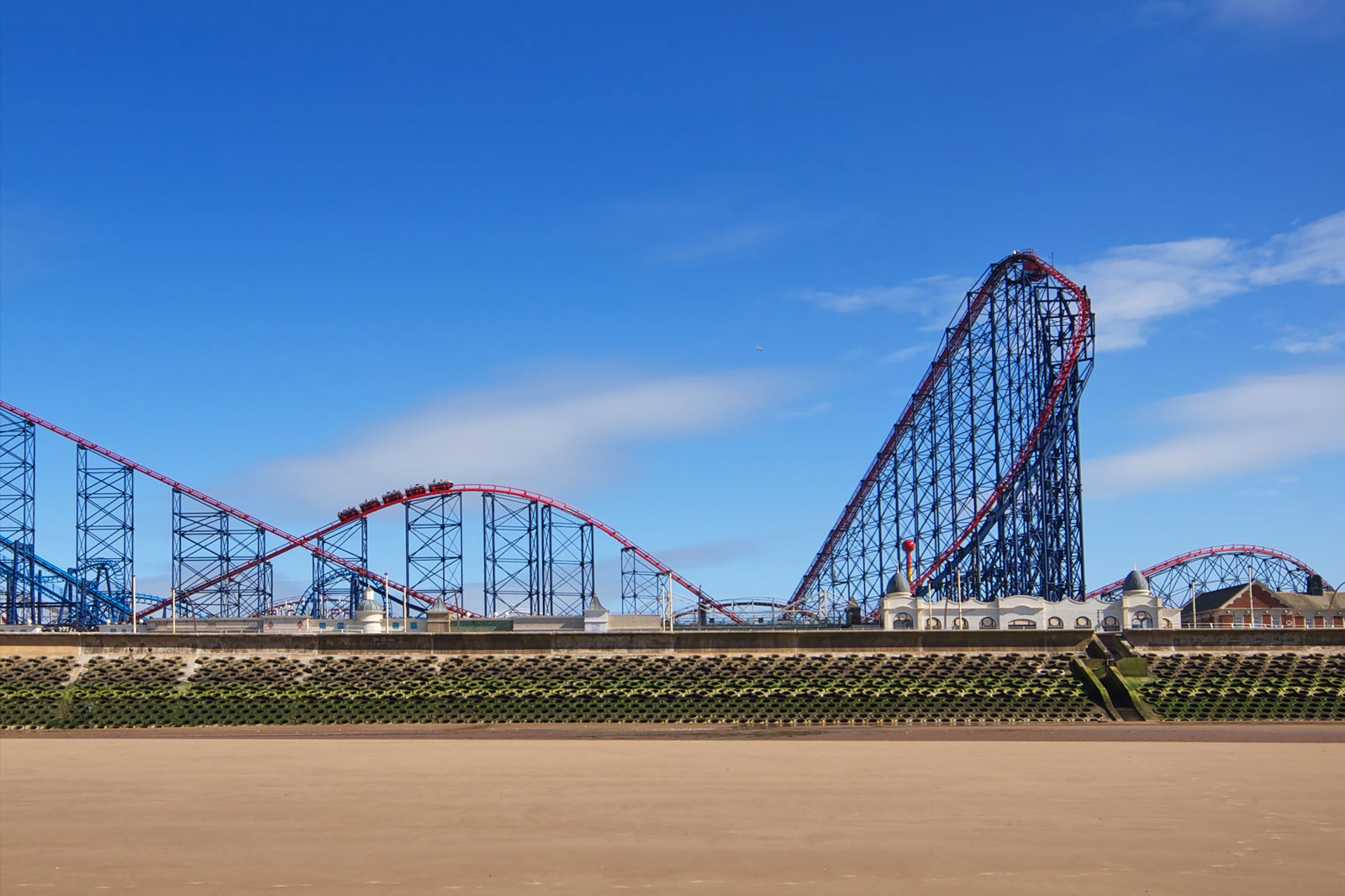 The Big One highlights
You'll experience speeds upwards of 85 mph with a 62-metre drop and turns that hit 3.5 Gs. The ride lasts a full 3 minutes as you travel over 1,600 metres. This towering blue monster can be seen for miles around with its classic white and red accent colours on each train.
The moment you're strapped in and hear the siren, you know the adventure is about to begin. The slow click of the chain lift will increase your anticipation and delight of the drop that awaits you. The Big One has been dishing out rides to adrenaline junkies for almost 30 years.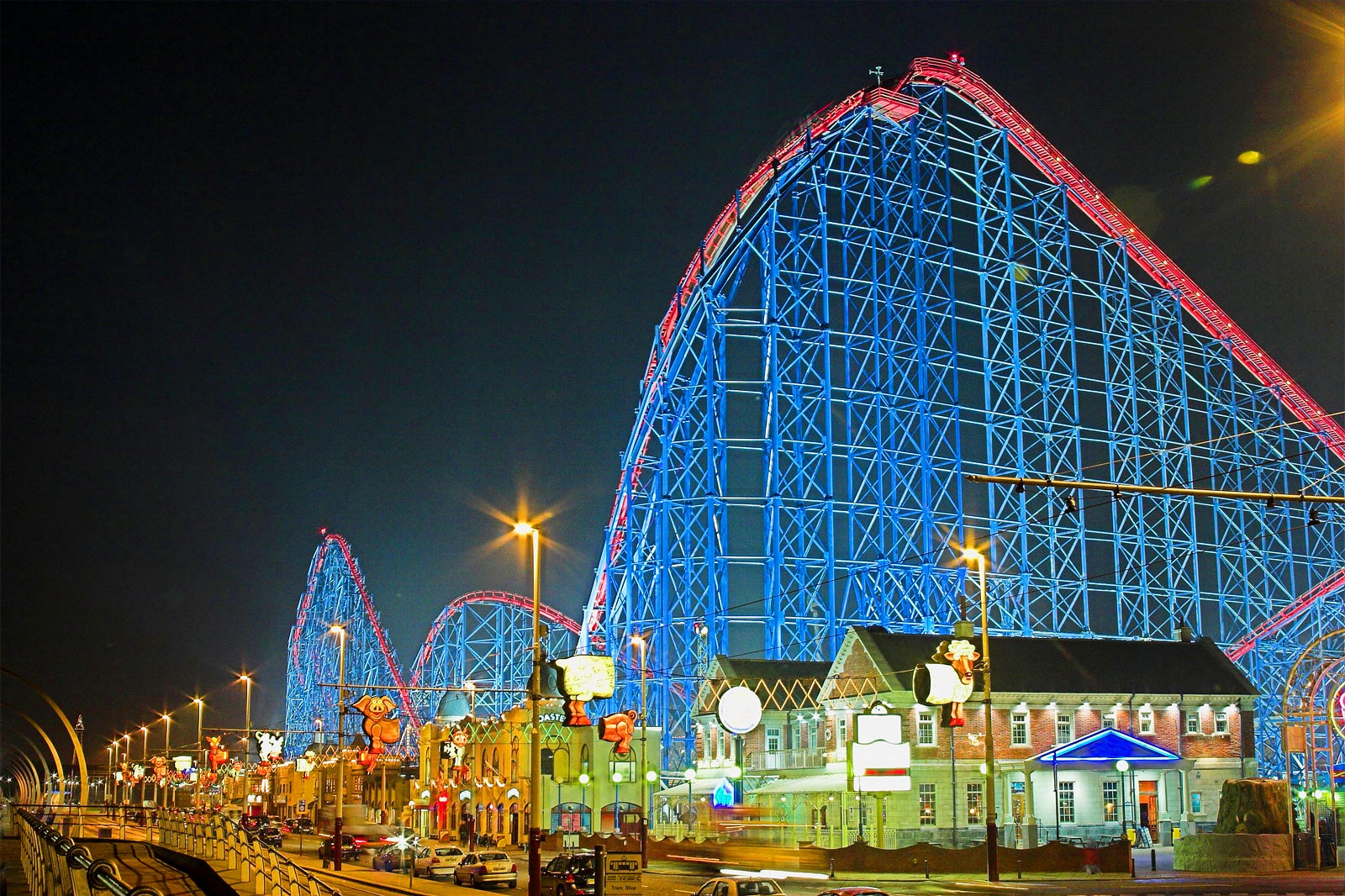 Good to know when visiting The Big One
The Big One is a rollercoaster in Blackpool's Pleasure Beach and admission into the amusement park is required for you to have access to The Big One. A wristband or Ride Tickets may be required. Riders must be 132 cm tall to ride.
The Big One is easy to spot because it is epically tall, but you can get to it by heading towards the coastal side of Pleasure Beach. Public transport is a great way to reach Pleasure Beach because there are tram and bus stations directly at the park, and there's plenty of parking onsite if you would prefer to drive.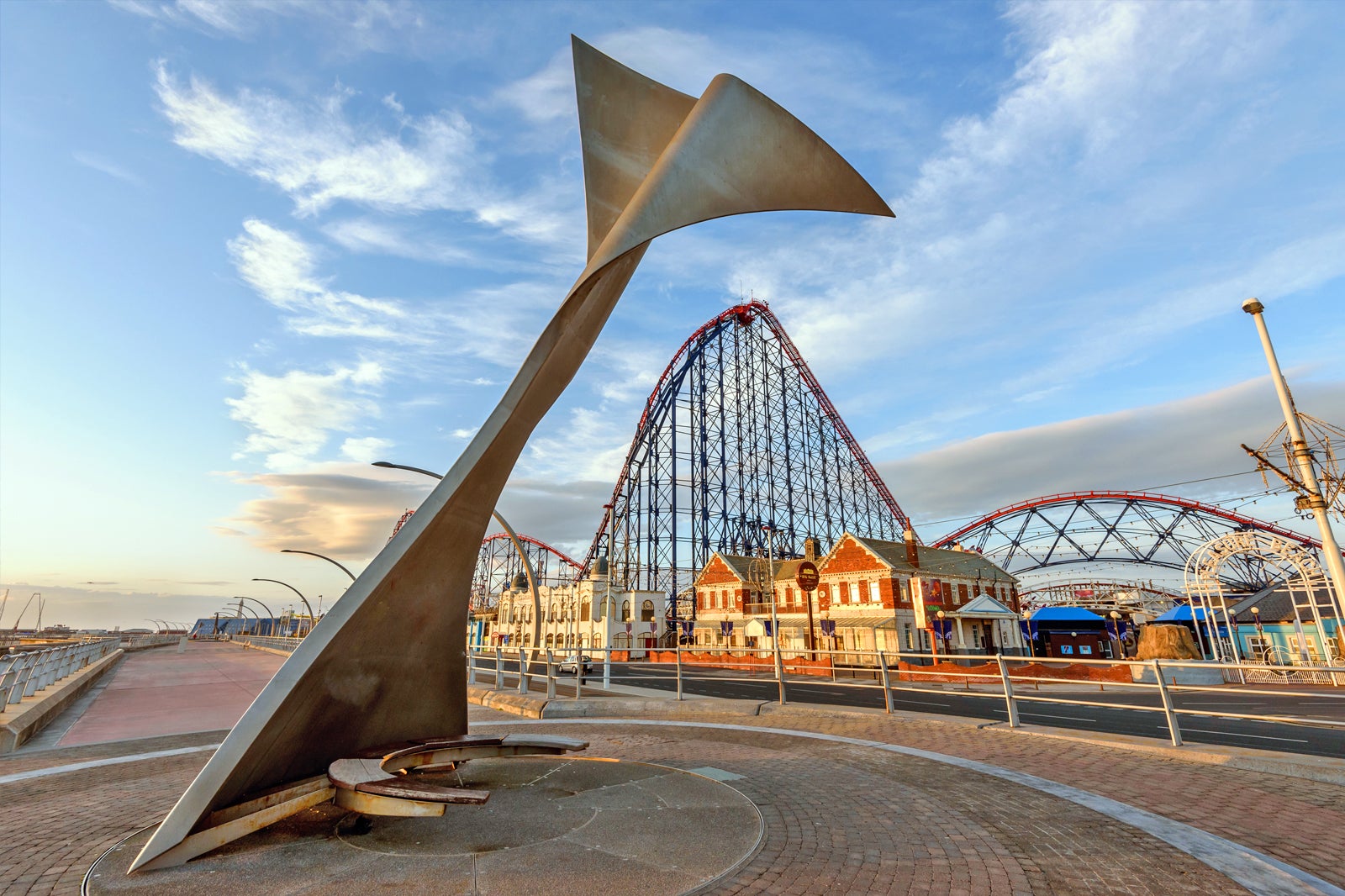 The Big One
Location: 525 Ocean Boulevard, Blackpool FY4 1EZ, UK
Open: Monday–Friday from 9 am to 5.30 pm, Saturday from 9 am to 6.30 pm, Sunday from 9 am to 5 pm
Phone: +44 (0)8712 221234
Back to top