St. Anne's Beach, situated south of Blackpool, is a seaside escape with golden sand, a traditional pier, parks and gardens. Tourists and locals gather here to enjoy the summer sun. Even if you aren't going for a swim, you can enjoy the scenery all year round by strolling past the promenade gardens. It has waterfalls, ponds with resident ducks, and many other water features.
Along the way, you'll find sheltered areas where you can take a break from the heat of the sun. Even there, you'll have relaxing views of the Ribble Estuary, which is an important habitat for wildlife. If you aren't having a summer holiday, the beach is still a refreshing place to chill. Outside of summer, you'll occasionally see kite surfers braving the cold sea.
Just minutes away from the public beach, you'll find a peaceful seaside town with a wide array of accommodation options, shopping and leisure facilities.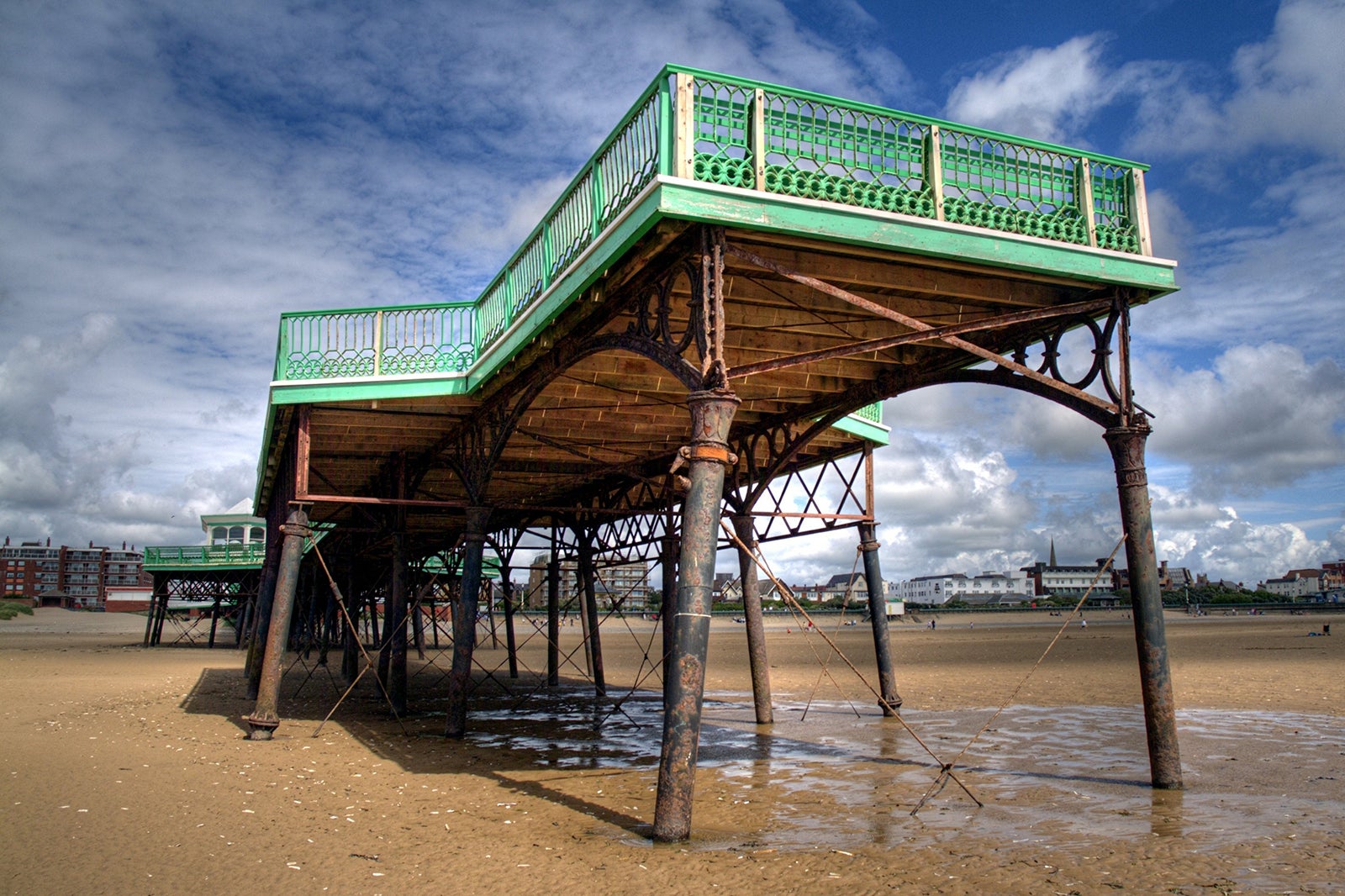 What are the highlights of St. Anne's Beach?
St. Anne's Beach is lined with pastel-coloured beach huts, which you can rent for a day. Although small, they are packed with amenities such as chairs, tables, microwaves, fridges, and electric heaters to make your beach day convenient and comfortable. You can rent these huts from 10 am to midnight.
The Victorian pier, which has been around since 1885, is another attraction worth visiting. To this day, it's bustling with life and filled with restaurants, shops and other activities that kids will like.
Just a short walk away from the main beach, you'll end up in Mini Links. This 18-hole golf course can provide hours of entertainment for travellers of all ages. It has no age, ability, or clothing restrictions, so you can head off to this fun seaside attraction if you're already nearby. Other popular attractions nearby include the paddling pool, bandstand and a waterpark for the little ones, which is accessible for free.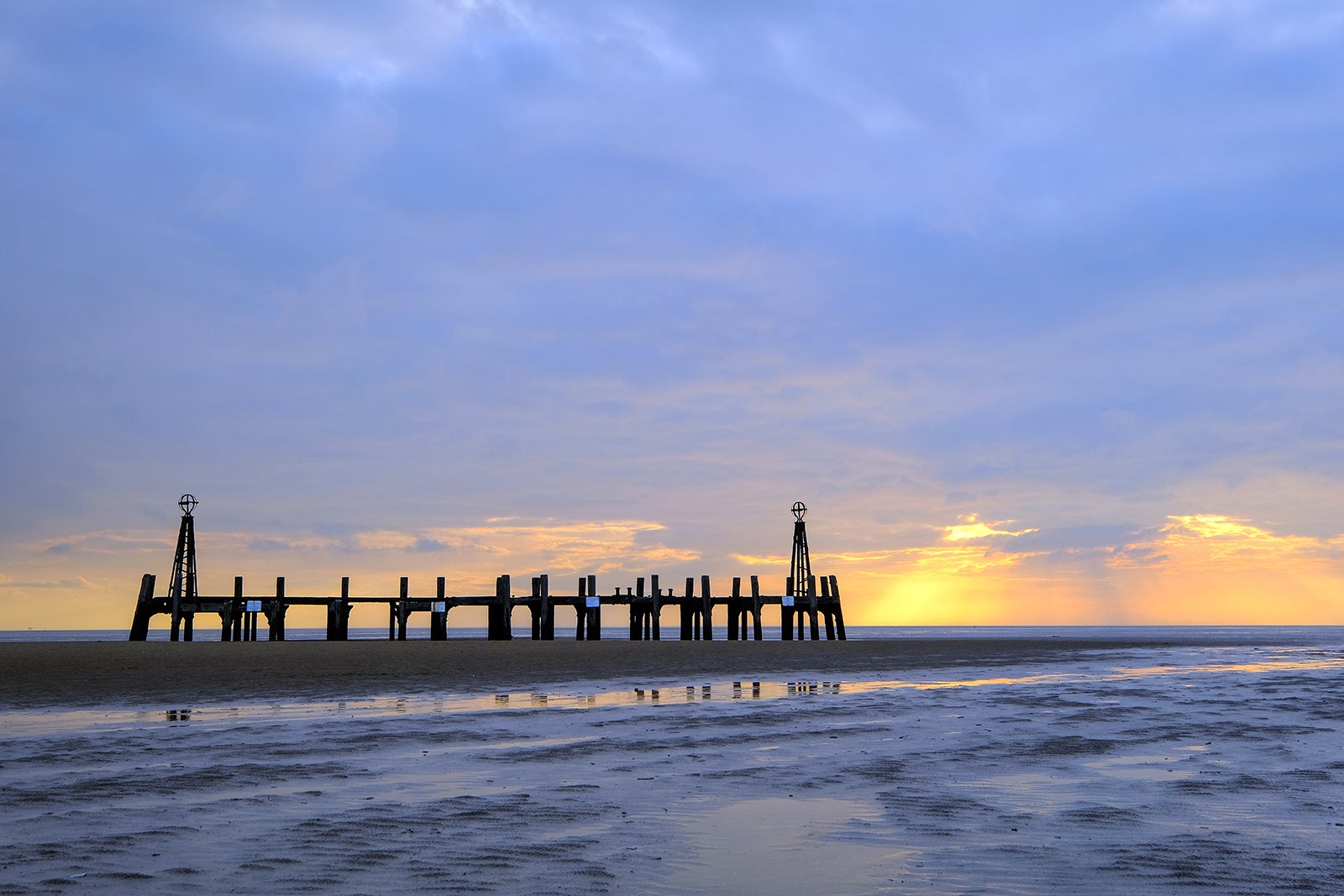 Is St. Anne's Beach dog-friendly?
Like other seaside resorts across the UK, dogs are banned from the main bathing beach during summer. The seasonal ban usually stretches from May to September. The dates may vary, so be sure to do your research beforehand as violators may be fined for not following the rules.
During the seasonal ban, you can still walk your dog outside of the main beach, but you have to keep them on a lead. Throughout the rest of the year, responsible owners are welcome to bring their dogs to the beach. Your pups can run freely on the sand dunes with you. Just don't forget to bring a poop bag to clean up after them.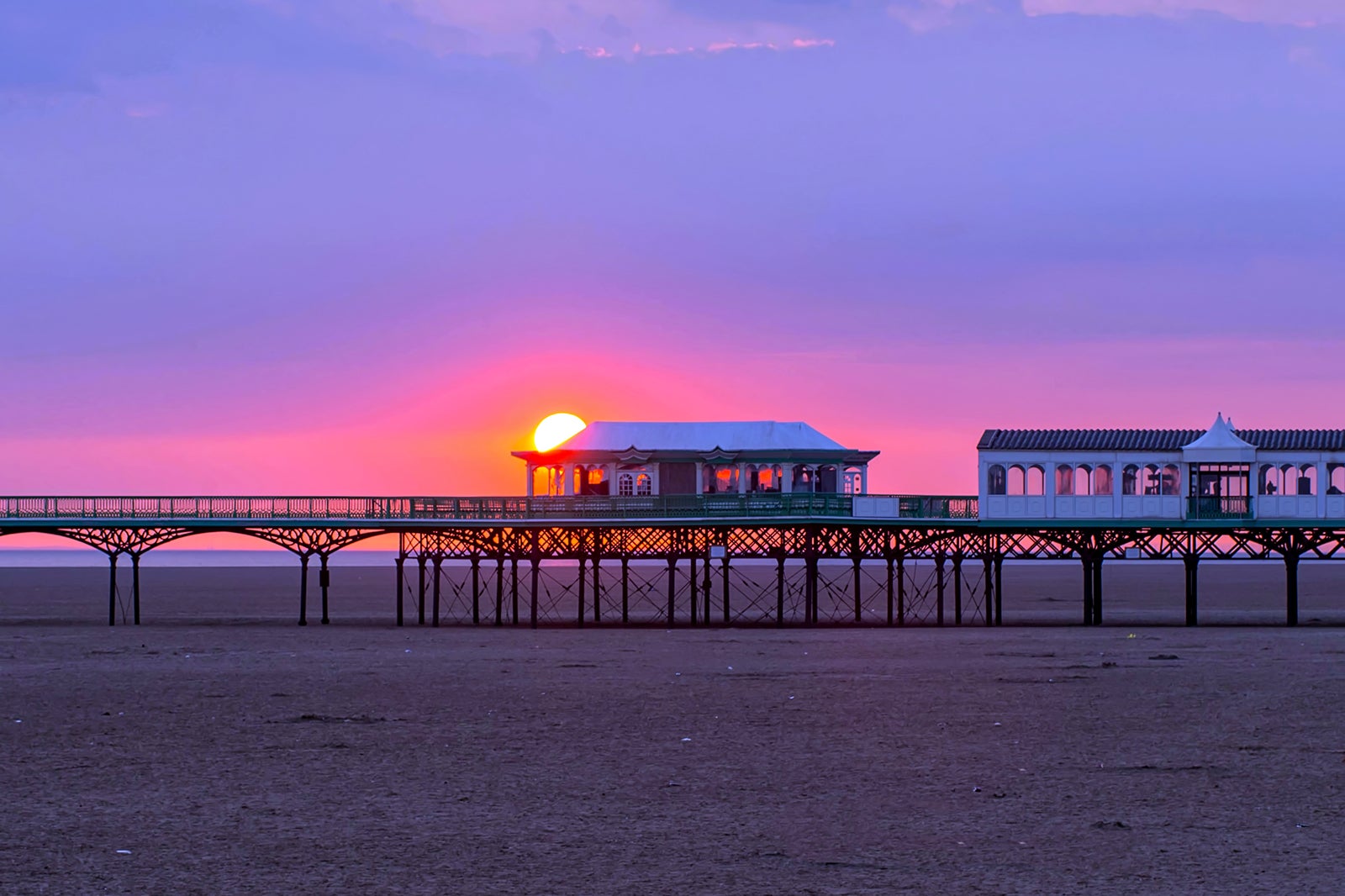 How to reach St. Anne's Beach?
You can reach St. Anne's Beach by car, bus, or rail. If you're coming from Preston station, you can hop on a train to St. Annes-on-the-Sea station, which will take about 30 minutes. From there, it's about an 11-minute walk to the public beach. You can also take a cab from the station to your hotel. This might be more convenient, especially if you have luggage and kids in tow.
If you're going to drive to the seaside town, go on the western part of the M55 before taking the A5230 Squires Gate Lane. Towards the end of this road, you'll see the beautiful coastline of St. Anne's. Take a left onto the A584, which will lead you right to St. Annes-on-the-Sea station.
There are free as well as paid parking spaces located at the front and side of the pier. Public toilets are also nearby, but you might have to pay a small fee to use them.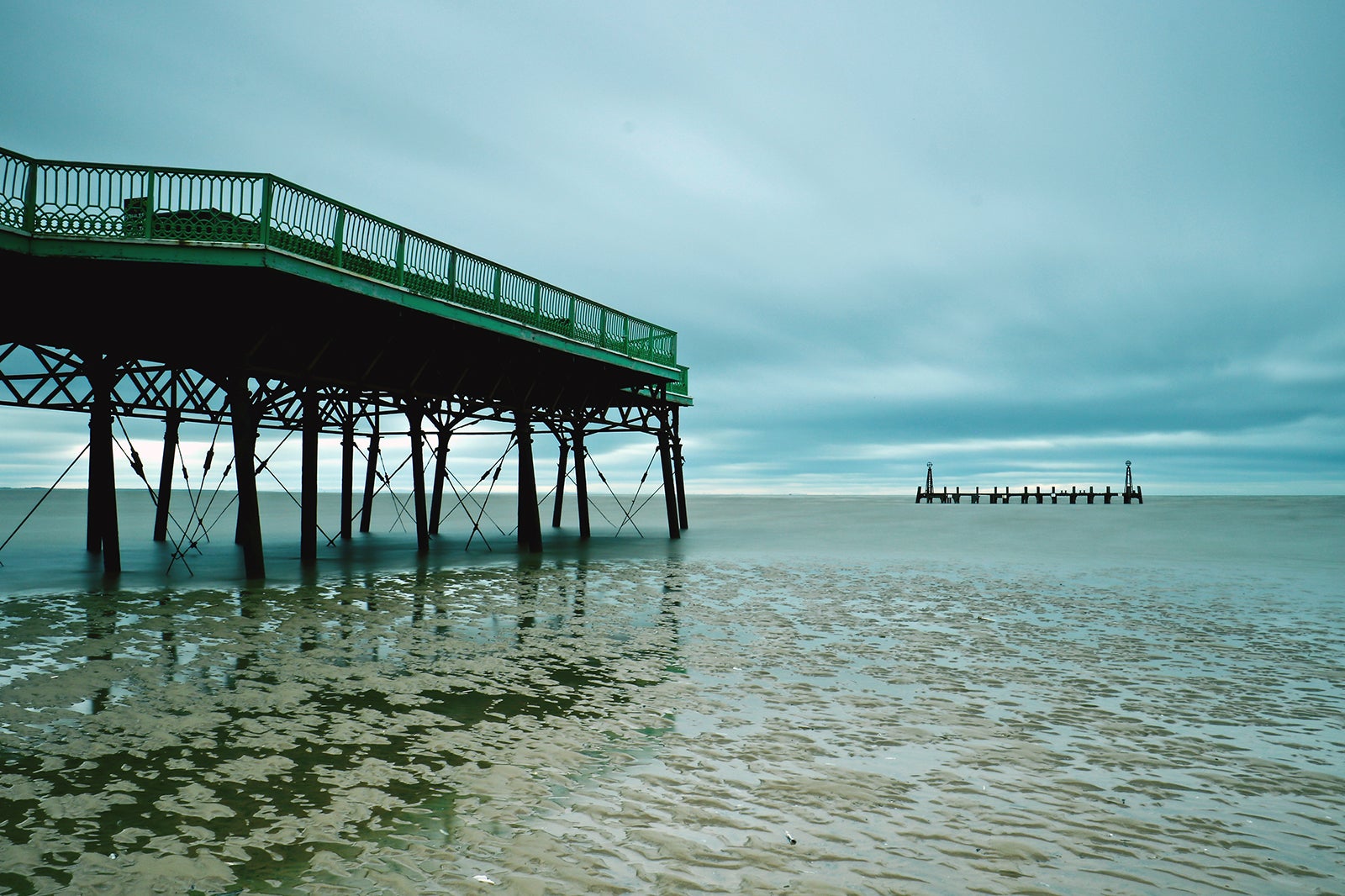 St. Anne's Beach near Blackpool
Location: Beach Rd, Lytham St Annes, Lytham Saint Annes FY8 2PQ, UK
Back to top