The Old Trafford football ground is a stadium located in the Old Trafford neighbourhood that's home to Manchester United and offers thrilling experiences whether you're watching games or taking tours. It's one of the largest stadiums in the United Kingdom and in Europe overall and has hosted quite a few important games and several Olympic events. Aside from football, rugby is also played here, so you can enjoy some variety in the games available.
Whether you're interested in seeing a game or simply touring the home of Manchester United, you'll enjoy a trip to the Old Trafford football ground. Kids and adults alike can find fun, as the sporting events are all family friendly. Most people spend about 2 to 4 hours here depending on the event or tour they're embarking on, but that can vary quite a bit since games and tours can have different lengths.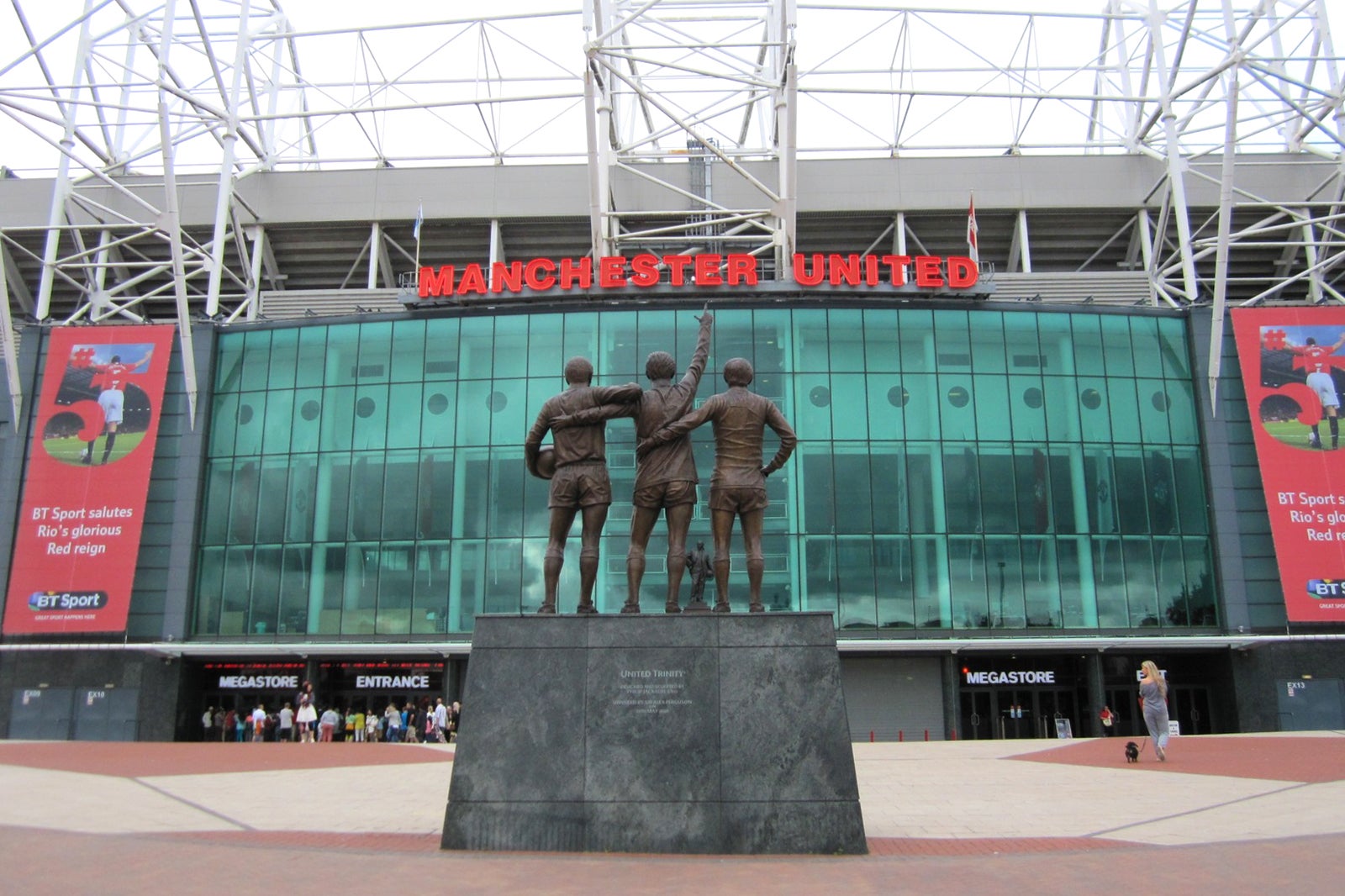 Old Trafford football ground highlights
One of the most iconic highlights of the Old Trafford football ground is simply visiting as a fan and catching a game. Whether you're going with friends, as a family or as part of a corporate event, you can enjoy brilliant views and pristine comforts during your visit. You'll also find a megastore that offers all the Manchester United and Old Trafford merch you could ever want.
If you're interested in learning more about the history of the Old Trafford football ground and the team, you can take a tour and explore the local museum. You'll be able to tour the stadium itself, including the Sir Alex Ferguson Stand with its iconic views, and you can walk through the players' tunnel to experience what it's like to come out to a roaring crowd. Of course, the museum is the star of the show with trophies and memorabilia on display.
Old Trafford football ground history
The Old Trafford football ground was built in 1909 and hosted its first game in February of 1910. Games were held regularly until the 1930s during World War II. Old Trafford suffered 2 bombings, with the second, in 1941, destroying the main stand. Reconstruction was a considerable effort, but Manchester United played at the stadium again in 1949.
Despite games being held again, reconstruction of the Old Trafford football ground wasn't quite complete. The roof was restored in 1951, but more improvements were made in the years that followed. By 1957, games were played under floodlights, and 1973 featured a stadium with 5,500 extra seats. During the 2000s, several expansions were added, raising the capacity to its present limit of 74,140 people. These upgrades allowed the stadium to host football competitions for the Summer Olympics in 2012.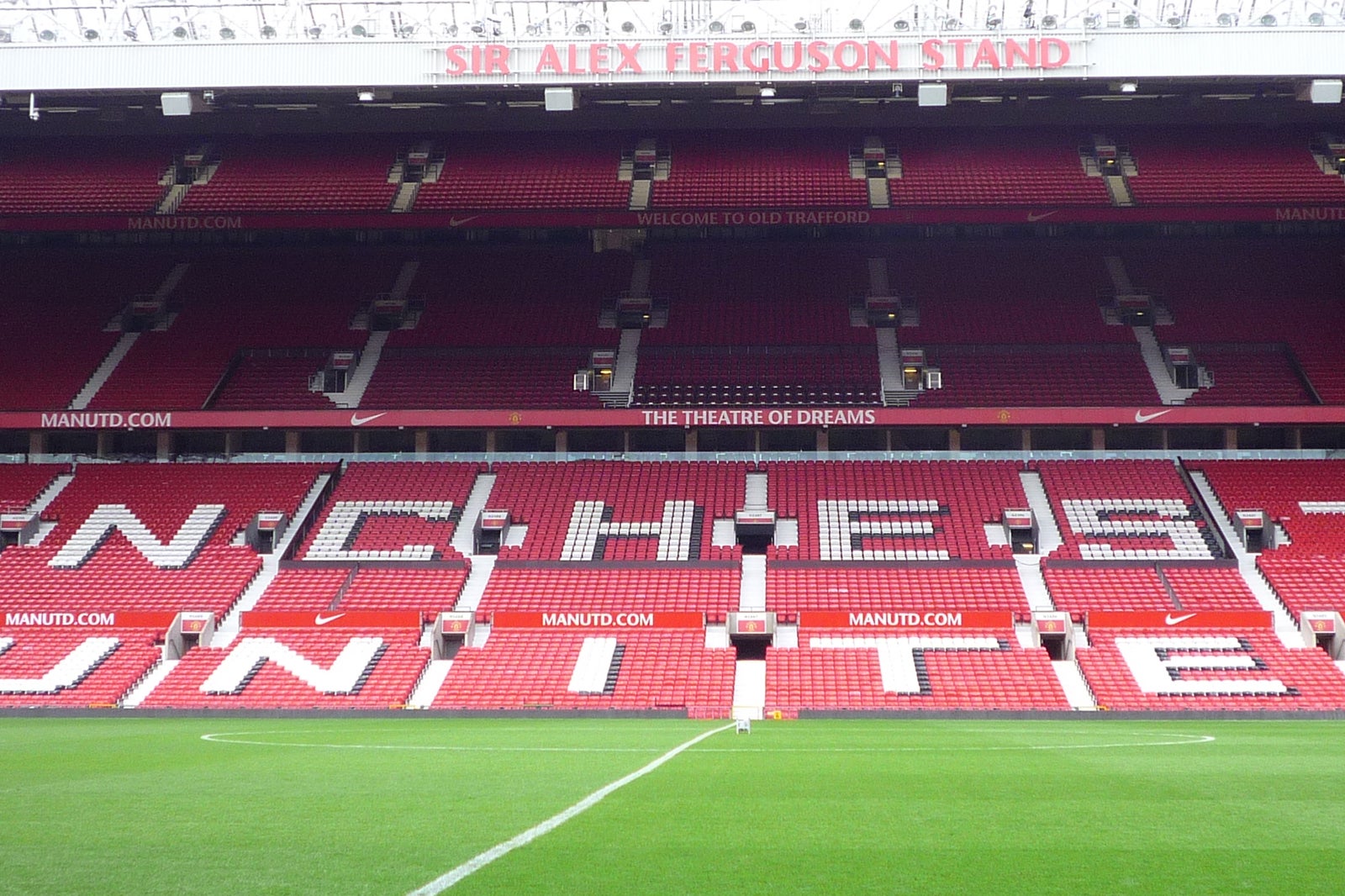 Good to know when visiting the Old Trafford football ground
Before you make your way to the Old Trafford football ground, there are a few factors you should keep in mind. If you're driving yourself, you'll want to book your parking in advance on match days. It'll also take a bit longer to drive through the traffic, so plan accordingly. Of course, you can always take the Metrolink to Old Trafford station instead, which is just a 5-minute walk away from the stadium.
The Old Trafford football ground prohibits several items and practices, so you'll need to be prepared when you visit. The entire stadium doesn't allow smoking, and that includes electronic cigarettes. Bags will be searched upon entrance, and if your bag is too large, it'll need to be left at one of the bag drop facilities. To make sure you get through security in time, it's best to arrive at least an hour before the game begins.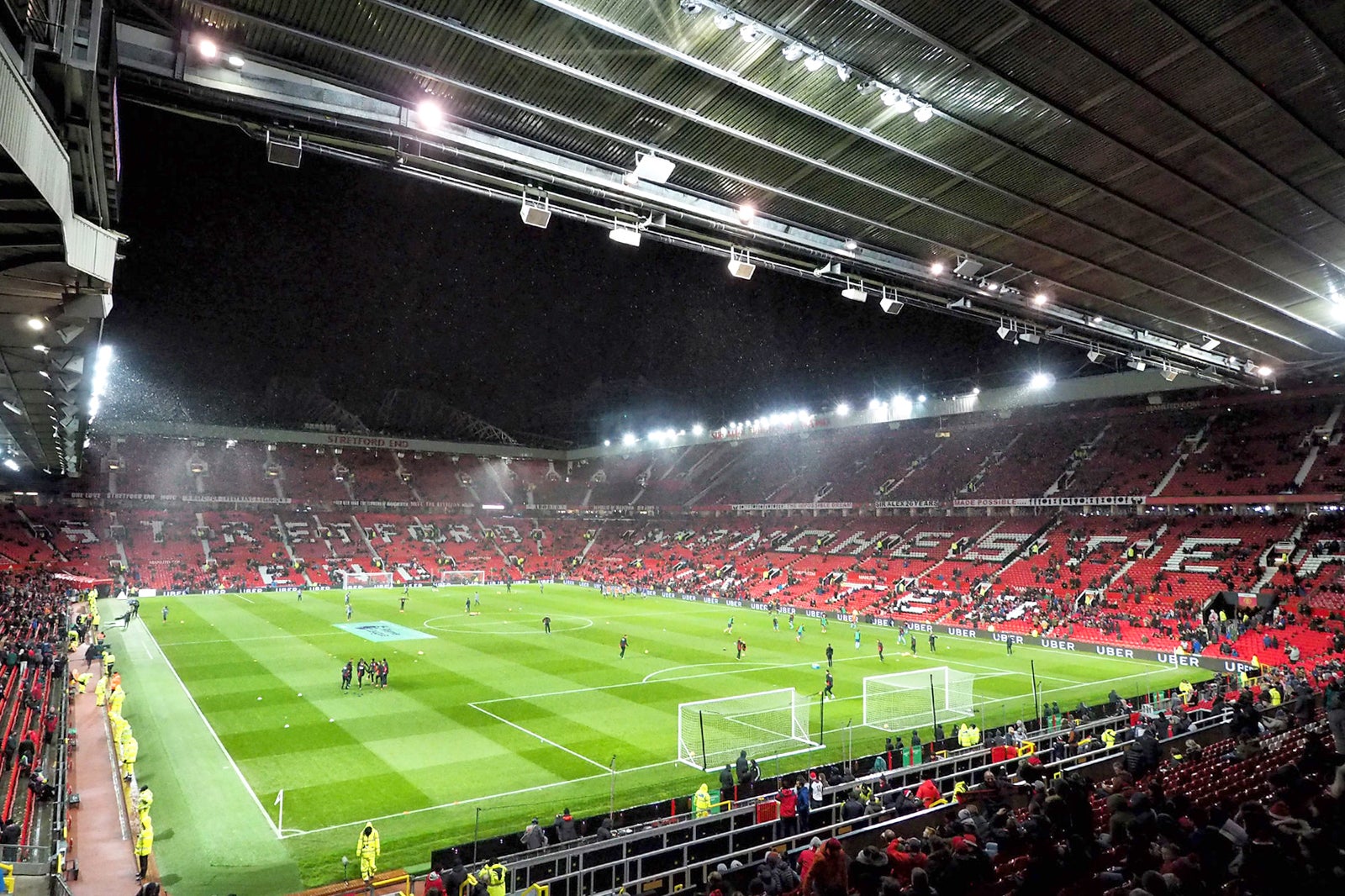 Old Trafford Football Ground in Manchester
Location: Sir Matt Busby Way, Old Trafford, Stretford, Manchester M16 0RA, UK
Open: Monday–Friday from 8 am to 8 pm, Saturday–Sunday from 9 am to 5 pm
Phone: +44 (0)1618 688000
Back to top