The Hippodrome Casino is a world-class gaming and nightlife venue that offers electronic games, slots, poker and table games on 5 floors in 3 separate casinos. Found within the former Hippodrome Theatre, the Hippodrome Casino also offers fine dining, lounges and clubs with dynamic themes for a fun night out on the town.
You could spend hours at the casino playing games or experiencing the dining and nightlife. The casino is popular during events as well, such as the 'Magic Mike' live performances and live concert events that take place throughout the year.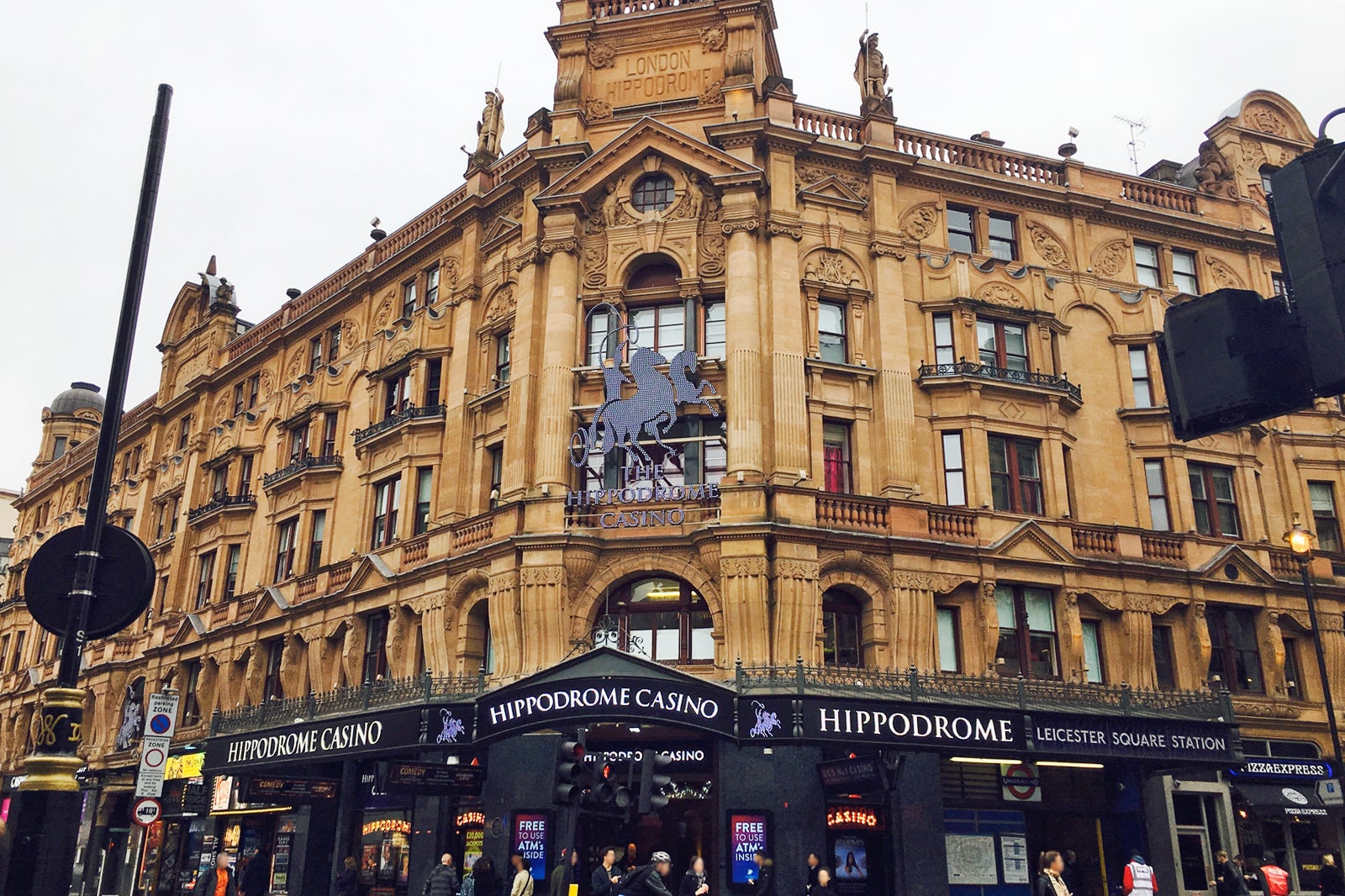 Highlights of the Hippodrome Casino
The Hippodrome Casino is one of the UK's premier gaming destinations and offers blackjack, poker, roulette, pai gow and other games. You'll also find world-class dining and nightlife, especially in the high-end lounges and clubs. The casino features live entertainment on a regular basis.
The Grand Casino boasts views of the auditorium and the original Minstrel's Gallery, as well as a poker deck, lounge and steakhouse. Lola's Casino, the ground-floor casino, features a speakeasy atmosphere with a craps tables pit, table games and live entertainment. The Cranbourn Club, the third-floor casino, has a smoking terrace and a quiet gaming environment for a more relaxing evening.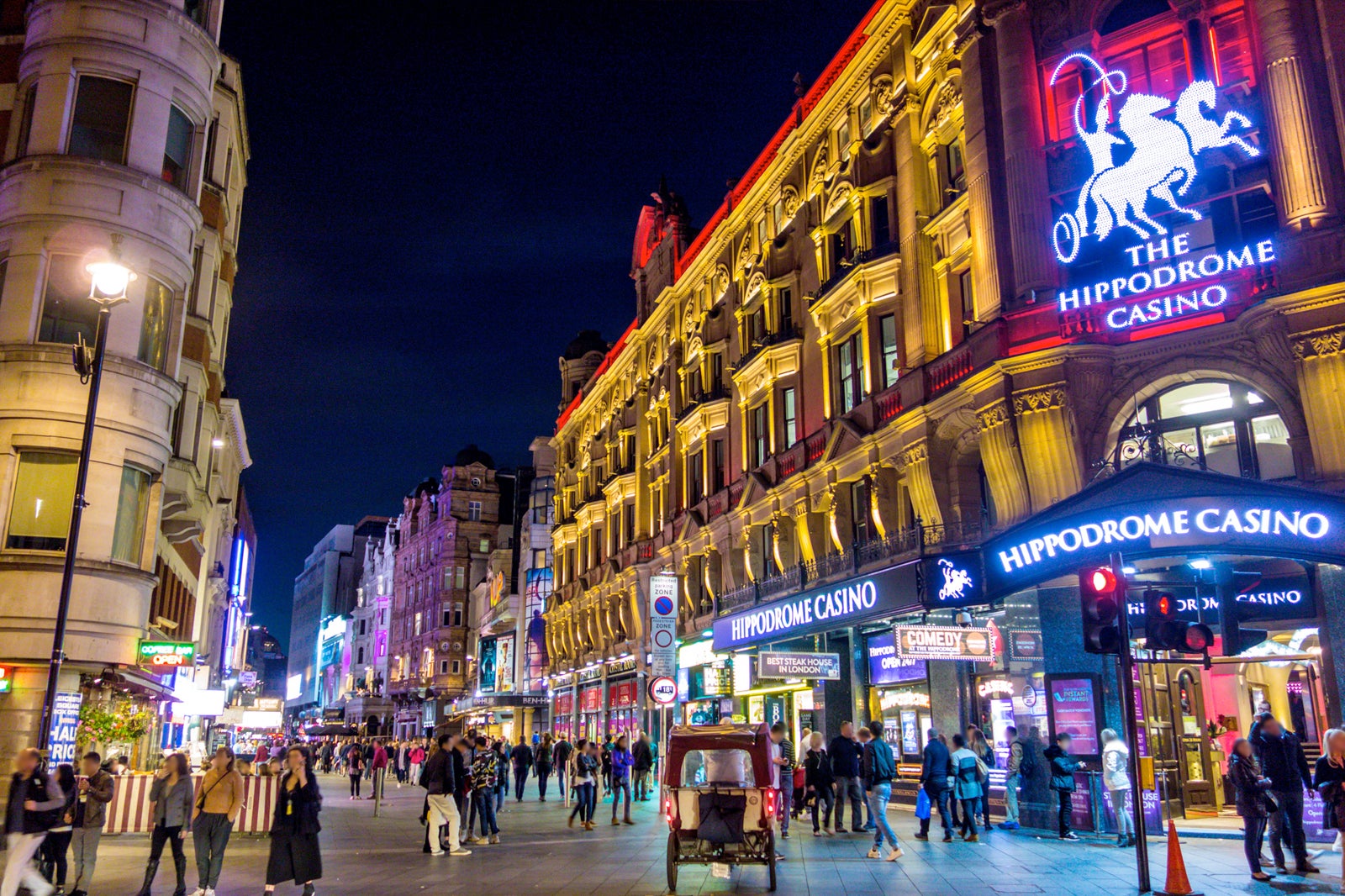 Good to know when visiting the Hippodrome Casino
The Hippodrome Casino offers more than just gaming. When you visit, you can dine in fine restaurants, socialise in the nightclub or see a live musical performance. Before you go, check the calendar to see what events the casino is hosting and plan your visit.
You'll find a lot to see and do around the Hippodrome Casino, such as the British Museum, the National Gallery and Big Ben. Buckingham Palace, the Palace of Westminster and Westminster Abbey are also close to the casino, so you can take in some sightseeing before your night out.
Hippodrome Casino in London
Location: Cranbourn St, Leicester Square, West End, London WC2H 7JH, UK
Open: Daily from 6 am to 10 pm
Phone: +44 (0)2077 698888
Back to top