Coventry Travel Essentials
Useful Information to Help You Start Your Trip to Coventry
Our Coventry Travel Essentials lays out the essential information you need to help you plan your trip to one of the most popular destinations in the UK. No matter how frequently you travel, some questions will always need answers: What's the weather like? How can I get from Coventry Airport (CVT) or Birmingham Airport (BHX) to my hotel? What currency and type of plug do I need?
We have all these answers plus other basic info about the best time to go, getting there, getting around, and a few useful travel tips. You'll also learn about the most popular landmarks in Coventry such as Coventry Cathedral, St Mary's Guildhall, and Kenilworth Castle and Elizabethan Garden. It's all compiled in this Coventry Travel Essentials. After reading this short and easy-to-read guide, you will be a little more prepared to start your trip to Coventry.
1
When is the best time to travel to Coventry?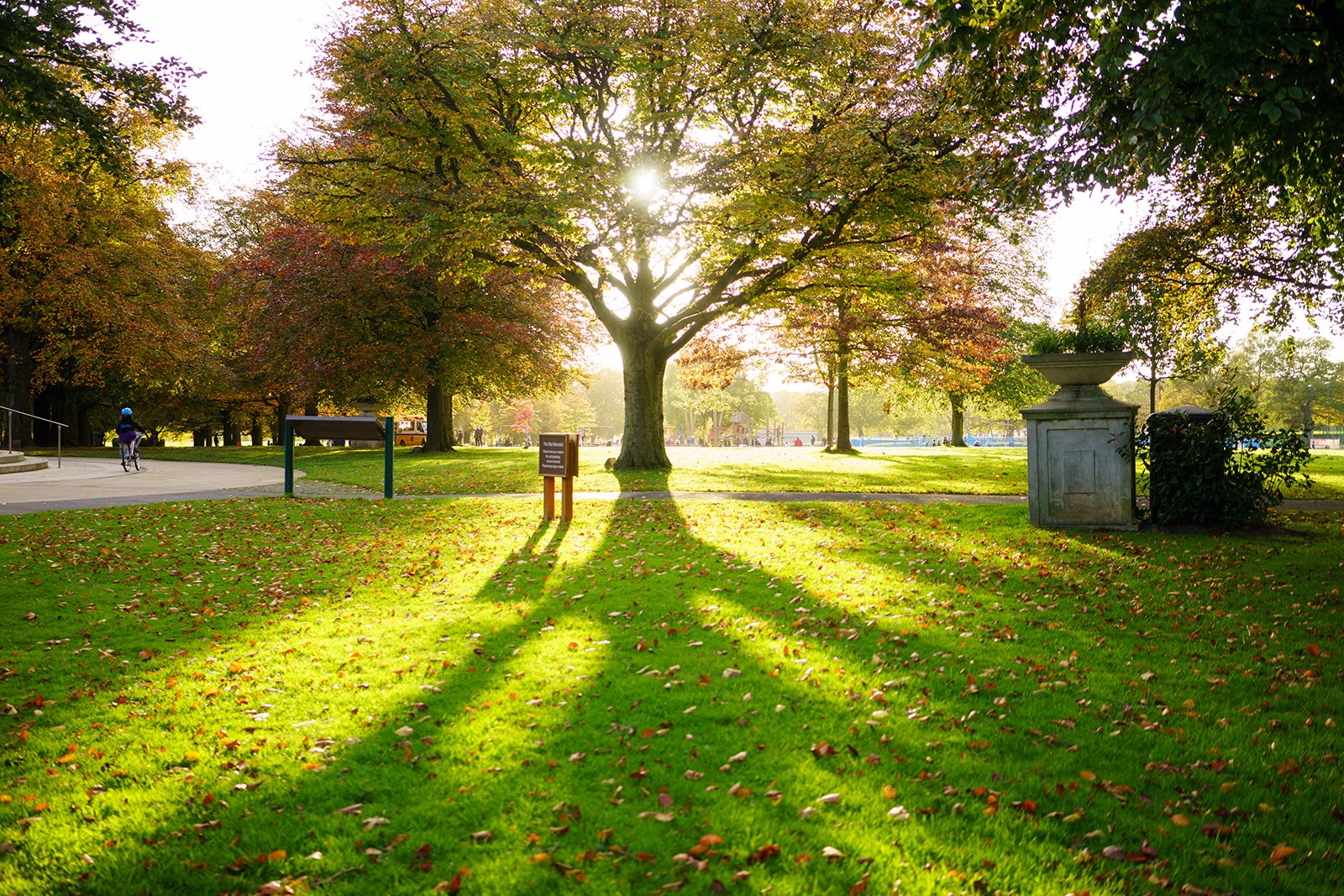 Coventry can be quite cold, with rainy winters and sometimes rainy summers typical in the West Midlands. Expect average temperatures ranging from 2°C in winter to 22°C in summer.
Most rainfall occurs in August and October, with an average of 9–10 rainy days per month.
The sunniest time of the year is from May to August. Summer is from June to September, with July and September being the peak tourist months when hotel and flight prices rise accordingly.
The months between June and September offer the most pleasant weather, though you'll also likely find the summer's crowds around these times.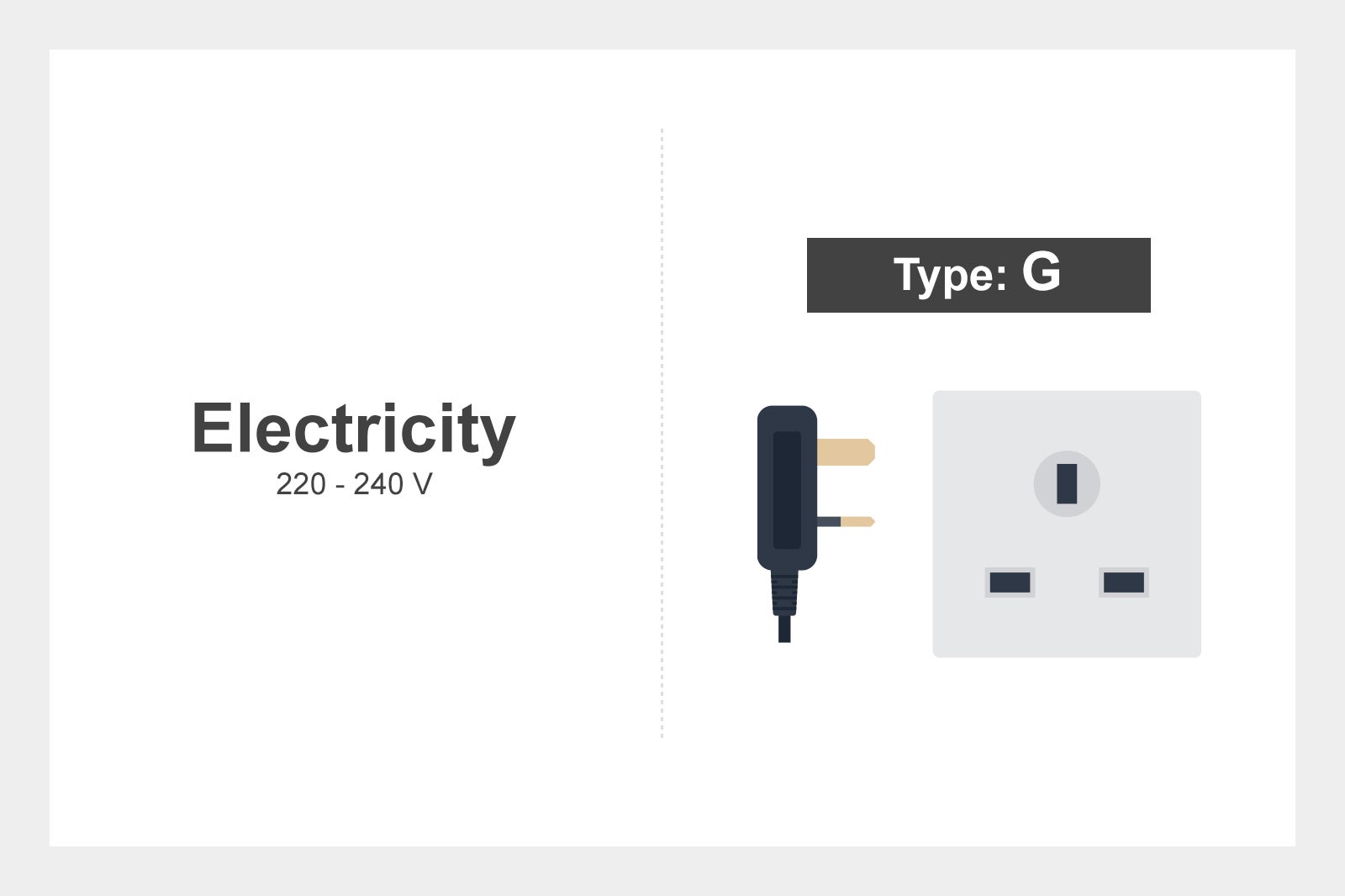 Plug type: G
Electricity: 220 - 240 V
Currency: Pound Sterling (£)
International dialling code: +44 (0)24
Emergency telephone number: 999
3
How to get to my hotel in Coventry?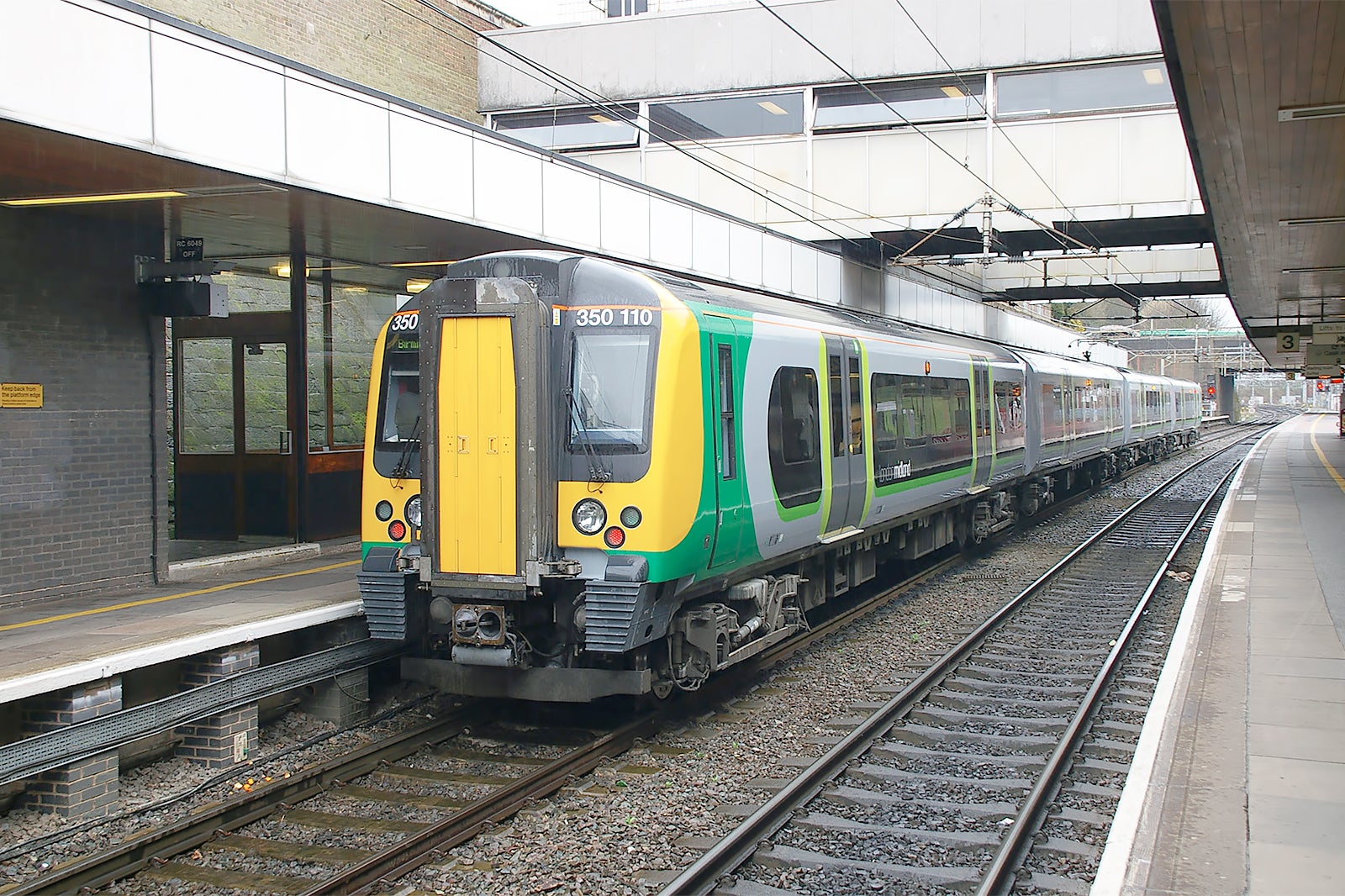 Driving into Coventry is the most common way for getting into the city as it lies right near Junction 2 of the M6, which is considered the hub of the UK's motorway network. Other travellers come by train using the main London Euston-to-Birmingham New Street route, arriving at Coventry station. By air, you'll likely fly into Birmingham Airport (BHX) first, from where you can then take a bus that'll take you directly southeast to Coventry.
Coventry Airport (CVT) and Birmingham Airport (BHX)
Coventry Airport in Warwickshire is Coventry's regional airport serving business and chartered flights.
The nearest international airport is Birmingham Airport, which mostly serves European and Eurasian airlines. Other nearby airports include London Luton (LTN), Manchester (MAN), and London Heathrow (LHR), which is a 96.2-mile drive southeast of Coventry.
From Birmingham Airport, ride the National Express Bus Line 422, which takes you to Pool Meadow Bus Station in Coventry in about 20 minutes.
From London's Heathrow Airport, 5 operators can take you to Coventry. They operate about 9 trains per day. The journey takes about 2 hours.
Coventry Station
Coventry Station is the city's main railway station. The 3 operators that serve the station are Avanti West Coast, West Midlands Trains and CrossCountry.
From London Euston, 3 trains by Avanti West Coast and 3 others by West Midlands Trains operate every hour. Both trains take you to Coventry in under 2 hours, with Avanti being slightly faster.
From central Birmingham, Avanti West Coast trains take you to Coventry within 20 minutes, while West Midlands Trains take about half an hour.
Coventry is also on the Bournemouth-to-Manchester Piccadilly line operated by CrossCountry trains. Coventry is an average 2-hour ride from Manchester.
photo by mattbuck (CC BY-SA 3.0) modified
4
How to get around Coventry?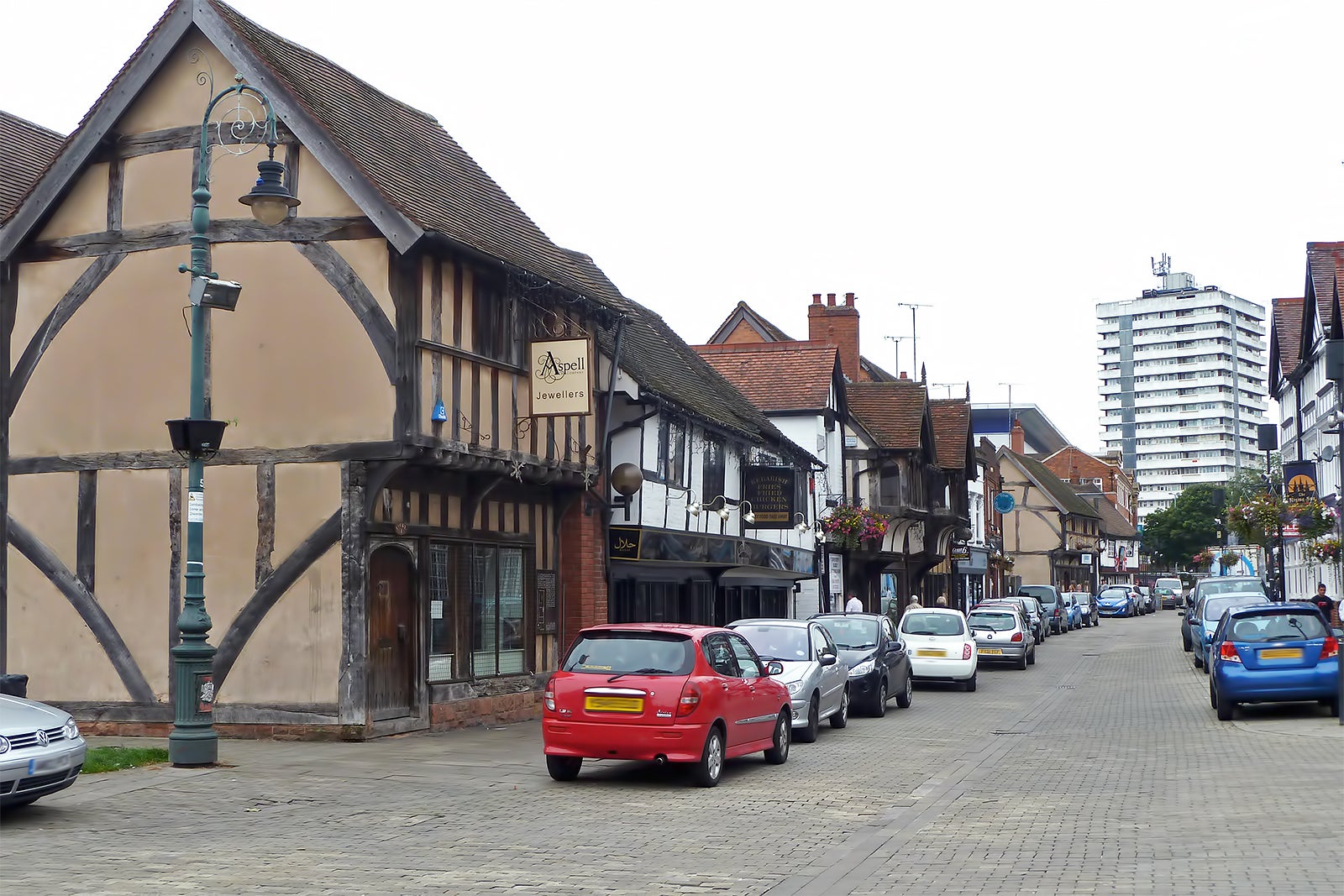 Travel tips
Coventry is known both as a cathedral and industrial city the West Midlands, which gives way to a unique combination of sights and places to stay.
Boutique hotels in the city centre are close to Coventry's 2 majestic and historic cathedrals or other Grade I-listed buildings. The city's central and historic quarter is very compact and walkable.
To stay away from the bustle but remain within easy reach of the hub, consider booking a stay in Warwickshire, just a half-hour's drive south.
Taking a taxi
Coventry is served by several taxi firms, such as Allens Taxi, Central Taxis and Yellow Taxis Coventry. You can easily hail a black cab from the street.
You can use ride-hailing apps such as Uber or local equivalent Ola, which operates in both Coventry and Warwick – it's licensed by the Coventry City Council.
Travelling by bus
Pool Meadow Bus Station is Coventry's main bus station that's served by local buses and national coaches. National Express West Midlands operates a large fleet of buses in Coventry, with a huge number of routes available.
To help you get around, it's best to get acquainted with the local bus services, if you're unfamiliar, either through their website or available apps such as one for Network West Midlands. Travelcards for contactless payment are available.
Renting a car in Coventry
Car rentals are widely available in Coventry but they're best for exploring the suburbs. Not many will find driving within the city centre pleasurable due to the city's confusing road layouts.
The Coventry ring road has the best example of this issue and is nicknamed 'Malfunction Junction' for being one of the most confusing ring roads in the UK. Many of the routes within the central business district have been pedestrianised and can further diminish the driving experience a bit.
Cycling around Coventry
Bike-sharing schemes such as nextbike were proposed in Coventry with stations throughout the city, however, they never seemed to take off successfully.
You can rent a bike at conventional cycling shops around town, though. Cycling in Coventry is a pleasant pastime, with numerous trails available such as the Longford Loop, Allesley Park and Sowe Valley Ride.
photo by Worm That Turned (CC BY-SA 3.0) modified
5
What are the main annual events in Coventry?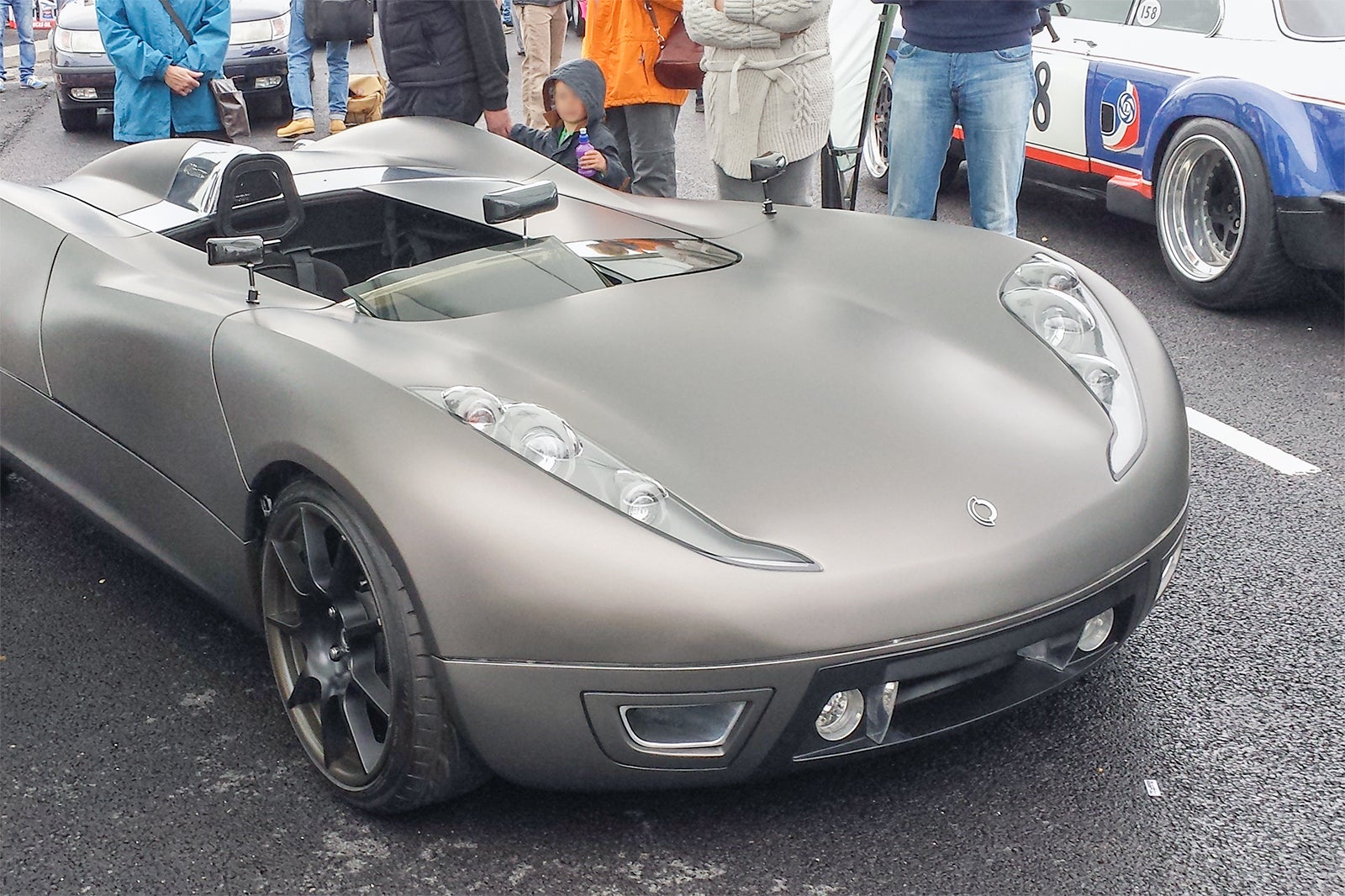 Godiva Festival
July
A 3-day annual music festival named in honour of Lady Godiva.
Where: War Memorial Park
MotoFest
June
Coventry's 3-day summer festival filled with motorsports, live music, and vehicle displays.
Where: Various venues throughout Coventry
Warwick Folk Festival
June
A festival of traditional and contemporary folk arts and music.
Where: Castle Park
photo by DeFacto (CC BY-SA 4.0) modified
6
What are the main landmarks in Coventry?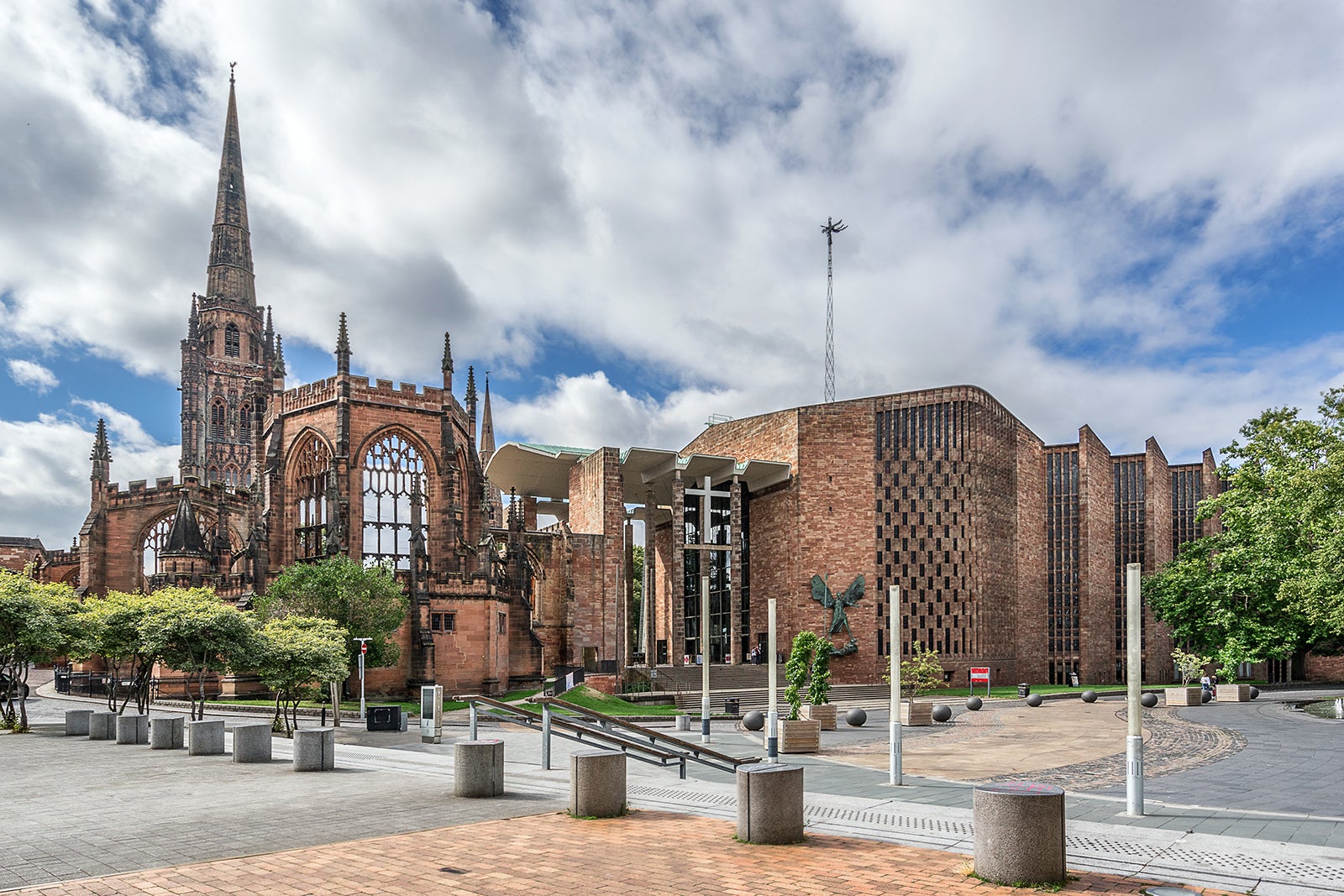 Coventry Cathedral
Battle-worn cathedral ruins and the seat of the Bishop of Coventry.
St Mary's Guildhall
A historic guildhall with beautiful medieval art and architecture.
Coventry Transport Museum
An impressive museum with public transport and automobile exhibits.
Kenilworth Castle and Elizabethan Garden
The stately home of Robert Dudley, with beautifully recreated Elizabethan knot gardens.
War Memorial Park
A beautiful recreational park, home to the towering Coventry War Memorial.
Back to top