Bournville is a model village located just southwest of Birmingham city centre. If you ask, "But, isn't Bournville a chocolate bar?" you'd be absolutely right. If the clue in the name wasn't enough, this picture-perfect suburb has strong links to the world of chocolate, being the home of Cadbury World, located in one of the original Cadbury factories.
The village itself (and the Bournville Village Trust) was founded by George Cadbury in 1900, gifting his workers with beautiful nearby homes to live in as well as plenty of sports and leisure facilities all around for when they weren't at work.
There's far more to Bournville than just chocolate, though. It's undoubtedly one of Birmingham's prettiest and most historic areas, plus it's a popular place for families to explore. So, why not visit and discover more? You'll soon see why Cadbury named one of its most famous chocolate bars after it.
Bournville in Birmingham - one of the highlights of 10 Most Popular Neighbourhoods in Birmingham (Read all about Birmingham here)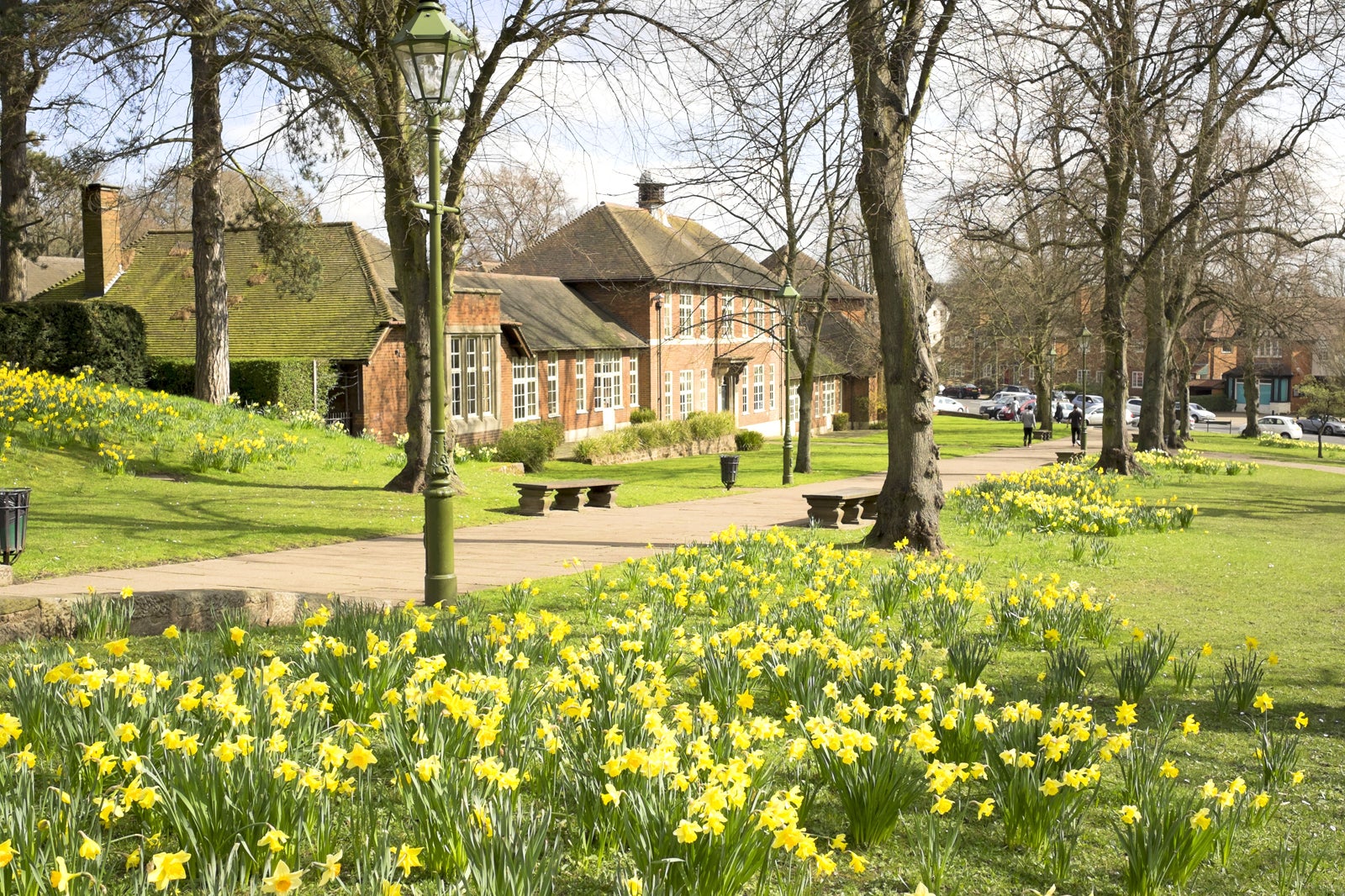 What are the highlights of Bournville?
Bournville is one of Birmingham's most picturesque and desirable neighbourhoods to live in. However, it goes without saying that the majority of its visitors are here for their love of one thing in particular: chocolate.
In 1990, the Cadbury World visitor centre opened at the site of the confectionery giant's former Bournville factory. It's still one of the most popular attractions in the city to this day, giving chocoholics and history lovers a fascinating insight into the backstory and production of the world-renowned chocolate. Take a self-guided tour of the 14 fun-filled zones, watch a live chocolate-making demonstration and, of course, tuck into some delicious freebies too.
If you want to continue your deep-delve into Bournville's past, then Selly Manor Museum is the place to experience times gone by. Just 2 minutes from Cadbury World, George Cadbury saved and relocated the beautiful timber building from Selly Oak in the early 1900s.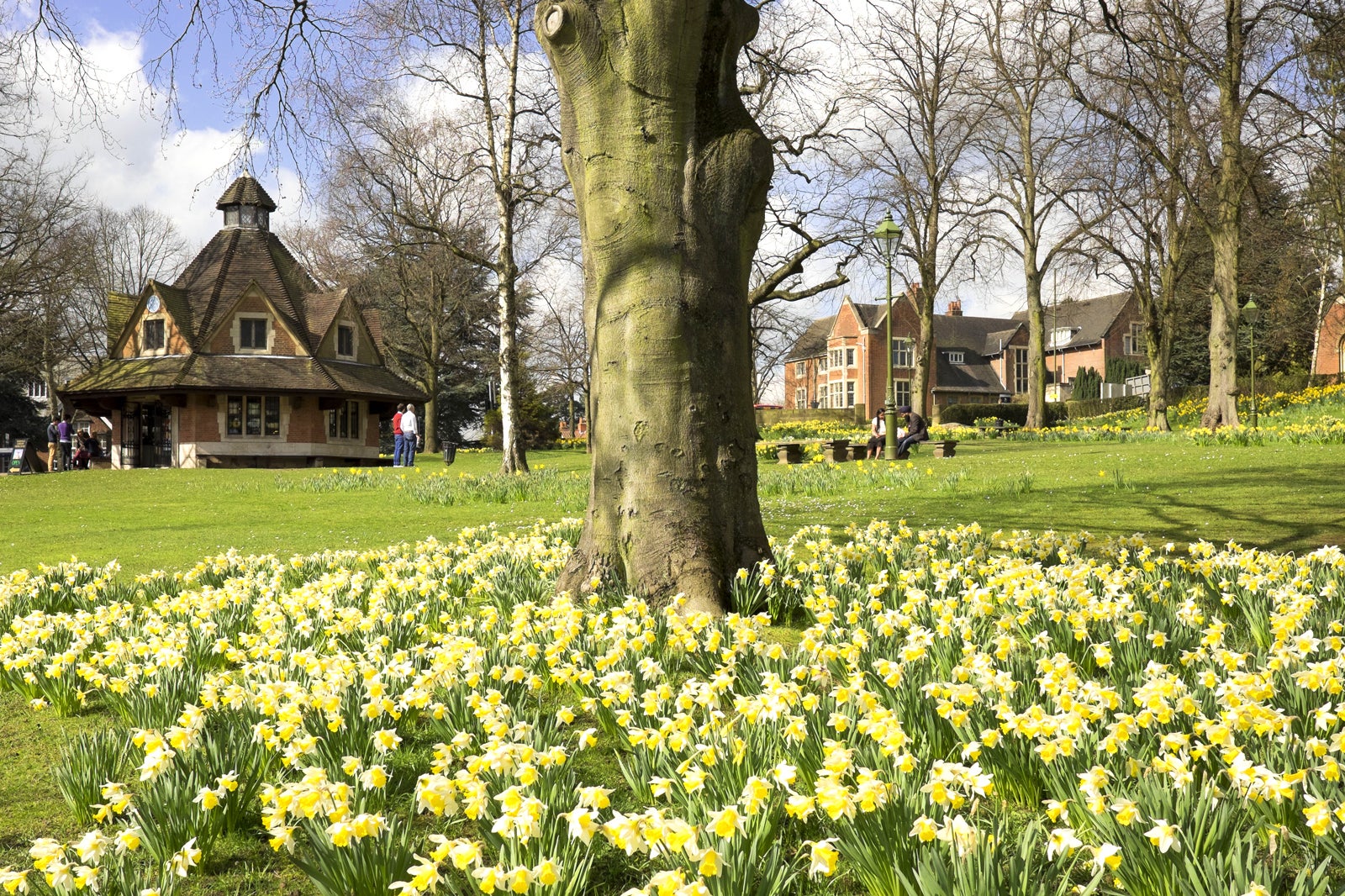 What else is there to do in Bournville?
Bournville, as well as being rich in history, is well known and admired for its charming architecture and beautiful green spaces. These tranquil areas were an important part of the village's original design. They're intended to benefit the health and wellbeing of the local factory workers and are also well worth exploring.
Bournville Park is a wonderful place to walk around, with a play area for kids, outdoor tennis courts available to hire and a picturesque stream flowing through the middle. Alternatively, the Rowheath Park and Pavilion, with its beautiful grounds and lake, has played an important role in the village's sport, leisure, and community events since 1924.
If you're heading to the likes of Cadbury World with the little ones and you're looking for some more family fun in the area, the self-guided Bournville Treasure Hunt Trail will take you on a 2-hour outdoor adventure to discover all the village's best bits.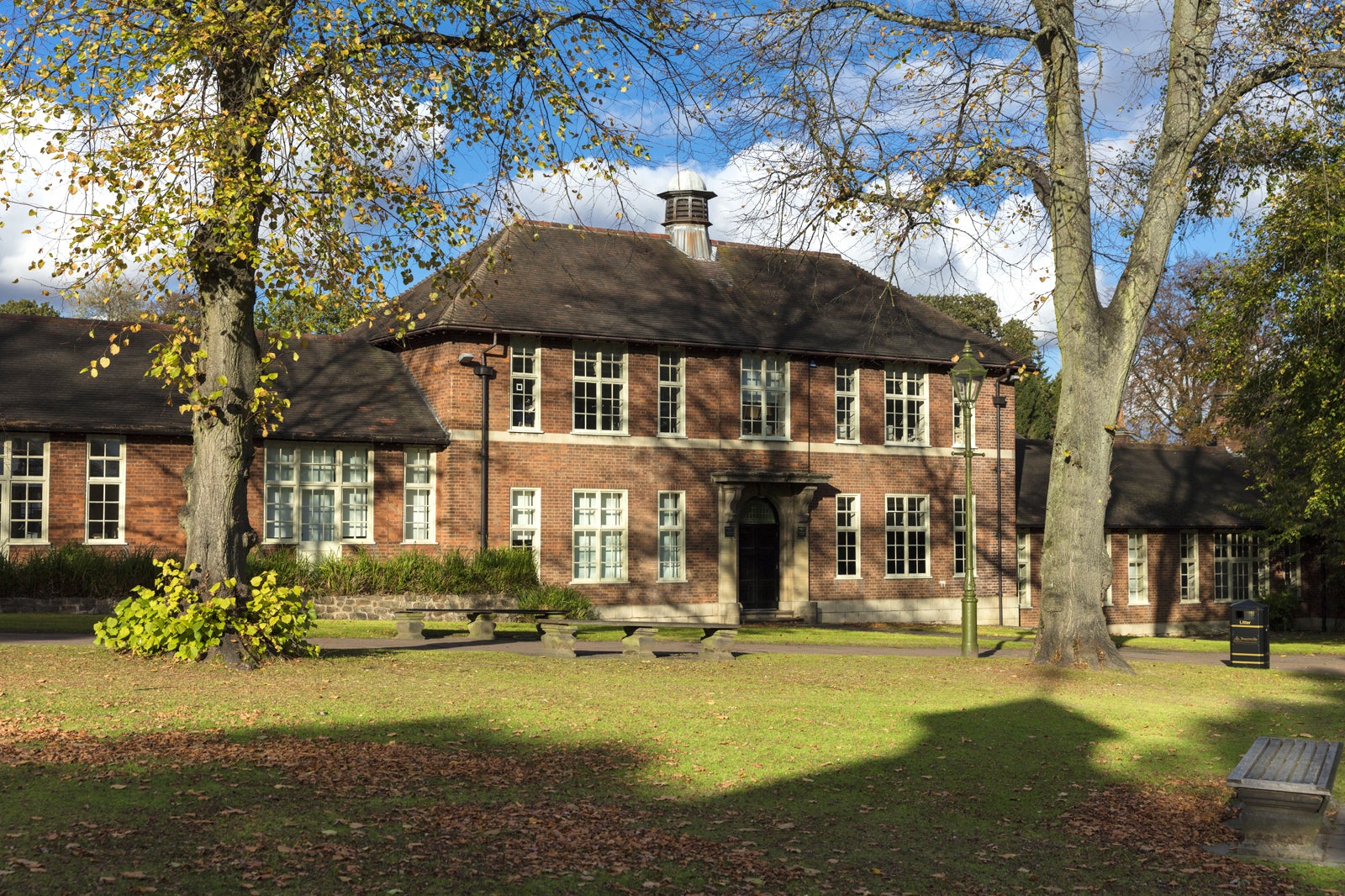 Good to know about Bournville
If you're planning on visiting Bournville, it's worth noting one of its longest-standing traditions which is still (pretty much) in place today. As the Cadburys were a family of Quakers, there's never been a public house or anywhere else that sells alcohol in the village. That is, apart from the licensed members' bar at Rowheath Pavilion and, following a somewhat controversial petition in 2015, the village newsagent. With that in mind, you'll need to venture a little further afield if you're looking to experience a real taste of Birmingham's nightlife.
Bournville is effortlessly accessible from Birmingham, just a 15-minute drive along the A38. Bournville's own railway station has a direct line to Birmingham New Street and there are a number of buses you can jump on, too. The route numbers 45, 47, and 144 all service the village and will get you to and from the city centre with ease.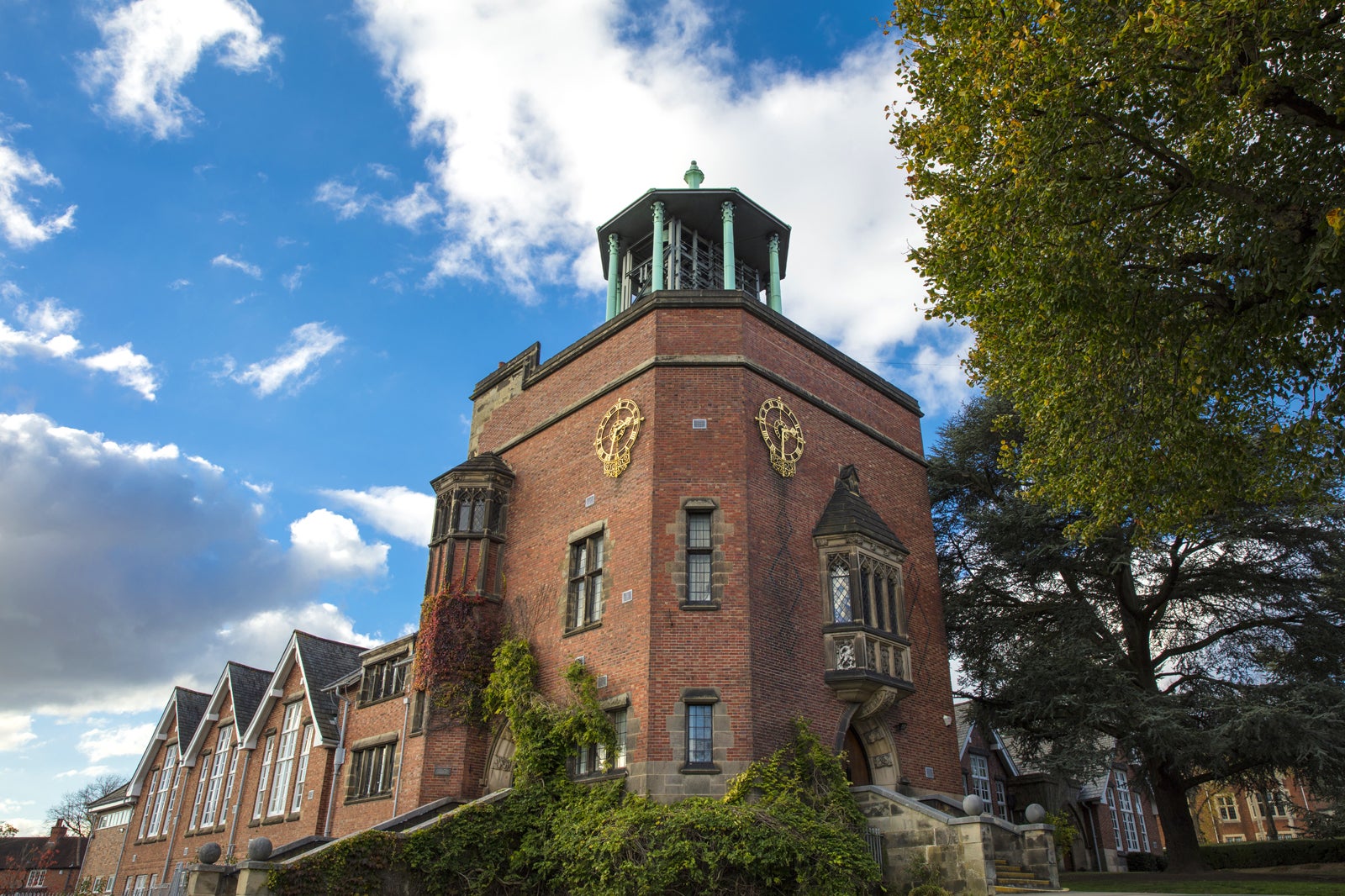 Bournville in Birmingham
Back to top