Borough Market has a history spanning over a millennium and is widely considered London's oldest retail and wholesale food market. It's been operating at its current site since 1756. With over 100 stalls covering about 4.5 acres, Borough Market is also one of the largest food markets in the capital. It's popular with locals and tourists as well as renowned chefs searching for local and international ingredients and uniquely delicious dishes.
Exploring the stalls of Borough Market, you'll find everything from the famous British pie to lactose-free ice creams and rare spices. Most stalls offer fresh ingredients and prepared dishes to take away, but there are also plenty of places to grab a table and unwind while digging into a tasty bite that your taste buds will appreciate.
So, whether you're looking for fresh ingredients, want to broaden your culinary horizons or just want to explore a historic icon of the City, you won't regret paying a visit to Borough Market.
Borough Market in London - one of the highlights of 11 Best Things to Do in London and 12 Best Food Markets in London (Read all about London here)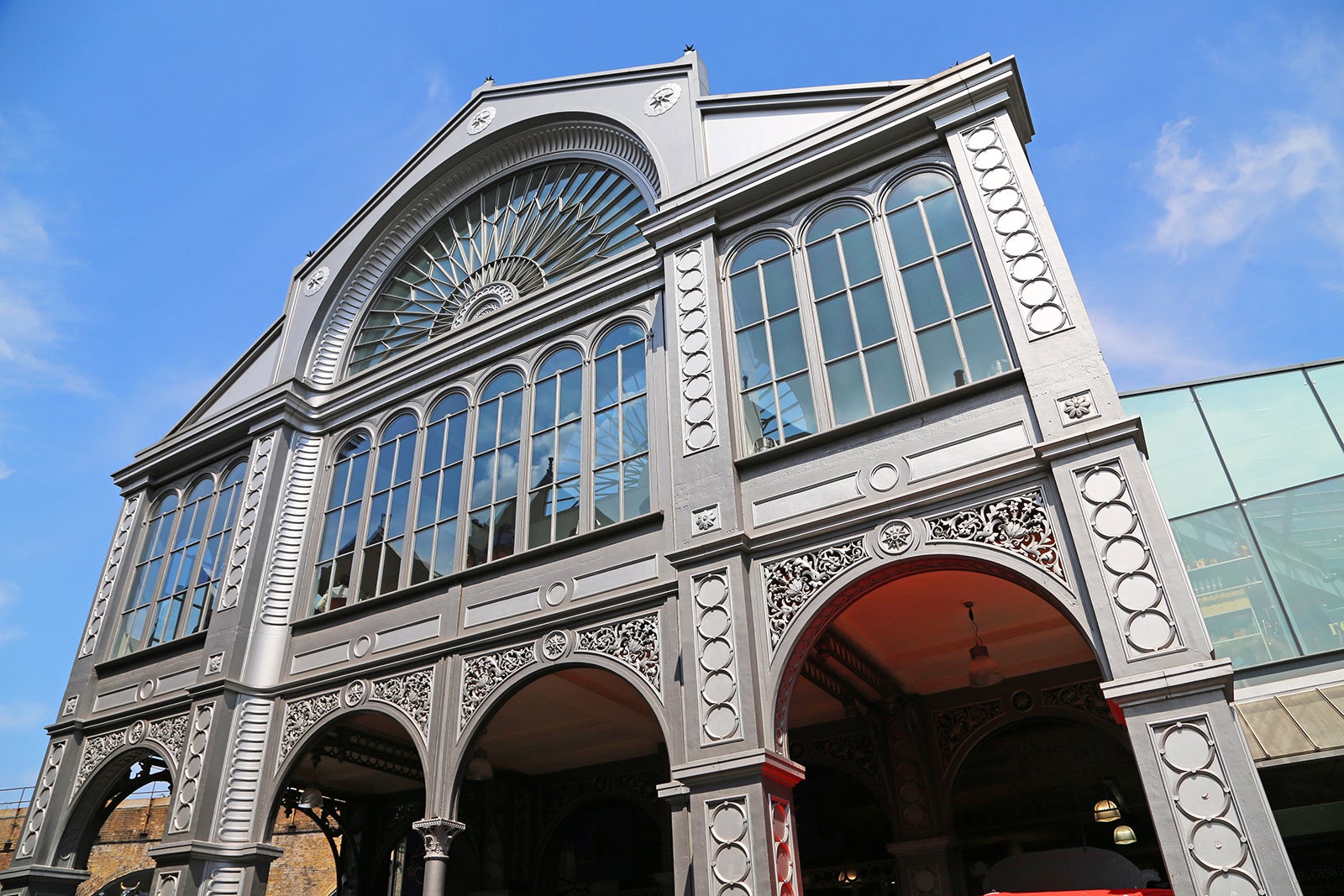 Where to eat in Borough Market?
For delicious fruit and vegetables to cook at home, head to Elsey & Bent, which has operated here since the 1980s. If you want to try rustling up dishes using ingredients from further afield, browse the Italian ingredients at De Calabria. The olive oil and range of cured meats are especially popular, but the freshly made 'Nduja pasta is a true delight.
Give your feet a rest and stomach a treat by grabbing a table at Roast To Go, which serves delectable pulled pork sandwiches and an assortment of quintessentially British dishes. For an international treat, try a restaurant like Elliot's. Its French and Italian-inspired sharing platters are the restaurant's main draw, and you'll find the perfect beverage pairing on its wine menu.
Satisfy your sweet tooth by ordering homemade ice cream at Gelateria 3BIS. We highly recommend the hazelnut and Stracciatella flavours topped off with chocolate sauce. Alternatively, head to the Greedy Goat for lactose-free ice cream with flavours that include lemon cheesecake, vanilla, and mango.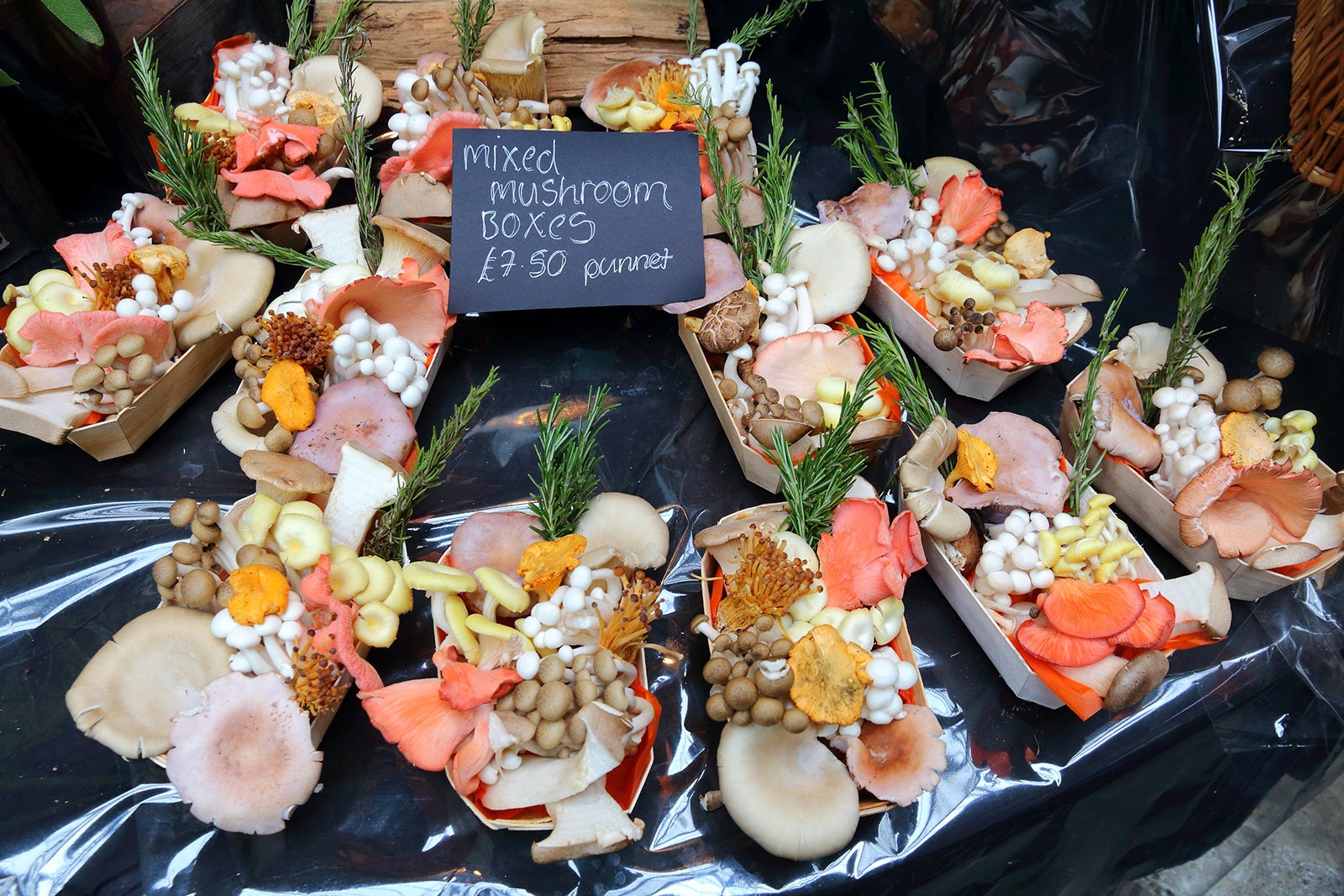 A brief history of Borough Market
The exact origins of Borough Market remain unclear, but many historians believe it has existed since the 11th century, possibly earlier. There are records of a market located near London Bridge in 1276. However, as London's population boomed, the market's main road location started to cause severe congestion, which meant it needed to be relocated. In 1756, a new Borough Market was established in its current location in Southwark, and it was fully operational a year later.
Most of the market buildings you can see today were constructed in 1851, with further expansions made in 1860 when a railway was built within the market itself. Look to the ceiling, and you can still see overhead viaducts with steel beams enclosed in glass roofs. The well-known Art Deco entrance on Southwark Street was added in 1932. Today, Borough Market is one of London's most iconic food markets, home to over 100 traders.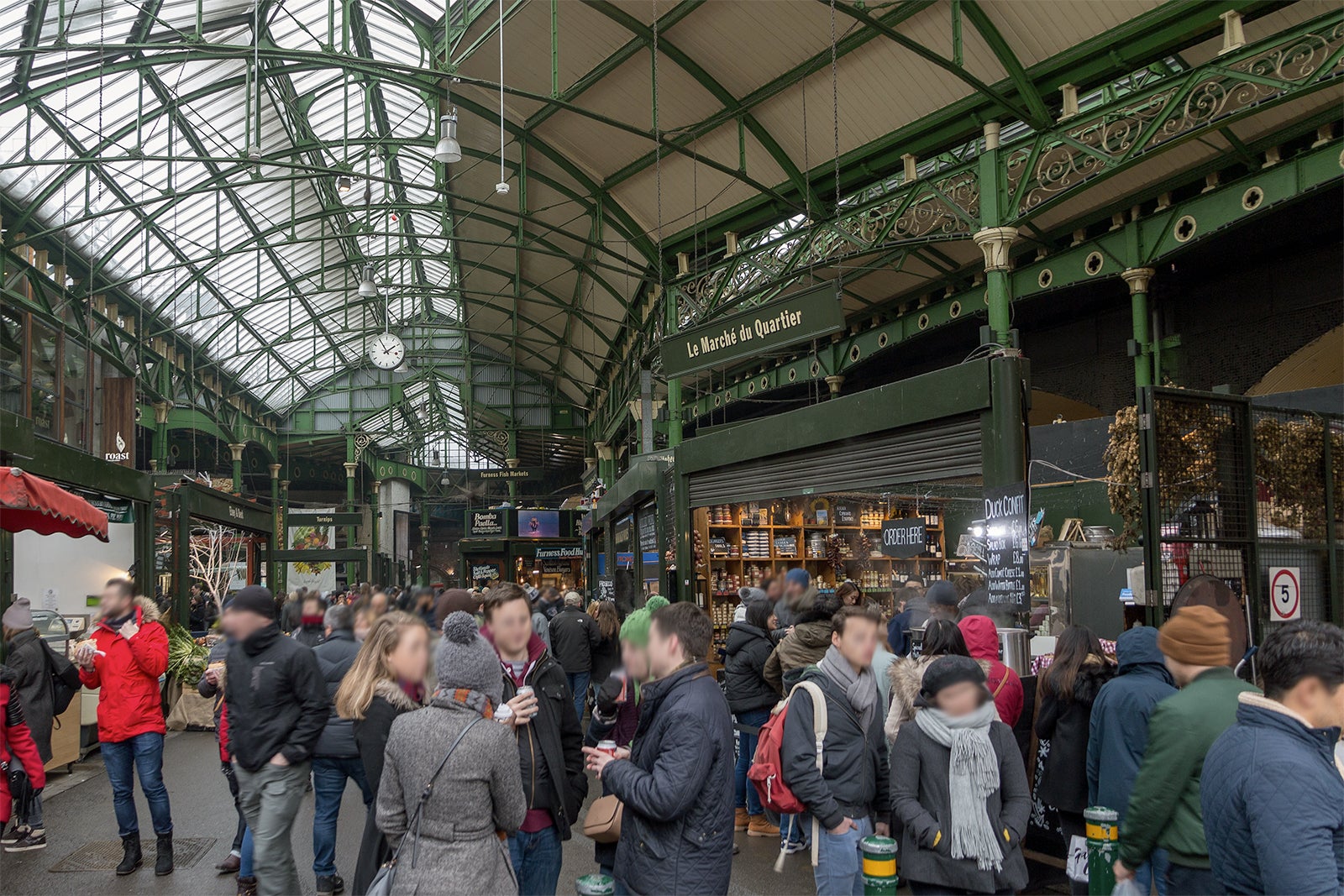 Good to know about Borough Market
You'll find entrances to Borough Market on Borough High Street and Southwark Street, just a short walk from Southwark Cathedral near London Bridge. The closest Tube station, London Bridge, is about 4 minutes away on foot, though the Borough and Southwark stations are within walking distance.
Borough Market is open to wholesale customers every weekday from 2 am to 8 am. Retail shoppers can pick up premium food items every day except Sunday starting from 10 am. On Saturdays, the market opens at 8 am. Head there early if you want to avoid the crowds, but be aware that some stalls might only just be setting up.
Prices at Borough Market can admittedly be on the steep side compared to other markets, but don't let that put you off. Only the finest goods are an offer at the market, where retailers will gladly tell you about the origins, history and uniqueness of their offerings. If you're looking for a slightly more affordable food market, head to Maltby Street Market, which is about a mile away.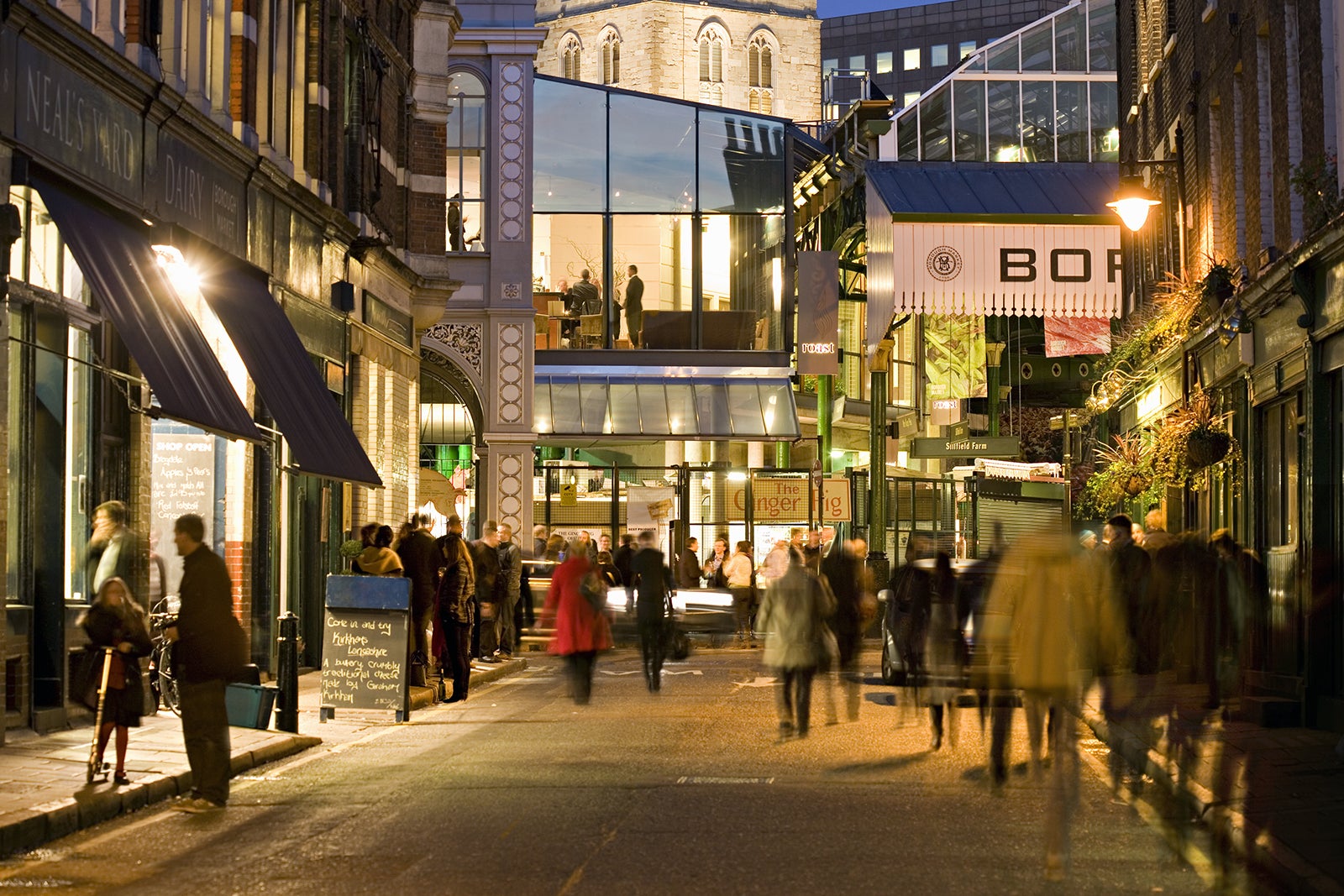 Borough Market in London
Location: 8 Southwark St, London SE1 1TL, UK
Open: Monday–Thursday from 10 am to 5 pm, Friday from 10 am to 6 pm, Saturday from 8 am to 5 pm (closed on Sunday)
Phone: +44 (0) 20 7407 1002
Back to top