Bluecoat in Liverpool
Liverpool's Original Cultural Hub and Centre for Contemporary Arts
Bluecoat is Liverpool's iconic arts hub that's housed in a glorious Grade I-listed building. It offers a year-round programme of exhibitions, music, dance, literature, live art and heritage events that celebrate every facet of local culture.
After many decades as a home for the arts in Liverpool, Bluecoat remains a fascinating attraction for those curious about all things creative. The centre looks to support diverse artists to develop their practice. It also works to preserve the complex story of a historic building in one of the UK's most dynamic cities.
With a range of exhibitions, events and much more besides on offer at any given time, Bluecoat is a diverse and vibrant venue acting as a hub for creativity in Liverpool. Paying a visit to soak up the history of the building as well as the cutting-edge works on show offers a unique and authentic way to enjoy Liverpool.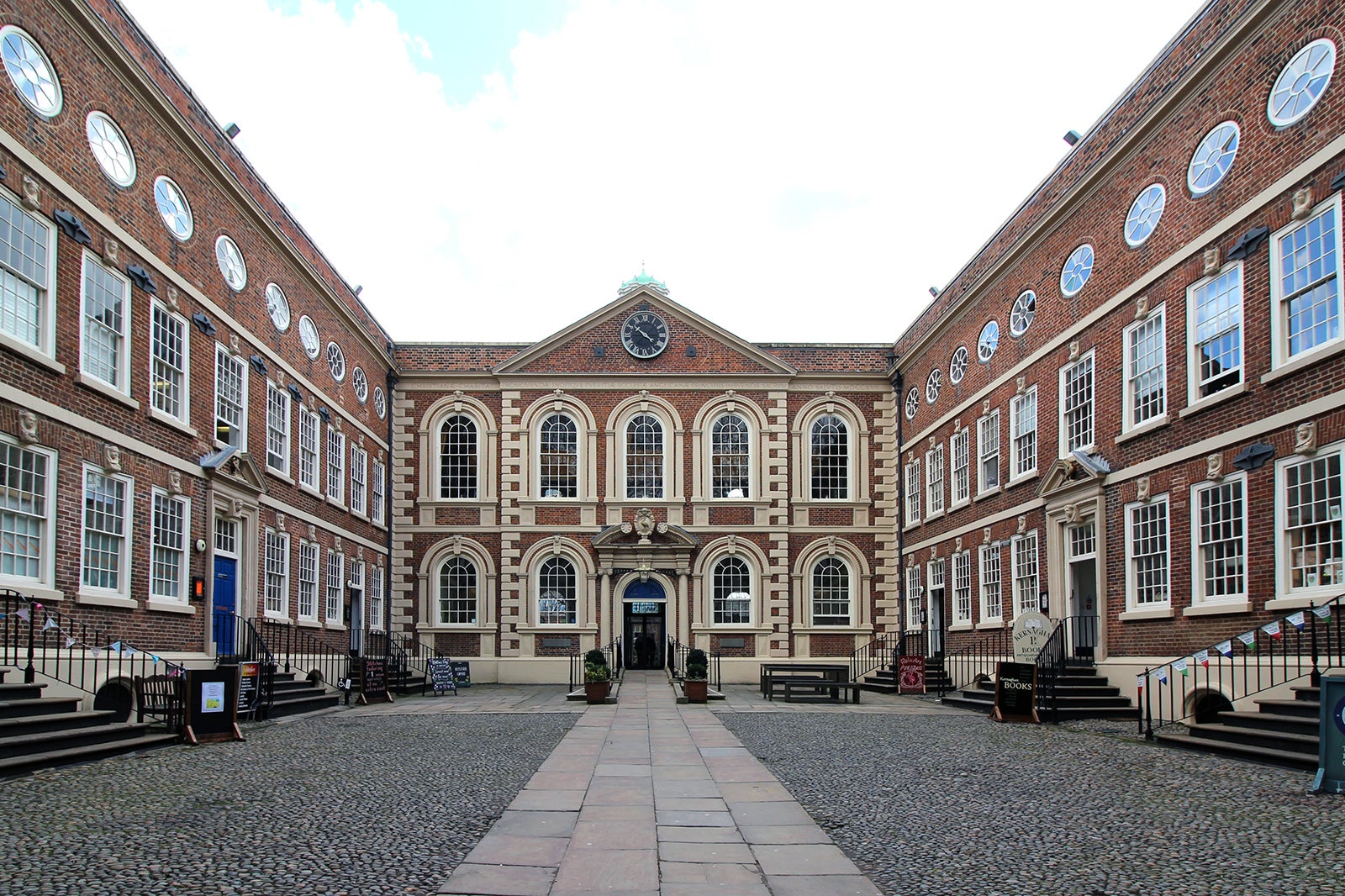 What are the highlights and features of Bluecoat?
More than a gallery, Bluecoat is Liverpool's centre for the contemporary arts. This means that there is a constant bevvy of exciting exhibitions and events taking place at the centre, ranging from art to poetry readings to theatre. Some of the most interesting exhibitions at Bluecoat revolve around visual art such as paintings, drawing and sculpture.
Every 2 years, the centre becomes the key location of the Liverpool Biennial, the UK's largest visual art festival that showcases original works from some of the world's most renowned artists.
Other highlights of Bluecoat include the centre extensive events calendar, which composes a wide range of offerings that includes workshops, theatre, music, readings and more. With dedicated events for children as well as courses aimed at helping adults pursue their passion for the arts, Bluecoat is a truly multidimensional hub encouraging creative engagement at all levels.
Another major highlight of Bluecoat is the building itself, an imposing Grade I-listed structure dating back to the early 18th century. The oldest building in the city centre, it was known as the Blue Coat Hospital, a charity school for orphans. Bluecoat is built in the elegant Queen Anne architectural style and features a charming cobbled front courtyard as well as lush gardens, making it one of Liverpool's finest structures.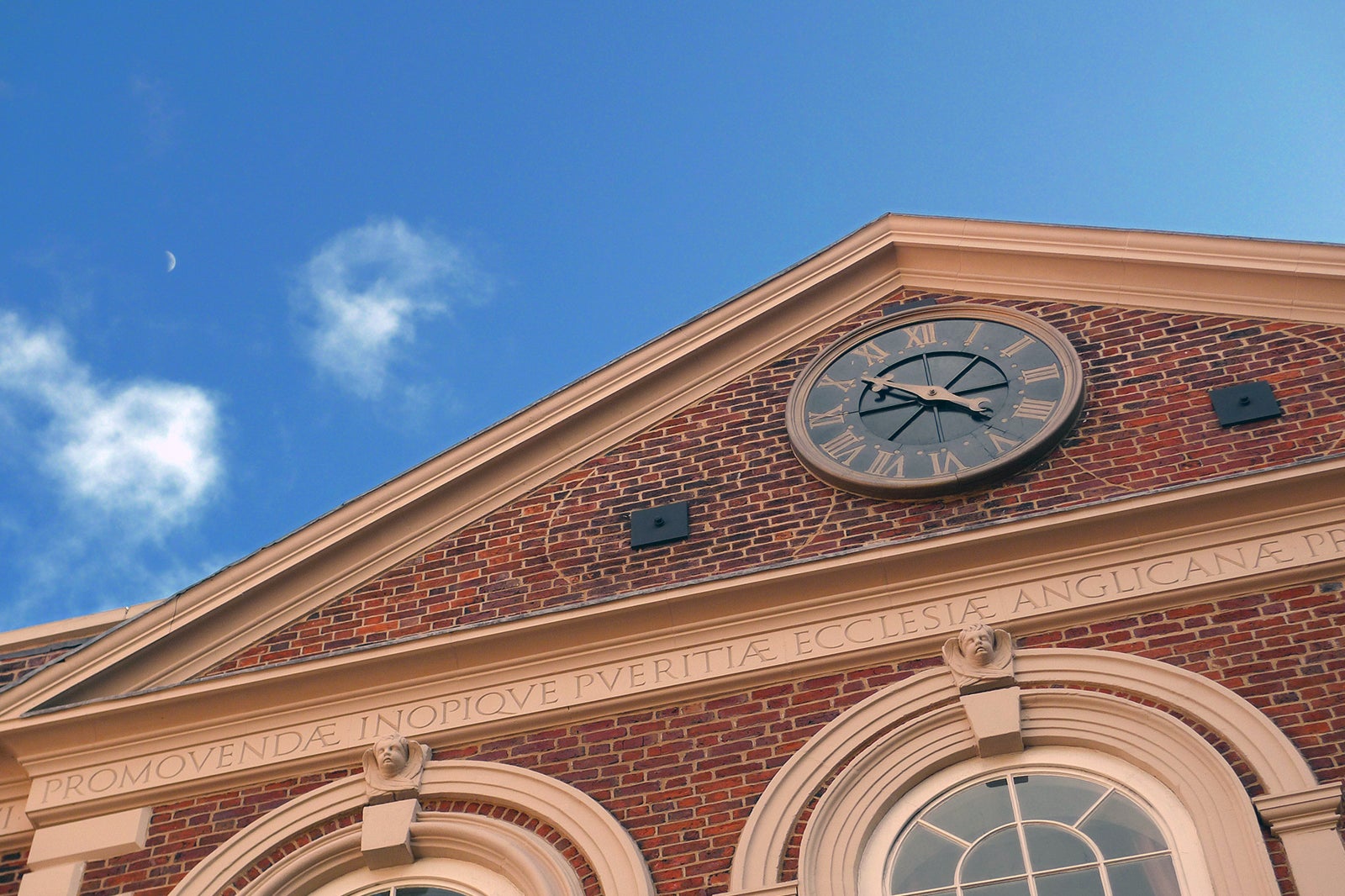 Where to eat and drink at Bluecoat?
As well as a centre for the arts, Bluecoat is also renowned among Liverpool's foodies. With a focus on hearty, homemade food crafted from local produce, the centre's Espresso Cafe draws in diners every day of the week.
As a champion for all things local, it's only right that Bluecoat serves up a quality version of Liverpool's most iconic dish – scouse. This thick, rich stew came to the city via Norwegian sailors and is made up of slow-braised meat, vegetables and a deliciously warming sauce. Served with bread and pickled cabbage, settling into a bowl of scouse after soaking up Bluecoat's artistic offerings is a quintessential Liverpool experience.
Another popular offering at Bluecoat is afternoon tea, a sprawling offering made up of sandwiches, scones and small cakes traditionally enjoyed in the afternoon alongside a cup (or two) of tea with milk. The spread at Bluecoat is often said to be among the very best to be found anywhere in Liverpool.
Good to know about Bluecoat in Liverpool
As a centre for the contemporary arts, Bluecoat offers much more than just an exhibition space in which to view the work of others. At this Liverpool hub for all things creative, visitors are encouraged to get involved in the process, with plentiful opportunities to learn something new.
One of the most popular areas of the centre is the Bluecoat Print Studio, a vibrant open access printmaking facility. Here, you can explore the world of print via workshops, exhibitions, and residencies. You can even rent the studios at a low cost.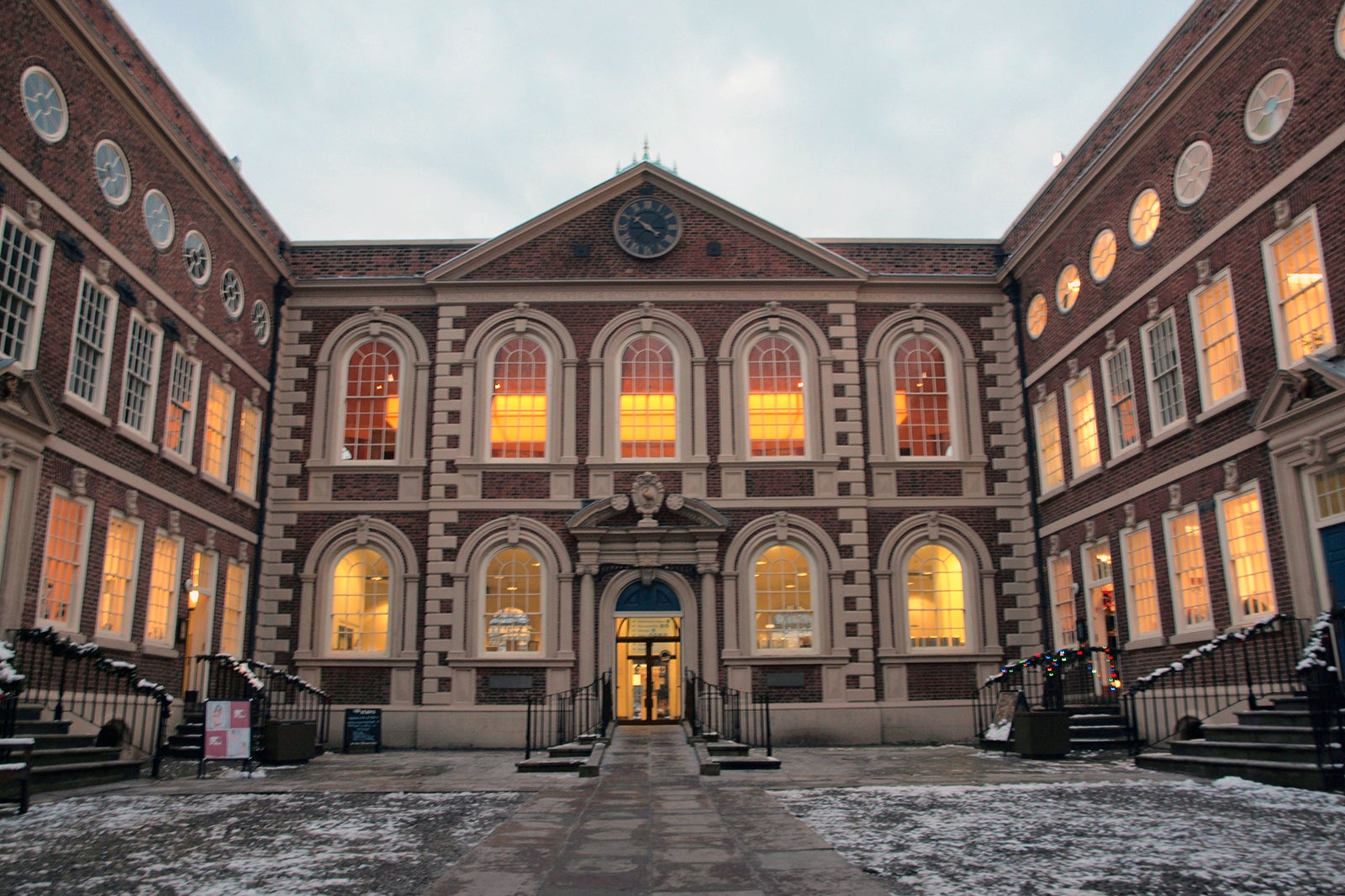 Bluecoat in Liverpool
Location: Bluecoat, School Lane, Liverpool L1 3BX, UK
Phone: +44 (0)151 702 5324
Back to top