The Blackpool North railway station is one of the city's 2 main train stations. Serving Northern Trains and Avanti West Coast, it has regular coaches from and to Manchester, Liverpool, York, and other places across the UK.
Before 1974, the station was located a few hundred yards away, on Talbot Road. It opened in 1846, originally as just Blackpool station. Its name was changed to Blackpool Talbot Road in 1872 as new stations were opened in the thriving coastal retreat. It went through several renovations over the years and was renamed Blackpool North in 1932.
In 1974, the main station, platforms and train shed were demolished. The canopy was remodelled and turned into the new station. Blackpool South, the city's other station, is located south of the town with lines connecting to Preston and Colne. So far, it doesn't have lines that connect it to Blackpool North. However, you can go on a tram at Waterloo Road, which is a short walk away from Blackpool South. This will connect you to Blackpool North.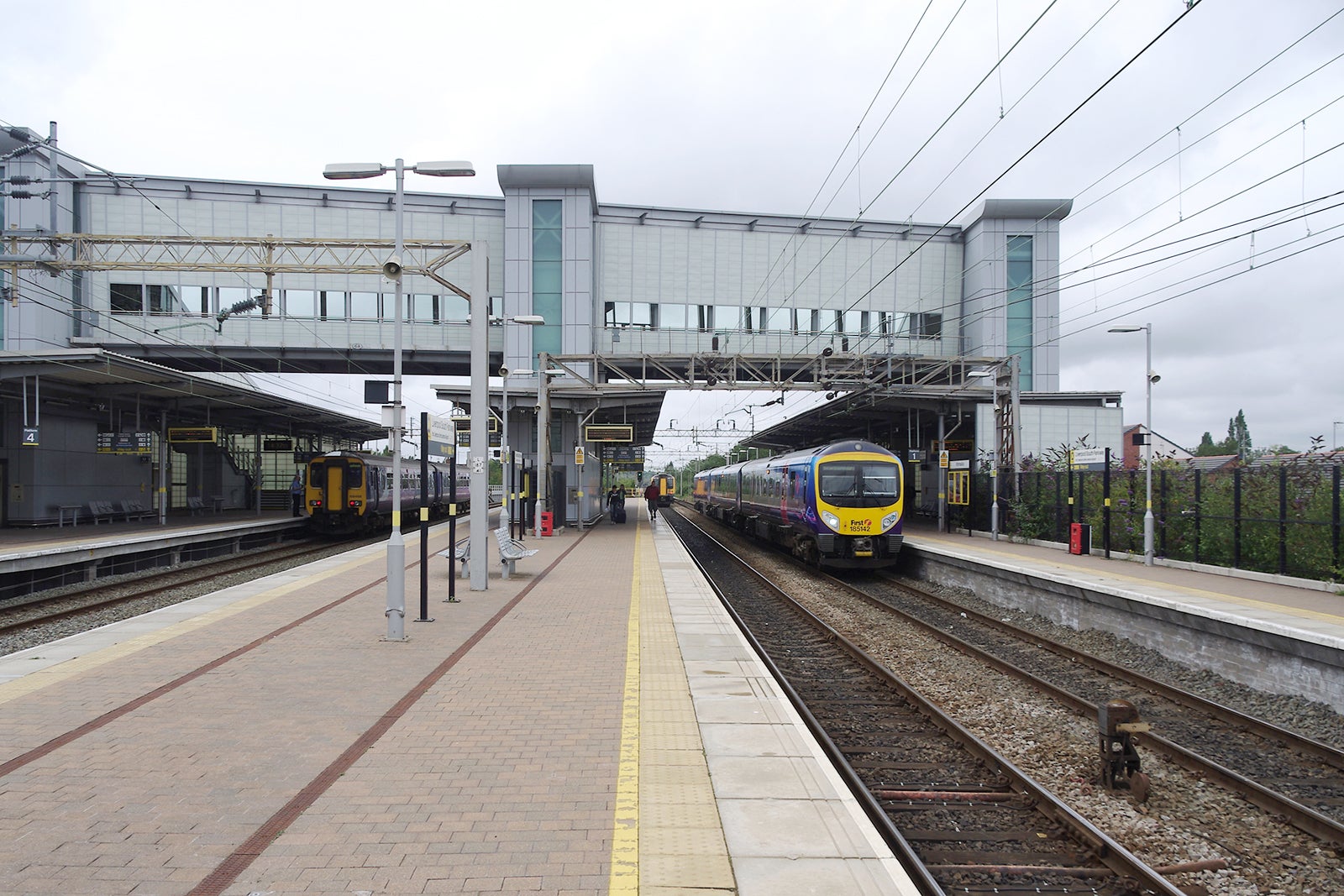 What are the facilities at Blackpool North railway station?
The Blackpool North railway station has different amenities and facilities that can make travelling a lot easier. There are payphones, trolleys and accessible toilets. It even has a baby changing station to make life a bit more convenient for families travelling with little ones. The station offers indoor seating for you to relax before your train arrives.
The Blackpool North railway station is also accessible for persons with disabilities. Wheelchairs are available in the area. Professional staff can assist you with your needs 24/7. There are accessible ticket machines that accept cash and cards. More importantly, the station has step-free access for travellers on wheelchairs or those with prams or pushchairs. It even has a ramp from the platform to the train itself.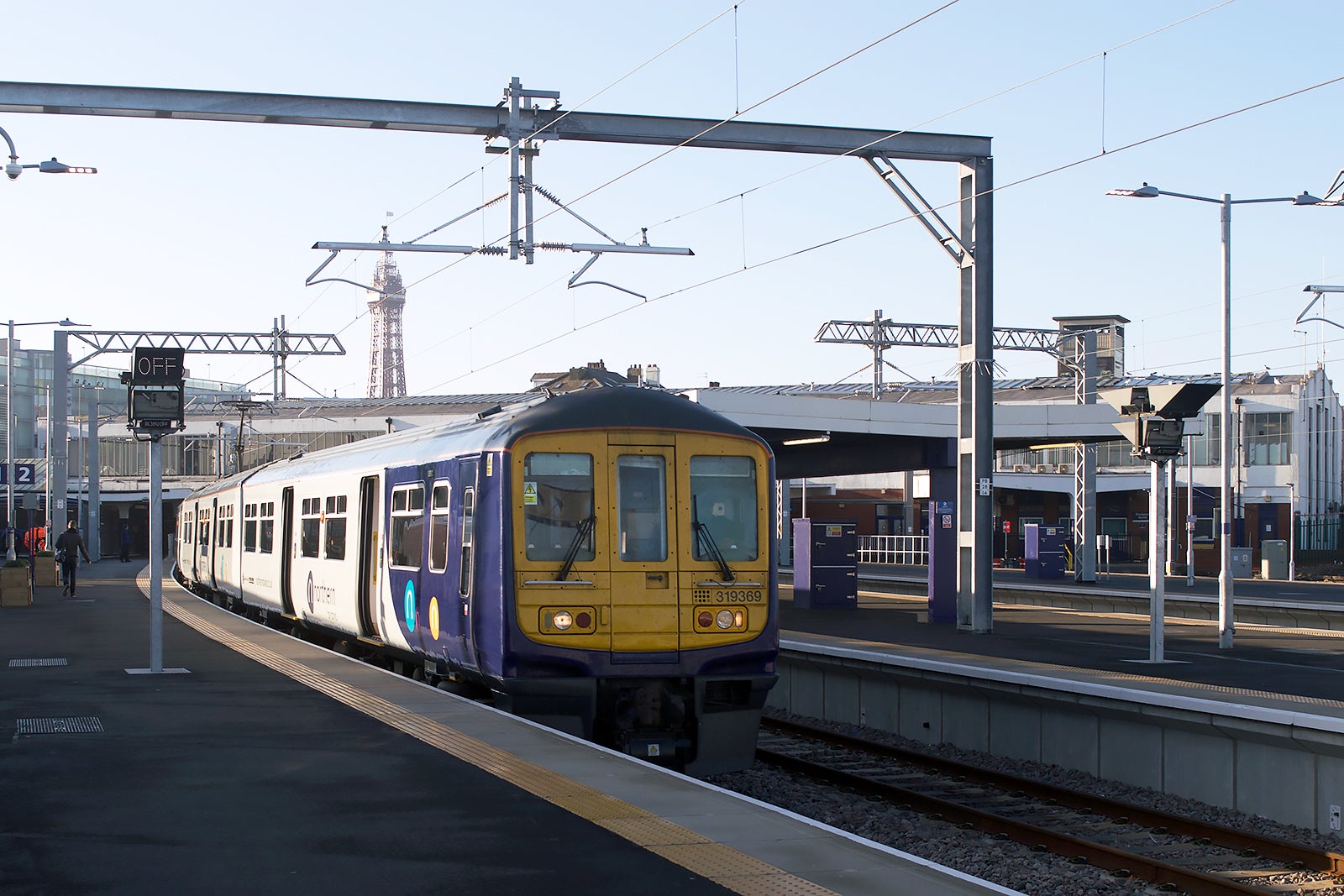 Where to eat in and around Blackpool North railway station?
Inside the Blackpool North railway station, you can drop by Pumpkin Café for some snacks and beverages before your trip. The Station Café is quite close to the main entrance, serves a wide range of hearty meals, desserts, and good coffee.
There are plenty of other restaurants within walking distance of the railway station. Hungarian's Restaurant serves contemporary English and Hungarian dishes. Mr Basrai's World Cuisines, where the buffet is filled with delicacies from around the globe, including European, Asian, and Mexican delights. This family-run eatery has an open kitchen, allowing guests to see how all the meals are cooked and prepared.
Good to know about Blackpool North railway station
Bus lines 42, 61, and 9 have stops near the Blackpool North railway station. If you're taking a bus from Lancaster, you'll reach Blackpool North in about 94 minutes. The Riversway Docklands at Preston is 73 minutes away by bus, while Blackburn is 137 minutes away.
The closest bus stops are at Dickson Road and Talbot Road at Blackpool Town Centre. From these bus stops, you can reach the train station on foot in about 4 minutes. There are bus stops at Buchanan Street and Central Library. These, too, are just a short walk from the station.
If you're driving, you can drop your vehicle off at the station's 30-space car park. It has 2 spaces reserved for persons with disabilities. The station doesn't have a taxi rank or cycle storage availability. It does, however, have adjoining bus connections, so travellers can easily get around the seaside town of Blackpool once they arrive.
Blackpool North Railway Station
Location: Talbot Rd, Blackpool FY1 2AB, UK
Back to top