North Pier, formerly known simply as Blackwood Pier, was built in 1862 mainly for leisure rather than seafaring. It's the oldest of 3 coastal piers in the area. Designed by Eugenius Birch, this Grade II-listed structure is one of the few surviving examples of his work. Additionally, it was the first pier built by R. Laidlow and Son, a Glasgow engineering firm.
The pier opens daily, but just remember that all opening hours depend on the weather. Hence, if you're in the area, you might want to do a weather check before heading out. If the seas are too rough, you won't be allowed on it. You can bring a dog to the pier, but your pooch is only allowed on the deck. Dogs can't enter indoor areas, such as cafés, bars, and arcades.
Summer might come to mind if you think of North Pier, but late autumn to winter is also a great time to visit. Throughout these months, you'll see tens of thousands of starlings hovering over the pier, trying to find a good place to rest for the night.
North Pier in Blackpool - one of the highlights of 10 Most Instagrammable Places in Blackpool (Read all about Blackpool here)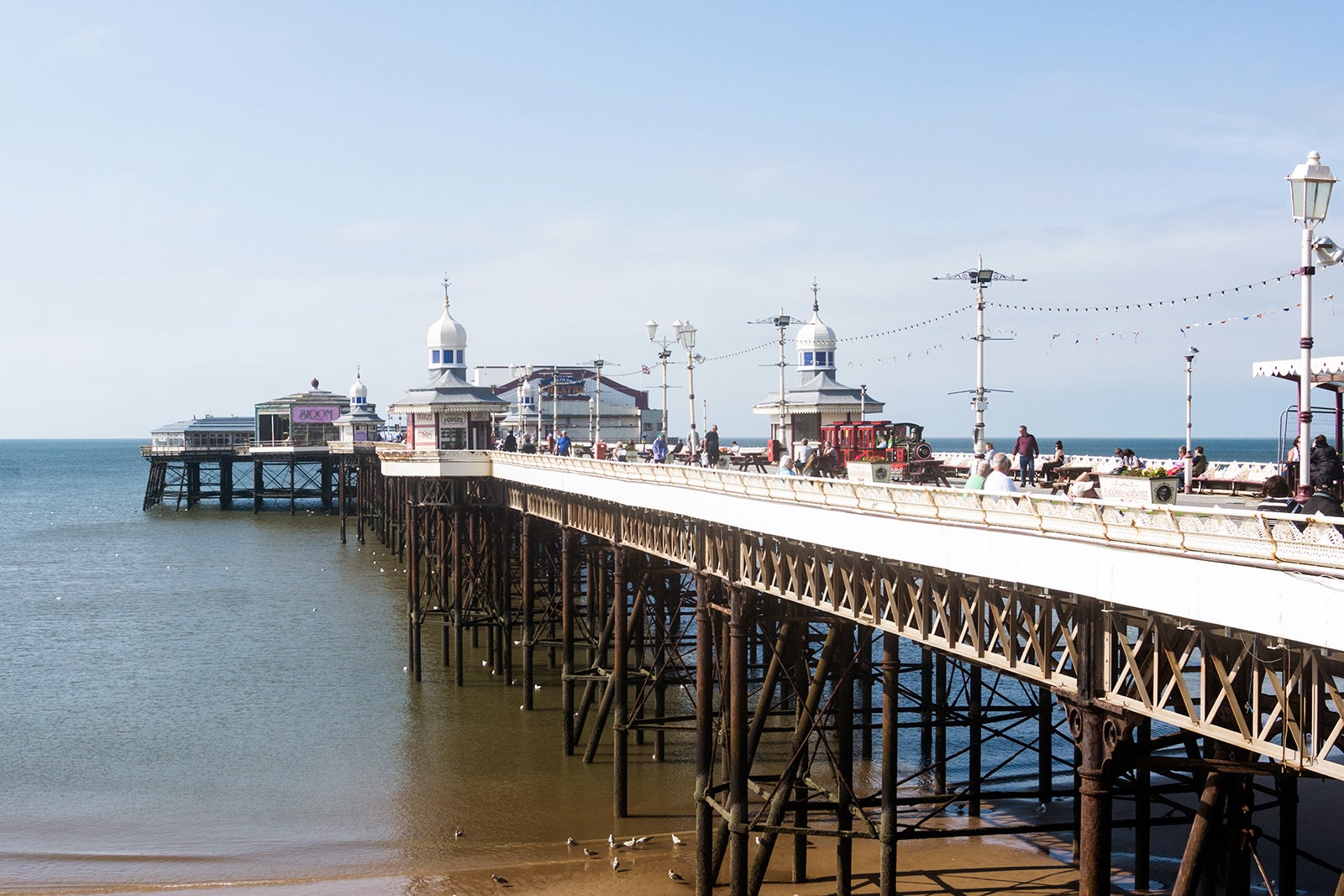 What are the highlights of Blackpool's North Pier?
Blackpool's North Pier is full of life and energy. It's packed with a ton of fun activities that include rides, a theatre, and an arcade. The heritage pier also has cafés, kiosks and bars spanning the promenade, such as The Merrie England bar and Sunset Lounge.
The arcade might be the go-to spot for kids, but it has plenty of amusing games that even the adults will enjoy. It offers a diverse range of video games and prize machines, including pinball. After a fun day in the arcade, you can exchange the tickets you collect for some prizes.
Another family-friendly attraction on the North Pier is the Joe Longthorne Theatre. It usually has an exciting line-up of shows prepared for locals and tourists. From live music and comedy to pantomime, the theatre hosts a wide variety of acts that suit guests of all ages. You can book in advance to secure a spot.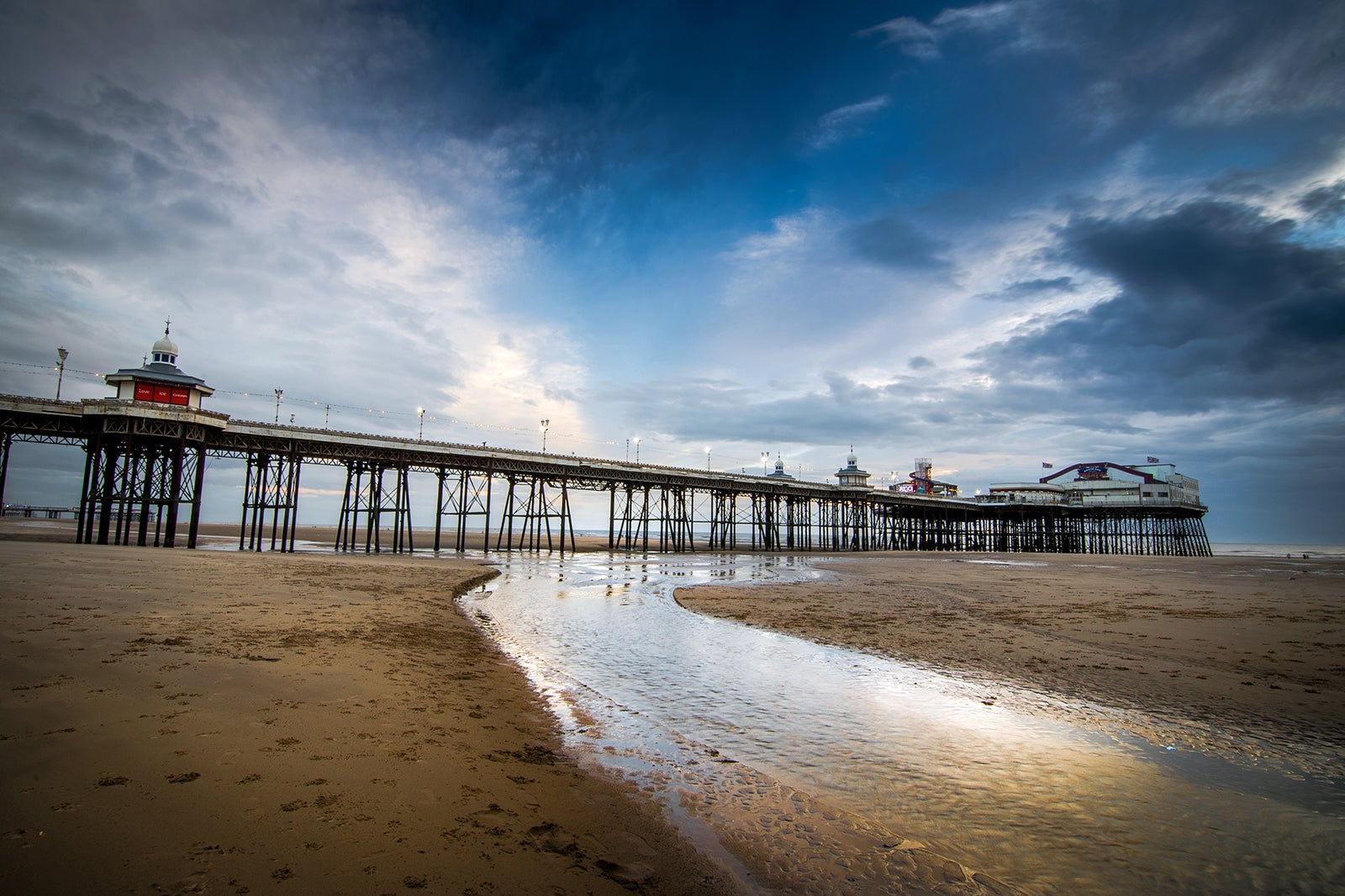 Where to eat and drink on North Pier?
Located at the front of North Pier, The Merrie England Bar is a warm and charming place to sit, unwind, and enjoy a drink. It's usually laidback except during major sporting events, when you'll find a crowd of sports fans watching a game on the large screens. From Fridays to Sundays, the bar plays live music from local favourites, including DJ Ian Jackson, The Coustics, and more. In the summer, they have live music nearly every day.
You'll find The Sunset Lounge towards the end of the pier. It's an open-air restaurant with stunning views of the sea. It, too, hosts live music at weekends, which ranges from classic hits to mainstream music. If you're lucky, you might even catch an organ concert for free.
There are cafés and kiosks on the front of North Pier that serve seaside classics. These are convenient options if you're there to enjoy the rides and arcade.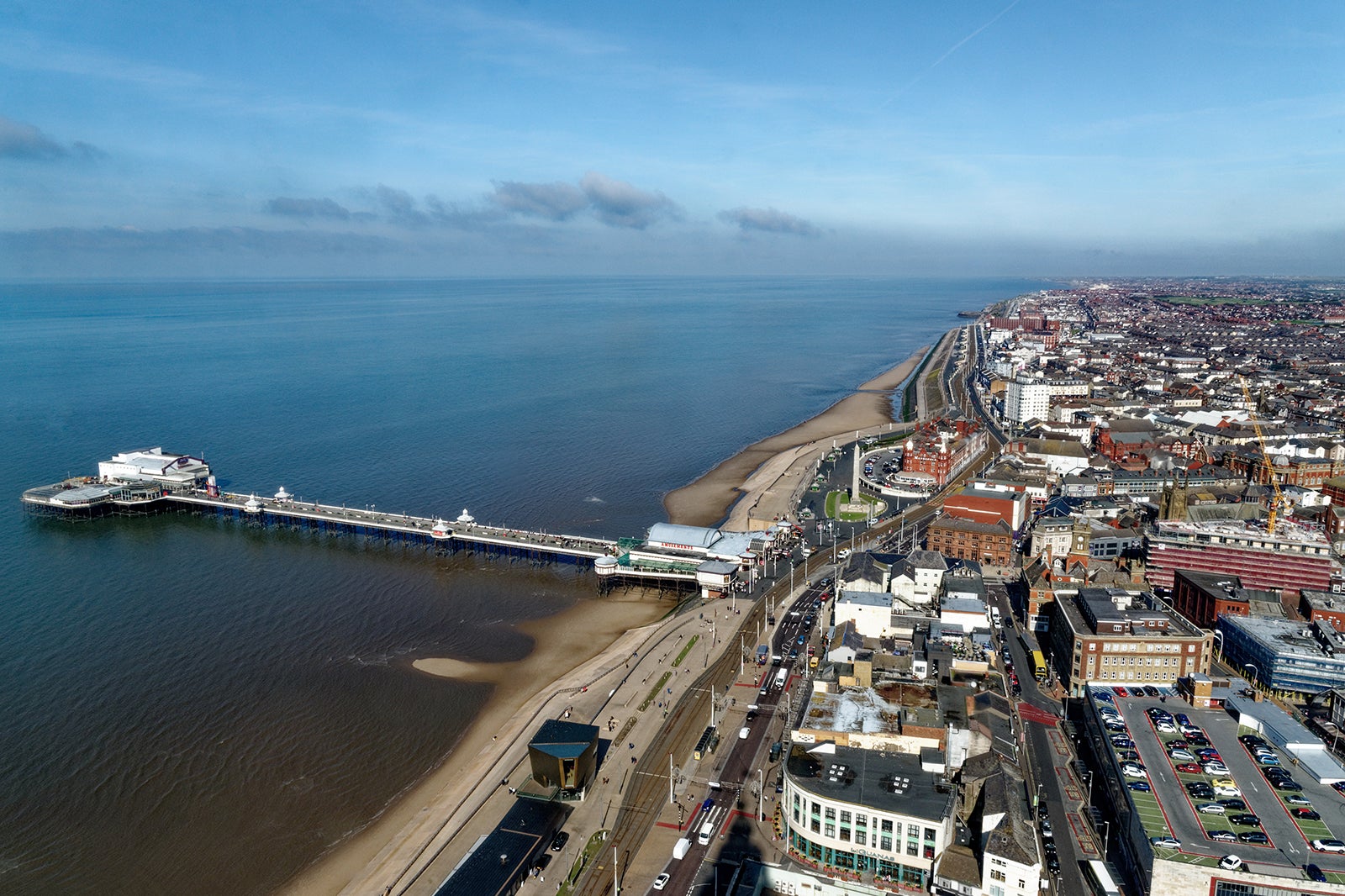 How to reach North Pier?
Bus lines that will take you close to North Pier in Blackpool are 42, 61, 68, and 9. There are stops right by the pier, so you won't need to travel too far on foot.
North Pier is on Blackpool's promenade, which is a short walk away from the town's information centre. You can stroll along the promenade or hop on a tramway to reach the pier.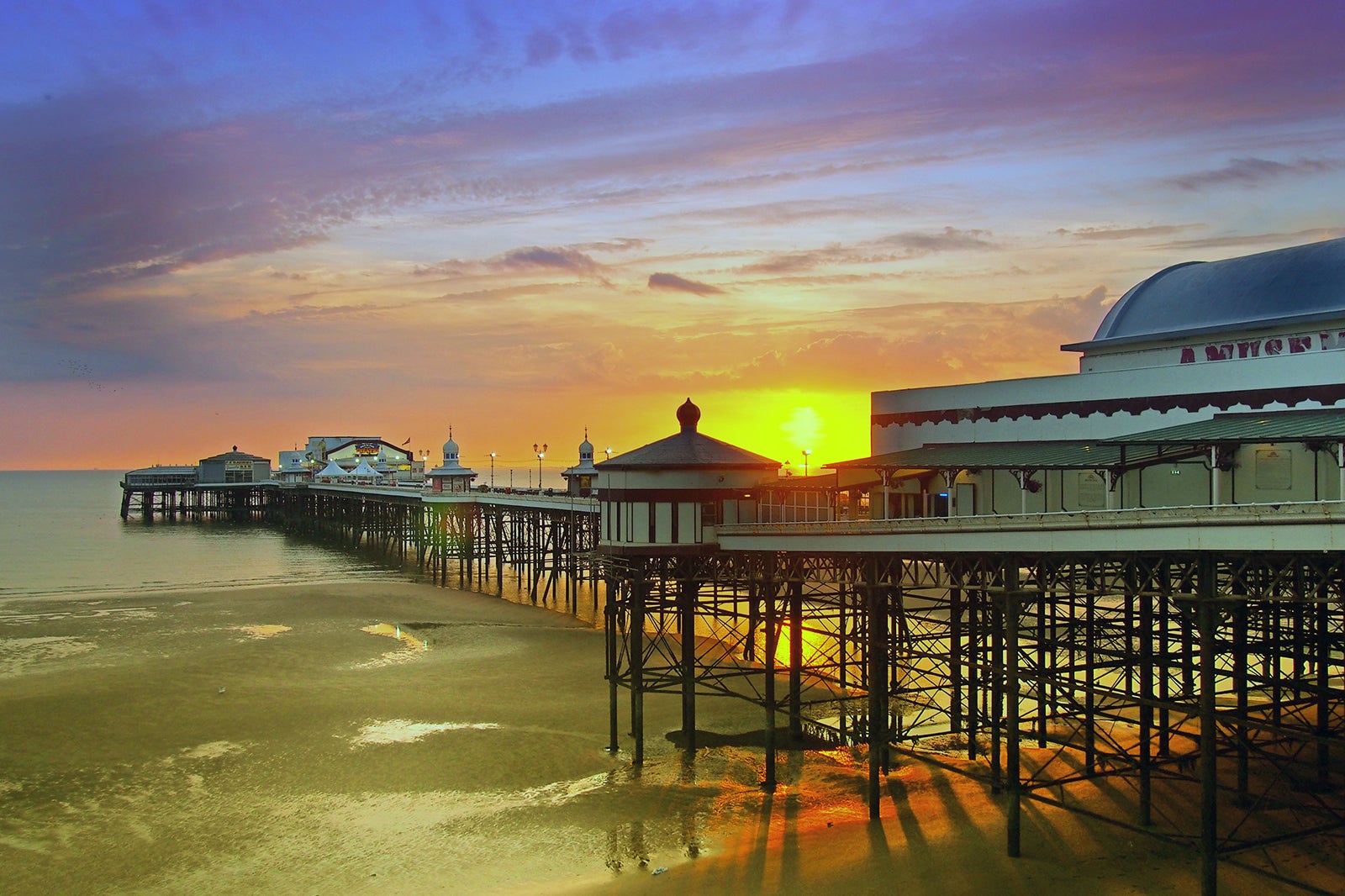 North Pier in Blackpool
Location: North Pier Promenade, Blackpool FY1 1NE, UK
Open: 24/7
Phone: +44 (0)1253 623304
Back to top