Birmingham International Train Station
Discover How You Can Reach All Corners of the Country
Birmingham International Train Station is a popular transport hub offering convenient train services across the country that reach as far as Wales and Scotland. It opened in 1976 and has provided a popular way to travel throughout the West Midlands and beyond in the decades since, though its reach has significantly grown since its opening.
Travellers looking to explore the best of what the UK has to offer, including Birmingham and beyond, will almost inevitably find themselves at this station at one point or another.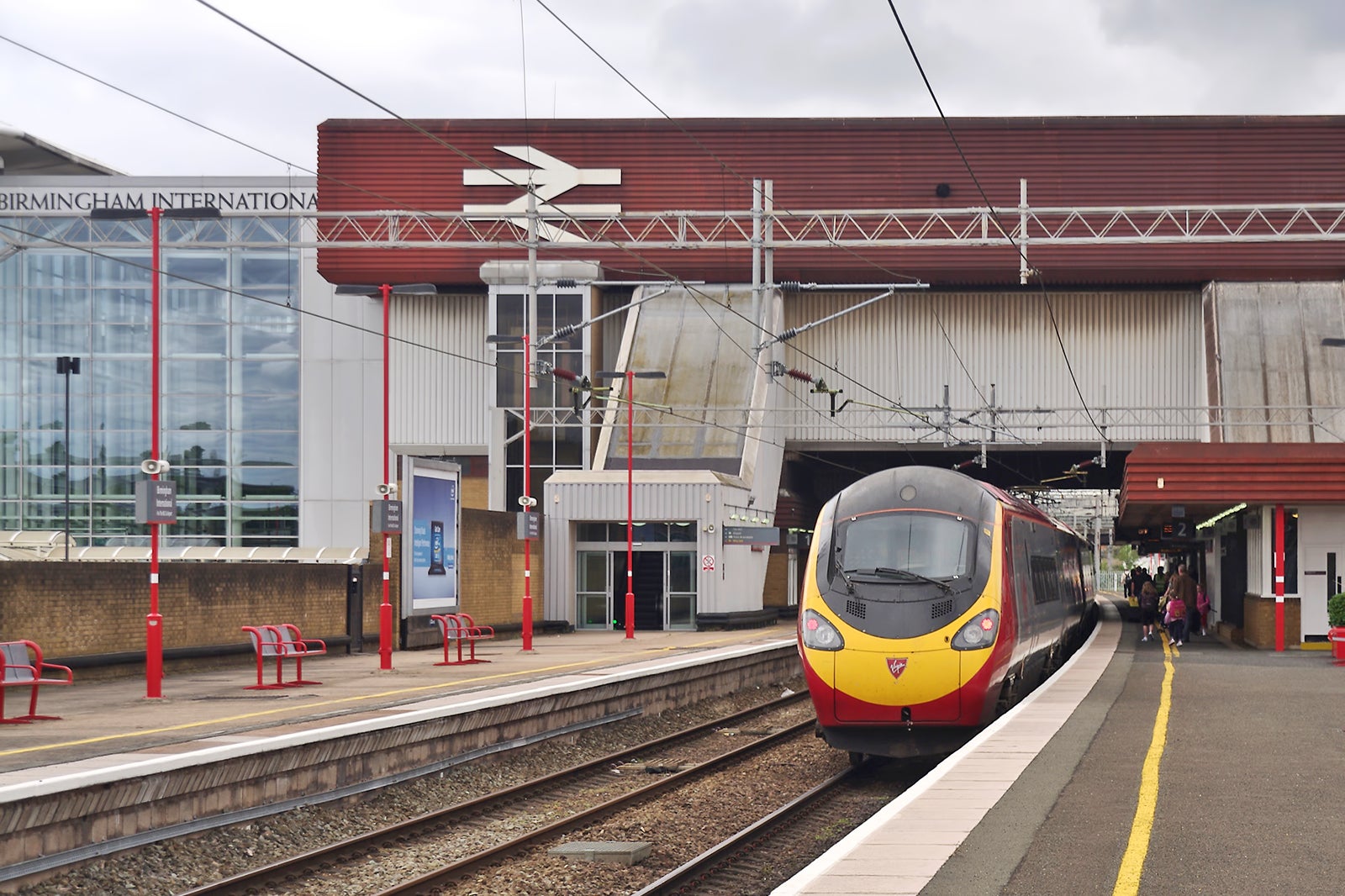 Birmingham International Train Station highlights
The most impressive aspect of this train station is the sheer number of services it offers. Several different train services operate out of this station to allow passengers to find their way across the country. Avanti West Coast, for example, offers lines to London, Shrewsbury, Glasgow, and Edinburgh.
Transport for Wales travels to Shrewsbury as well, but it doesn't stop there. You'll also find lines stretching all the way to Aberystwyth and Pwllheli along with Holyhead. CrossCountry lines take passengers to Manchester and Bournemouth. Finally, West Midlands Trains reaches Liverpool, Northampton, and Rugeley.
Good to know when visiting Birmingham International Train Station
If you're planning a trip that takes you across the UK, this station is a good starting point. You can fly into Birmingham Airport and take the AirRail Link straight to the train station if you like.
The train station gets a lot of traffic in large part due to the National Exhibition Centre that's located right next to it. If any trade shows or events are happening there, you can expect a bit more traffic at the station, so keep that in mind when planning your trip. If a major event is happening, it's generally best to arrive at the station a bit earlier than usual, and it's always best to arrive at least 10 minutes before your train is scheduled to leave.
Birmingham International Train Station
Location: Stationlink Road, Bickenhill Ln, West Midlands, Marston Green, Solihull B40 1PA, UK
Open: Ticket office Monday–Friday from 5.40 am to 9 pm, Saturday from 6.15 am to 9 pm, Sunday from 8.15 am to 9 pm
Phone: +44 (0)3333 110039
Back to top