Arena Birmingham is a massive sports and event venue that showcases thrilling events all year long including concerts and other live performances. Concerts from big-name artists are common, but this venue hosts special events as well. Wrestling championships are frequently held here, along with more obscure events like Premier League Darts.
Whether you're interested in music, sports or any kind of live performance, something here is sure to grab your attention. Most of the events are kid friendly, so you can bring the whole family along. The length of each show varies, but most concerts last around 2-3 hours, while sporting events can go a bit longer.
Arena Birmingham - one of the highlights of 10 Things to Do Along Birmingham's Canals and 10 Best Nightlife Experiences in Birmingham (Read all about Birmingham here)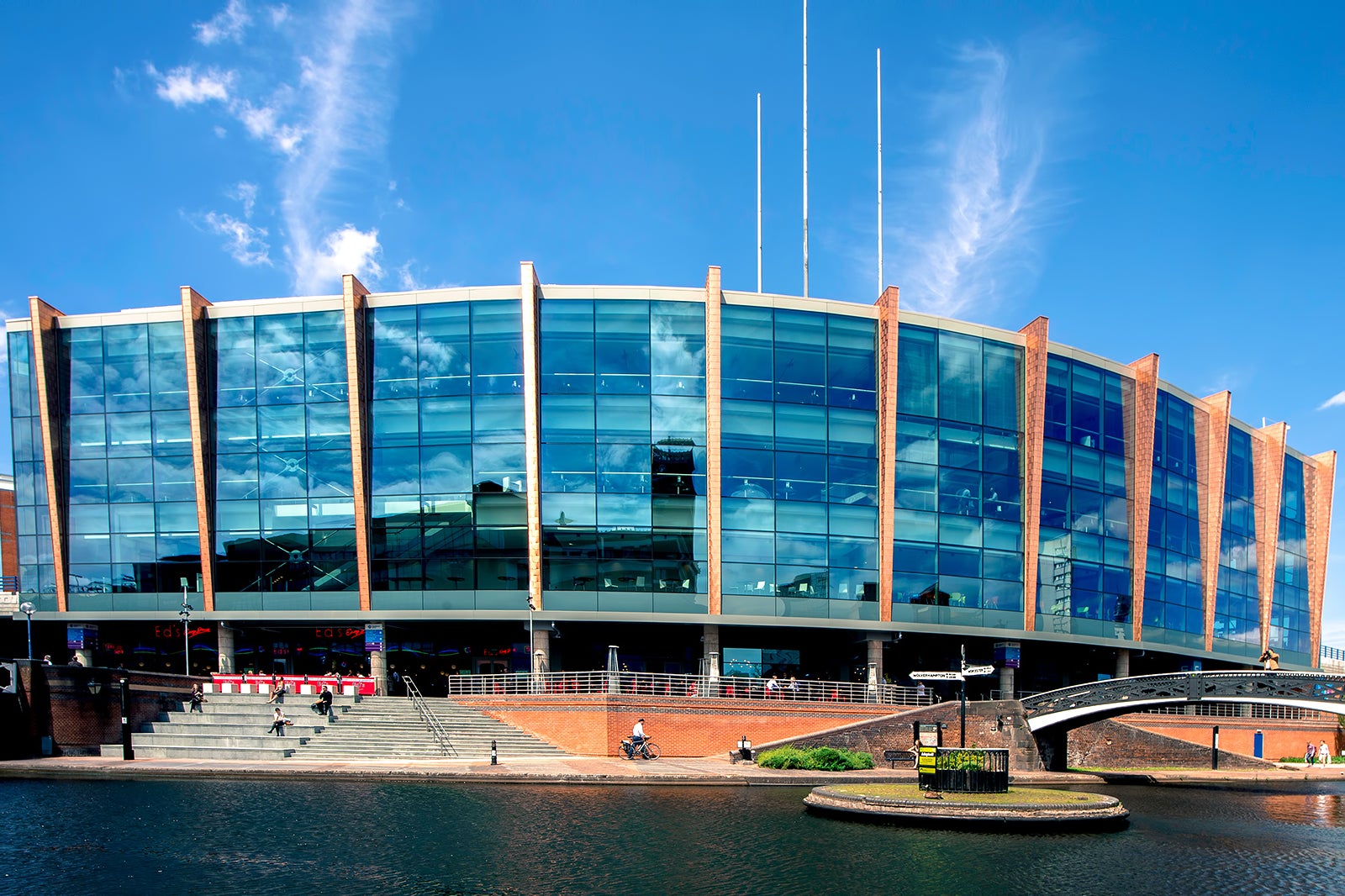 Arena Birmingham highlights
Thanks to recent renovations, this arena is one of the highest-quality arenas in the UK. You'll find room for 15,800 people to sit comfortably for any kind of performance. You'll also find a food court and plenty of drink options within.
One of the most impressive parts of this massive arena is its commitment to sustainability. 80% of its food and beverage supplies come from within a 30-mile radius. 60% of that is sourced from small and medium-sized enterprises. Additionally, an impressive 98% of their disposable packaging spending is on recyclable, biodegradable, and compostable products.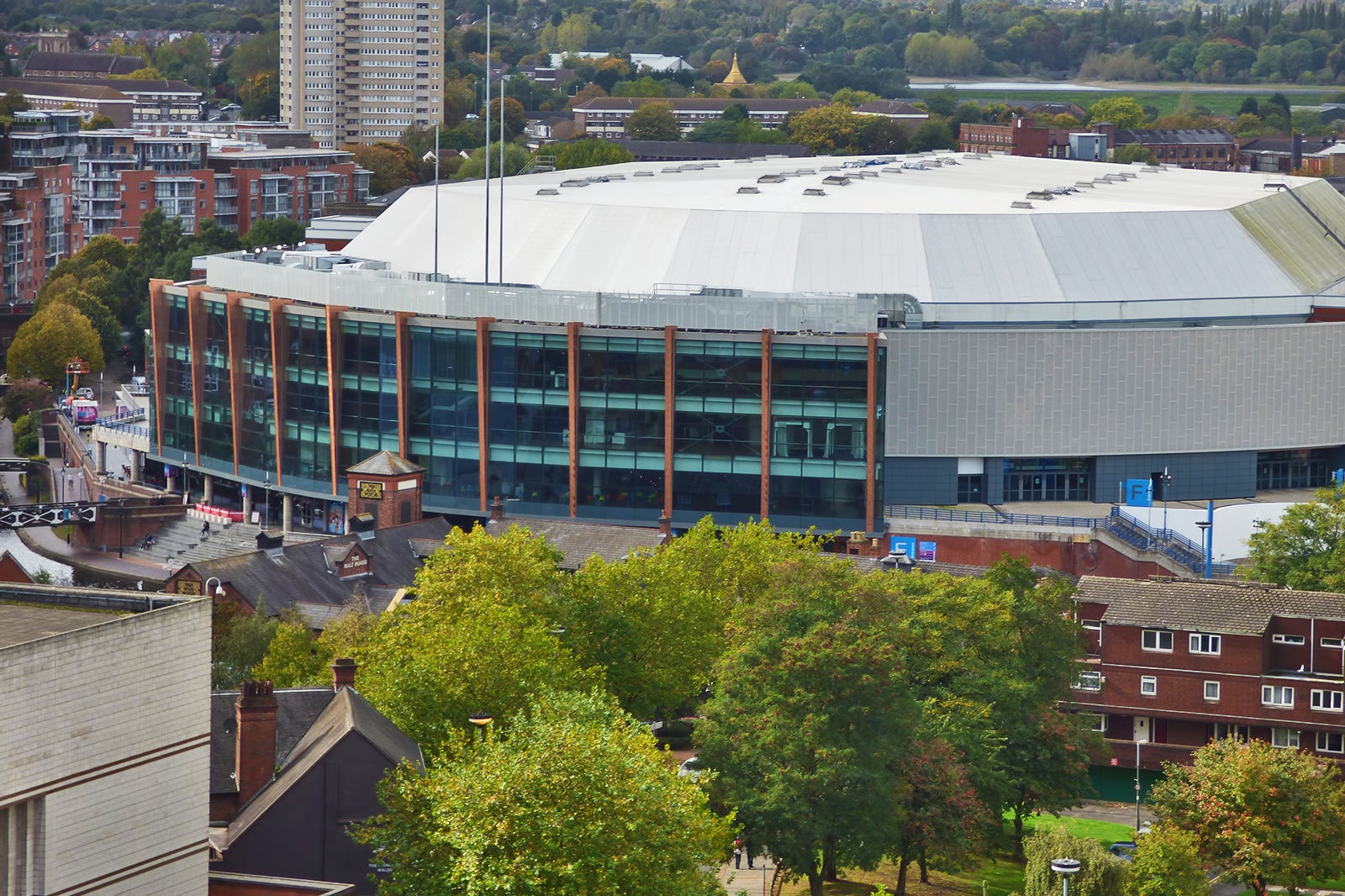 Good to know when visiting Arena Birmingham
Located in the heart of the city, this arena is one of the most accessible places in town. Both the bus and the train can drop you off just steps away from this arena. Additionally, you'll find plenty of parking if you're looking to drive yourself.
This arena has numerous accessibility features for people with disabilities. The arena is wheelchair accessible, and they have manual wheelchairs they can loan to visitors, but it's recommended that you bring your own if you need one. Service animals are also welcome, though visitors should be wary of how loud the concerts can be for them.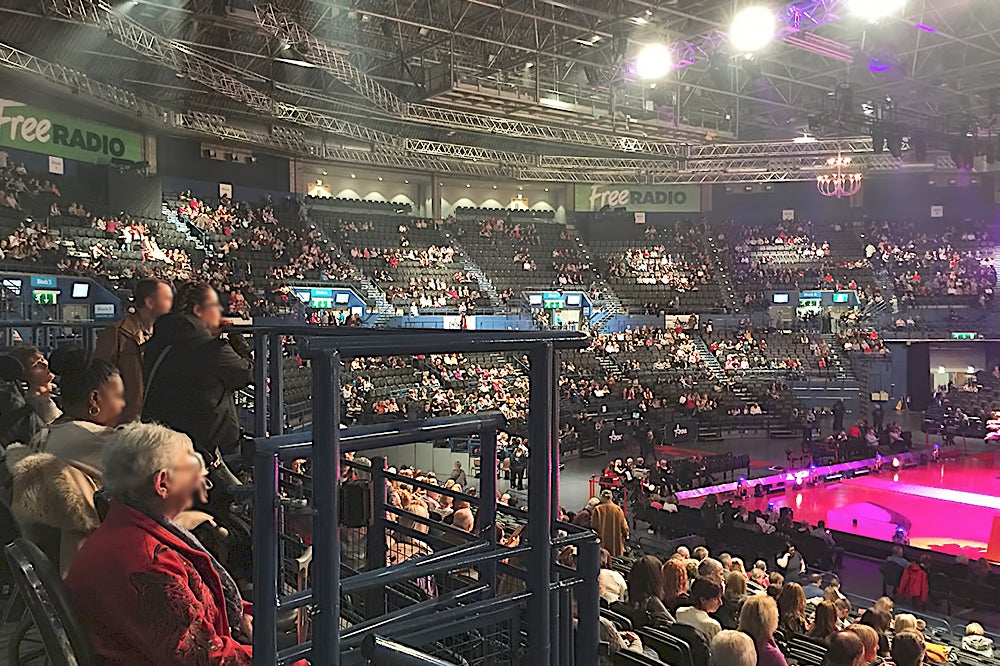 Arena Birmingham
Location: King Edwards Rd, Birmingham B1 2AA, UK
Open: Most shows begin at 7 pm
Phone: +44 (0)1217 804141
Back to top