Albert Square is a public square in Manchester that's home to the iconic Manchester Town Hall and an array of smaller buildings and statues in addition to the open space. Most of the important monuments and buildings in the square date back to the mid- to late-19th century.
Visiting this square is an effective way to explore the history of Manchester. Given the number of centuries-old monuments and buildings, you'll feel like you've stepped back in time. Most people spend about 30 minutes to an hour here, but nothing's to stop you from staying as long as you like.
Albert Square in Manchester - one of the highlights of 10 Most Popular Streets in Manchester (Read all about Manchester here)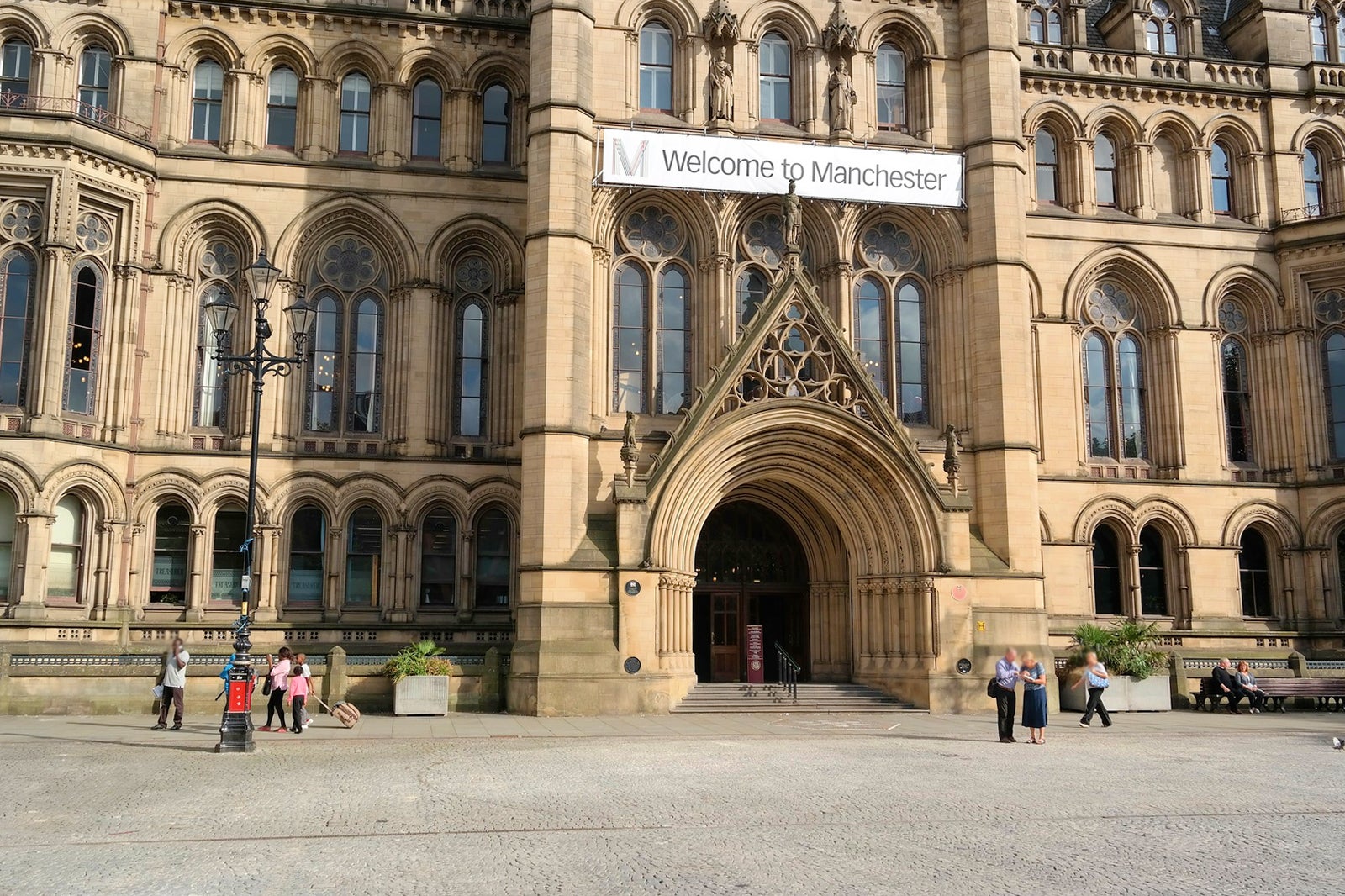 Albert Square highlights
The primary highlight of Albert Square is the Manchester Town Hall. This Grade I listed building was crafted by Alfred Waterhouse using the Victorian Gothic architectural style. While the outside is impressive enough with its 85-metre bell tower, you'll also find impressive mural paintings inside.
In addition to the town hall, you'll find several monuments in the square. The most prominent is the one dedicated to Prince Consort Albert, the namesake of the square. The monument features a marble statue of the man himself and is housed within a medieval-style ciborium. The designs of this monument were personally approved by Queen Victoria.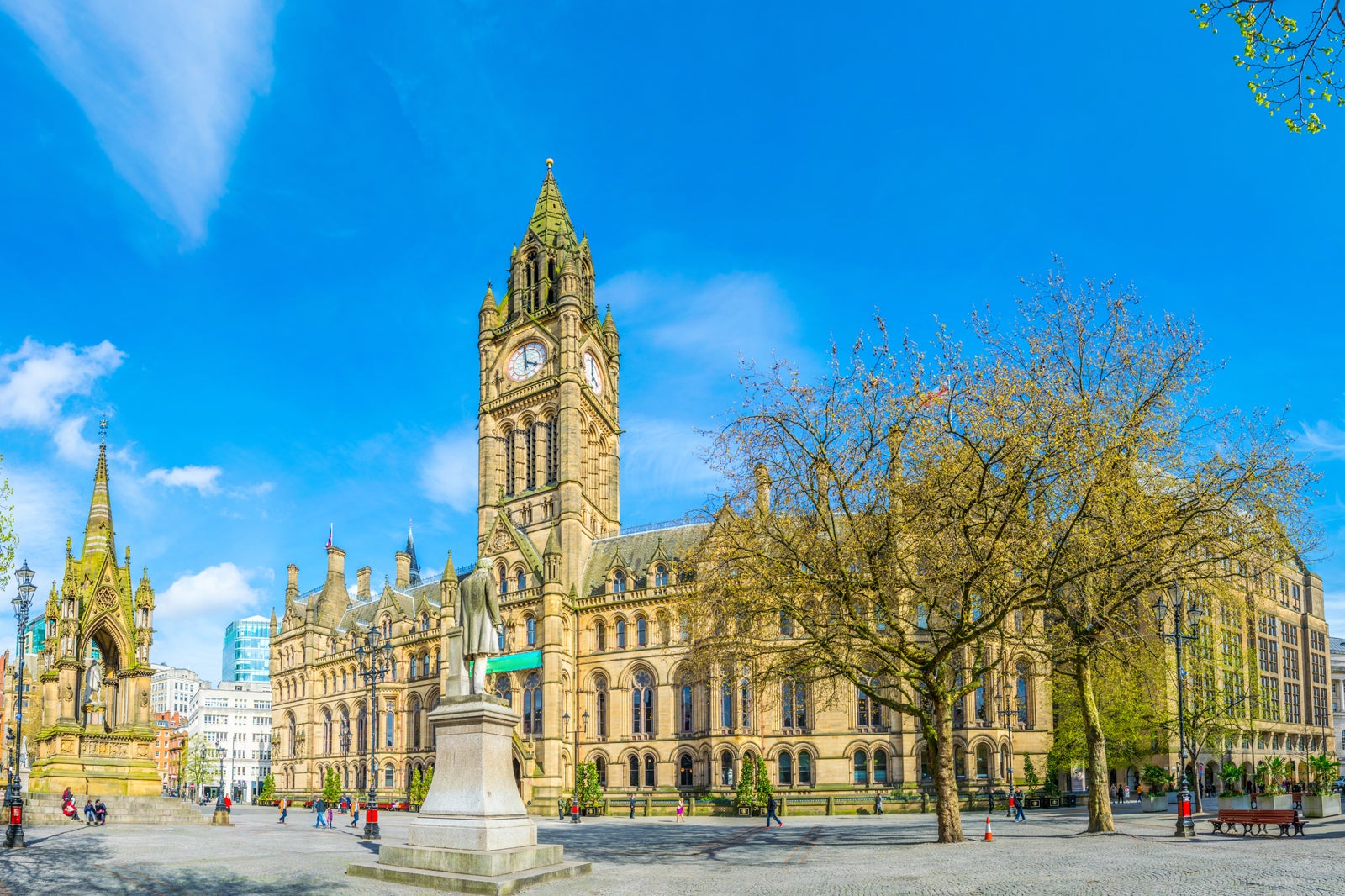 Good to know when visiting Albert Square
Albert Square is always open, but many of the buildings on it are not. If you're looking to tour the town hall, for example, you'll need to check the opening hours. The monuments outside in the square, however, can be enjoyed at all times.
When you visit this square, you'll be close to several other exciting Manchester attractions. The Opera House is just a short walk west, and if you keep heading that direction all the way to the River Irwell, you'll run into the People's History Museum. If you want to get some shopping done, the Central Retail District is due north, just a short walk away.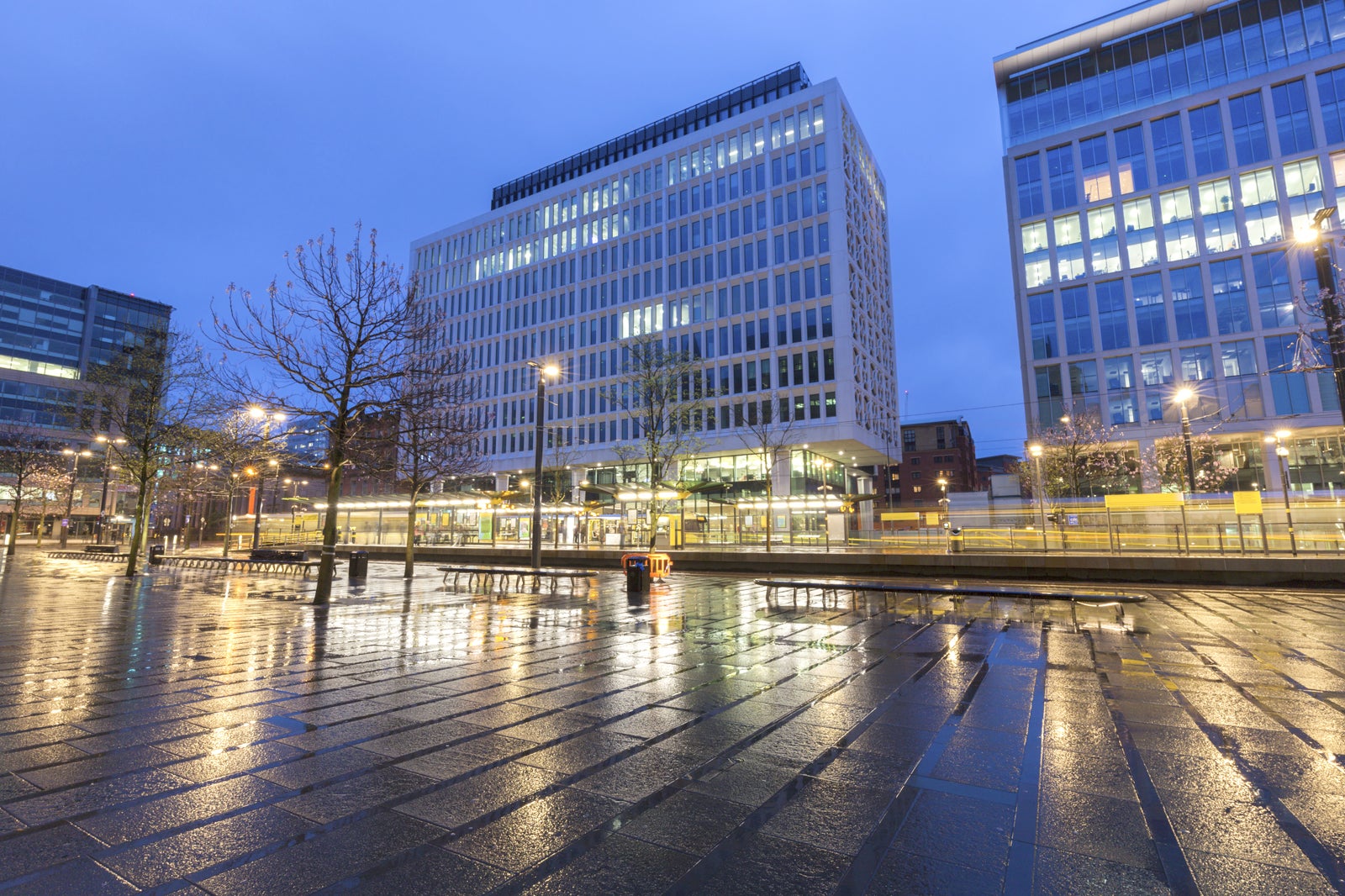 Albert Square in Manchester
Back to top