10 Best Things to Do in Montreal
What is Montreal Famous For?
Montreal is an impressive, eclectic city that combines European culture with a North American way of life. Old Montreal, with its 17th-century buildings, contrasts the somehow futuristic Underground City, and shows how Montreal is so rich in culture and history.
One of the most bilingual cities in Canada – it's the largest French-speaking city behind Paris – Montreal offers its visitors a wide range of things to do. Nature lovers can enjoy Mount Royal and the Botanical Gardens, art lovers will be fascinated by the Museum of Fine Arts, and everyone can feast on poutine, a hearty meal that's known by some as Canada's national dish.
What are the best things to do in Montreal?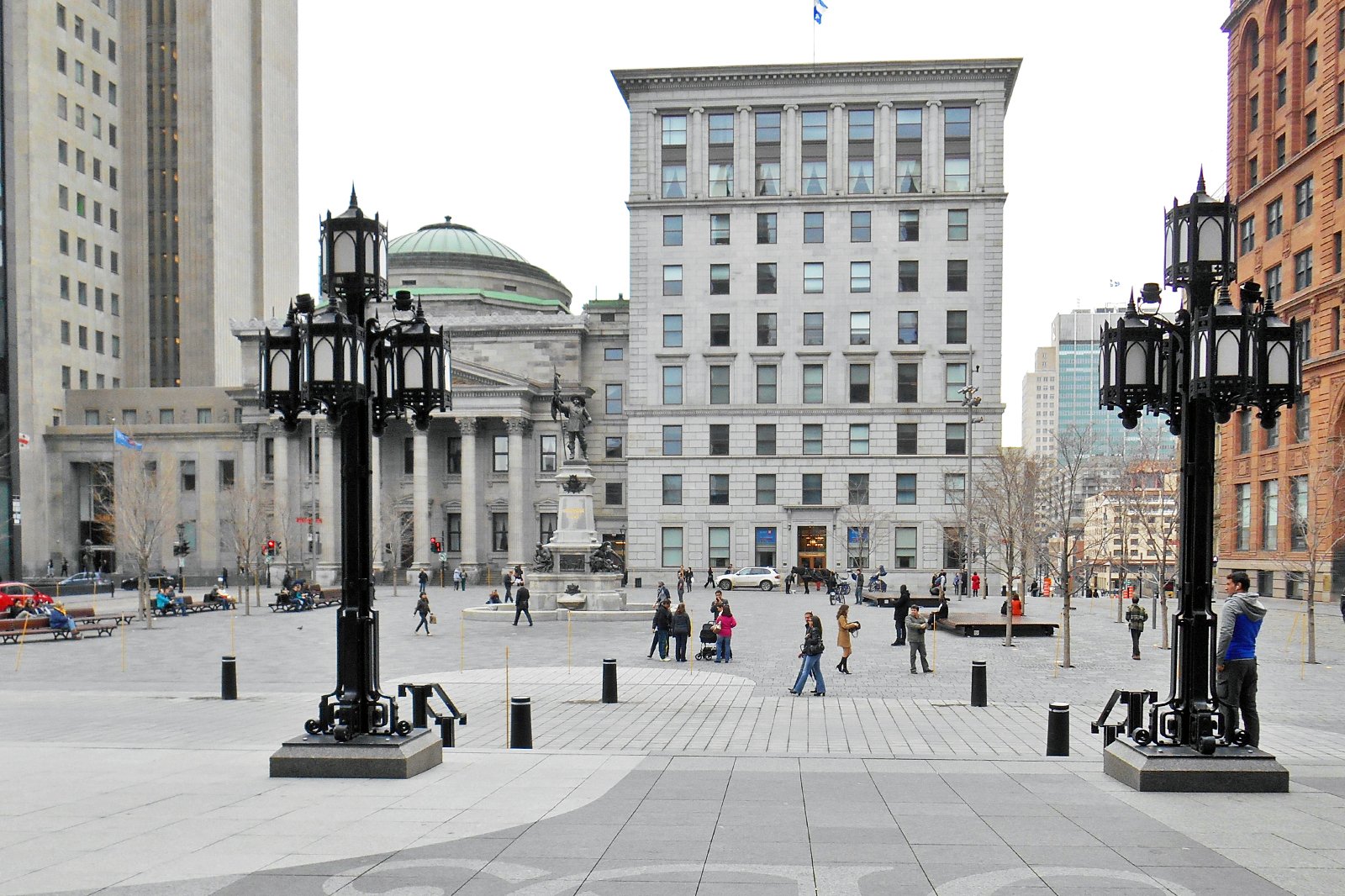 Start the day in Place d'Armes
Set eyes on one of the oldest squares in Montreal
Places d'Armes is a 6,000-sq-m square in the heart of Old Montreal. A statue of Paul de Chomedey, the founder of Montreal, is raised in the centre of the square which is bordered by buildings representing the evolution of Montreal through history. The most notable landmark which flanks the square is the twin-towered Notre-Dame Basilica. Seating areas shaded by trees offer cool people-watching spots, and the terrace of Xavier Artisan is a pleasant place to snack on homemade ice creams or to drink a coffee.
Location: Between St-Jacques Street and Notre-Dame Street, Montreal, Quebec H2Y 1T1, Canada
photo by Jeangagnon (CC BY-SA 3.0) modified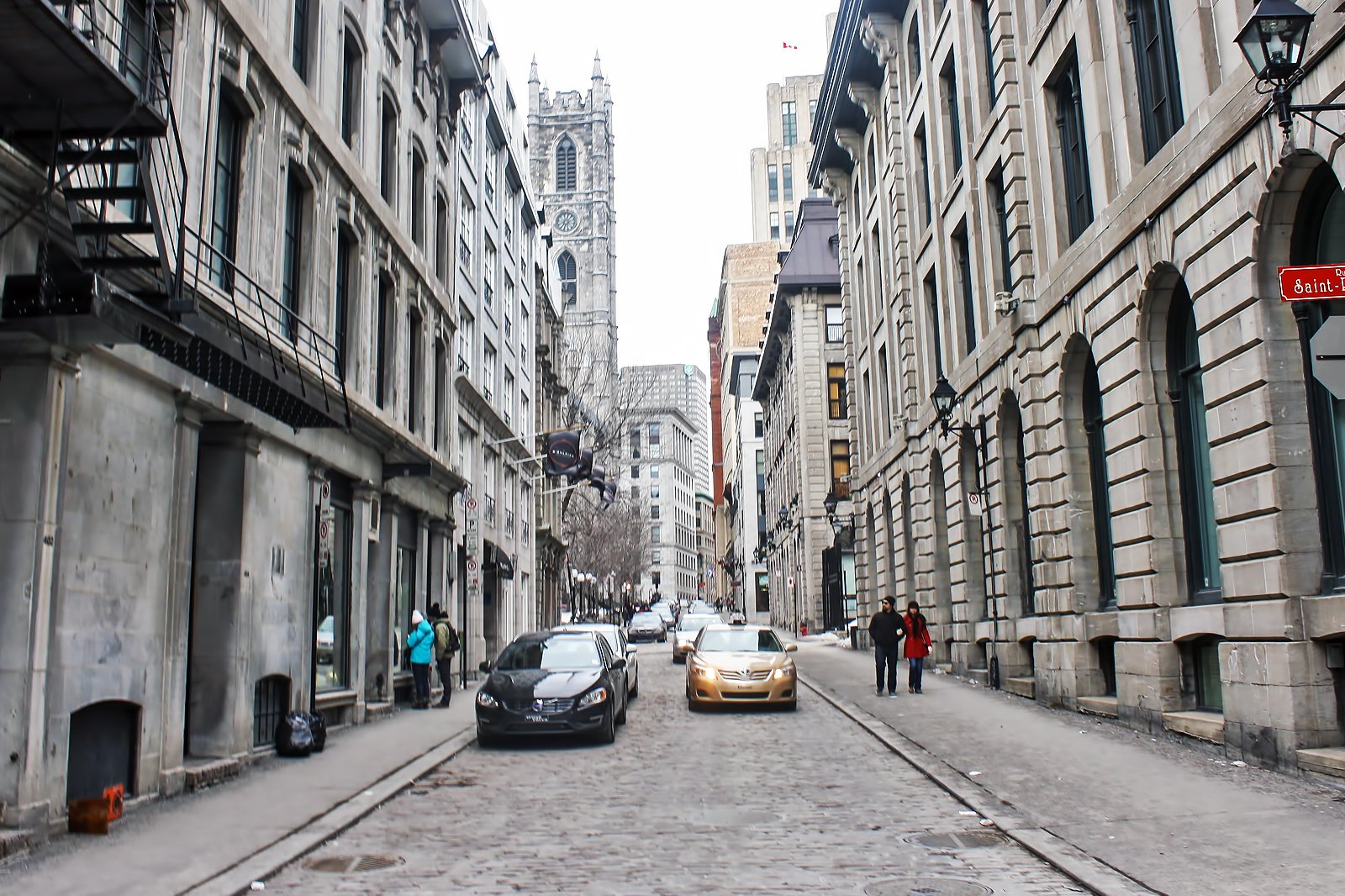 Explore Old Montreal
Take a stroll in the historical neighbourhood of Montreal
Old Montreal is the historical district and one of the main attractions in the city. Settled on the west bank of the Saint-Lawrence River, the Vieux-Montréal, as it's called in French, covers roughly a 1-sq-km area. Founded in 1642, it still features a few 17th-century buildings that survived the many fires that punctuated the tumultuous history of the city. Whether you choose to explore it on foot, on bicycle or onboard a horse-drawn carriage, you'll enjoy meandering through a maze of small streets lined by quaint restaurants, boutiques, and animated by street performers and musicians.
Location: Old Montreal, Montreal, QC, Canada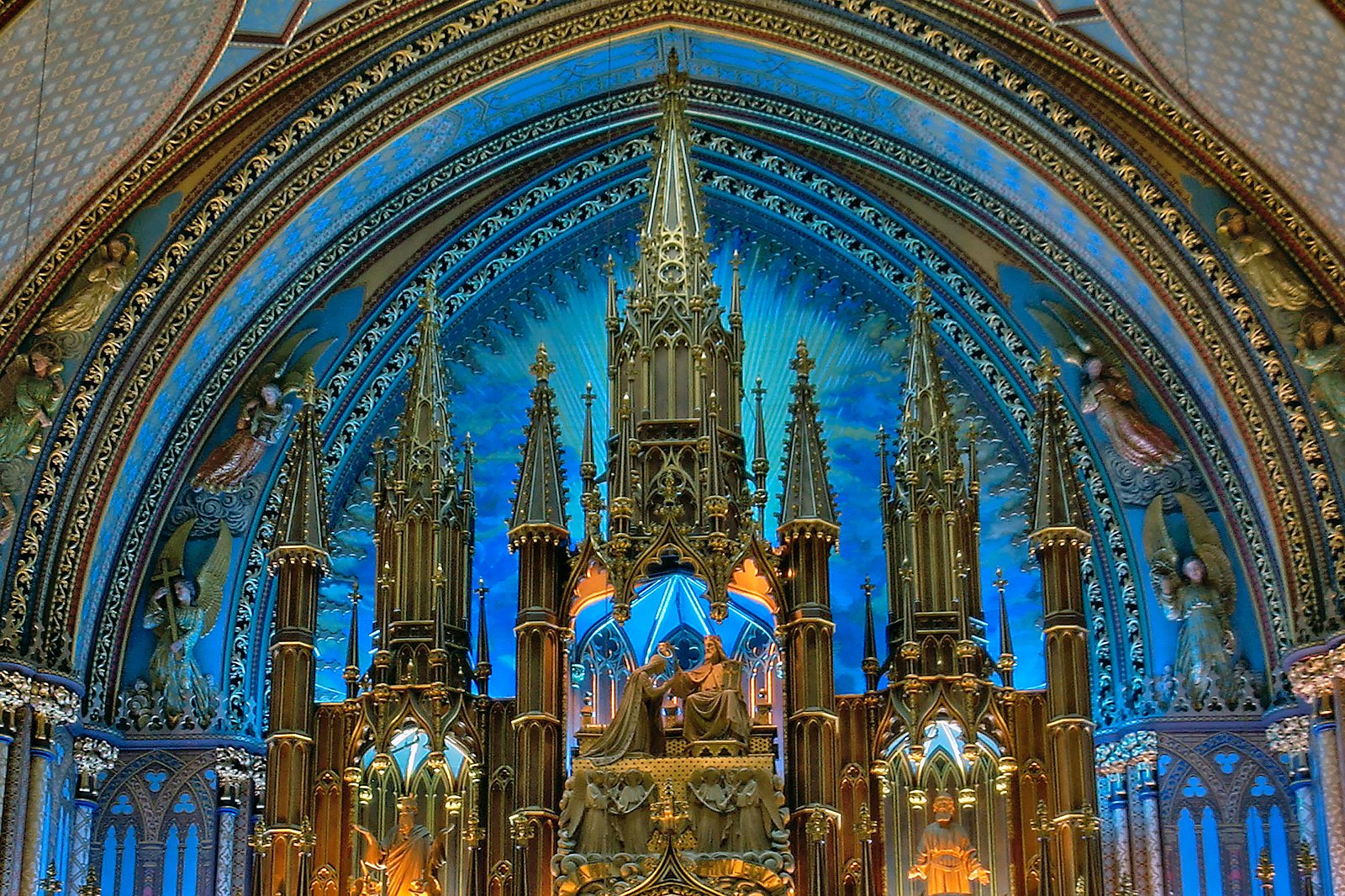 Must-See: Notre-Dame Basilica
Visit a historical colourful religious edifice
Erected in the early 19th century, Notre-Dame Church was raised to the status of a basilica in 1982. This stunning twin-towered edifice is built in Gothic Revival style and is one of the main landmarks of Old Montreal. A visit to Notre-Dame Basilica is really worth the C$6 entrance fee. The basilica is simply beautiful. You can also attend the Aura sound and light show held Tuesday through Saturday at 6pm and 8pm and Sundays at 7pm and 9pm. It emphasizes the majestic and solemn atmosphere of the place.
Location: 110 Notre-Dame Street West, Montreal, QC H2Y 1T2, Canada
Phone: +1 514-842-2925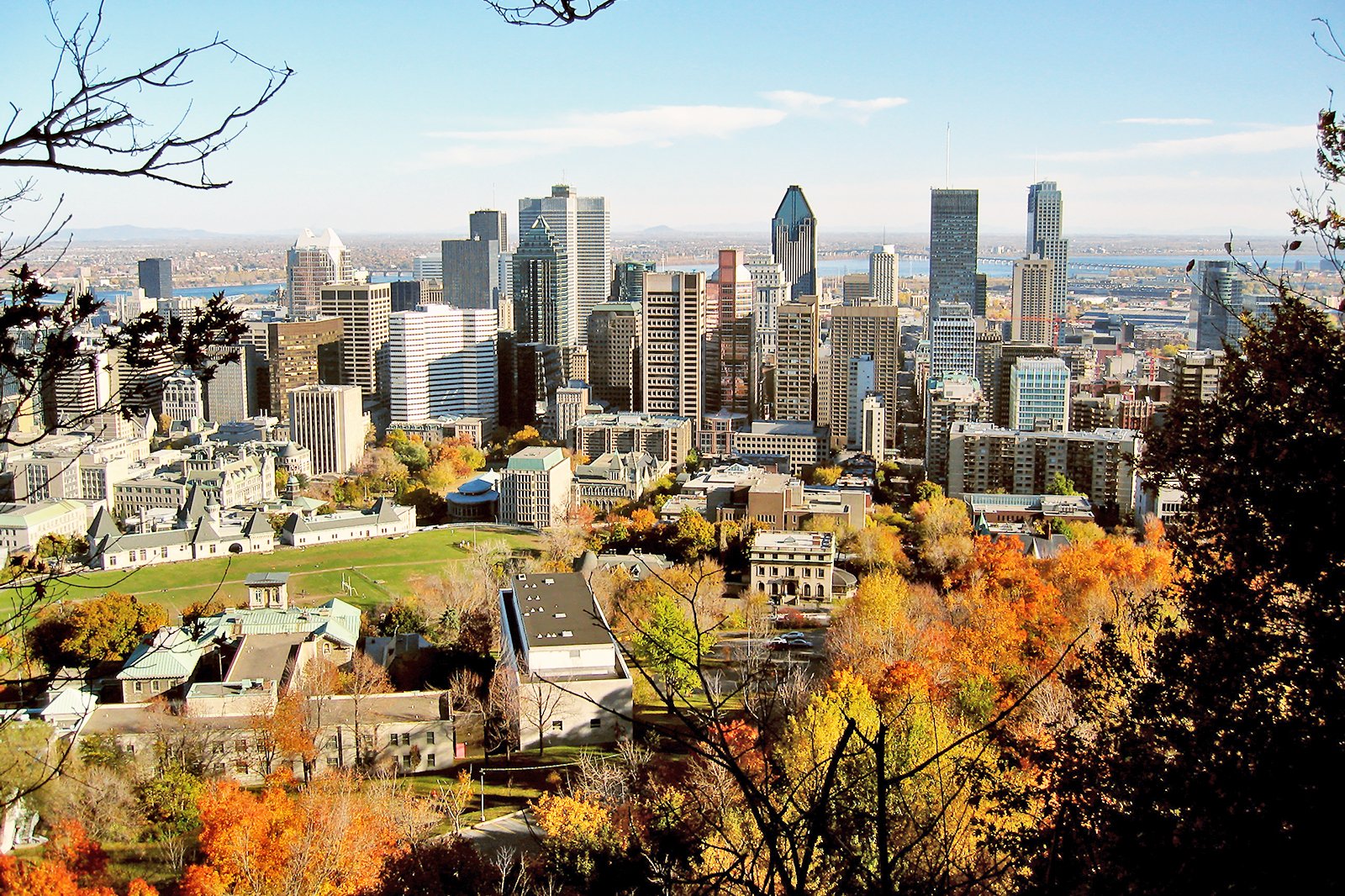 Walk to the top of Mount Royal
Take a breath of fresh air in a vast park
Mount Royal is a large hill – 233 metres tall at the summit – just west of the city centre. It gave its name to Montreal and is a popular natural spot to hang around, whichever the season. This former 3-peak volcano is home to many wild animals. The park also hosts landmarks and attractions such as Mount Royal Chalet, 2 lookouts, Mount Royal Cross, a snow tube, a skating rink and children's playgrounds, among other attractions. Café des Amis is a cool restaurant at which you can lunch or take a pause on the side of the Beaver Lake.
Location: Montreal, QC H2W 1S8, Canada
Couples
Families
History
Photo
Budget
Adventure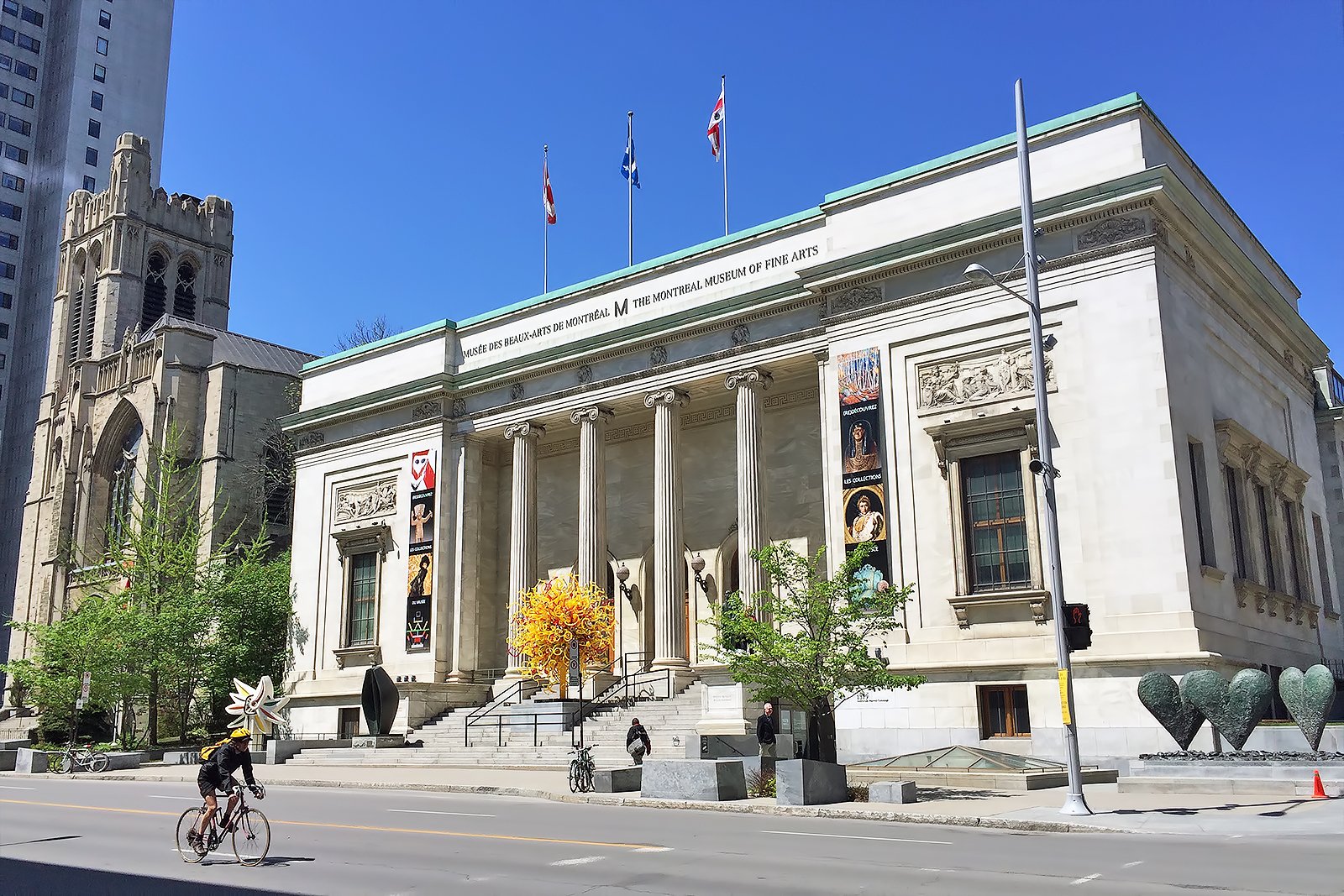 Visit Montreal Museum of Fine Arts
Admire one of the largest collections of art pieces in Canada
One of the largest museums in Montreal and one of the most prominent in Canada, Montreal Museum of Fine Arts is a walk away from the Old Town. You'll find a combination of artistic disciplines that go from fashion to fine arts and from music to design, and more. The museum hosts permanent and temporary exhibitions and is home to a concert hall. During your visit, you can take a break at the Beaux-Arts Bistro which serves delicious snacks and refreshments.
Location: 1380 Sherbrooke Street West, Montreal, QC H3G 1J5, Canada
Open: Tuesday-Sunday from 10am to 5pm (the Major Exhibition opens until 9pm on Wednesdays), closed on Mondays.
Phone: +1 514-285-2000
photo by Andrea Wright (CC BY 2.0) modified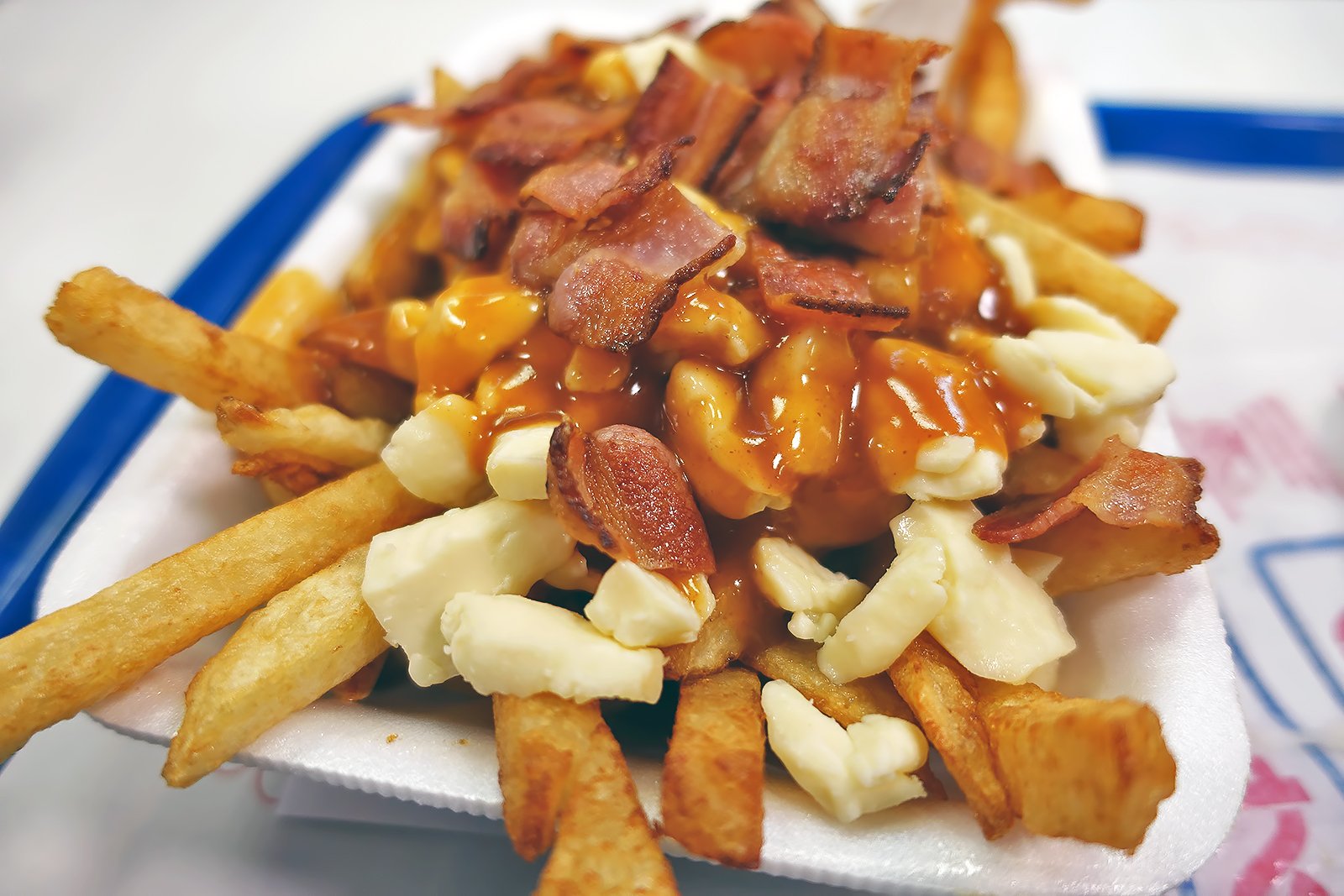 Sample poutine in St-Paul Street
Forget your diet and try one of the most popular Quebecois dishes
Saint-Paul Street is a 2-km-long cobblestoned street in Old Montreal. One of the oldest streets in the city, it's a very commercial lane in which you can find many restaurants serving the most popular Quebecois dish: poutine. Created in the late 1950s, poutine is a hearty dish made of French fries, cheese curds and brown gravy. For a long time considered a low-class dish, it's now as trendy as can be and has spread in popularity across the entirety of Canada and even into the north of the US. Poutine is great washed down with a cold beer.
Location: Saint-Paul Street, Montreal, Canada
Couples
Families
Shoppers
History
Photo
Food
photo by Guilhem Vellut (CC BY 2.0) modified
Browse Jean-Talon Market
Explore a genuine farmers' market in Montreal
Jean-Talon Market is a genuine farmers' market established in Little Italy district since 1933. It's a popular place to mingle with locals, in which you'll find fruit and vegetable growers from the surroundings of the city and small shopkeepers selling meat, fish, cheese and bread. Jean-Talon Market offers the opportunity to get a glimpse of the daily life in Montreal. Small cafés and restaurants offer good occasion to take a break while enjoying homemade ice cream, wine, pizza and many other types of street food.
Location: 7070 Henri Julien Avenue, Montreal, QC H2S 3S3, Canada
Open: Monday-Wednesday and Saturday from 7am to 6pm, Thursday-Friday from 7am to 8pm, Sunday from 7am to 5pm.
Phone: +1 514-937-7754
Shoppers
History
Photo
Food
Budget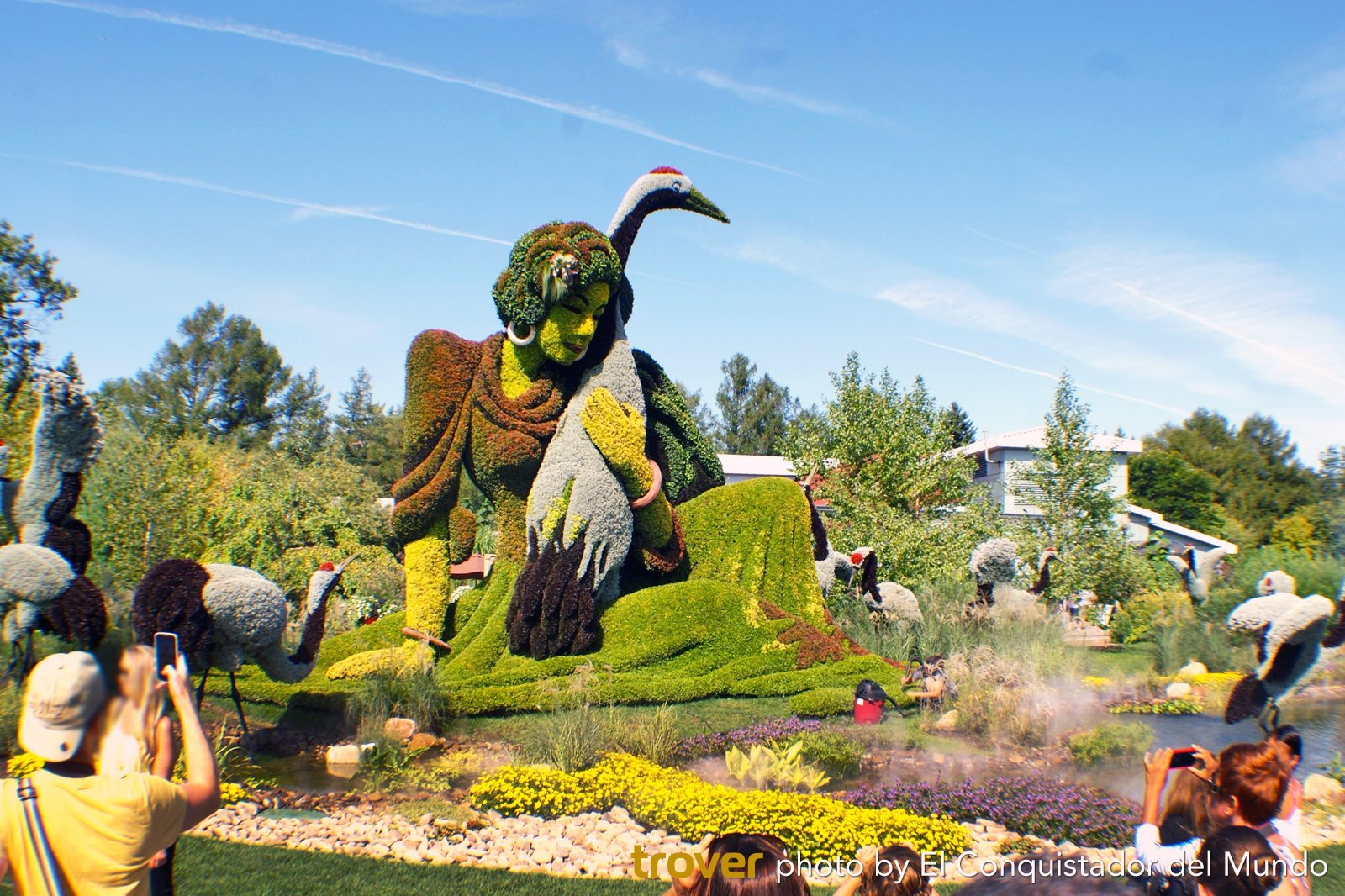 Stroll in Montreal Space for Life
Wander through a multifaceted place dedicated to nature and science
Covering over 75 ha, Montreal Space for Life is a multipurpose attraction that features different sections including a biodome, an insectarium, a planetarium and a botanical garden. It's located 7 km north of Downtown Montreal, right next to the Olympic Stadium, and easy to get to by metro. Space for Life is a very family-friendly complex, with many playground areas to keep children busy. Beautiful and very well kept, its extensive size means you'll have to walk a lot, so wear comfortable shoes. Carts sell snacks and refreshments and many seating areas are available to take a break.
Location: 4101 Sherbrooke Street East, Montreal, QC H1X 2B2, Canada
Open: Each section of Montreal Space for Life has slightly different opening hours, yet you can expect the place to be open daily from 9am to 5.30pm.
Phone: +1 514-868-3000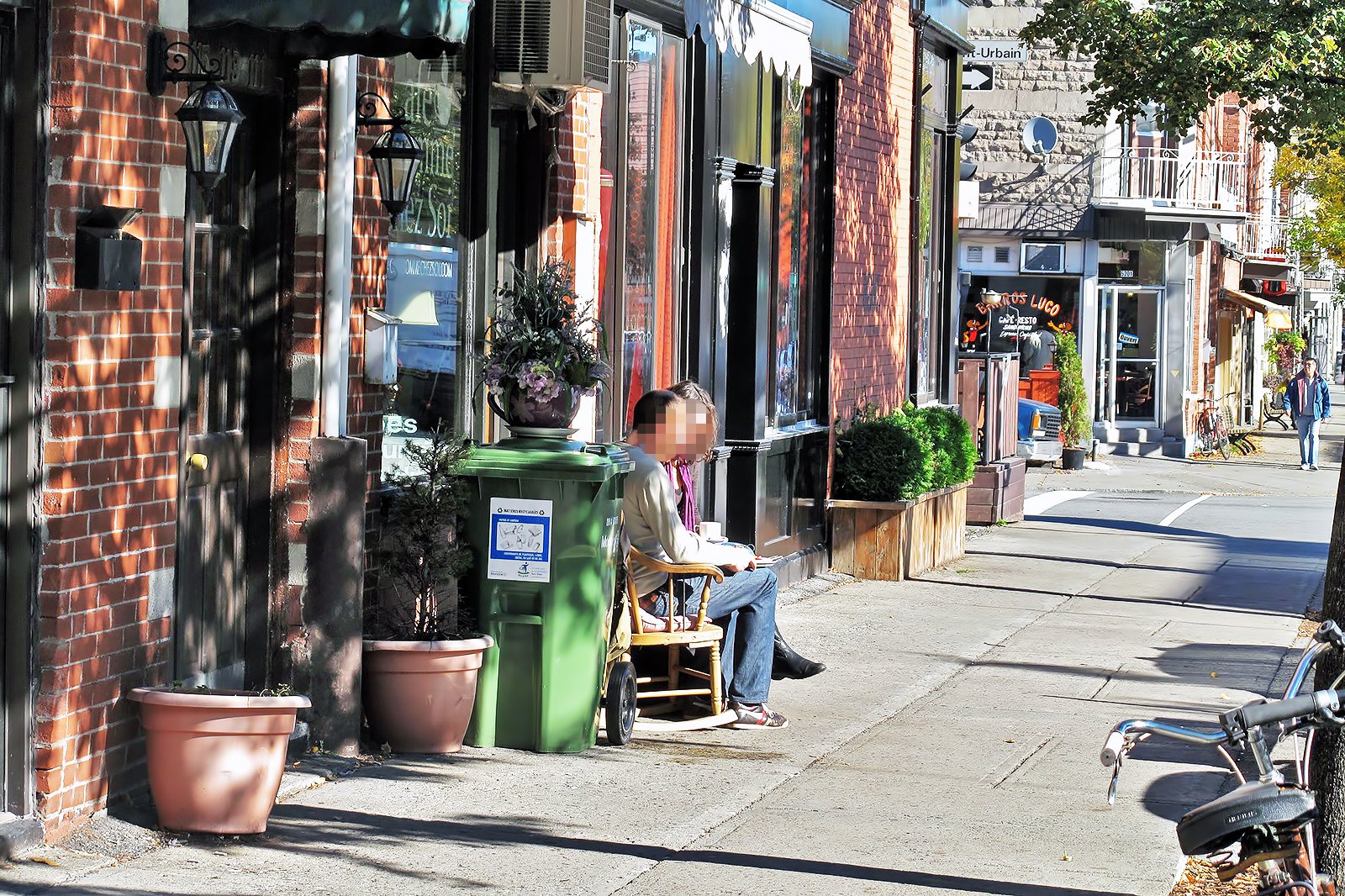 Shop and dine in Mile End
Hang around in a hip and trendy neighbourhood
Mile End is a cool, multicultural neighbourhood in Montreal. It has a strong artistic, bohemian touch and is home to a lively scene of quaint boutiques, cool restaurants, designer's workshops and art galleries. Mile End also hosts breweries and live music venues which make it a pleasant area to hang around at night. Located just north of Mount Royal, the district covers a 1.5-sq-km area that can easily be explored on foot.
Location: Mile End, Montreal, QC, Canada
photo by Alain Rouiller (CC BY-SA 2.0) modified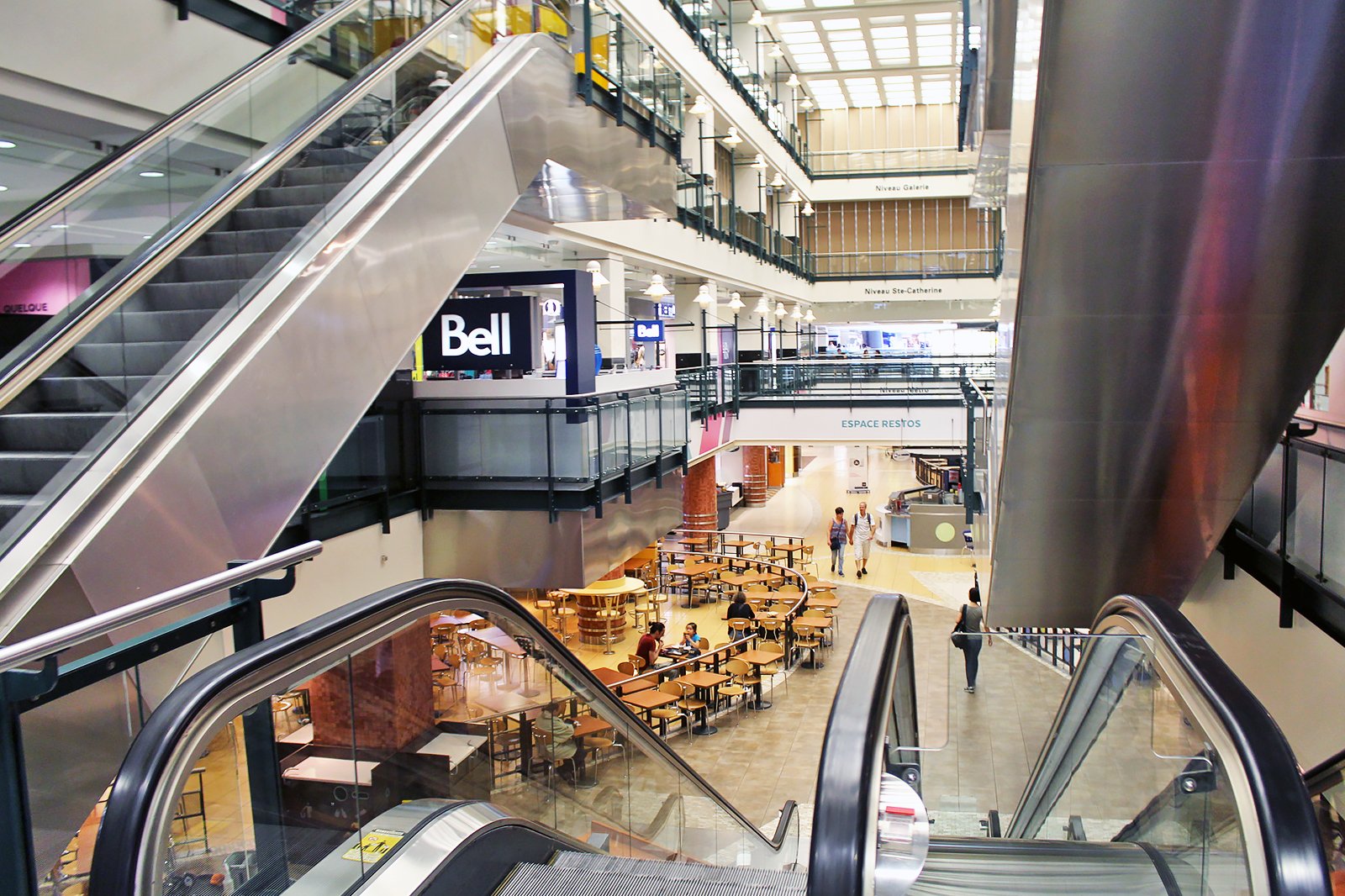 End the day in Montreal Underground City
Get around a city within the city
Montreal Underground City is a network of tunnels that interconnect the Metro stations in central Montreal. Known as RÉSO in French, there are over 30 km of corridors that offer shelter from the harsh winters of Montreal. Inside, you'll find restaurants, hotels, shops, attractions and services. It's like a city within the city. The highlights of the Underground City are Station Champs-de-Mars, the Grévin Museum and the World Trade Centre Montreal, which is one of its main entrances.
Location: 747 Rue du Square-Victoria, Montréal, QC H2Y 3Y9, Canada
photo by Deror_avi (CC BY-SA 4.0) modified