10 Things to Do in Victoria, BC with Kids
Best Family-Friendly Places in Victoria, British Columbia
Some of the best family-friendly places in Victoria, British Columbia are by the scenic waterfronts. These include the iconic Victoria Harbour, as well as a collection of quaint marinas where harbour seals are often on standby at the docks to greet you. Rides on the Victoria Harbour ferries can be delightful for kids and can be a great part of your trip.
Family fun in Victoria also comes in the form of museums and interesting animal parks, which you can easily find downtown or within a half-hour ride of the city. Kids can learn about Salish marine life and pet a starfish or learn about metamorphoses of butterflies in a lush indoor jungle in Brentwood Bay. Plan your family visit with these great things to do in Victoria, BC with kids.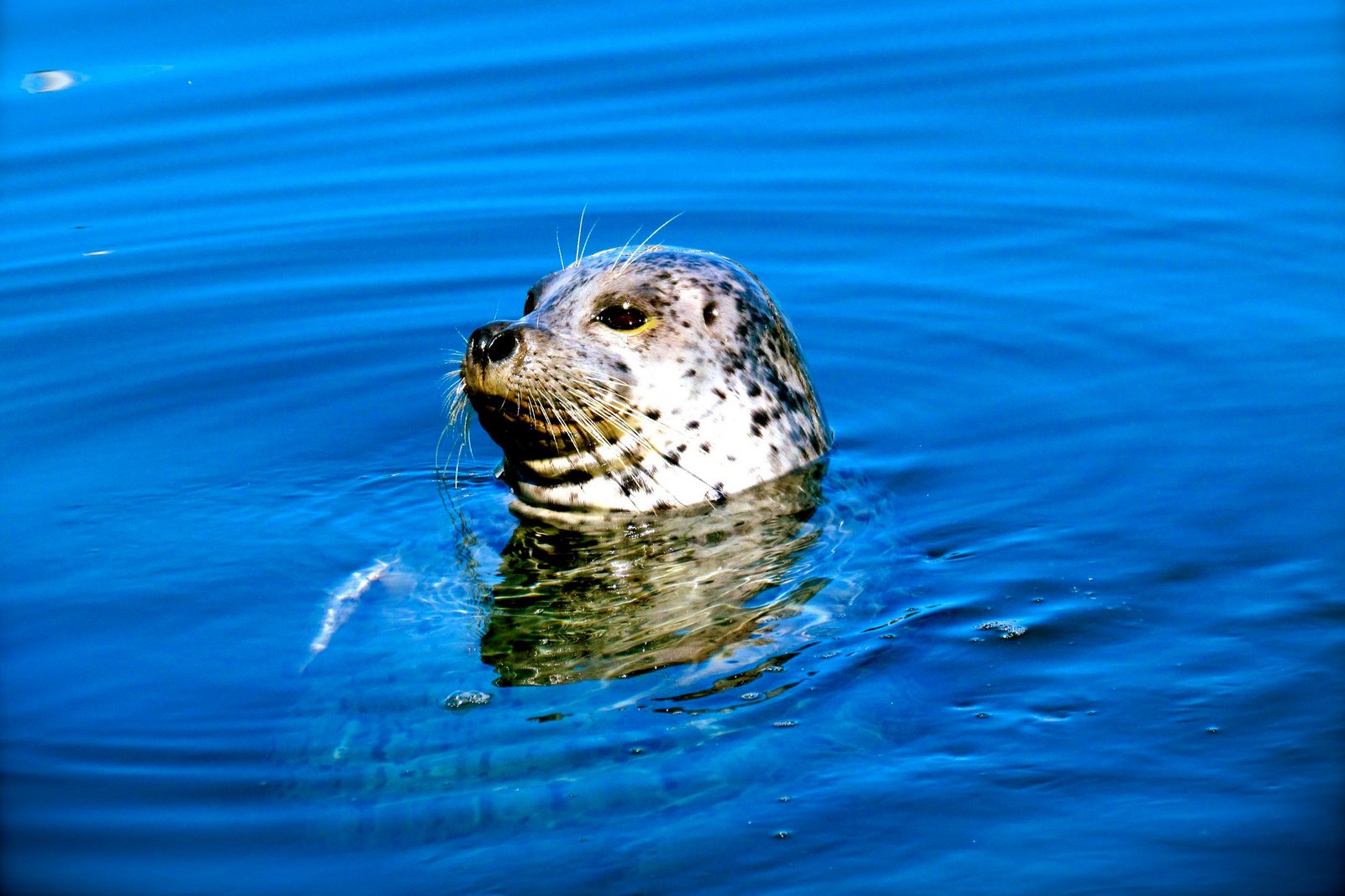 See harbour seals at Oak Bay Marina
Be greeted by some of Victoria's aquatic locals
Oak Bay Marina is a popular waterfront dining spot with a wonderful view, but is also known for its cute inhabitants – harbour seals that occasionally greet visitors around the docks. Great dining spots here include the alfresco tables at the Marina Dockside Eatery and the more upscale Marina Restaurant. Young kids will get a thrill from seeing 5 to 10 wild seals around the marina, let alone feeding them. You can buy their feed from the marina's gift shop.
Location: 1327 Beach Dr, Victoria, BC V8S 2N4, Canada
Open: Monday–Thursday from 9am to 5pm, Saturday–Sunday from 7am to 8pm
Phone: +1 250-598-3369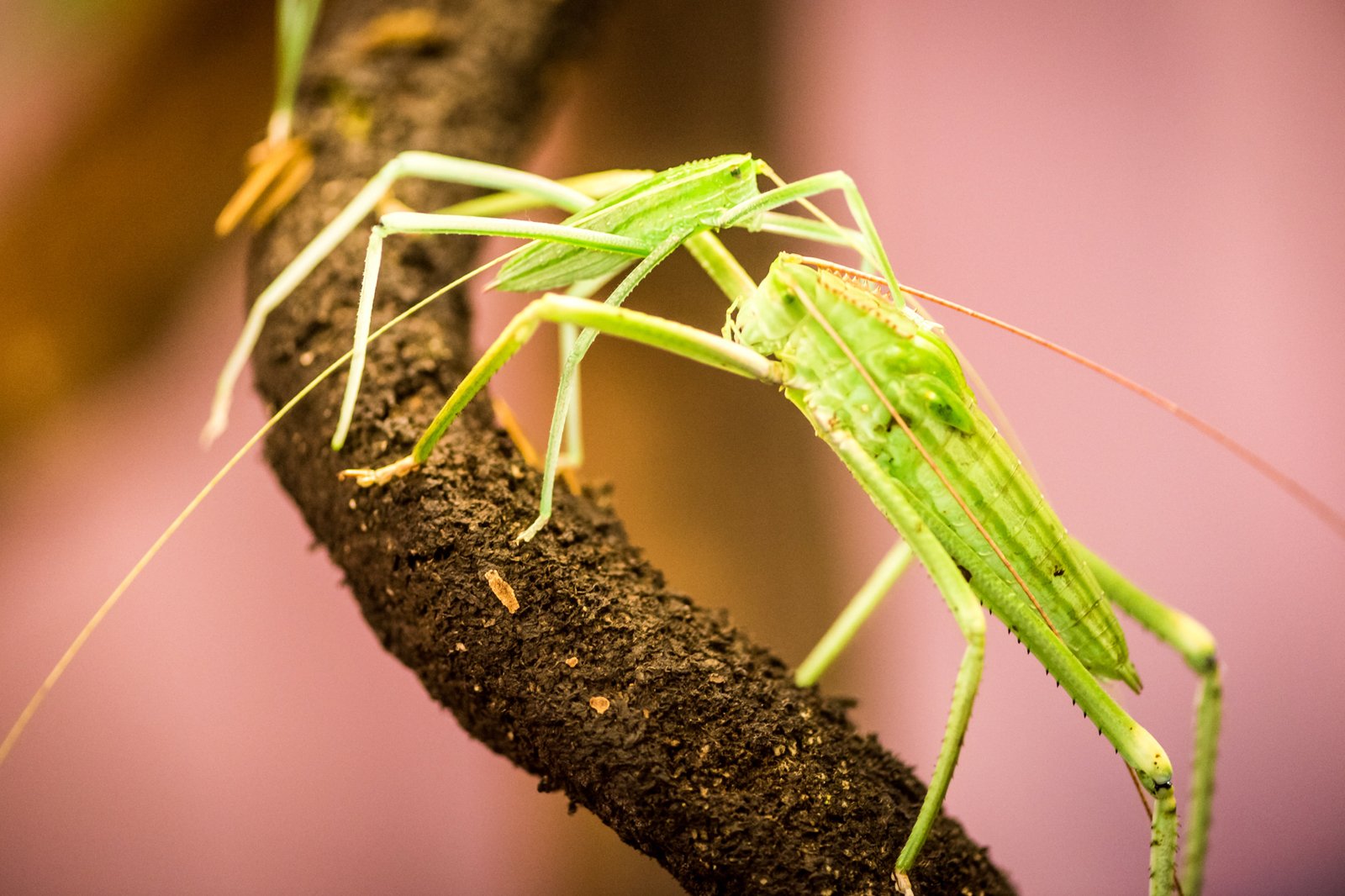 Find exotic critters at Victoria Bug Zoo
Learn about metamorphoses from up close
This mini zoo in downtown Victoria inspires kids' awe with its rich collection of live creepy-crawlies and winged insects from around the world. Victoria Bug Zoo offers an interesting view into an unusual part of the animal kingdom. Among the amazing species that you can see (if you look closely enough) are giant walking stick and leaf insects, with their outstanding camouflage. Other remarkable residents are hairy tarantulas and blue bioluminescent scorpions. Guides are ready to show you around and introduce you to each amazing specimen. Tickets are around $12 for adults and $8 for kids.
Location: 631 Courtney St, Victoria, BC V8W 1B8, Canada
Open: Monday–Friday from 11am to 4pm, Saturday–Sunday from 11am to 5pm)
Phone: +1 250-384-2847
photo by Darren Kirby (CC BY-SA 2.0) modified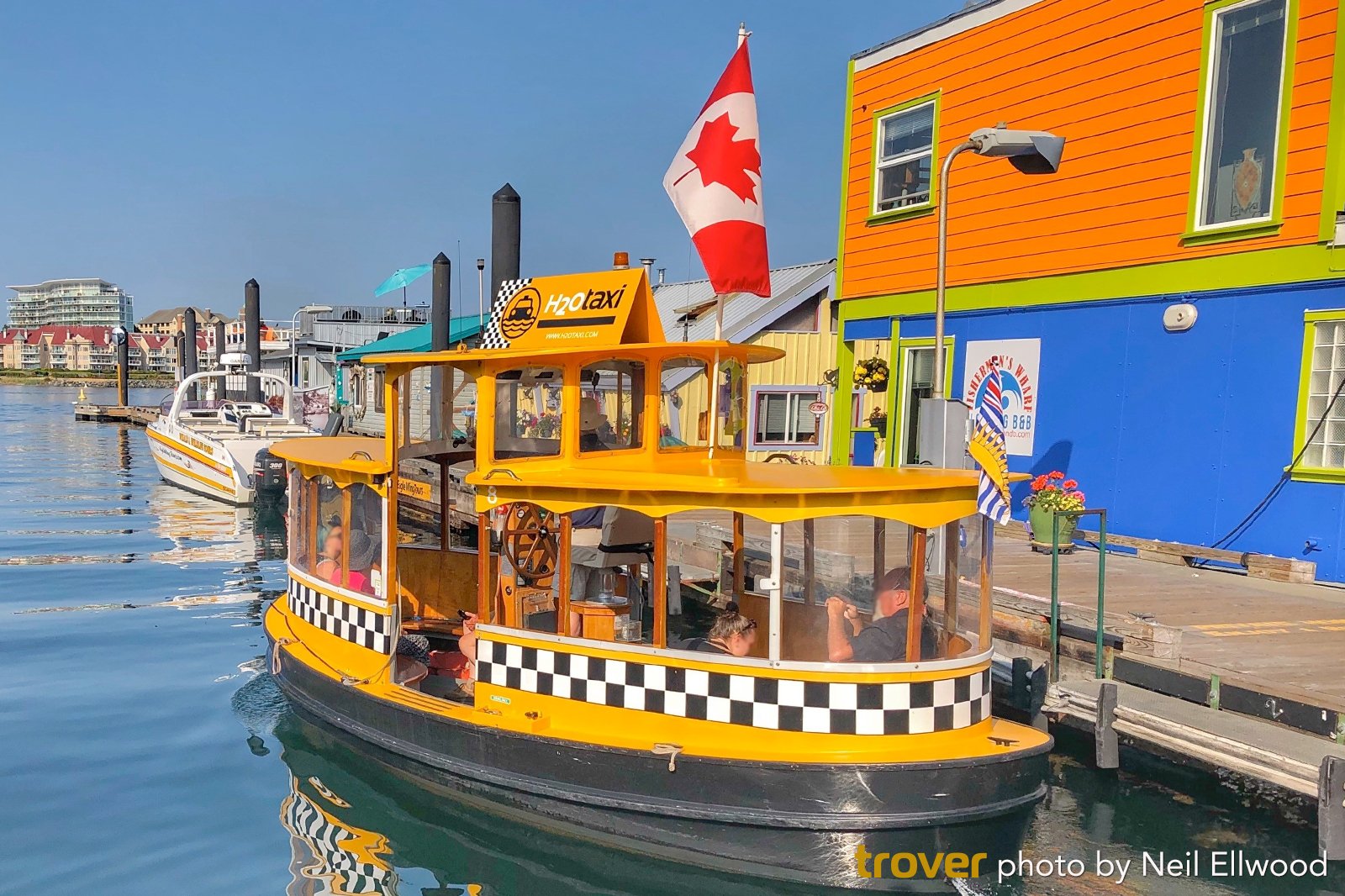 Ride a ferry at Victoria Harbour
Catch the water taxi ballet in the summer
No trip to Victoria is complete without sightseeing around Victoria Harbour. You can walk the promenade along Inner Harbour for one of the most iconic views of the city, with the Parliament Building and the Empress Hotel serving as backdrop. For families with kids though, a ferry ride is a lot more fun (and a lot less walking). Harbour ferries connect you to various points in the city, such as Chinatown and Fisherman's Wharf. On summer weekends, you can watch 5 ferry boats dance in their 12-minute synchronised water ballet spectacle, in sync with symphonies.
Location: Wharf St, Victoria, BC, Canada
Phone: +1 250-383-8300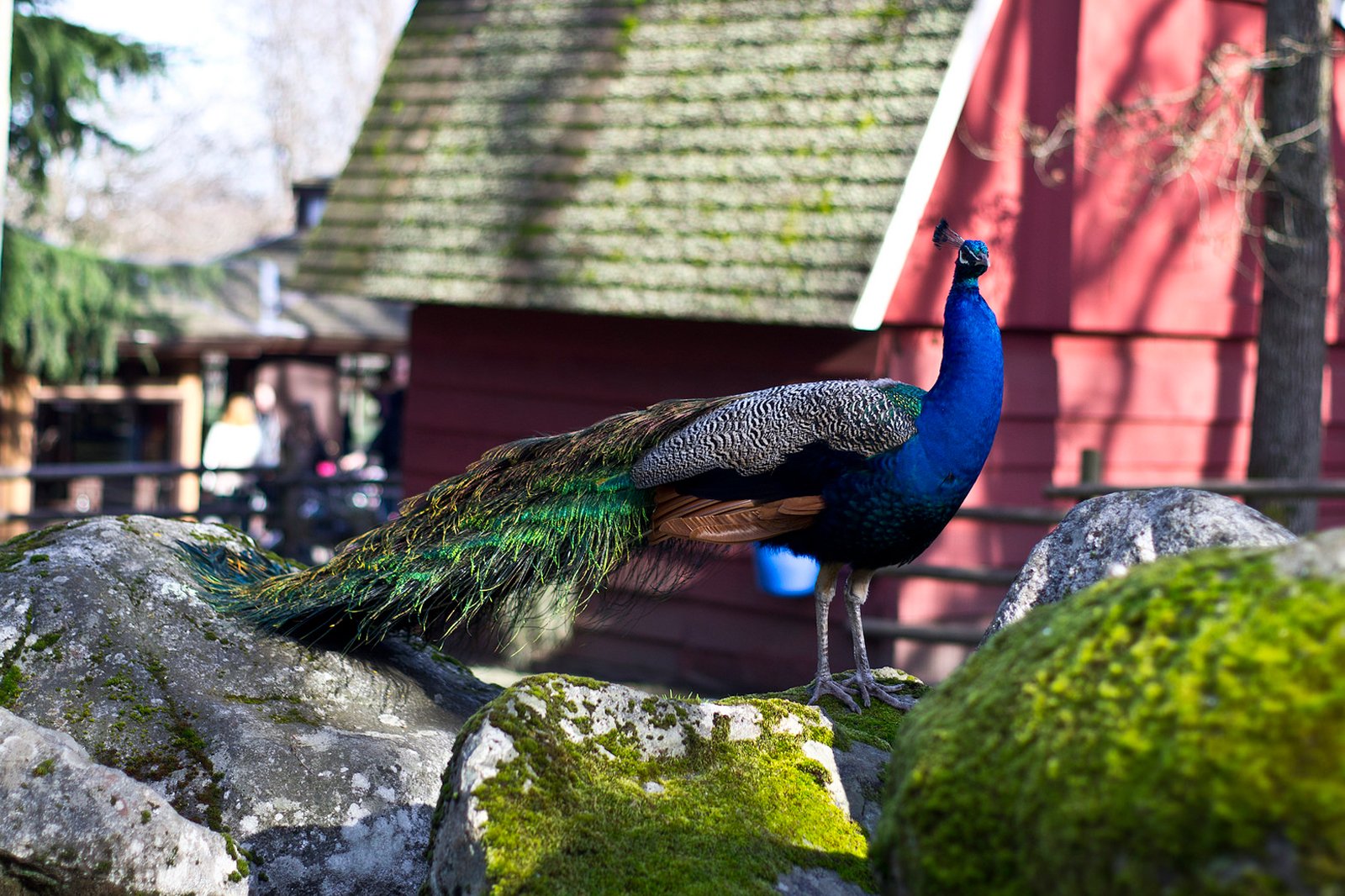 Meet the animals at Beacon Hill Children's Farm
From cute baby goats to free-roaming peacocks
Have you ever seen baby goats go into an adorable stampede? Or, come face-to-face with a smiling, fluffy-faced llama? You can at this farm inside Victoria's Beacon Hill Park. It offers a great family escape, where you can learn more about farm animals raised in British Columbia. There are donkeys, pigs and their piglets, rabbits, and guinea pigs that most kids will find hard not to pet. The running of the goats is always fun to watch, and usually takes place in the late spring and summer. Admission is free, but donations are encouraged and appreciated.
Location: Circle Dr, Victoria, BC, Canada
Open: Daily from 10am to 4pm
Phone: +1 250-381-2532
Couples
Families
Photo
Budget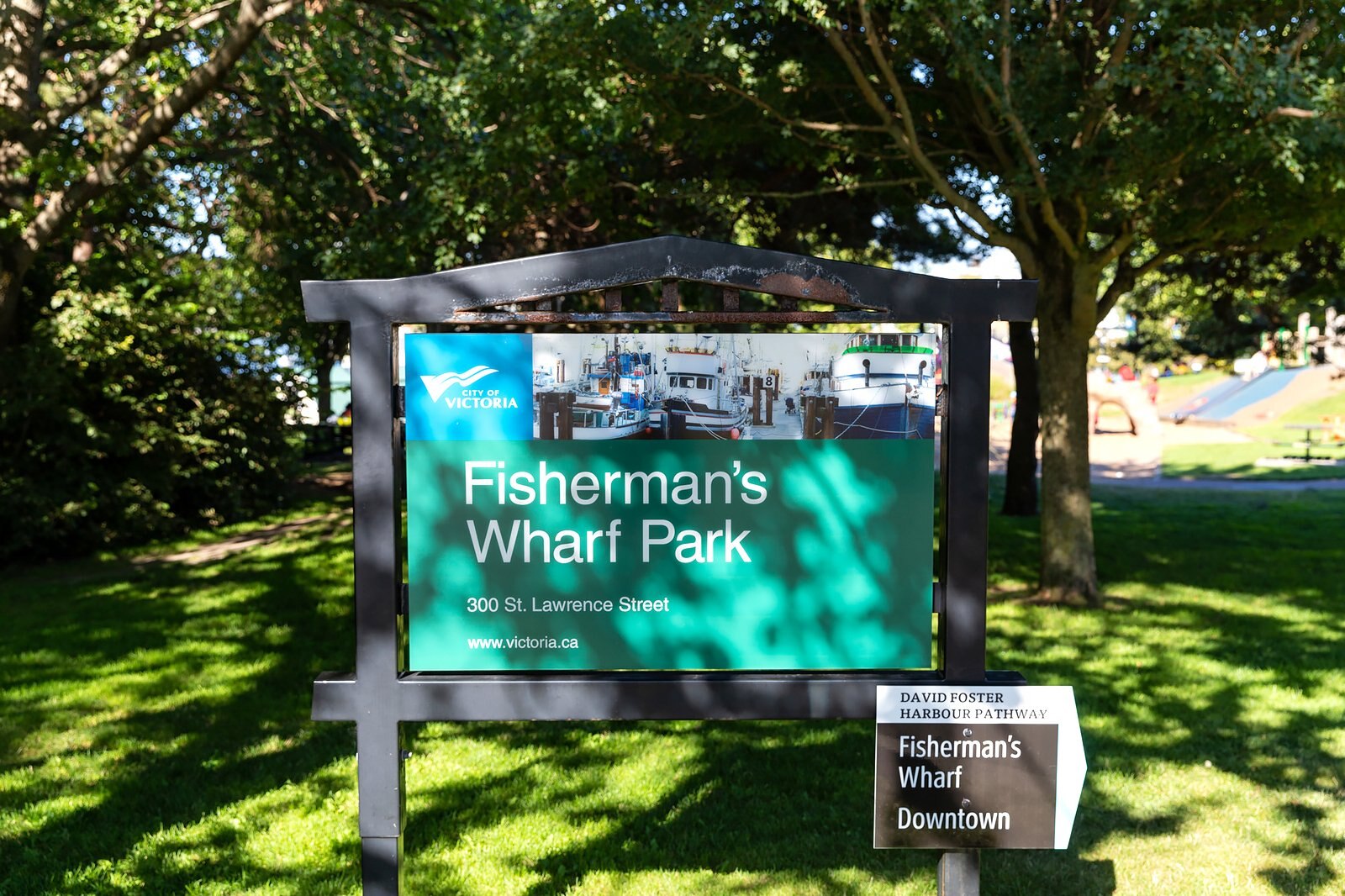 Snack with a view at Fisherman's Wharf Park
Enjoy playgrounds and gardens by Victoria's waterfront
Victoria's Fisherman's Wharf Park is a green urban space overlooking the namesake pier and is a great recreational spot for families. Neat pathways wind through manicured lawns and natural gardens, and which lead you to playgrounds and benches that face the waterfront, with its sailboats, trawlers, parked seaplanes, and sometimes harbour seals. When the little ones feel peckish, you can take them to the great dining spots around the wharf, such as Barb's Fish and Chips, The Fish Store, and Blue Crab Seafood House.
Location: 12 Erie St, Victoria, BC V8V 4X5, Canada
Open: Sunday–Wednesday from 11am to 6pm, Thursday–Saturday from 11am to 8pm
Phone: +1 250-383-8326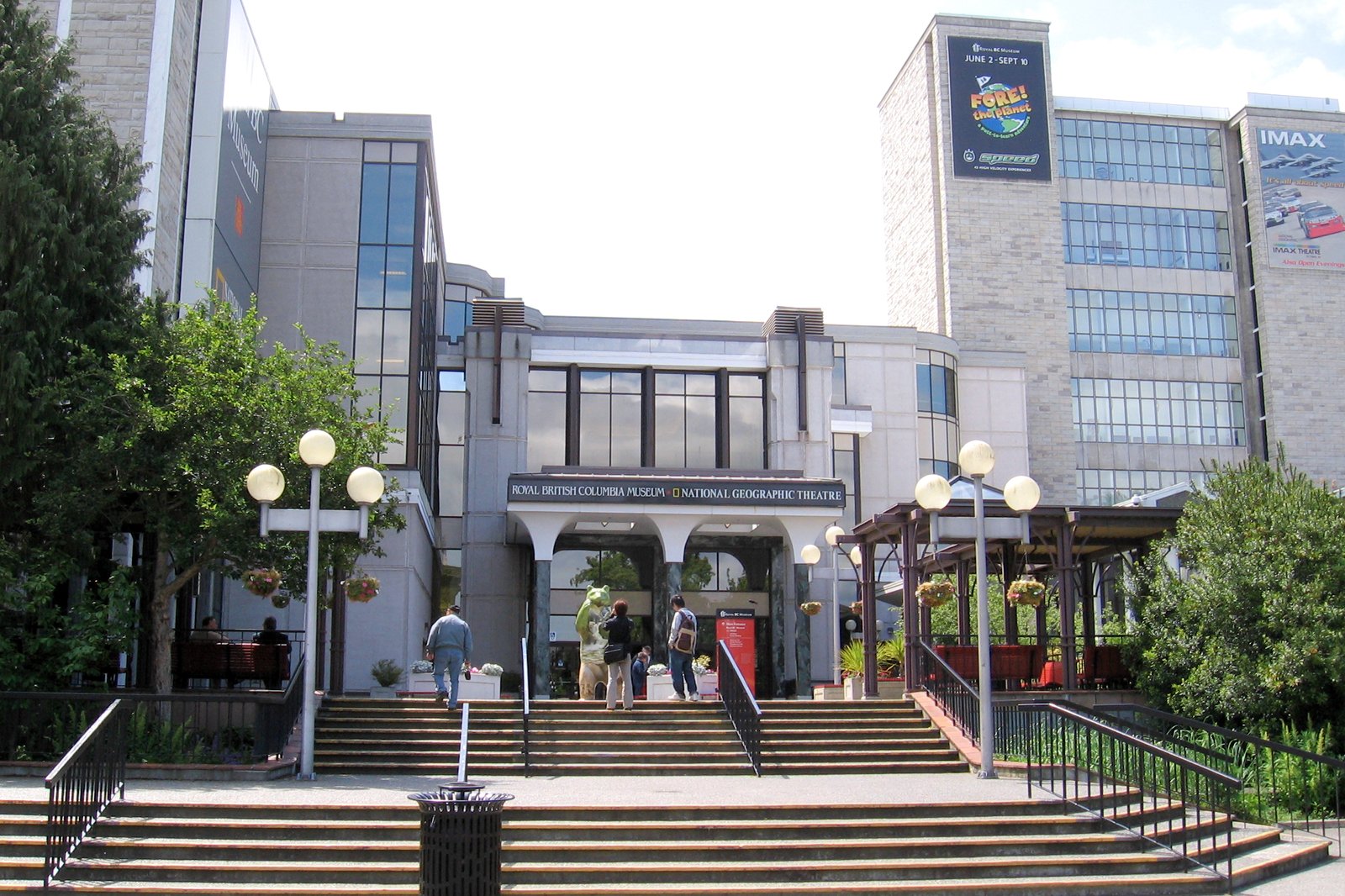 Watch IMAX movies at the Royal BC Museum
It's home to the largest screen in British Columbia
After enjoying your walks through the Royal BC Museum's galleries and exploring the history of British Columbia and cultural treasures of the First Nations, you can enjoy the latest blockbusters at IMAX Victoria in the same building. It's home to the largest IMAX screen in all British Columbia, which is also one among a few in the world to feature the latest 4K laser projection system. This means you'll be able to watch documentaries and your favourite family movies in highly detailed cinematic glory.
Location: 675 Belleville St, Victoria, BC V8W 9W2, Canada
Open: Sunday–Thursday from 10am to 5pm, Fridays and Saturdays from 10am to 10pm
Phone: +1 250-356-7226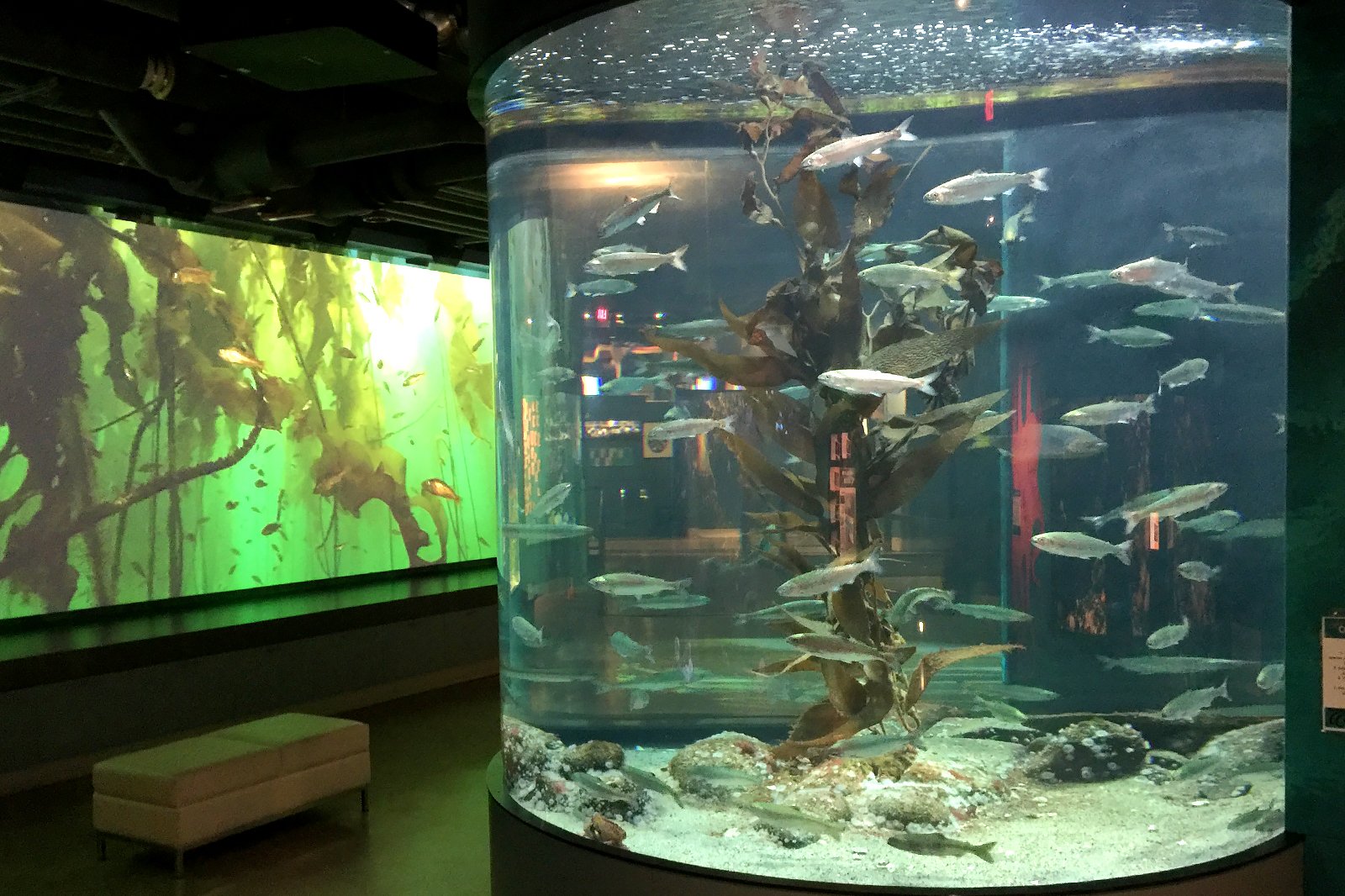 Pet a starfish at Shaw Centre for the Salish Sea
See marine life from the Canadian bioregion
The Salish Sea bioregion comprises coastal waterways spanning British Columbia all the way down to the northwest coast of the United States. You can view the biodiversity of the region at the Shaw Centre for the Salish Sea in Sidney, next door to Victoria International Airport. You and your kids can spend hours viewing over 150 marine species in their aquariums and petting starfish and anemones in the touch pool. Shaw Centre is about a half-hour drive north from downtown Victoria. Tickets are around $17.50 for adults and $8 for kids aged 12 and under.
Location: 9811 Seaport Pl, Sidney, BC V8L 4X3, Canada
Open: Daily from 10am to 4.30pm
Phone: +1 250-665-7511
photo by OceanDiscovery (CC BY-SA 4.0) modified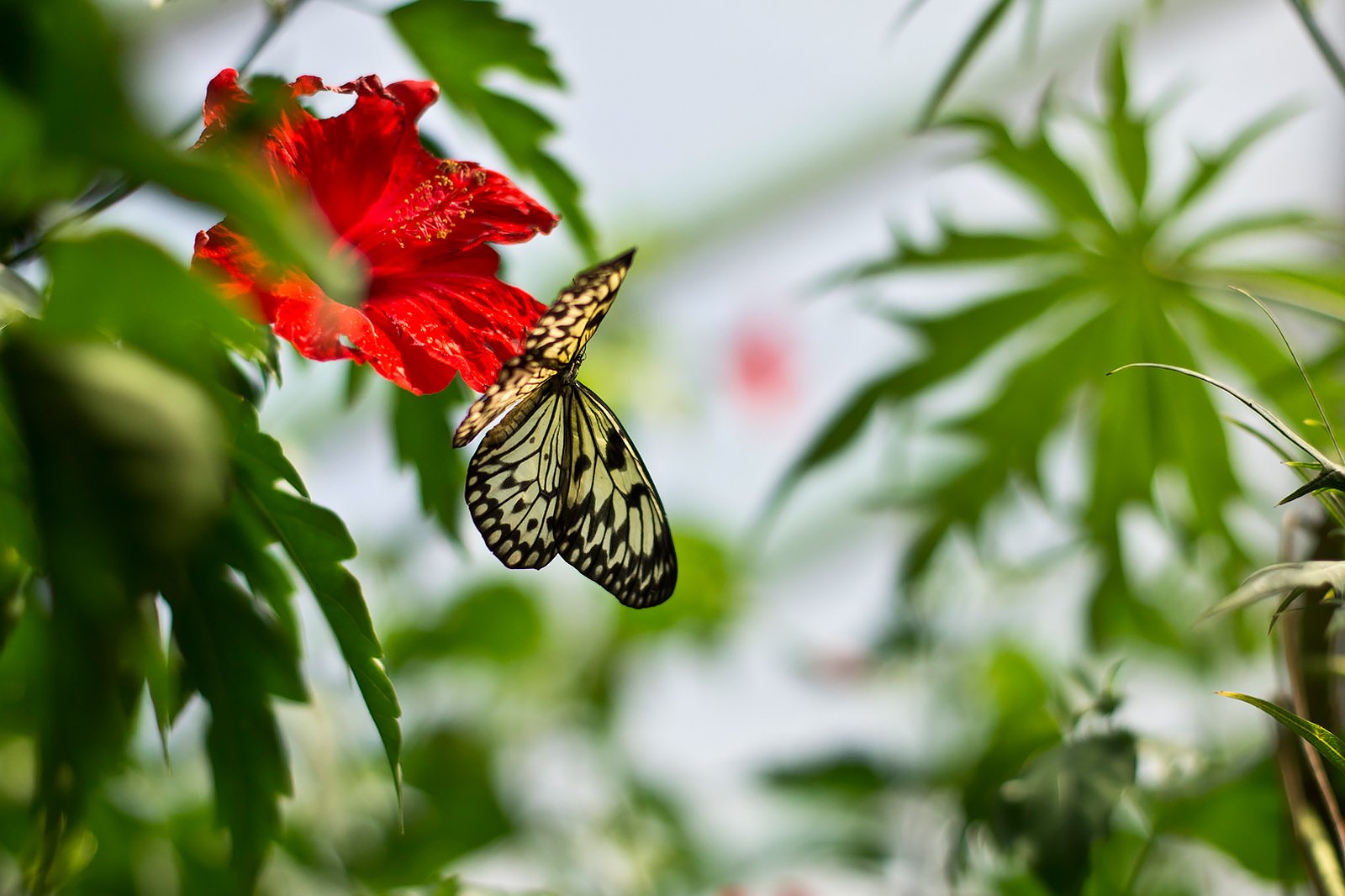 Admire nature's artistry at Victoria Butterfly Gardens
Enter a colourful world of insects
This lush indoor jungle in Brentwood Bay features intricately designed gardens that are home to thousands of freely fluttering tropical butterflies from around 70 different species. However, despite the name, there's more to Victoria Butterfly Gardens than just butterflies. There are also water features and pools with flamingos and ducks, as well as colourful koi. In the gardens themselves, you'll come across some carnivorous plants from around the world and, in the insectarium, you can observe the social behaviour in an ant colony. The butterfly gardens are around 20 minutes' drive north from downtown Victoria. Tickets cost from $16.50 for adults and $6 for kids aged 12 years and under.
Location: 1461 Benvenuto Ave, Brentwood Bay, BC V8M 1J5, Canada
Open: Daily from 10am to 4pm
Phone: +1 250-652-3822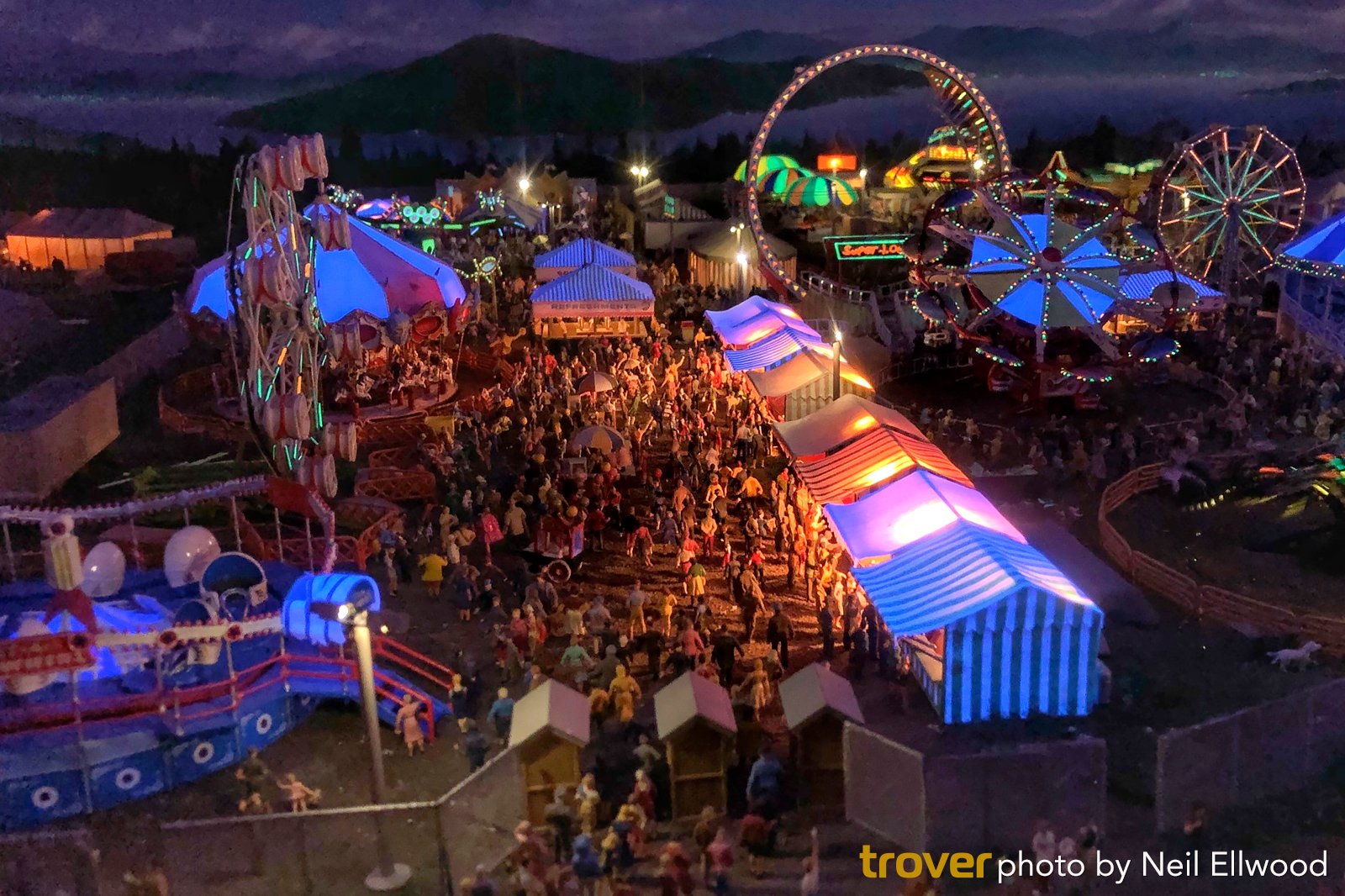 Feel like a giant at Miniature World
Gaze over detailed dioramas in miniature scale
You and your kids will likely spend hours admiring the highly detailed trains and railways, crafted foliage of mountain forests, and amazingly recreated landmarks from around the globe in tiny scale at Miniature World. It's one of the unique indoor attractions in Victoria that can inspire all ages through countless dioramas that depict historical moments and scenes, as well as re-enactments of well-known fairy tales and pop culture fantasies. To add to the realism, each diorama features special lighting and sound effects.
Location: The Empress Hotel, 649 Humboldt St, Victoria, BC V8W 1A7, Canada
Open: Daily from 9am to 5pm
Phone: +1 250-385-9731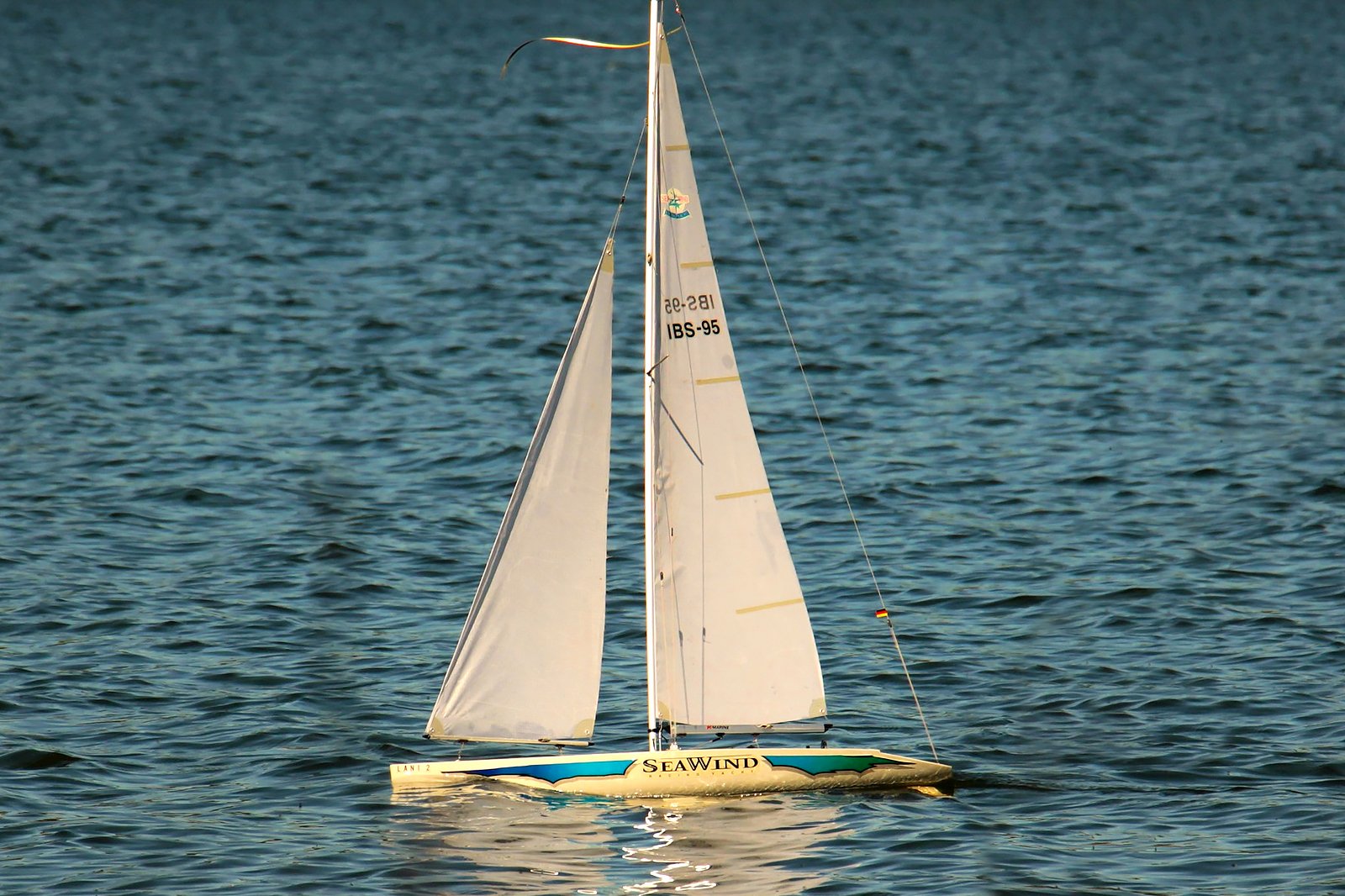 Watch model boats at Harrison Yacht Pond
A wonderful place for RC hobbyists
By the eastern end of Holland Point Park is the Harrison Yacht Pond, which is a popular site for remote-controlled model yacht hobbyists to launch their prefab or custom-built craft. They come in a variety of beautiful designs, from military-style battleships to elegant tall-masted schooners. As a spectator, watching the small boats cruising along the calm surface of the pond against the lush forested background can be truly inspiring. If you want to get involved, there are one or two RC model shops around Victoria.
Location: 574 Dallas Rd, Victoria, BC V8V 1B4, Canada