Hotels in Bloemfontein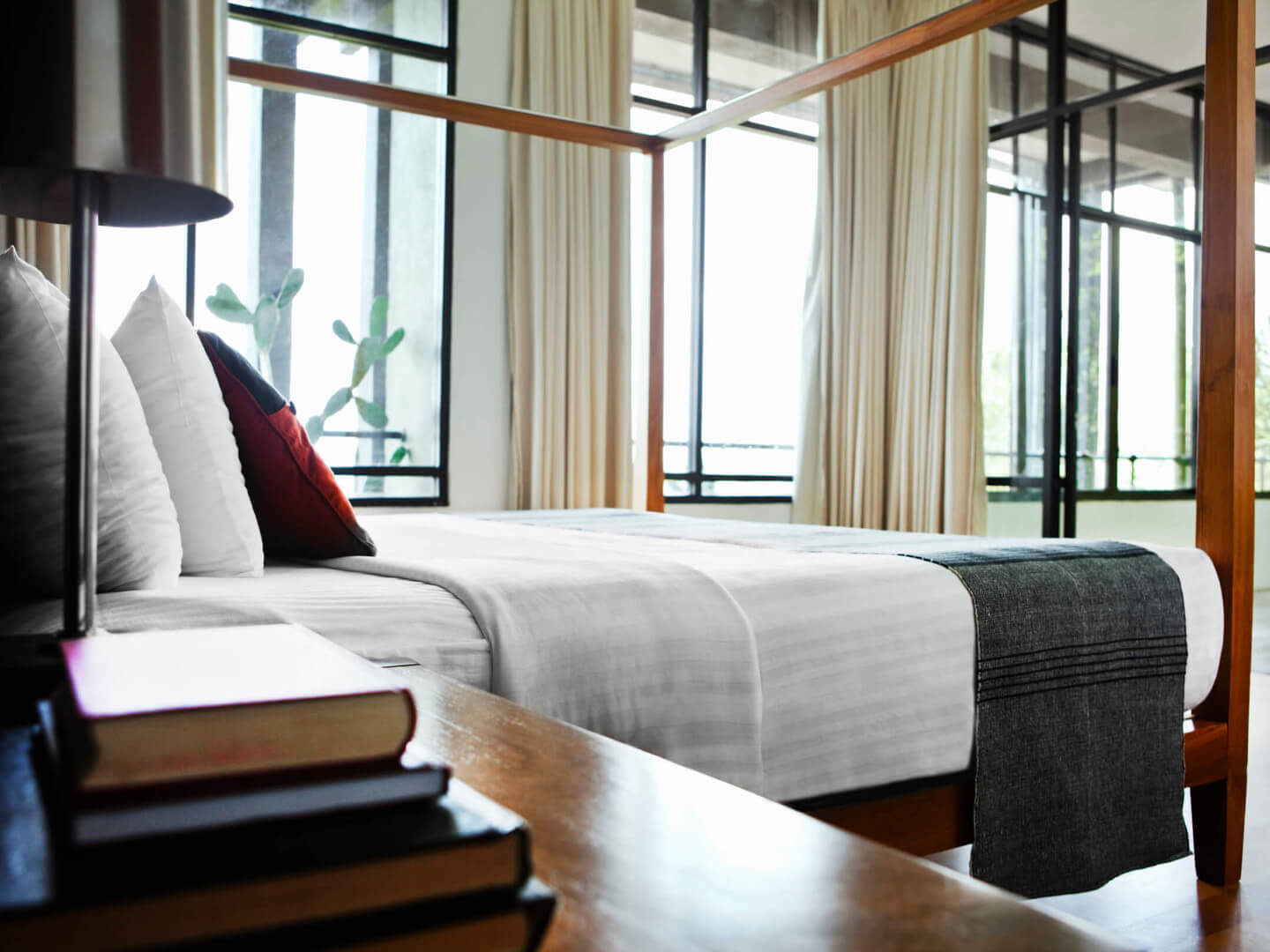 Top neighbourhoods in Bloemfontein
Top landmarks in Bloemfontein
Find out more about Bloemfontein
Book hotel rooms & other accommodation in Bloemfontein
Bloemfontein Introduction
Bloemfontein is a large city with a small-town appeal. Despite its relaxed vibe, Bloemfontein possesses a heavyweight status as a double-capital city. It's the capital city of South Africa's Free State province and the judicial capital of the country itself. Bloemfontein is nicknamed 'The City of Roses', a moniker it earned because of the abundance of roses in the city and its annual rose festival. Bloemfontein is also the birthplace of JRR Tolkien, author of The Lord of the Rings.
Hotels in Bloemfontein
Unlike South Africa's other capitals, Cape Town and Pretoria, Bloemfontein isn't a popular tourist destination. Visitors typically stay only for a night or 2 to see the museums and historical sites or do business here and then move on. Thus, hotels in Bloemfontein are usually smaller boutique hotels and budget hotels. The accommodation landscape is dominated by B&Bs and lodges offering room and board at reasonable rates. Nonetheless, many of these properties have a number of high-end amenities, including outdoor pools and restaurants. There are plenty of options that cater to families and offer services like babysitting.
Where to stay
Westdene is an important commercial centre in Bloemfontein. It's also one of Bloemfontein's oldest neighbourhoods. A major shopping hub, Westdene is where you'll find many of the city's boutique and brand-name hotels. The neighbourhood of Universitas is, as its name suggests, the education centre of Bloemfontein. Many of Free State's major education institutions are located here, including the
University of the Free State
. Universitas has a collection of budget accommodation choices and serves as a great base for museum hopping. Adjacent to Universitas is the residential community of Fichardt Park. This quiet neighbourhood is home to many charming B&Bs and lodges.
Things to see
The Anglo-Boer War of 1899 or the Second Boer War is considered to be one of the defining moments of South African history. You can learn more about it at Bloemfontein's
Anglo Boer War Museum and Battlefields
, the world's only museum on the said war. Another museum worth visiting is the Old President Museum. The Museum was the residence of the last 3 presidents of the Orange Free State before it became part of South Africa. It offers a glimpse into the colonial history of the country, as well as Victorian life. The
Free State Botanical Garden
has exhibits of flora indigenous to the province. It's also home to a petrified tree estimated to be 150 million years old. The Loch Logan Waterfront is central South Africa's largest shopping complex. It houses around a hundred retail stores, dozens of restaurants, cafes and fast-food joints, a cinema and service centres.
How to get to Bloemfontein
Bloemfontein has its own airport, the Bram Fischer International Airport, locally known as the Bloemfontein Airport. It handles domestic flights from Johannesburg, Durban, Cape Town, Port Elizabeth and George. You can also drive to Bloemfontein from Johannesburg and Pretoria on the N1 highway. The drive can take 4 to 5 hours, depending on the traffic. Alternatively, you can get on a train from Johannesburg or Cape Town. To get around Bloemfontein, it's a good idea to rent a car and drive yourself or hire a chauffeur service. You can find these car hire and chauffeur services at the airport or around the city.
Search places to stay by category