Where to Stay in Cheltenham - Chic Boutique Hotels, Country Manors, and Countryside Retreats
Where to Stay in Cheltenham - Chic Boutique Hotels, Country Manors, and Countryside Retreats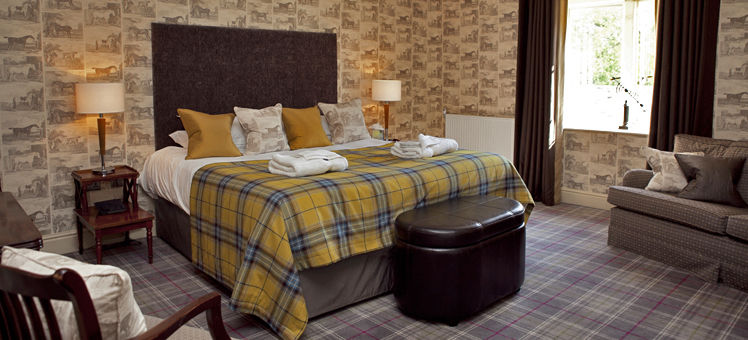 Many of Cheltenham's chic accommodation options feature opulent decor and high-end services in buildings dating back to the Victorian era. There are also budget-friendly places with modern amenities and comfortable rooms. Or you can stay nearby in one of Stow-on-the-Wold's boutique hotels - quiet countryside retreats just a short drive from Cheltenham.
Cheltenham has a wonderful array of things to see and do, including dramatic landmarks like the Neptune Fountain. Built in 1893, this statue depicts the trident-wielding Roman god surrounded by sea horses. Medieval church Cheltenham Minster is the oldest building in the city, full of fascinating details. Parks and gardens feature bright flower beds and tree-lined walkways, illustrating why Cheltenham has been nicknamed "a town within a park." The renovated Wilson art gallery and museum exhibits inspirational contemporary art along with historic artifacts.
Luxury is the name of the game in Cheltenham, where you can choose to stay in a country manor complete with plush furnishings. Alternatively, you can book a midrange hotel full of modern amenities - like free WiFi, a full English cooked breakfast, and daily housekeeping. And if you're in the mood for onsite spa services, you'll enjoy staying at a sophisticated local resort.
The quintessentially English countryside town of Stow-on-the-Wold, a 30-minute drive from Cheltenham, has plenty to offer, including quaint shops, tea rooms, and restaurants. The Cotswold Cricket Museum exhibits artifacts from around the world. Historic St. Edward's Church, built between the 11th and 15th centuries, features stained-glass windows in vibrant colours, as well as other fine examples of antique workmanship. You can also get your hands on great finds at local clothing boutiques, or browse antiques shops.
This small market town is home to elegant yet rustic boutique hotels with comfortable, spacious rooms. They welcome guests with touches like a full English breakfast and free WiFi. You can enjoy the serene countryside atmosphere while being just a short distance from bustling Cheltenham. You can relax and dine in with a meal prepared using locally sourced ingredients.