Where to Shop in Leicester - Independent Stores to the Shopping Mall and Market
Where to Shop in Leicester - Independent Stores to the Shopping Mall and Market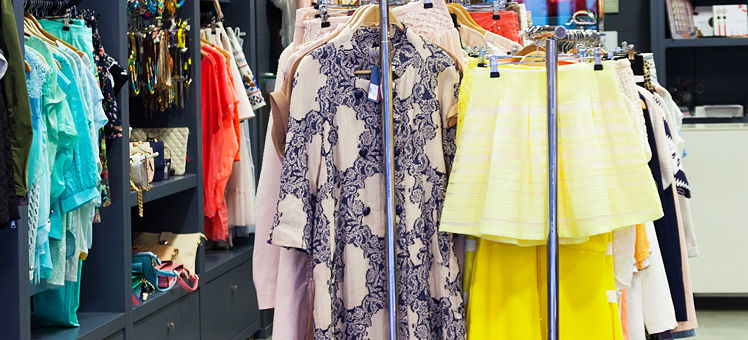 Leicester has enough shops and stalls to suit every budget, with highlights including Leicester City Market, where vendors sell handmade and imported goods. The market is a foodie's dream with a glassed food hall, where you'll find locally made cheeses like nutty Red Leicester. At The Stoneygate Shops and Queens Road, you'll find the neighbourhood's trendsetters enjoying a clutch of small shops and cafés.
Exciting city market
Leicester's open air city market is filled to the brim with great bargains, including fresh food and veggies. The market's glassed food hall is where you'll find treats, like locally produced pork pies, Red Leicester, and Stilton cheeses. Stalls sell everything from antiques to books, flowers, and more, so make sure you set time aside to browse. The Golden Mile has stores selling imported clothing and exotic jewelry, as well as sweet shops selling traditional Indian treats.
Leicester City Market, Market Place South, Leicester LE1 5HB; Tel: +44 116 454 3185; Website: Leicester City Market
Shopping malls
Visitors have 2 shopping malls to explore in Leicester. The Highcross Shopping Centre has many of the country's most popular brands under one roof, including House of Fraser, Mango, and Zara. It's also a hub of quality chain restaurants, like Mission Burrito and Wagamama. The centre has a 12-screen Cinema de Lux movie theatre with state-of-the-art sound and digital technology as well as excellent facilities, including a Director's Hall and Director's Lounge. Also downtown is the Haymarket Shopping Centre, with retailers like H&M and TK Maxx, as well as relaxing cafés and free WiFi.
Highcross Leicester, 5 Shires Lane, Leicester LE1 4AN; Tel: +44 116 242 8644; Website: Highcross Leicester

Haymarket Shopping Centre, 1 Kildare Walk, Leicester LE1 3YH; Tel: +44 116 262 3913; Website: Haymarket Shopping Centre
Stoneygate Shops and Queens Road
These 2 areas are located on opposite sides of London Road and are popular spots for locals and visitors alike, thanks to a range of gift shops, boutiques, bars, and cafés that line picturesque Victorian streets. Tinfish Shoes stocks footwear for men, women, and kids with trendy brands like Fly London, Converse, and El Naturalista. Jellyrolls sells designer baby and children's clothing. They stock high-end brands like Junior Gaultier, Stone Island, BOSS, and Levi's, so your little ones will be able to walk around Leicester in style.
Tinfish Shoes, 29/31 Francis Street, Leicester LE2 2BE; Tel: +44 116 270 1155; Website: Tinfish Shoes

Jellyrolls Kidswear, 27 High Street, Leicester LE1 4FP; Tel: +44 116 270 5671; Website: Jellyrolls Kidswear
Golden Mile
The Golden Mile is a hub for Indian jewelers, traditional clothing like salwar kameez and saris, and sweet shops, where you can pick up treats like gulab jamun, golden dumplings soaked in rosewater and spice infused syrup. Check out Ambala for a great selection of sweets, like ladoos and halwa. You can head to Rituals Art Jewellery for ornate jewelry, including bright, colourful pieces made with precious and semi-precious stones.
Ambala Sweets, 22 Melton Road, Leicester LE4 5EA; Tel: +44 116 266 8431; Website: Ambala Sweets

Rituals Art Jewellery, 162 Belgrave Road, Leicester LE4 5AU; Tel: +44 771 168 2095; Website: Rituals Art Jewellery