What to See and Do in Cheltenham - Contemporary Art, Boutique Shopping, and Exploring the Brewery
What to See and Do in Cheltenham - Contemporary Art, Boutique Shopping, and Exploring the Brewery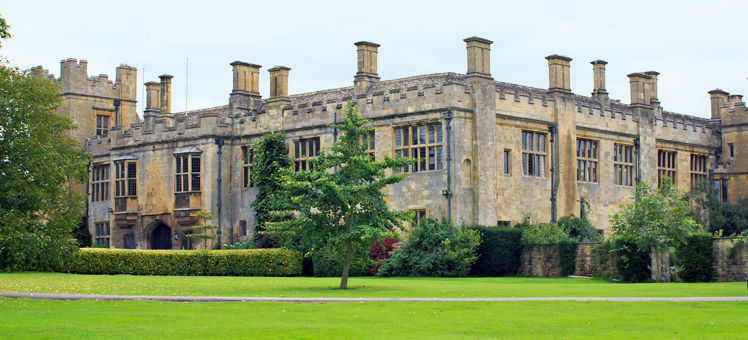 Cheltenham offers rich culture, fun activities, and picturesque Cotswold countryside. You can spend an afternoon exploring art galleries or shopping in Montpellier's chic, tree-lined retail district. Or get up close and personal with wildlife at the falconry centre, Walks with Hawks. In the Brewery leisure complex, The Screening Rooms is an upscale movie theatre where food and drinks are brought directly to your comfy seats.
Fine art in Cheltenham
A haven for high culture, Cheltenham offers exciting art venues - like Hardwick Gallery on the campus of the University of Gloucestershire. Specializing in contemporary art, the gallery showcases talent from current students as well as by visiting artists. At The Wilson, you can enjoy modern exhibits created by local and regional artists. You can also attend talks by the artists themselves. Innovative events aimed at children make this a family-friendly venue.
Hardwick Gallery, University of Gloucestershire, St. Paul's Road, Cheltenham GL50 4BS; Website: Hardwick Gallery

The Wilson, Clarence Street, Cheltenham GL50 3JT; Tel: +44 1242 237431; Website: The Wilson
Riding heritage trains
If riding a steam or diesel engine heritage train through the English countryside sounds like fun, you're in luck. You can travel back in time at Gloucestershire Warwickshire Railway, where you'll get to enjoy 1950s-style facilities, like buffet cars and tea rooms, as well as the opportunity to get close to the driver during the journey. Train fanatics will get a kick out of the museum featuring railway memorabilia, and everyone can pick up souvenirs to commemorate the experience.
Flying birds of prey
At Cheltenham's Walks with Hawks, you'll be invited to gain hands-on experience with birds of prey, including hawks and owls, in the lush English countryside. They offer different packages including hawk walks, where you stroll through nature while the birds follow you in the air, periodically landing on your gloved hand. Or owl encounters, where you'll not only learn all about these nocturnal creatures, but fly and handle them yourself.
Elegant Montpellier
Tree-lined streets, period architecture, and landscaped gardens define the Montpellier district of Cheltenham, which is also known for excellent boutique shopping and upscale dining. You can shop for fine men's and women's clothing and fashion accessories. When you've worked up an appetite, head to Gusto Italian Deli & Caffe, a popular hangout serving gourmet coffee and fresh food all day.
Exploring the Brewery
With restaurants, bars, a kids' play area, a state-of-the-art IMAX theatre, and a ten-pin bowling centre, the Brewery is Cheltenham's top leisure complex - perfect for an afternoon of indoor fun. Movie buffs should visit The Screening Rooms, a deluxe cinema offering a VIP experience, including food and drinks delivered to your plush seats.