Where to Shop in Charlotte - Bookstores, Designer Brands, and Local Markets
Where to Shop in Charlotte - Bookstores, Designer Brands, and Local Markets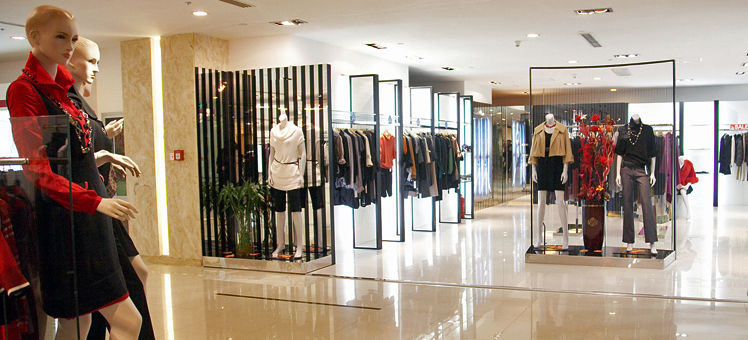 Charlotte is one of the biggest cities in the southern US, so if shopping is your favorite pastime you'll have plenty to enjoy here. There are several large shopping centres and malls that range from modestly priced shops to upscale designer boutiques. But you'll also discover local shops and markets where you'll come across gems such as vintage clothing, handmade accessories, regional produce, and records.
Uptown foods and finds
Uptown is the home of 7th Street Public Market - the place to go if you want to sample local treats. Here you can grab some fresh Carolinian fruit, artisanal cheeses, and chocolates to snack on. Or sip local beers and lattes as you watch the crowds go by. The market is busiest on weekend mornings and at lunchtime, so go during off-hours to avoid crowds. Lunchbox Records is where Charlotte's music crowd heads for the newest CD and DVD releases, as well as vintage vinyl - the store often carries limited-edition releases.
7th Street Public Market, 224 E 7th Street, Charlotte 28202; Tel: +1 704 230 4346; Website: 7th Street Public Market

Lunchbox Records, 1419 A Central Avenue, Charlotte 28205; Tel: +1 704 331 0788; Website: Lunchbox Records
Shopping centres in South Park
Not sure what you're looking for, but know you really need to buy something? You'll likely find it in the more than 150 shops of SouthPark Mall. You can pick up some new gear for your night out in Uptown at Anthropologie or H&M. Or you can stop by LUSH for all-natural shaving creams and some fizzing bath bombs. Phillips Place is a South Park shopping centre set among fountains, benches, and landscaped greenery. Here you'll find quirky gifts and stationery at Paper Source, or search through racks of designer fashions like Brooks Brothers and Ike Behar.
SouthPark Mall, 4400 Sharon Road, Charlotte 28211; Tel: +1 704 364 4411; Website: SouthPark Mall

Phillips Place, 6700 Phillips Place Court, Charlotte 28210; Website: Phillips Place
Books and accessories near Myers Park
HandPicked is one of the many shops located near historic Myers Park. This regional chain offers a variety of artisan-inspired accessories including jewelry, watches, and handbags. It's a great stop if you're looking for gifts with local flair for friends and family back home, or just a treat for yourself. Afterwards you can drive 5 minutes to Park Road Books. Bookworms will love to browse the shelves here for new and used mysteries and best-sellers, and the staff is eager to help with reading tips.
HandPicked, 1721 Kenilworth Avenue, Charlotte 28203; Tel: +1 704 334 2037; Website: HandPicked

Park Road Books, 4139 Park Road, Charlotte 28209; Tel: +1 704 525 9239; Website: Park Road Books
Ballantyne buys
In the Ballantyne neighbourhood, Creative By Nature is a one-stop shop for gifts and home decor. It features the wares of many regional artisans, including items like scented candles in repurposed wine bottles and gleaming handcrafted cutting boards. The shop also provides gift-wrapping if you're taking goodies back home. Trendsetters can head to The Cheeky Bean for some of the most fashionable clothing and accessories in Charlotte. This boutique offers a wide range of women's fashions from independent designers. Whether you're in search of a classic black dress or a tie-dyed romper, the racks here have you covered.
Creative By Nature, 9830 Rea Road, Charlotte 28277; Tel: +1 704 542 7570; Website: Creative By Nature

The Cheeky Bean, 14815 Ballantyne Village Way, Suite 105, Charlotte 28277; Tel: +1 704 543 8773; Website: The Cheeky Bean