Santa Monica's Lively Arts and Culture Scene - Galleries, Theater, and International Film Festival
Santa Monica's Lively Arts and Culture Scene - Galleries, Theater, and International Film Festival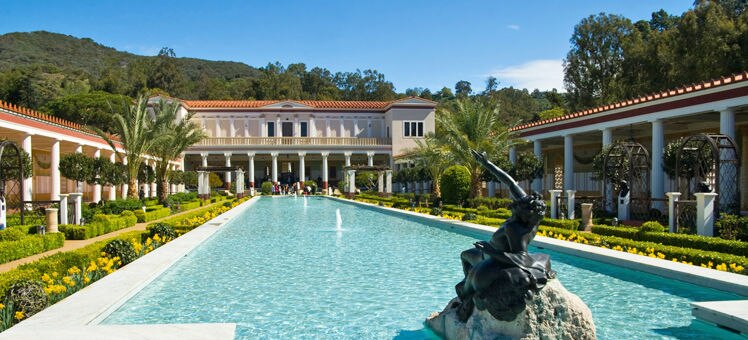 Although Santa Monica's reputation hinges on its 3.5-mile stretch of dazzling coastline, the city also offers plenty of interesting cultural diversions when you want to step away from the beach for a bit. Contemporary art has found a home in Santa Monica's myriad galleries, while both classic and experimental theatre and film productions have cemented this city as a breeding ground for emerging talent.
Art galleries
Considering the city's relatively small size - roughly 8.3 square miles - Santa Monica has an impressive array of galleries, most of which are dedicated to promoting the works of contemporary artists. Paintings, prints, photography, art glass - there's plenty to dazzle the eye. And, just strolling around this pedestrian-friendly city, you'll find intriguing multimedia installations and street art on many corners.
Bergamot Station
Home to 30 art galleries, Bergamot Station is one of Southern California's largest gallery complexes. An onsite café features inventive lunchtime sandwiches and patio seating. You can check Bergamot Station's website for a schedule of artist talks and opening receptions.
2525 Michigan Ave, Santa Monica 90404Tel: +1 310 453 7535
Bergamot Station website
18th Street Arts centre
An art hub combined with an artists' residency, 18th Street Arts centre stages exhibitions, talks, and other public events. The art is cutting-edge, sometimes controversial, and sure to provoke conversation.
1639 18th St, Santa Monica 90404. Tel: +1 310 453 3711
18th Street Arts centre website
Live theatre
If you prefer an intimate theatre experience to a splashy Broadway-style production, Santa Monica fills the bill. Take your pick: The gamut runs from daring to classic to family-friendly. Housed in a dramatically designed, acoustically impressive building, the Broad Stage presents plays, dance, opera, and symphony performances. The award-winning Santa Monica Playhouse stages West Coast, American, and world premieres, along with comedy, music, and renowned works by established playwrights.
The Broad Stage
Located in the Santa Monica College Performing Arts centre, the Broad Stage offers an intimate ambience in a strikingly modern setting. The centre also houses The Edye, a smaller venue that focuses on the productions of emerging artists.
1310 11th St, Santa Monica 90401. Tel: +1 310 434 3200
The Broad Stage website
Santa Monica Playhouse
The nonprofit Santa Monica Playhouse is known for presenting unique productions and promoting fresh new talent. Adult-themed shows include an all-male version of Cinderella, while family-friendly productions put modern spins on classic tales.
1211 4th St, Santa Monica 90401. Tel: +1 310 394 9779
Santa Monica Playhouse website
Cinema culture
It comes as little surprise that film is a big deal in Santa Monica, considering its proximity to Hollywood. Although the city is set for a revamp of movie theatres that will see luxury stadium seating and upscale concession stands, you can still find independent cinemas that screen current and classic films. If you're into discovering new talent, visit Santa Monica in January for its annual short-film festival.
Santa Monica International Film Festival
This critically acclaimed film festival screens new and never-before-seen independent short films. In addition to movie screenings, the festival features conversations with filmmakers, tributes to legends of the industry, and red-carpet galas.
Santa Monica International Film Festival website
Aero Theatre
A landmark 1940s theatre, the Aero is part of American Cinematheque, a nonprofit dedicated to celebrating film in all its forms. The lineup includes acclaimed movies from the '60s through the '80s, along with series like Rare French Film Noir.
1328 Montana Ave, Santa Monica 90403. Tel: +1 310 260 1528
Aero Theatre website
Discover
Find your perfect holiday in Santa Monica
From 30 hotels.