Fresh, Local, and Artisan - Santa Monica's Eats and Treats
Fresh, Local, and Artisan - Santa Monica's Eats and Treats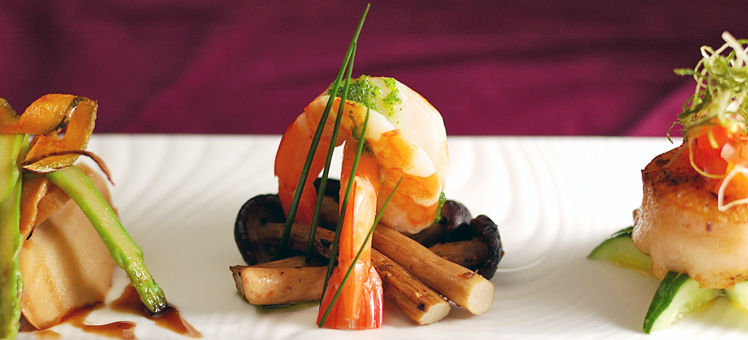 Santa Monica's seaside positioning plays a large part in its cuisine, and its beachy attitude inspires a health-minded philosophy. Fresh local fish and organic produce are popular menu items, while the famous Sunday Main Street Farmers Market is a tasty draw. It's not all kale and sprouts, however. There's a weekly gathering of food trucks serving up hearty American and Mexican favorites, along with European specialties.
Typical dishes
Healthy and organic dishes that rely on local ingredients are readily available. Think freshly caught fish and vegetables straight from the garden. Mexican specialties like fish tacos and burritos are also popular.
Santa Monica Pier
More than a century old, the landmark Santa Monica Pier leaves no stone unturned when it comes to fun for all ages. You can take in local history with a free walking tour, fly through the air at the trapeze school, or take in the ocean views from the Pacific Park Ferris wheel. When it's time to fuel up, there's a plethora of options to choose from, running the gamut from fun park eats to healthy SoCal cuisine. The Albright seafood restaurant serves up the day's local catches, while Pier Burger and Soda Jerks will keep kids happy.
Downtown Santa Monica
The downtown district is about a 14-minute walk east of the Santa Monica Pier. It's noted for boutiques and restaurants, as well as the Third Street Promenade, a pedestrian-only area that offers some of Southern California's best people-watching and outdoor entertainment. Dining options are vast and varied here, whether you're in the mood for nouveau Mexican like a Chile Relleno Burger topped with a stuffed poblano pepper at Border Grill, or a healthy hummus wrap filled with organic local vegetables at Goji Juice + Vitamins.
Pico District
Considered Santa Monica's most diverse neighbourhood, the Pico District houses both budget and luxury hotels, as well as art galleries and local boutiques. Notable sites include Virginia Avenue Park, which hosts a weekly farmers market, and Santa Monica High School, which served as a location for the film Rebel Without a Cause. Dining options in this district range from fast-food chains to stylish cafés showcasing local, fresh, and artisanal cuisine. You can indulge in gourmet, small-batch ice cream at Sweet Rose Creamery or treat yourself to an elegant Italian meal at the critically acclaimed Valentino restaurant.
Main Street
Unique and diverse, Main Street runs south from Pico Boulevard to the Santa Monica border, and is characterized by local boutiques, cafés, and charming bistros. It's considered Santa Monica's "greenest" street, and many of its businesses are lauded for upholding superior sustainability practices. The neighbourhood's food scene is rife with health-minded eateries like Rawvolution vegan restaurant and Dogtown Coffee, which serves organic brews and gluten-free menu options. The district also plays host to a weekly food truck night at the Santa Monica Food Truck Lot, with options including tacos, burgers, bratwurst, and barbecue.
Discover
Find your perfect holiday in Santa Monica
From 30 hotels.