Travel Tips - Enjoy Midwestern hospitality on your Kansas City Vacation
Travel Tips - Enjoy Midwestern hospitality on your Kansas City Vacation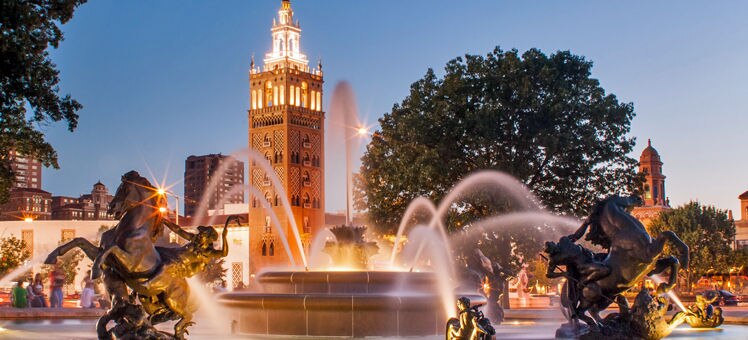 Kansas City's allure as a travel destination tends to be linked to its groundbreaking jazz music and mouthwatering barbecue. Visitors who come to KC for food and music will discover the city's passion for public art and beauty too, especially as they make their way downtown. They'll also experience a pleasant dose of Midwestern hospitality.
Best time to travel
You'll find larger crowds and higher rates between June and September, when kids are out of school and city festivals devoted to barbecue and jazz take place. High summer temperatures usually cool down in September, and the first frost is experienced in October. Chiefs fans roll into town on weekends for home football games from September to December. Rates fall in January and February, coinciding with the snow that blankets the city. April tends to bring warmer, post-frost weather and the reactivation of the city's fountains, which are shut down between October and March.
Not to miss
A trip to historic 18th & Vine District is a must if you're even the slightest bit interested in jazz music. You won't have much of a problem digging into Kansas City-style barbecue, as the city boasts nearly 100 restaurants devoted to this particular culinary craft. Shopaholics will want to gravitate toward the city's Country Club Plaza District, while American history buffs can check out the Harry S Truman Presidential Library in the adjacent suburb of Independence.
Getting around
Domestic and international flights land at Kansas City International Airport (MCI), located about 20 miles north of downtown Kansas City. Renting a car is a must if you are planning on checking out Kansas City, Kansas or any of the other suburbs. If you plan on just going back and forth between downtown and Country Club Plaza, you could forgo car rental and use the city's Bus Rapid Transit (BRT) line.
Cuisine
Kansas City-style barbecue dominates the local culinary scene. Expect to see slowly smoked pork, beef, and chicken slathered in a thick, slightly sweet tomato and molasses-based sauce. While the city doesn't focus on one particular meat like some of the country's other barbecue regions, they do specialize in "burnt ends," which are pieces of meat cut from the ends of pork brisket or smoked beef. Kansas City strip steak is also a popular regional dish, and features prominently in the area's steakhouses.
Customs and etiquette
Like a lot of the cities in "America's heartland," Kansas City is filled with warm, welcoming residents. As long as you practice general manners, you won't have anything to worry about. The city's population is ethnically and culturally diverse, so no one should feel uncomfortable about visiting. Tipping isn't required for all services, but it is standard to tip between 15 to 20 percent when you are eating at a non-fast food establishment. Casual dress is fine in most places, but you'll want to pack something dressy if you are planning on visiting an upscale restaurant or a nightclub.
Fast facts
Population: 471000

Spoken languages: English

Electrical: 110 volts, 60 Hz, plug type A, B

Phone calling code: +1 816, +1 913

Emergency number: 911
Discover
Find your perfect holiday in Kansas City
From 290 hotels.