Travel Tips to Get the Most Out of a Trip to Charlotte
Travel Tips to Get the Most Out of a Trip to Charlotte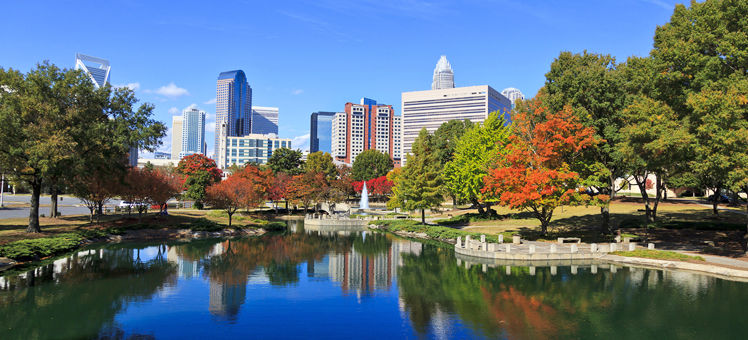 Although Charlotte's history dates the mid-1700s, visitors will find a thoroughly modern city that's seen rapid growth in recent decades. Home to NASCAR and steeped in barbecue tradition, the city's epicentre is Uptown, which has most of the hotels, restaurants, and cultural offerings. But outlying neighbourhoods offer art scenes, eclectic shops, and outdoor activities to tempt travellers.
Best time to travel
Winter temperatures can drop below freezing, and summers are warm and humid, making spring and fall ideal times to visit. Every April, the Art and Soul of South End Festival features events that celebrate art, music, and other entertainment. In September, the month-long Charlotte Shout festival sees a run of art events. Freedom Park also hosts a 5-day Festival in the Park every September. For summer fun in late May, you can hit Speed Street, a massive street party in conjunction with the NASCAR All-Star Race.
Not to miss
Two world-class museums stimulate young minds; Discovery Place is one of the country's best hands-on science museums, and ImaginOn: The Joe and Joan Martin centre has dozens of cool interactive exhibits. If you seek outdoor adventure, U.S. National Whitewater centre has wild river rapids and a massive climbing facility. At Carowinds theme park, you can hop on hair-raising rides, such as a roller coaster with an 81-degree drop. Charlotte is home to the NASCAR Hall of Fame - a 4-floor monument to the sport's heritage and greatest drivers.
Getting around
A 15-minute drive from Uptown, Charlotte Douglas International Airport (CLT) receives more than 100 domestic flights and dozens of international ones. Sprinter, a regular bus line, runs between the airport and city centre. By train, Amtrak leaves you at a station that's a 5-minute drive from Uptown. Most of the city's main attractions are here and within walking distance of each other. With its fair share of traffic and winding roads that regularly change names, Charlotte can be difficult to navigate by car.
Cuisine
A trip to Charlotte wouldn't be complete without sampling its famous barbecue, served chopped and sauced in true Carolina style. A Carolina hamburger usually comes with chili, mustard, and coleslaw. Enjoy it with Cheerwine, a cherry soft drink that locals love. Soul food is also well represented, with dishes like macaroni and cheese, cornbread, and grits. But around Uptown you'll find restaurants that run from high-end French bistros to no-frills Asian fare. Farm-to-table cuisine has seen a surge in recent years, relying on local growers for seasonal ingredients.
Customs and etiquette
If travelling by cab, it's customary to tip drivers. Most restaurants keep things casual, but some higher-end eateries have dress codes requiring jackets for gentlemen. The tipping norm here is 15 to 20 percent. LGBT travellers should feel welcome with a gay-friendly nightlife scene. Almost everywhere, you'll find that the city lives up to its reputation for down-home southern hospitality.
Fast facts
Population: 757000

Spoken languages: English

Electrical: 110 volts, 60 Hz, plug type A, B

Phone calling code: +1 704

Emergency number: 911