Essential Memphis Travel Tips - Know Before You Go
Essential Memphis Travel Tips - Know Before You Go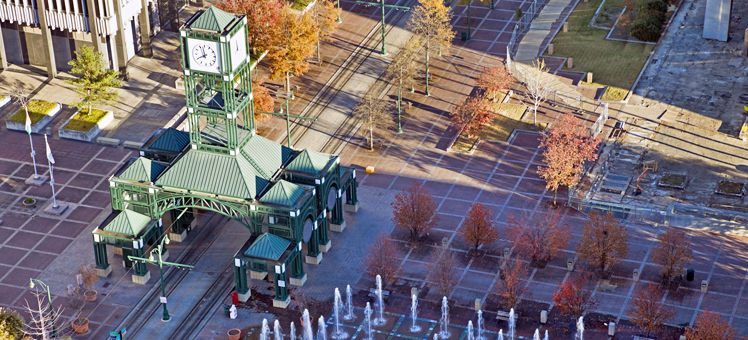 Known as the Birthplace of the Blues and the Home of Rock 'n' Roll, Memphis is the largest city in Tennessee and sits along the Mississippi River. The climate is pleasant most of the year, but given that it's the South, summers can be particularly hot and humid. Ample transportation options make it easy to get where you're going, whether you're looking for world-class barbecue or visiting Graceland.
Best time to travel
If you're sensitive to heat and humidity, it's wise to avoid visiting Memphis during the summer. Springs are mild and much more bearable. In January, you can celebrate Elvis Presley's birthday with special events at Graceland. The annual Memphis in May festival features live blues, rock, and jazz music, as well as the World Championship Barbecue Cooking Contest.
Not to miss
No trip to Memphis would be complete without an exploration of the city's musical heritage. The Stax Museum and the Rock 'n' Soul Museum contain fascinating exhibits on soul music and rock 'n' roll, respectively. Another must is a tour of Sun Studio, where famous musicians like Elvis, Jerry Lee Lewis, and B.B. King recorded songs.
Getting around
Travel into the city is easy, with Memphis International Airport (MEM) located 9 miles from downtown. By car, the city is accessible from both Interstate 55 and Interstate 40. For travel around the city, you can rent a car or opt for public buses from the Memphis Area Transit Authority (MATA). Vintage trolleys provide access to downtown attractions, and taxi cabs are also available.
Cuisine
When it comes to dining in Memphis, barbecue is the name of the game, and you can find it on almost every corner of the city. Midtown, where you'll find popular spots like Payne's Bar-B-Q and The Bar-B-Q Shop, is home to some of the best. Situated in Midtown's Cooper-Young neighbourhood, Central BBQ is a local favorite where the meat is cooked for 14 hours.
Customs and etiquette
You're visiting the South, so you're sure to experience some famous Southern hospitality during your trip. Chances are, you'll be greeted with a smile and a "How are you?" It's standard to tip around 15 percent in restaurants, as well as for cab drivers and bartenders. Some local attractions offer free admission on select days, so check the calendar before you visit.
Fast facts
Population: 653000

Spoken languages: English

Electrical: 110 volts, 60 Hz, plug type A, B

Phone calling code: +1 901

Emergency number: 911
Discover
Find your perfect holiday in Memphis
From 230 hotels.