What to see and do in Colombia – a regional guide to the best places
What to see and do in Colombia – a regional guide to the best places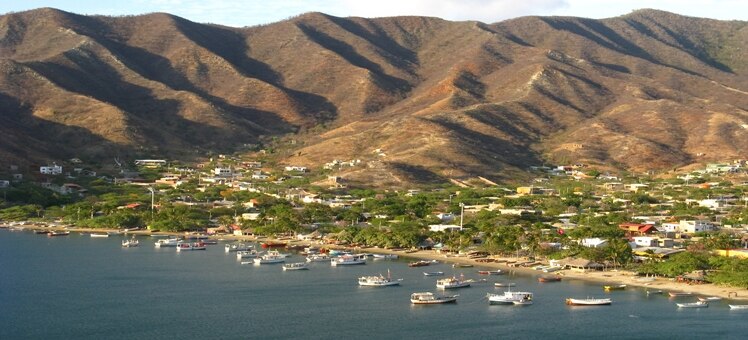 Colombia is a vast and beautiful country, where every region has something different to offer. The problem is always going to be having time to see it all, but whether you're rafting through the rainforest, hiking in the Andes, sunbathing on a tropical beach or dancing salsa in a historic city, you'll create memories to last a lifetime. From the powerhouse capital, Bogotá, its skyscrapers dwarfed by the Andes, to the laid-back vibes of Cali, Colombia has it all.
Bogotá
To become acquainted with this tremendous city, start in La Candelaria, the historic district. Bolivar Square, with its impressive colonial cathedral, is the perfect place to soak up the city's history. Discover the legend of El Dorado at the nearby Gold Museum, a fascinating place filled with treasure from Colombia's ancient civilizations. The numerous ornate churches and showpiece cathedral will delight with their beautiful architecture and religious history, while literature lovers should visit the Centro Cultural Gabriel Garcia Marquez. The best day trip close to Bogotá is without doubt the Zipaquira salt mines, which contain a spectacular and surreal salt cathedral, built deep within the mine tunnels.
Medellín
Seemingly as proof of how innovative this city is, one of the best photo opportunities of the city can be had from inside the metro. Medellín's Metrocable cars whizz up and down between the city center and mountainside shanty towns, providing locals with easy, cheap access to work and tourists with a thrilling sightseeing ride. Once your feet are firmly back on the ground, visit the Museo de Antioquia, which has collections from pre-Columbian and modern times. Its outdoor sculpture park is free and full of rotund, entertaining bronze sculptures. After dark, join an eclectic crowd of foreigners and locals to dance bachata, merengue and salsa.
Cartagena & Beaches
There can be few cities more disarmingly romantic than Cartagena. Even its main landmark, the cathedral, appears to have been built from pastel-hued sugar rather than stone. A wander through its walled old town reveals more candy-colored buildings: the jaunty lemon-yellow clock tower, the blueberry and raspberry colonial houses. If you've got the energy for a climb, hike up to the San Felipe fortress, an imposing castle complex which offers views over the city. Then, when you've had your fill of historic buildings, take a boat out to the Rosario islands. Here, you can relax on a Caribbean beach and snorkel in crystal clear waters over a coral reef.
Valle del Cauca
Cali, the main city of the Valle del Cauca, is the salsa capital of Colombia, so this is the place to pull on your dancing shoes and head to one of the many salsa schools for a lesson or two. You'll be moving your hips to the Latin beat in no time, ready to show off at one of the famous Cali clubs in the evening. After some hedonistic city living, take a trip out into the lush, mountainous valley, where you can hike, bike and climb in Colombia's Coffee Cultural Landscape, discovering hidden archaeological treasures. If you're into water sports, hit the Calima Lake, renowned for its excellent windsurfing conditions.