Where to eat in Cape Town - from urban and trendy to the finest of dining
Where to eat in Cape Town - from urban and trendy to the finest of dining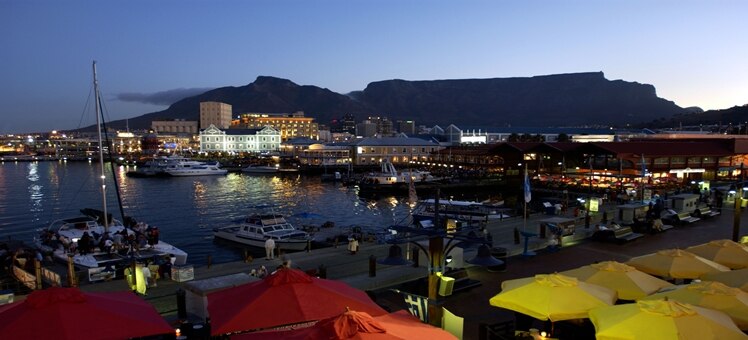 Cape Town is widely recognised as the culinary capital of South Africa, and is home to a vast number of locally and internationally awarded restaurants. With a diverse range of restaurants catering to a variety of tastes, budgets and locations, the city is earning a reputation as a must-visit for culinary enthusiasts.
Cape Town city center
The Cape Town city center continues to grow and thrive, and with it, a vast number of hip, trendy eateries, bars and restaurants have sprung up. The crowds are typically urban and dynamic, especially on the popular Long, Kloof and Bree Streets, however a number of fine-dining and more formal restaurants have also established themselves as firm favourites among local and international guests. Savoy Cabbage gives fine dining a laid back atmosphere as this brick clad venue serves up fresh dishes and a champagne bar for pre or post dinner drinks. If you are looking for a menu that offers above all else, choice, give Mint Restaurant a try. South African wines or cocktails are the perfect accompaniment.
•
Savoy Cabbage
, 101 Hout Street, Cape Town City. Tel: +27 (0)21 424 2626.•
Mint Restaurant
, Taj Hotel Cape Town, Wale Street, Cape Town City. Tel: +27 (0)21 819 2000.
V&A Waterfront
The V&A Waterfront is a tourist friendly mecca of dining, shopping and accommodation, and should be treated as such. There are an overwhelming number of restaurants included on the premises of the V&A Waterfront, ranging from fast-food chains to reasonably priced bars and pubs, right through to the most extravagant of dining options. Chosen carefully, a meal at the Waterfront can be a rewarding experience, particularly if undertaken with a view of the bustling working harbor. Den Anker is a popular choice for those in search of a Belgium beer and a juicy steak. For pub lovers, Mitchells' Scottish Ale House does a fantastic range of beers as well as pub grub with a view. If you are traveling with little ones, Santa Ana Spur offer good value food and are family friendly.
•
Den Anker
, Pierhead, V and A Waterfront. Tel: +27 (0)21 419 0249•
Mitchell's Scottish Ale House
, Cnr East Pier & Dock Road, Cape Town, V and A Waterfront. Tel: +27 (0)21 419 5074•
Santa Ana Spur
, Shop 280, Upper Level, V and A Waterfront 8001. Tel: +27 (0)21 418 3620
Cape Winelands
If the Cape Town City Bowl is the hip and urban heart of the Cape Town culinary scene, then the winelands represent the sophisticated and refined. The wineland towns of Stellenbosch and Franschhoek are home to a vast number of award winning wineries, and the majority of these feature equally impressive restaurants. Almost all of the country's top restaurants are located in Franschhoek, where it's not uncommon for tables to be booked many months in advance. But with these high standards come top competition, and these days you'll be hard-pressed to find a sub-standard wine-estate meal, albeit at a price. Grande Provence Restaurant is one such example where excellent food and fine wines are perfectly complimented by its location. Over in Stellenbosch, 96 Winery Road offers up organic treats set to impress. It goes without saying the wine is good and dessert is well worth saving space for.
•
Grand Provence Restaurant
, Grand Provence, Heritage Wine Estate, Franschhoek. Tel: +27 (0)21 876 8600.•
96 Winery Road
, The Winelands Restaurant, Zandberg Farm, Stellenbosch. Tel: +27 (0)21 842 2020.
Discover
Find your perfect holiday in Cape Town
From 3260 hotels.