Where to shop in Kuala Lumpur – a guide to the different areas
Where to shop in Kuala Lumpur – a guide to the different areas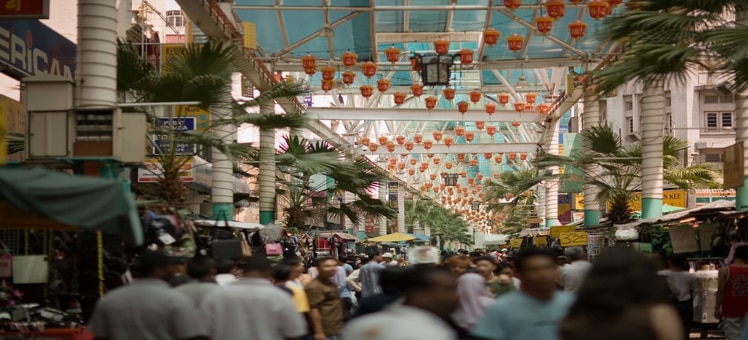 When it comes to shopping, Kuala Lumpur isn't for the faint hearted. Malls are beyond huge with a variety of high-end boutiques right down to colorful market stalls. KL has over 66 shopping malls alone. Berjaya Times Square is even so colossal that its home to the world's largest indoor roller coaster. With a mix of Malay, Chinese and Indian influences making up KL, the city is not only a shopper's paradise, but the buzzing fashion hub of Malaysia.
Mid Valley Mega Mall
Situated half way between the city centre and the Klang Valley in the area of Petaling, is the humongous 'megamall' of Mid Valley. From top range designer fashion to market stalls and mid-range shops, Mid Valley literally has something to suit all budgets. Opened in 1999, the mall has over 400 shops, cinemas and food courts sprawled over five floors. It also has amenities from post offices to laundry services. Western shops and coffee shops are also located here.
Suria KLCC
Situated at the bottom of the famous Petronas Twin Towers in KLCC is the six storey Suria KLCC Mall. As one of the newest malls in Malaysia, the first floor is dedicated to the most prestigious labels fashion has to offer where tourists and locals alike flock. Some shops even have waiting lists. Don't worry however, it's not all designers here, there are also two department stores and a selection of reasonably priced shops along with two food courts.
Bukit Bintang
If you love New York's Fifth Avenue or Singapore's Orchard Road, Malaysia's alternative is Bukit Bintang in the Golden Triangle. It has the highest concentration of shops anywhere in KL. Spanning over three roads, there are shops catering to every budget as well as plenty of cafes to rejuvenate after a hard day's shopping. Within Bukit Bingtang you will find the Pavilion Kuala Lumpur which is another large mall with a range of brands.
Berjaya Times Square
Berjaya Times Square shopping center, near Imbi station is one of the main attractions of Bukit Bintang. It is so big, it is home to the world's largest indoors rollercoaster, and it's not even a small rollercoaster! So when shopping isn't exciting enough for you, try the Cosmo World Theme Park for some thrills. If the roller coaster is too much, pick one of the 14 other rides to enjoy instead. Expect everything from electronic shops to the latest fashion in the 900 plus shops found here.
Jalan Petaling
Enter under the welcoming red and green Chinese sign, covered in red Chinese lanterns, into the realm of Jalan Petaling (Jalan meaning street) in Chinatown. Here you'll find bustling street market stalls selling everything from food to budget handicrafts and souvenirs all undercover from the heat and rain. Chinese lanterns and Malaysian flags are strung above your head, just in case you forget where you are. Come night time and the market is transformed into an even busier night market. Visit the Peter Hoe Beyond Boutique for colorful home wares and clothes.
Central Market
Try a bit of local Kuala Lumpur and visit Central Market, located in Chinatown, just a short walk from Jalan Petaling. Central Market has been running since 1888 and is part of the cities heritage and culture and is literally adorned in the Malaysian flag. The iconic blue facade building has served as a prominent landmark in colonial and modern day Kuala Lumpur. Over two floors, the market offers handicrafts, locally made clothing, batiks, woodwork, jade and antiques. During the weekends, there are also performances of theatre and dance held here. It is also very near to KL Sentral station.
Shopping tips:
As with any Asian city, bartering is widely accepted. Don't be afraid to give it a go, especially in the markets. Shops or markets will have signs saying 'fixed price' if they do not partake in bartering. Carry low denomination notes when shopping in markets. If you're looking for a specific brand or electrical item, look up which malls sell it first before attempting to visit them all; there are simply too many malls which are too big to embark without a plan!
Discover
Find your perfect holiday in Kuala Lumpur
From 2550 hotels.