Where to shop in Mexico City – where to go and what to buy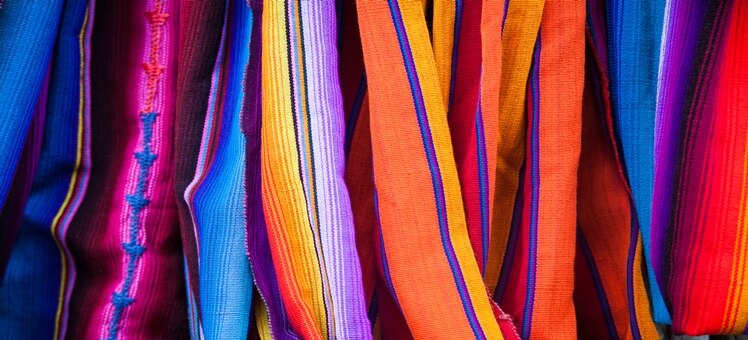 Mexico City is fantastic for shopping, whether it's perusing the luxury goods on offer in one of the city's shopping malls or haggling over the price of a stuffed donkey in one of the artisan markets. Get ready to shop til you drop in this mecca for those who love a bargain as well as a luxury item.
Shopping mall
For a shopping mall with a difference, head over to Plaza Loreto, which has been converted from an old paper factory. There are a number of kooky patio and courtyards between the buildings, as well as a mini amphitheatre with free concerts and puppet shows. There are also plenty of high fashion shops, boutiques and jewellers. For something more central head to Plaza Carso or Plaza Moliere which are both in Polanco. Alternatively, Reforma 222 is within walking distance of the Ángel of Independencia.
For music fans
Mixup is the city's largest music shop, offering records from Mexican musicians, pop stars and classical gems too. A must for casual listeners of music as well as those at the more devoted end of the spectrum. If you're more into alternative music, a great place to direct yourself to is the Tanguis Cultural del Chopo which is open on Saturdays. There are lots of stalls selling weird and wonderful CD's, and there's even a stage for aspiring bands to rock out on.
Something different
The Mercado de Sonora is dedicated to selling goods related to Mexican witchcraft. Stalls selling everything from amulets to potions, voodoo dolls to dream catchers cram the space. There is also an area sealed off for limpia, a shamnistic ritual involving incense and brushing with herbs. Just make sure you are careful when in and around the market as it is one of the more risky neighbourhoods of the city.
Artesan goods
Fonart is the Mexican government's artisanal shop selling Olinalá lacquered boxes, alebrijes de Oaxaca (multi-coloured sculptures of mythical creatures) and blankets from Teotitlán de Valle. A perfect place for an authentic souvenir. Alternatively, head to Museo de Arte Popular, another artisan store worth scouring for some Mexican memorabilia.
Modern art
At Vértigo, there is a great choice for fans of modern art. Everything from screen prints, graphic t shirts to etchings by noteworthy Argentine illustrator Jorge Alderete are all on sale. In addition to art show, the gallery also hosts the occasional acoustic gig.
Lucha libre
El Hijo de Santo sells all things to do with popular Mexican wrestler Santo. You can pick up your very own portrait of the legendary Santo, the Santo handbag which is very much in vogue with Mexican hipsters as well as the top seller, the Santo mask.
Food market
The Mercado San Juan caters to fans of high end Mexican gastronomy. You can buy huitlacoche (corn fungus) and rare fruit. Its modest beginnings on an ad-hoc basis have since given way to a fantastical bazaar for all things tasty and fresh. Among the more popular stalls is La Jersey, where you'll be given a warm welcome from owners Perla and Celso. On offer is exquisite imported cheeses, cold cuts, foie gras and other delicacies. The Café Triana is well known for its delicious coffee from Chipas and Veracruz. The coffee has won several awards throughout Europe- definitely one not to miss!
Discover
Find your perfect holiday in Mexico City
From 1050 hotels.