Where to eat in Chicago – a food and dining guide
Where to eat in Chicago – a food and dining guide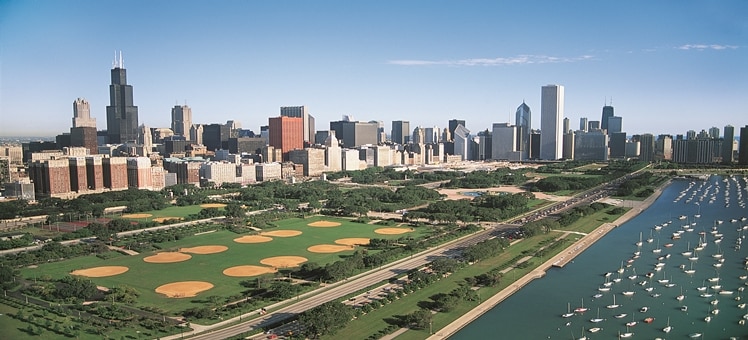 Chicago has a complete array of culinary delights, from exotic dishes from foreign continents to the famed homemade Chicago-style pizzas. There are areas that are mostly dedicated to specific cuisines and also more eclectic parts of town that offer a wide-range of gastronomy, as is the case in Uptown Chicago.
Lincoln Square
Lincoln Square is in the area of North Lincoln, most notable for its Middle Eastern, Japanese, Korean, and German cuisine. Chicago Brauhaus on North Lincoln Avenue is one of the most popular German restaurants in the city. Every day is Oktoberfest in Brauhaus, where you can enjoy schnitzels, sausages, and, of course, beer. Midori Japanese Restaurant is an excellent restaurant full of exotic Japanese dishes, with private dining rooms available for a more intimate gathering.
•
Chicago Brauhaus
, 4732 North Lincoln Avenue. Tel: +1 773 784 4444.•
Midori Japanese
, 3310 West Bryn Mawr Ave. Tel: +1 773 267 9733.
Uptown
This part of Chicago is the place to come to for Southeast Asian cuisine and authentic African food. Argyle Street is the locals' favorite spot for cheap but high-quality Asian food and has plenty Vietnamese bakeries and other restaurants. Vinh Phat BBQ is a Vietnamese barbecue joint serving traditionally cooked meat and fresh hot baguettes. Agami is a more expensive alternative but is well worth the price. Their specialty is Japanese cuisine and you can try anything from sushi to maki here.
•
Vinh Phat BBQ
, 1113 West Argyle Street. Tel: +1 773 878 8683.•
Agami
, 4712 North Broadway Street. Tel: +1 773 506 1845.
West side
The west side of Chicago is well-known for its cuisine, with two of Chicago's most celebrated strips in Greektown and Little Italy. Greektown, as the name suggests, offers Greek restaurants full of authentic Mediterranean cuisine. Greek Islands on South Halsted Street perhaps exemplifies the epitome of Greek as the biggest Greek restaurant in the city, serving mouth-watering food. Francesca's on Taylor is among Little Italy's best, but you'll need to reserve in advance as they are prone to reaching full capacity on a regular basis.
•
Greek Islands
, 200 South Halsted Street. Tel: +1 312 782 9855.•
Francesca's on Taylor
, 1400 West Taylor Street. Tel: +1 312 829 2828.
Southside
Chicago's diversity is summed up in the Southside of Chicago; where the traditional Irish neighborhoods meet the Chinese community in the north. Chinatown sits in an area where you'll find a tranquil Buddhist Temple on the same road as a towering Cathedral. The food scene, however, is dominated by Chinatown. Lao Sze Chuan is a highly rated restaurant here, with their 'Tony's Chicken' being a particular highlight, as well as their cumin lamb. They're even happy to serve up a dish you want that isn't on the menu.
•
Lao Sze Chuan
, 2172 South Archer Avenue. Tel: +1 312 326 5040.
Chatham
Chatham, in Chicago's Southside, is home to the city's homage to southern cuisine. Chatham is the place to come to for barbecues and fried chicken. Harold's Chicken Shack is undoubtedly the most popular and the most renowned establishment for fried chicken. Promoted by many as the best in the United States, Harold's Chicken Shack prepares its chicken in a mix of beef tallow and vegetable oil, resulting in a sweet and succulent fried chicken.
•
Harold's Chicken Shack
, 636 South Wabash Avenue. Tel: +1 312 362 0442.
Discover
Find your perfect holiday in Chicago
From 510 hotels.