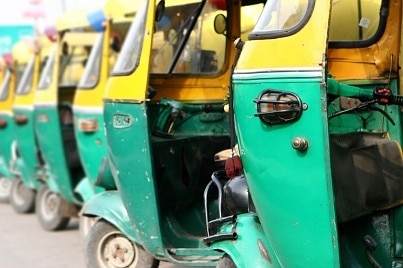 Cochin has been a diverse, international destination for centuries, and today's tourists find locals well-versed in the customs of the West. This enhances the opportunity for cultural exchange and also makes shopping and price negotiation easier, as locals are more likely to speak and understand English. The transportation scheme of Cochin loosely organized, but between taxis and auto-rickshaws, visitors have no trouble getting from point to point.
Customs and etiquette
The first social custom tourists are likely to learn is the Namaste greeting. It is exchanged in lieu of a handshake, with both parties pressing their palms together at chest level and lightly nodding their heads. Indian men sometimes offer handshakes to foreigners, although women rarely do.

Cochin is well-versed in foreign etiquette, and tourists will find that the resorts and top-end hotels of Cochin foster a familiar international atmosphere. Off-resort, the culture is conservative. Tourists do well to dress conservatively and to avoid public displays of affection. Attitudes concerning dress are more relaxed on public beaches, especially when it comes to tourists.


Money
The Indian rupee (INR) is the standard unit of currency. Westerners get great value for money when dining out or shopping at local markets. Hotels rooms in Cochin are offered at rates well below those found in the Western world.

Smaller shops and restaurants do not accept credit cards and many will decline larger bills because they cannot make change. Tourists are advised to carry a roll of small bills when shopping, keeping larger denominations secured in a money belt or hotel safe.

Credit cards will be accepted at larger hotels and in upmarket restaurants near the city centre. ATMs are also easy to come by in central areas, and these present the most convenient means of drawing local currency. Remember that rupees may not be exchanged outside of India.


Weather
Cochin's monsoon season begins in June and lasts around three months. An independent monsoon sweeps in from the opposite direction in September and brings lighter rain showers until December. While the first monsoon is likely to interfere with sightseeing plans, the second is much more manageable.

Summers are hot in Cochin, and tourists are advised to use sunscreen and drink plenty of water while sightseeing or enjoying the beaches. Winter days are still warm, but the evenings are much cooler. A jacket or sweatshirt may be called for in this season. The best time to visit Cochin is between November and February, when temperatures are most comfortable and the weather is dry.
Transportation
Auto-rickshaws are the backbone of tourist transport, and they're found anywhere sightseeing is likely to take you. Some are equipped with meters, but drivers would rather charge a fixed rate in most cases. In either event, it's wise to work out the price before boarding.

Other means of getting around include taxis and hire cars, the latter of which can be hired with a driver for a modest fee. Buses are crowded and unreliable, and tourists are better off avoiding them.

Cochin International Airport (COK) is on the mainland, a little over 15 miles from the city center. Most Western tourists arrive on a domestic flight from a major hub in India, as the international routes serving Cochin fly mostly to the Middle East. Taxis from the airport operate on fixed fares, which are paid at the queue before boarding.


Fast facts
Population: 564,000
Spoken languages: Malayalam, Hindi, English
Electrical: 220Volts, 50 Hertz
Phone/calling code: +91 484

Find more information about Cochin and hotels in the area:
Cochin hotels | India hotels
Discover
Find your perfect holiday in Kochi
From 440 hotels.