Cochin Food and Dining Guide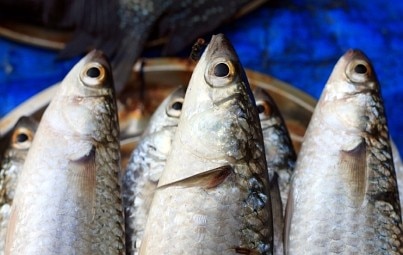 The Cochin dining experience begins and ends with seafood. Fishermen bring in fresh catches daily and by mid-morning local chefs have already set about preparing their fish for the evening's specials.
Kerala cuisine dominates local menus. It replaces the rich ghee cooking butter of North Indian cuisine with sultry coconut milk. The weight of the coconut milk is a good balance to the extra infusion of spicy chilies that characterize South Indian fare.

Self caterers enjoy an intriguing option. It's possible to buy a fresh fish from the market near the Chinese nets and then pay to have it prepared in a local food stall. Depending on the quality of fish and the expertise of your cook, the end result can be well worth the effort.


Fort Cochin
This is the most popular neighborhood for tourists to get a bite to eat. There are several cafés and trendy coffee shops in Fort Cochin, and menus feature everything from spicy South Indian dishes to sandwiches. Some of the best restaurants in Fort Cochin are housed in historic buildings built by the Dutch or Portuguese.


Ernakulam
The mainland portion of Cochin has the most down-to-earth restaurants in town. These cater mainly for local businessmen who work at the local stock exchange, so expect to find relatively fancy restaurants serving mostly Indian cuisine. Affordable street food is less common but can be found.


Willingdon Island
Lying as it does between Cochin Island and the mainland, Willingdon Island gets plenty of traffic. The area around the port has become one of the most commercialized districts in town, and it has more than a few top-end restaurants that serve Western fare and Asian fusion in a classy atmosphere.
Cochin restaurants
The Terrace Grill
1/498 Fort Cochin, Cochin
Phone: +91 484 221 5461
This is certainly one of Fort Cochin's finest restaurants. The menu is a sweeping survey of fresh-catch options, with a selection of everyday staples and seasonal variations. A separate chef's table in the dining room is available on request.

Kashi Art Café
Burgher Street, Fort Cochin
Phone: +91 484 221 5769
This restaurant is at its busiest at lunchtime, when tourists stop in for a bite to eat while sightseeing in the city center. This is a trendy establishment with a few interesting works of art on the walls. Kashi Art Café specializes in Western cuisine.

Fort House Restaurant
2/6A Calvathy Road, Cochin
Phone: +91 484 221 7103
This seafood restaurant sits on the waterfront and the views are excellent. The menu focuses mainly on Kerala dishes. Fort House Restaurant is one of the more comfortable places to sample authentic, local cuisine.

Fort Cochin
Menon Road, Willingdon Island
Phone: +91 484 266 8421
This restaurant is part of the Casino Hotel on Willingdon Island and it enjoys one of the best reputations for seafood of any restaurant in Kerala. The atmosphere is unpretentious and prices remain reasonable despite Fort Cochin's excellent reputation.

The Grand Pavilion
Mahatma Gandhi Road, Ernakulam
Phone: +91 484 238 2061
Housed in the Grand Hotel Kerala, The Grand Pavillion restaurant rates well with locals because of its excellent Kerala cuisine. Booking ahead is always a good idea, as the number of repeat customers here keeps this restaurant busy any day of the week.

Find more information about Cochin and hotels in the area:
Cochin hotels | India hotels
Discover
Find your perfect holiday in Kochi
From 440 hotels.