Hokkaido Travel Tips - Helpful hints and advice on local destination information
Hokkaido Travel Tips - Helpful hints and advice on local destination information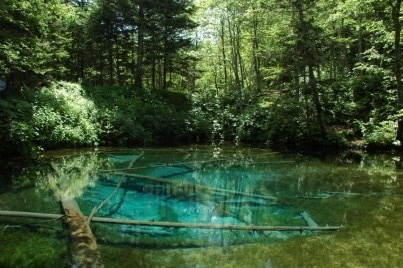 Hokkaido is a large island with plenty of area for tourists to explore. While visiting, they'll encounter a mix of cosmopolitan districts and wide-open spaces, and they'll also be sharing this space with enthusiastic Japanese tourists. Visitors will be greeted by hospitable locals and well-maintained tourist infrastructure that keep travel painless.
Customs and etiquette
Hokkaido may be Japan's newest territory, but the social mores still line up with those of mainstream Japan. Cleanliness is an important tenant of Japanese culture, and it doesn't take long for visitors to realize that locals place high value on hygiene and smart dress.

One of the most important things for visitors to remember is what an important role 'face' plays in Japanese culture. Whether it's using honorific titles, avoiding absolute refusals or steering clear of controversial topics, people in Japan are expected to respect the needs and dignity of others.

Tipping doesn't happen in Japanese restaurants, but most higher-end establishments will tack on a 10 to 15 percent service charge. A common practice for groups of Japanese diners is to split the bill evenly regardless of who ordered what.
Money
The Japanese form of currency is the yen, and it's issued in large increments. Ticket prices sound astronomical, but once the conversion is done, most goods cost the same here as they do back home.

Currency exchange booths are widespread in Sapporo, but they're harder to come by in outlying regions. It's important to carry around a fair amount of cash as Japanese merchants still prefer to deal in hard currency rather than credit cards. Bear in mind that many ATMs in Hokkaido don't accept foreign debit cards, and travelers will have to ask around to find the nearest international ATM.


Weather
Like all of Japan, Hokkaido has four seasons, but the winters are especially long and cold here. But the tourist industry thrives during the colder months (usually November to March) because skiers pour in from other parts of Japan and abroad. Expect hotels in or near ski resorts to fill up early during the winter months.

Summers are still quite hot, especially closer to sea level. Temperatures can change quickly, though, so a jacket or sweater is never a bad idea. Rainfall occurs in the spring and summer, but rarely for prolonged periods. August, when days are warmest and skies are clear, is the busiest season for Hokkaido.


Transportation
The train travels all the way from Tokyo to Hokkaido and can also be used for getting around the island. A Hokkaido Pass is convenient, allowing unlimited train travel with Japan Railways. This can be used for traveling between towns on the island. Flights out of Sapporo also connect to outlying destinations in Hokkaido. It's worth mentioning that distances between cities are usually farther than visitors expect.

Local roads are wide and well-maintained, making car hire an enviable way to see the countryside. Foreign drivers must arrange an international driver's license before leaving home.

Chitose International Airport (CTS) is Hokkaido's gateway, and it serves nearly 20 million passengers annually. Once passengers have landed, their means of onward travel depends on how far they wish to go. Taxis and airport shuttles connect to nearby stations and hotel districts, while a hire car may be best suited for traveling to the national parks and ski resorts.


Fast facts
Population: 5,583,000
Spoken languages: Japanese
Electrical: 100 Volts, 50 Hertz
Phone/calling code: +81 11
Highest peak: 7,513 feet